White Sox likely to save moves for offseason
GM Hahn: Club plans to be aggressive in pursuit of long-term success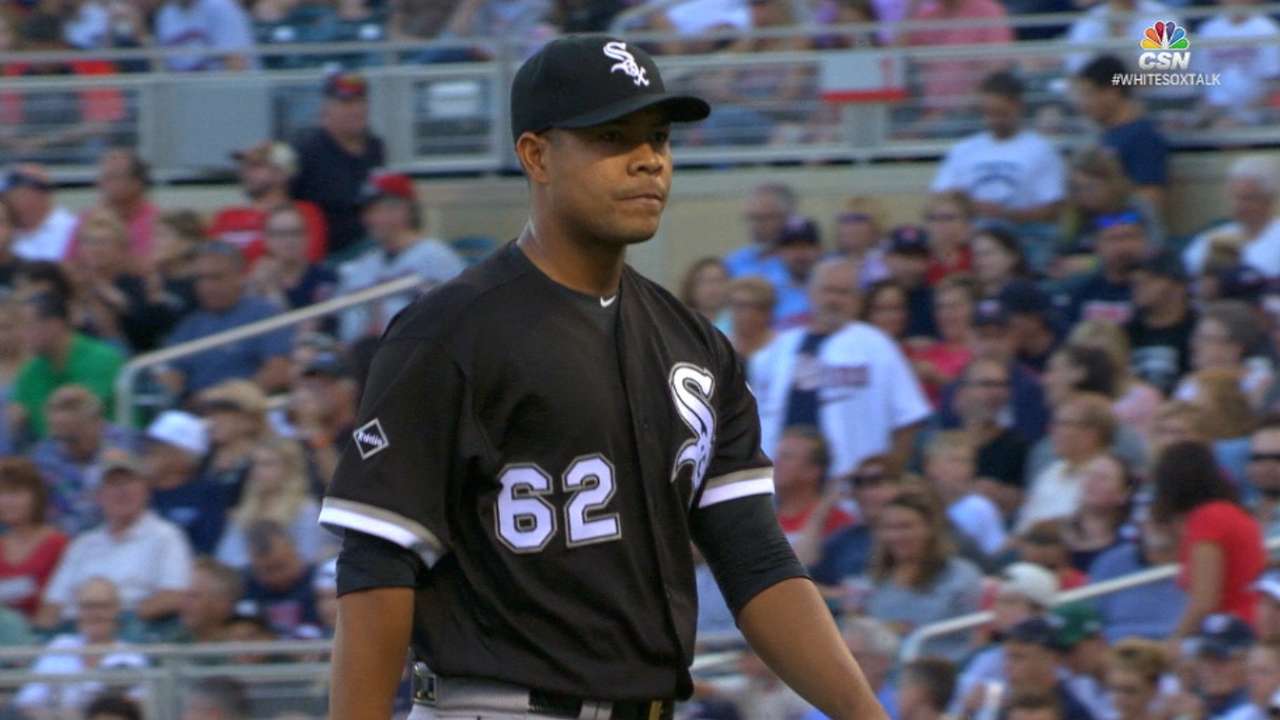 CHICAGO -- If the White Sox were as active Monday as the rumors attached to their potential moves, then the 2016 team and beyond would have an entirely different look.
Instead, the team's lone deal leading up to the 3 p.m. CT non-waiver Trade Deadline was sending left-handed reliever Zach Duke to St. Louis in exchange for outfielder Charlie Tilson on Sunday morning. Tilson will be called up before Tuesday's game against the Tigers at Comerica Park and will see most of his playing time in center field, per general manager Rick Hahn.
• White Sox deal Duke for OF prospect Tilson
The White Sox might be moving into more of a rebuild phase, according to recent comments made by Hahn. The GM declined to label a specific direction with the 2016 team fighting daily for victories, but that direction figures to take greater shape in the offseason.
"I have said and will reiterate that where we are at right now, essentially in the middle of the pack, is not acceptable and not where we want to be," said Hahn on Monday. "Our approach of trying to piece things together to find a way to contend each year hasn't gotten us to where we've been able to have sustained success or achieve at the level we want.
"We've had a number of very open and honest conversations internally involving [White Sox chairman] Jerry [Reinsdorf], [executive vice president] Kenny [Williams] and myself about where we are and what's the best way to get to where we want to be.
"This was one opportunity to put ourselves on that path," Hahn said. "Other than the Zach Duke deal, nothing else presented itself that we felt helped continue us on a path where we wanted to get this club."
There was interest in Chris Sale and Jose Quintana, the two arms at the top of a solid White Sox rotation and also two of the best left-handed starters in all of baseball. Factor in that Sale is under team control through 2019, Quintana is under control through '20 and neither player has expressed a desire to pitch somewhere else, and it's understandable why the White Sox demands were so high to move either one.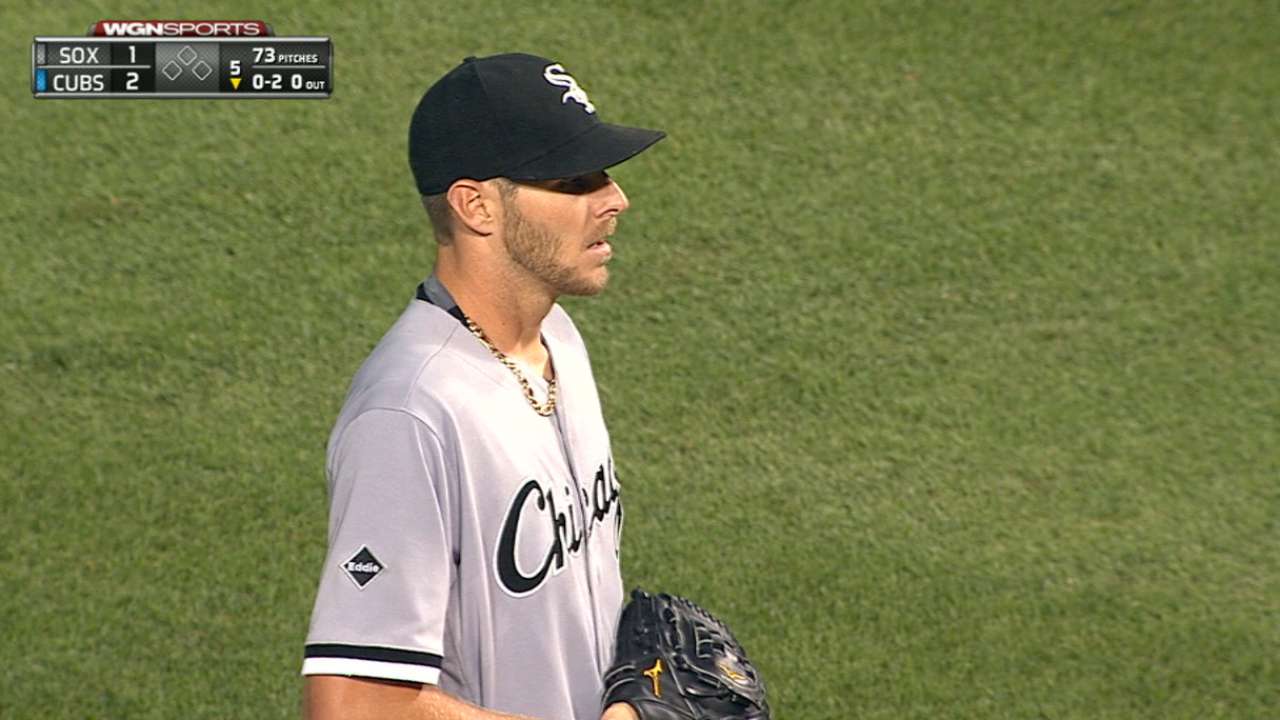 A group of top prospects were the White Sox target in those trades, but they were looking for young standouts who could contribute immediately at the Major League level such as Nomar Mazara or Mookie Betts. It would be tough for contending teams such as the Rangers or Red Sox to subtract an important piece from a winning equation, even for a five-time All-Star, using Sale as an example.
Sale and Quintana, along with Carlos Rodon, Carson Fulmer and Tim Anderson, are considered the White Sox core, but Sale and Quintana could vastly turn around an improving but still mediocre White Sox system through two trades. Teams such as the Red Sox, Rangers or Dodgers, not to mention the Yankees with a now loaded farm system, might be more willing to part with pieces they weren't willing to move Monday, with other teams looking at strong veteran pieces in David Robertson, Todd Frazier or even Adam Eaton and Jose Abreu.
"It's our intent over the coming weeks and months and going into the offseason to continue to be aggressive in trying to find ways to rectify that situation for the long term," Hahn said. "We only had a couple of players that were currently active that are no longer under contractual control at the end of the year.
"So there was not a great urgency to make moves. But we certainly were open-minded on them if they ultimately lined up in a way that made sense for the long-term benefit of the club."
Scott Merkin has covered the White Sox for MLB.com since 2003. Read his blog, Merk's Works, follow him on Twitter @scottmerkin, on Facebook and listen to his podcast. This story was not subject to the approval of Major League Baseball or its clubs.