Ted Williams: Pitcher usage different in 1941
Ted Williams' remarkable run to the 1941 batting title may be one of the great baseball benchmarks that stands the test of time.
Seventy-five years have passed since Williams clipped .406 to win the first of his six batting crowns, and only a few have even come relatively close to the .400 plateau since.
Williams' average that year dipped below .400 just three times, spanning only 30 of the 143 games he played in. He elevated his average over that benchmark for the final time that July 25, and a day later, lifted the Red Sox to a 4-3 win at Fenway Park to halt Indians' ace Bob Feller from picking up his 20th win.
The game has changed drastically since the pre-war era in ways that have made Williams' .406 feat all but impossible in today's competition. The fact that Feller was in line for his 20th victory -- a milestone today reached by just a handful of pitchers per year, if at all -- in the midst of summer, speaks to the stability of rotational depth at the time. Four-man rotations were the norm and relievers were used sparingly.
Feller would pick up win No. 20 two starts later on Aug. 3 against the Philadelphia Athletics and finish 1941 with an MLB-best 25. According to the Elias Sports Bureau, a pitcher has reached 20 wins before August only 17 times in the modern era, and just four times since World War II. The White Sox' Wilbur Wood was the last to do so, in 1973 -- the same year he led the Majors with a whopping 359 1/3 innings pitched.
Since then, only 29 times has a pitcher exceeded 300 innings, and none since 1980. In today's game, where Tommy John surgery has become an epidemic and innings caps on young pitchers have become standard, the 200-inning plateau is a milestone of sorts. Only 28 pitchers reached that mark in 2015, tied for fifth-fewest in the modern era, excluding strike seasons.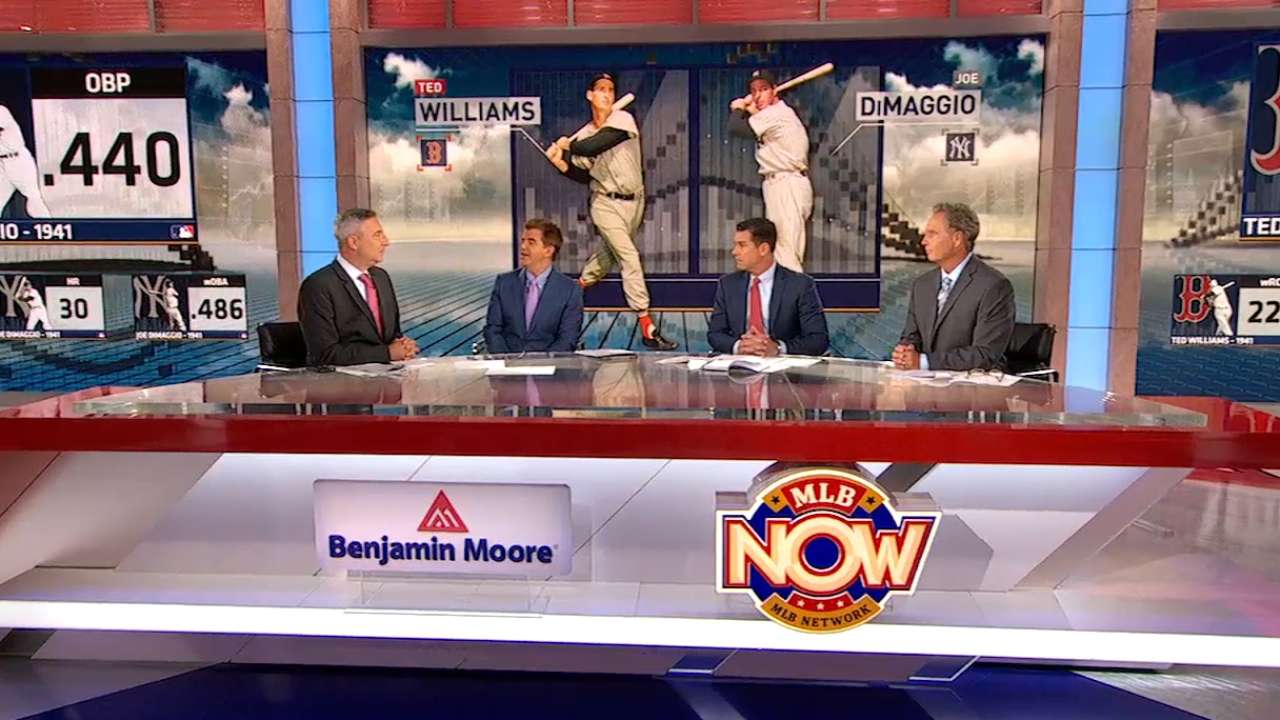 When Williams and the Red Sox defeated Feller on July 26, 1941, it was one of 10 games in a 12-game stretch in which they faced a starter who tossed a complete game. Of the 2,488 starts made that year, 1,085 went the distance -- a 43.6 percent rate. As of Friday, there have been 52 complete games this season in 3,042 total starts, a rate of 1.7 percent.
Feller finished 1941 with 36 complete games himself, 27 of which came when he started on less than the standard four days' rest pitchers today are afforded. To add present-day context, Clayton Kershaw has pitched 24 complete games spanning 258 starts over his nine-year career, and half of those came in games he benefited from five or more days' rest.
Entering Friday's games, relievers this year had amassed 9,689 2/3 innings -- more than double the 5,067 1/3 innings relievers tallied the entire 1941 season. Back then, shutdown bullpens that have become so pivotal to pennant runs were a novel concept. Relief pitchers were generally former starters or those that had the day off.
As such, Williams and the rest of his era rarely had to prepare for more than one pitcher. According to STATS, collective batting averages this year rise from .249 the first time through the order to .259 the second and .270 the third. Though no such data is available from before 1974, it can be fairly inferred that Williams benefited from facing the same pitcher upwards of four and five times per game. Today's managers gameplan for such situations.
"I can tell you, the sixth inning is never comfortable. That's usually when it starts to roll around," Astros manager A.J. Hinch said at the Winter Meetings. "Every pitcher is different. I think every game is different. In a vacuum, the third time through is very difficult for a certain caliber of pitchers to get through."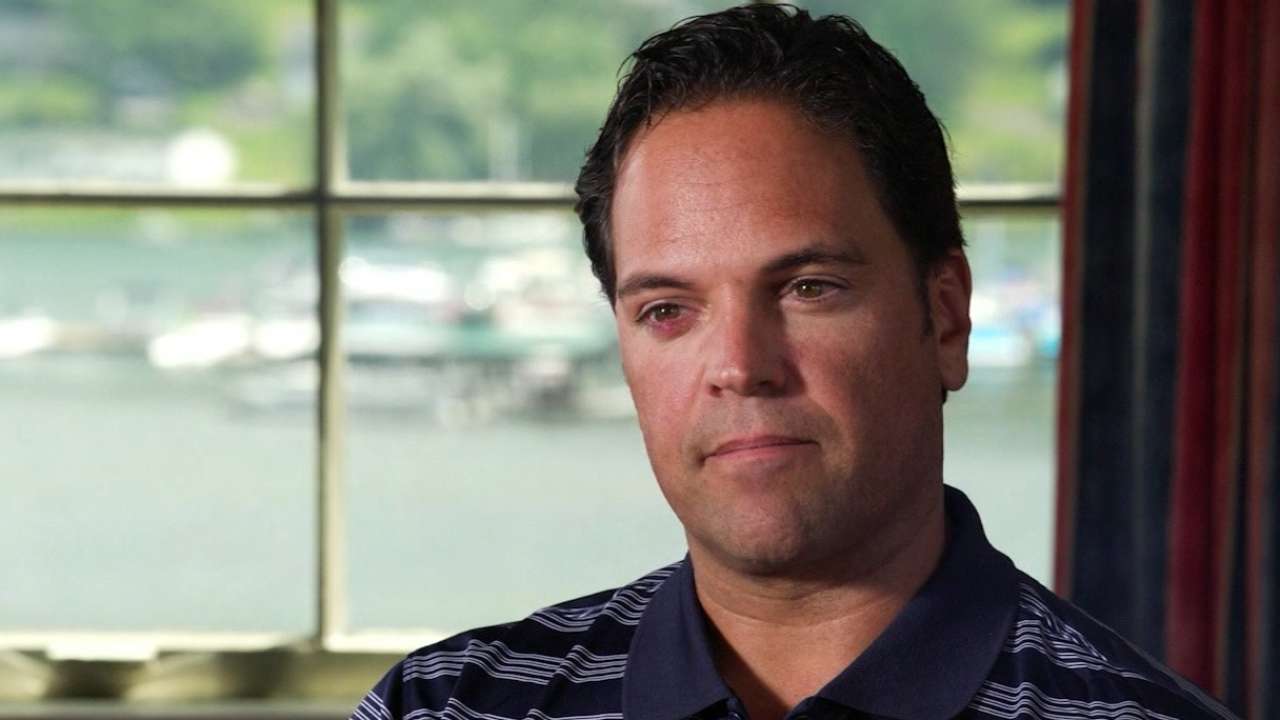 Feller finished his career with 279 complete games, 13 more than the total number of wins he amassed. He retired after the 1956 season, the inaugural year of the Cy Young Award, and as such, never claimed the prestigious trophy.
He was inducted into the Hall of Fame in 1962 with a 93.8 percent vote, which at the time was fourth-highest ever, behind only Ty Cobb, Babe Ruth and Honus Wagner, who all were inducted in the inaugural 1936 class.
Feller even received a higher percentage than Williams, who was inducted four years later with a 93.4 percent vote.
Williams faced Feller more than any other pitcher over his career, 174 plate appearances, and batted .364 with 10 homers and 34 RBIs. Yet in a Boston Globe article by Mark Feeney, Williams called Feller "the fastest and best pitcher I ever saw during my career. He had the best fastball and curve I've ever seen.''
Williams went on to win two American League MVP Awards, but didn't in 1941. He finished second to Joe DiMaggio, who that year set a 56-game hit streak mark that -- like Williams' .406 mark -- has yet to be matched.
With a denser disposal of pitching today that challenges batters to face fresh arms further into games, Williams' remarkable run in 1941 remains a daunting feat that will be incredibly hard to repeat.
Daniel Kramer is a reporter for MLB.com based in Denver. Follow him on Twitter at @DKramer_. This story was not subject to the approval of Major League Baseball or its clubs.