Reliable Reed sets up Familia for redemption
Late-inning relievers shut down Rockies after Mets rally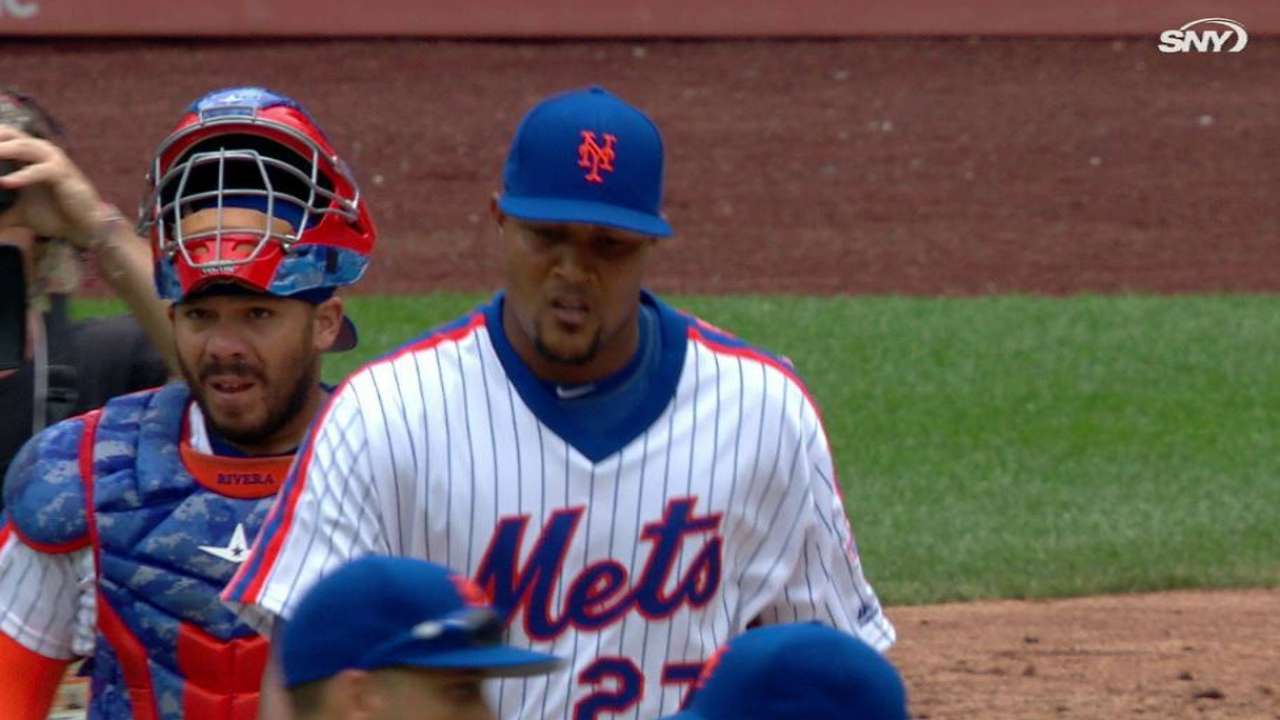 NEW YORK -- Jeurys Familia's presence at Citi Field is announced in loud fashion. Before he jogs out of the bullpen, his eyes flash on the big screen, a portending look from a man who, a couple of ninth-inning slipups this week aside, has gained a reputation for late-game dominance.
For all the pomp and circumstance surrounding Familia, though, his setup man has sometimes faded into the background. Addison Reed continued his string of dominance Sunday, pitching a scoreless eighth in the Mets' 6-4 win over the Rockies. And while Mets manager Terry Collins was encouraged Familia recorded his first save since blowing two last week, he also heaped praise on Reed.
"You're looking at the eighth innings, and Addy's come in and just kept the game right where it's at," Collins said. "He's been tremendous. He's been tremendous."
Having Reed and Familia simultaneously pitching well is key for the Mets, Collins insisted. Reed has done his part lately; with a three-strikeout performance, he's tossed a career-high 16 1/3 consecutive scoreless innings dating back to June 25. His 26th hold also tied a franchise record, set by Aaron Heilman in 2006.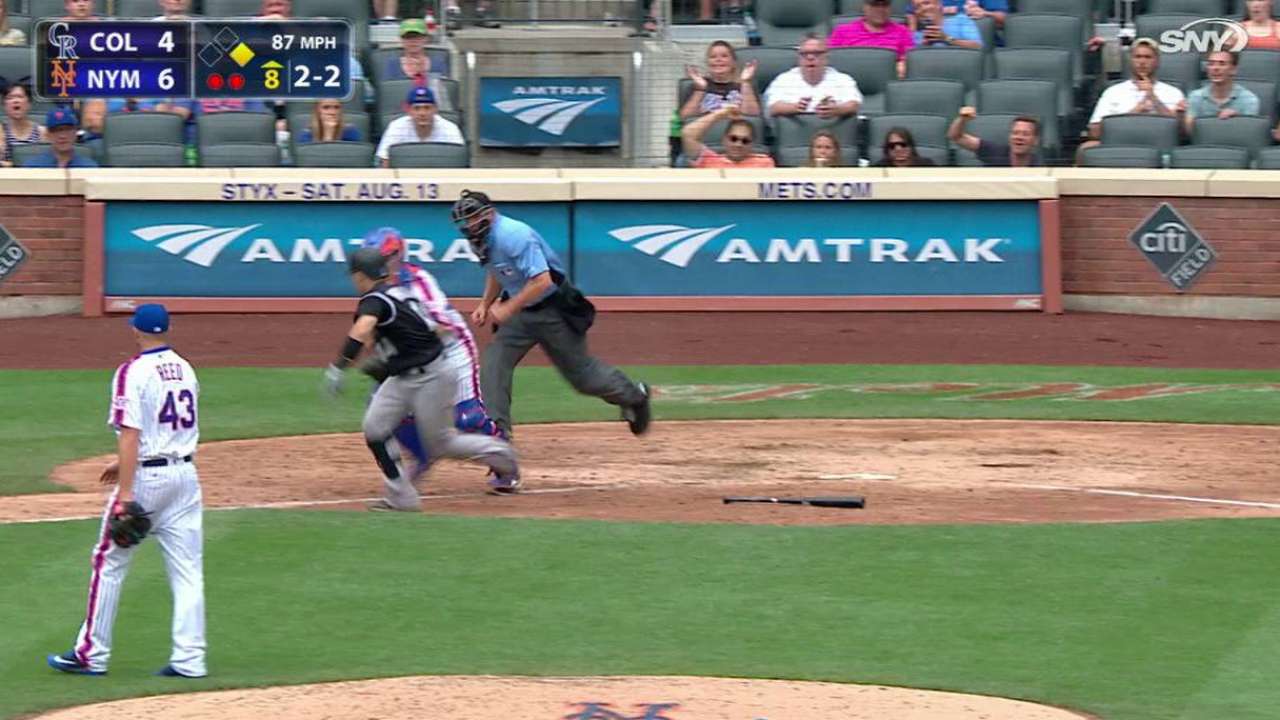 "You're looking at a guy who has pitched the eighth inning so many times where the meat of the lineup is coming up in the eighth inning, and 1-2-3," Collins said Thursday. "His command is off the charts."
Heilman served as a bridge to Billy Wagner, who recorded 40 saves that season. In the same way, Reed has paved the way for Familia to close out 37 games. The closer has gained notoriety in the process.
Familia entered Sunday having endured a bumpy week, though. Before blowing the Mets' one-run lead against the Cardinals on Wednesday night, he had converted 52 straight saves, the third-most in Major League history. He faltered again in the ninth against the Rockies the following afternoon.
"Last couple I walked a couple guys," Familia said. "Just trying to throw my sinker in the middle and try to get people out."
The plan worked. Familia needed just nine pitches, four of which were sinkers, to send the Rockies down in order in the ninth. After issuing four walks in 1 1/3 innings in the blown saves, he only had one pitch called for a ball Sunday.
Before the final out had been recorded, much of the announced 36,279 started to cheer. The weak bouncer off the bat of DJ LeMahieu landing in Familia's glove was all the evidence needed.
Finally, the Mets' four-game losing streak was over. Finally, Familia's slump was over. He fielded the ball, turned and fired to first base. He pointed skyward, thankful for the victory, one aided in part by an unheralded setup man.
"What Jeurys has done, I'd have to say Addison Reed has been an accomplice to it all," Collins said Thursday. "When it came to picking the All-Star team, one of the things I heard from two or three managers was, 'You know what, their closers are having big years, but their setup guys were the guys who really needed consideration.' I said, 'I know exactly what you're talking about, because I've got one.'"
Joshua Needelman is a reporter for MLB.com based in New York. This story was not subject to the approval of Major League Baseball or its clubs.