Dozier prophetic with two-homer day as DH
Regular second baseman gets break in the field and delivers key blasts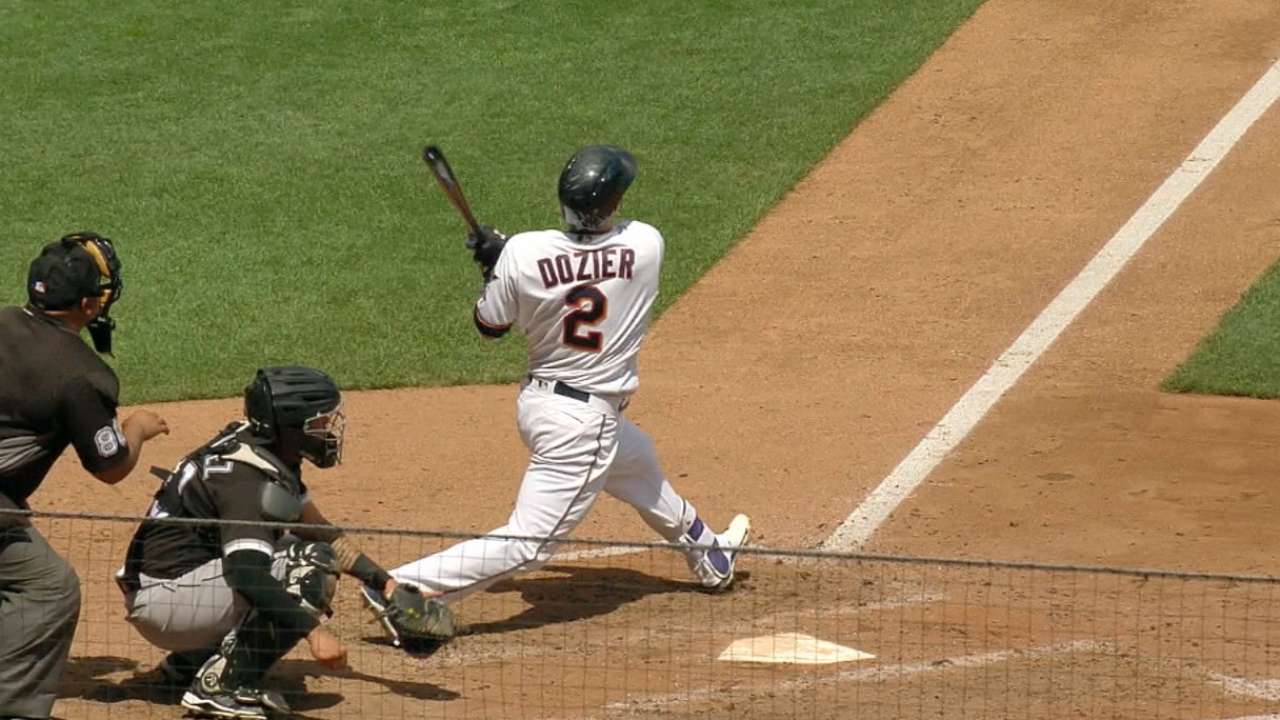 MINNEAPOLIS -- Before the Twins' 6-4 win over the White Sox on Sunday, Brian Dozier joked with reporters to watch out for his power because he was serving as designated hitter.
It was just the second time in his career that Dozier has started at DH, and his one-liner turned out to be prescient, as he hit two solo homers and a double. After Dozier's second homer in the seventh, Twins manager Paul Molitor couldn't help but joke with him about a position change.
"After my second one, Mollie came over and said, 'I've been looking for a DH.'" Dozier said with a laugh.
Dozier, who batted leadoff after hitting fourth on Saturday, also sparked a three-run rally in the first with a double off lefty Carlos Rodon. Dozier came around to score on an infield single from Robbie Grossman before Kennys Vargas hit a two-run blast to give the Twins an early 3-0 lead.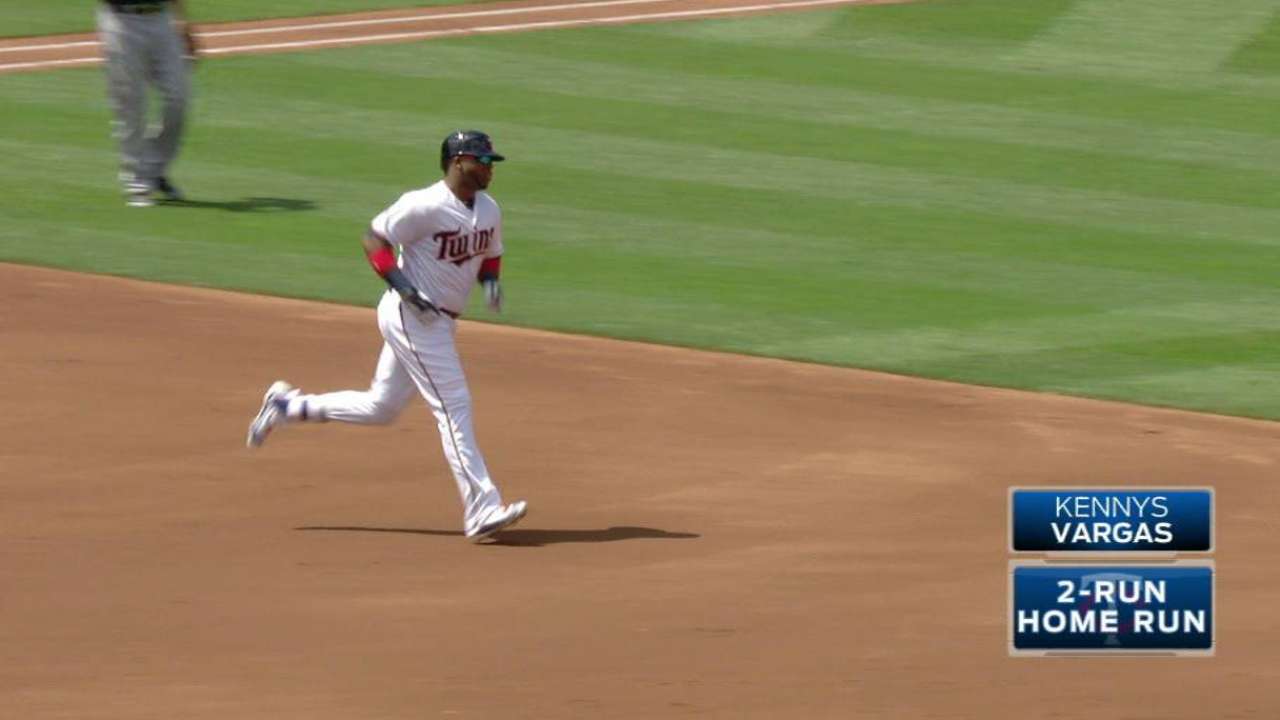 But with Minnesota playing sloppy defense behind right-hander Ervin Santana, making it a one-run game, Dozier was able to give the Twins some breathing room with a solo shot in the fifth off Rodon. The deep drive to left went off the façade of the third deck.
"He left a fastball up," Dozier said. "He kept trying to come into me all day and missing away a lot. But I think once I saw that in the first at-bat, I backed off the plate a little bit. He didn't get in enough and left it up in the zone, and I put a good swing on it. It went third deck. Almost."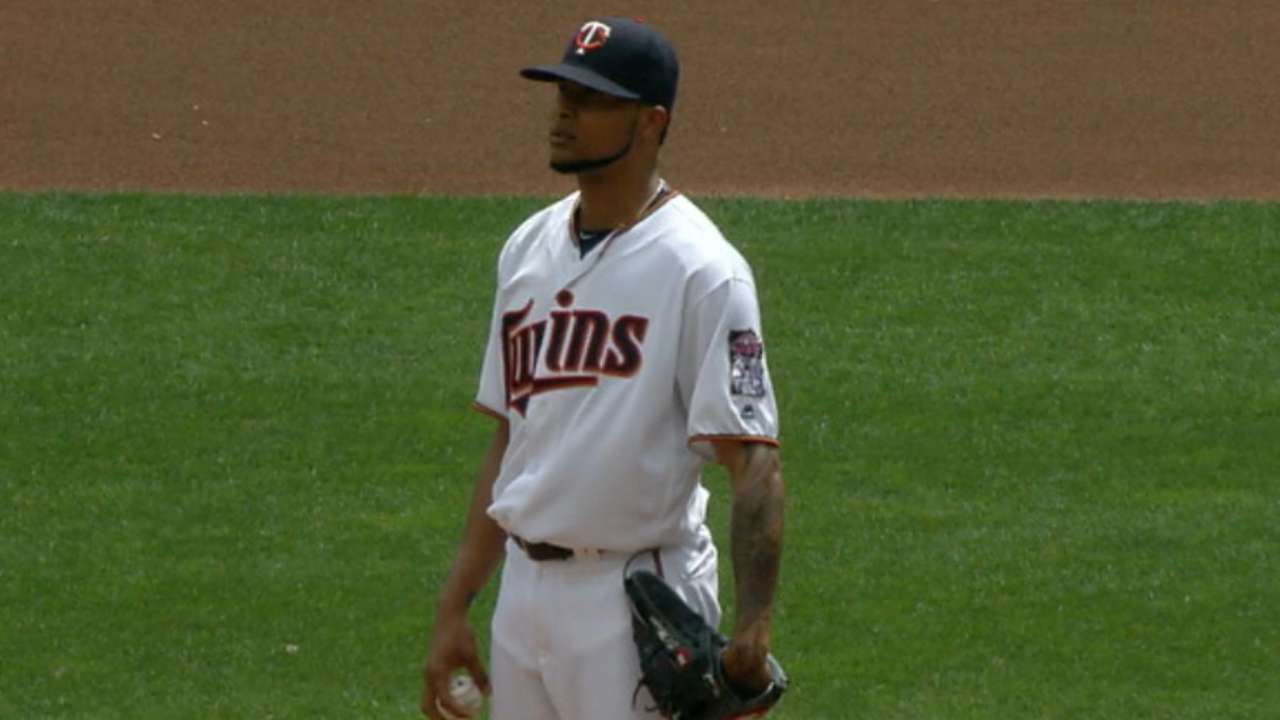 Dozier gave Minnesota a little more cushion in the seventh with his second solo blast, this time off White Sox rookie Carson Fulmer. It was the first time Dozier had seen him, but he was helped by video and advice from teammate Robbie Grossman.
"Being the DH today, I was able to watch some video on [Fulmer] between innings, knowing he was coming in," Dozier said. "He has a real herky-jerky motion that he tries to get everybody fooled by. Robbie faced him in spring and said he does all that stuff but his fastball is pretty straight. So with a 1-0 count, I knew a heater was coming again."
It marked the fourth career multi-homer game for Dozier, with three of those coming against the White Sox. Dozier also now has 88 homers dating back to the start of the 2013 season, which leads all second baseman.
"Both of those home runs were really important," Twins manager Paul Molitor said. "We were trying to find ways to counter them coming back."
Rhett Bollinger has covered the Twins for MLB.com since 2011. Read his blog, Bollinger Beat, follow him on Twitter @RhettBollinger and listen to his podcast. This story was not subject to the approval of Major League Baseball or its clubs.