Dodgers persevere, overcome more adversity
After Norris exits in first, bullpen, offense come through
LOS ANGELES -- The Dodgers lost another starting pitcher and won another game Sunday.
Depth and resilience, as this front office has emphasized, got the Dodgers through another daily crisis, as they overcame a first-inning lat injury to starting pitcher Bud Norris and a three-run deficit to crush the D-backs, 14-3, and keep pace with the Giants.
Trade or no trade by Monday's non-waiver Trade Deadline, the Dodgers figure to continue battling, as they have, despite tying the National League record for number of players on the disabled list in one season (22). With Sunday's win they are two games out of first after once trailing by eight, they lead the Wild Card race and are 13 games over .500.
The Dodgers are an NL-best 18-10 since losing Clayton Kershaw to injury, which hasn't turned into the season's death-knell as feared. Norris was the emergency acquisition then, and even if he misses a start or more, the Dodgers have been able to stay afloat without Kershaw, Hyun-Jin Ryu, Alex Wood, Brett Anderson and Brandon McCarthy (who returned July 3), and those are just the starting pitchers who have gone down.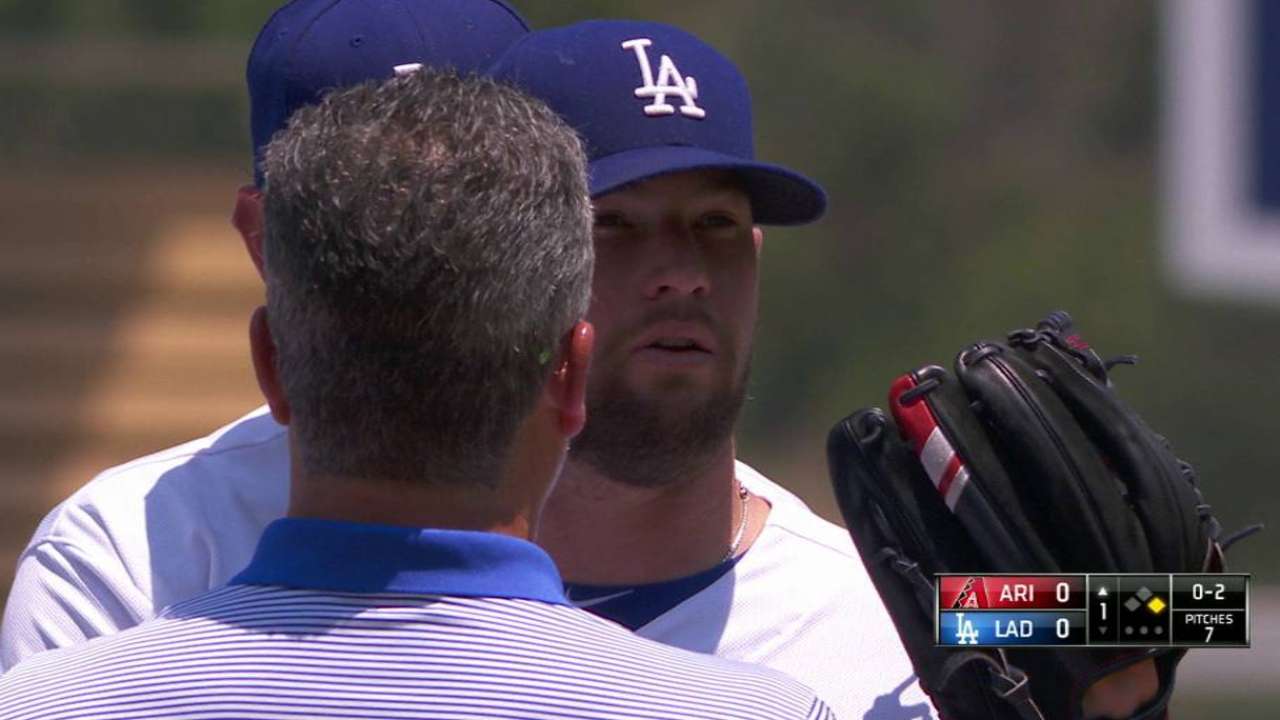 Among the position players who have nursed injuries is Yasiel Puig, who returned Sunday after 11 days out of the lineup with three hits, including a pair of doubles and two RBIs. Puig's name has been kicked around in as many trade rumors as any Dodger, although manager Dave Roberts sounded as if he wouldn't mind having a player that played the way Puig played Sunday.
"He was good," said Roberts. "To throw out three hits, his focus and intent were there. It certainly was good to get him back in the lineup."
Three Dodgers homered Sunday. Yasmani Grandal, acquired by the new regime to provide power and production behind the plate, slugged his 15th home run (eighth in July) and missed a cycle by a triple. Corey Seager and Joc Pederson, whom the club wouldn't trade the last two winters when other clubs dangled big names in return, hit Nos. 18 and 16, respectively. Seager's was the first of July and he's one shy of Hanley Ramirez's Los Angeles record for a shortstop, while Pederson homered in each game of the three-game series.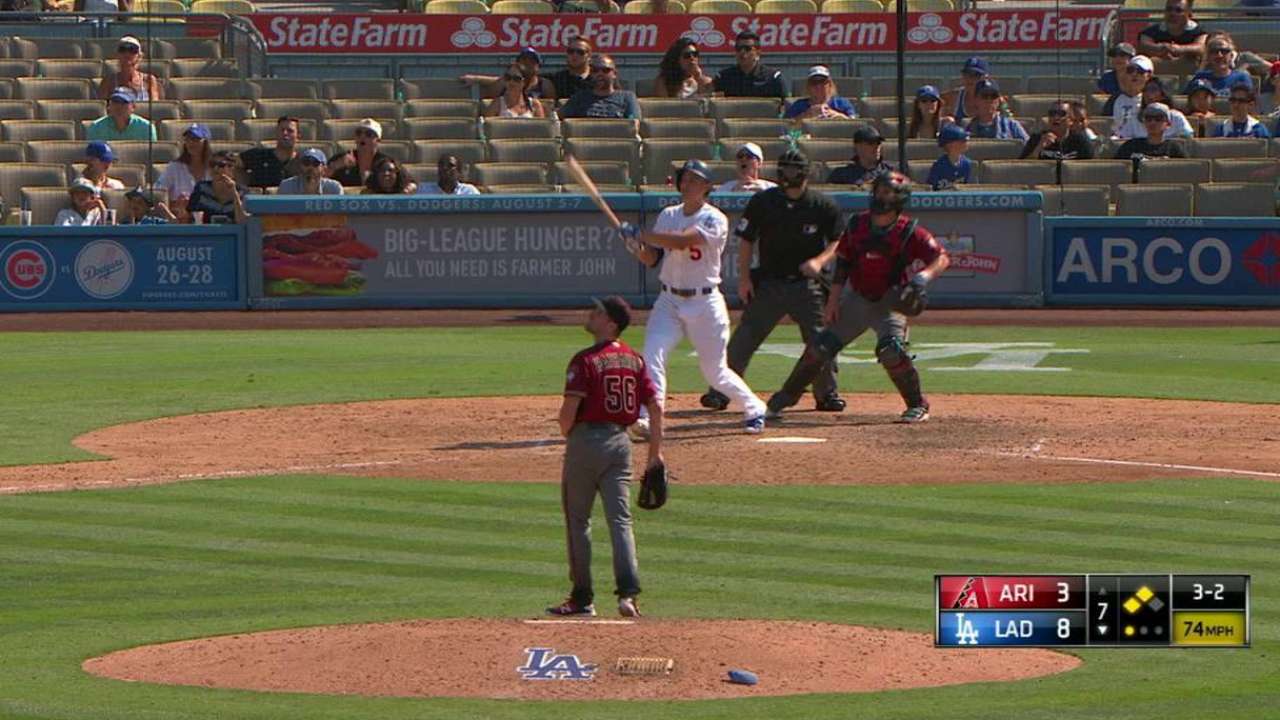 "What we've done in recent weeks, we're offensive," said Roberts. "We have a lot of balance and depth and the things you need to get through a season."
The Dodgers could suddenly pay up to acquire a starting or relief pitcher, or boost the offense with a more affordable slugger like Jay Bruce. This front office's past performance, however, has been to resist dealing its treasure trove of prospects, with an eye toward building a sustainable elite franchise.
It's definitely not headline-grabbing like the 5-for-1 trades long-suffering clubs make to get a rental player, but until proved otherwise, it's the model to which this franchise is committed.
"I know [the front office] will do what's in the best interests of the club and organization," said Roberts. "Outside of that, my job is to get 25 guys to win games. Whatever the team looks like on Tuesday, we'll be ready to win."
Ken Gurnick has covered the Dodgers for MLB.com since 2001. This story was not subject to the approval of Major League Baseball or its clubs.