Sale, Quintana deals still possible for White Sox
Chicago holds 'late-night' discussions with Red Sox about Sale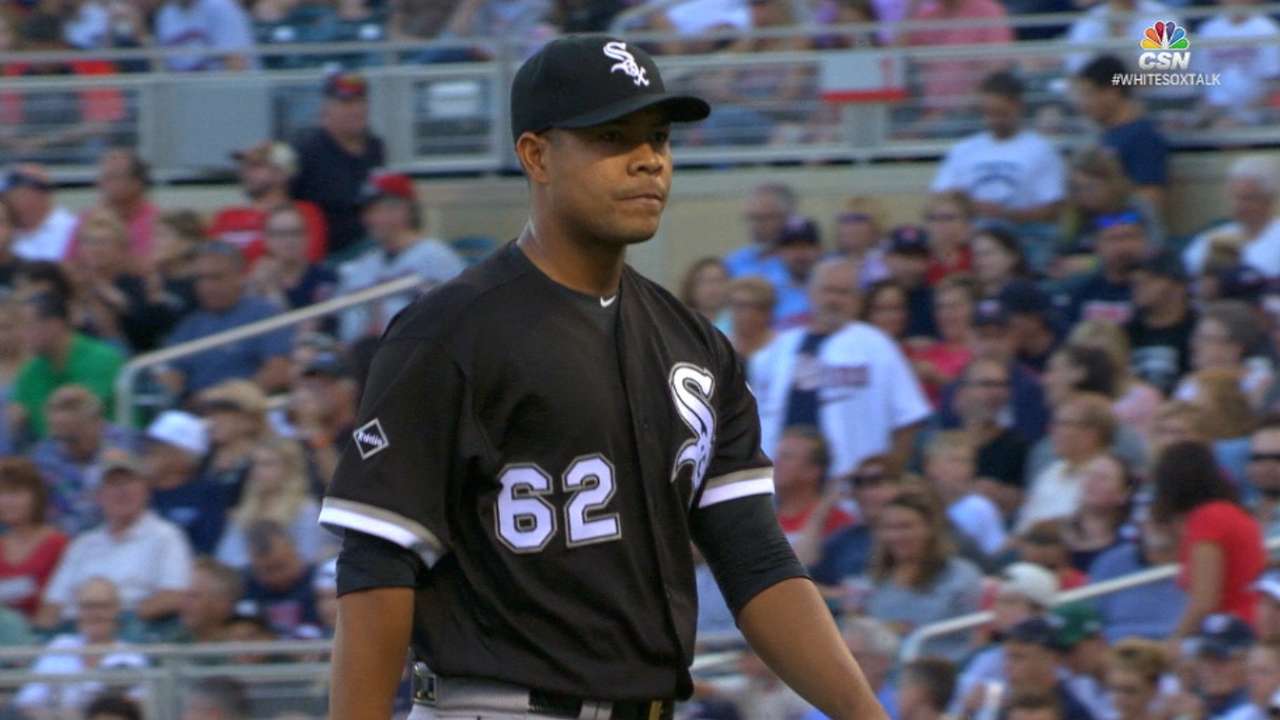 MINNEAPOLIS -- The White Sox and Red Sox engaged in discussions about Chicago left-hander Chris Sale as Monday's 3 p.m. CT non-waiver Trade Deadline approached, USA Today's Bob Nightengale reported.
Teams have reached out to White Sox general manager Rick Hahn regarding left-hander Jose Quintana. Nightengale reported the Red Sox and Dodgers to be the likeliest candidates to land Sale, who is tied for the Major League lead in wins with 14 entering play Monday.
Names connected with a possible Sale deal with Los Angeles include left-hander Julio Urias, first baseman/outfielder Cody Bellinger, outfielder Alex Verdugo and second baseman Willie Calhoun, MLB.com's Phil Rogers reported. Those players are ranked Nos. 1, 2, 4 and 6, respectively, among MLBPipeline.com's list of the Dodgers' Top 30 prospects.
The team has not commented on or confirmed the reports.
It will take nothing less than a can't-refuse offer to pry loose one or two of baseball's best left-handed starters, not to mention two of the most controllable contracts. That sort of rebuild would not have been imaginable back when the White Sox started the season 23-10, but the players know if Hahn does make those big moves, the change is on the players.
"Oh yeah, and it's our own fault. It's the players' fault," White Sox right fielder Adam Eaton said. "We play up to what we're capable of playing and it's not even a discussion.
"Rick has gotta do what he's gotta do to put us in the best position to be good now and later. Whatever he has to do, we've got to accept it as players because we put ourselves in this position."
With Cleveland adding a late-inning force such as Andrew Miller, teams such as Boston and Texas might feel the pressure to do whatever is necessary to obtain a White Sox ace.
The Yankees' recent prospect haul leaves them in a good spot to go after a player such as Sale, while on the National League side, a team such as the Dodgers might feel the need to go all-in and make a big move for the playoff push.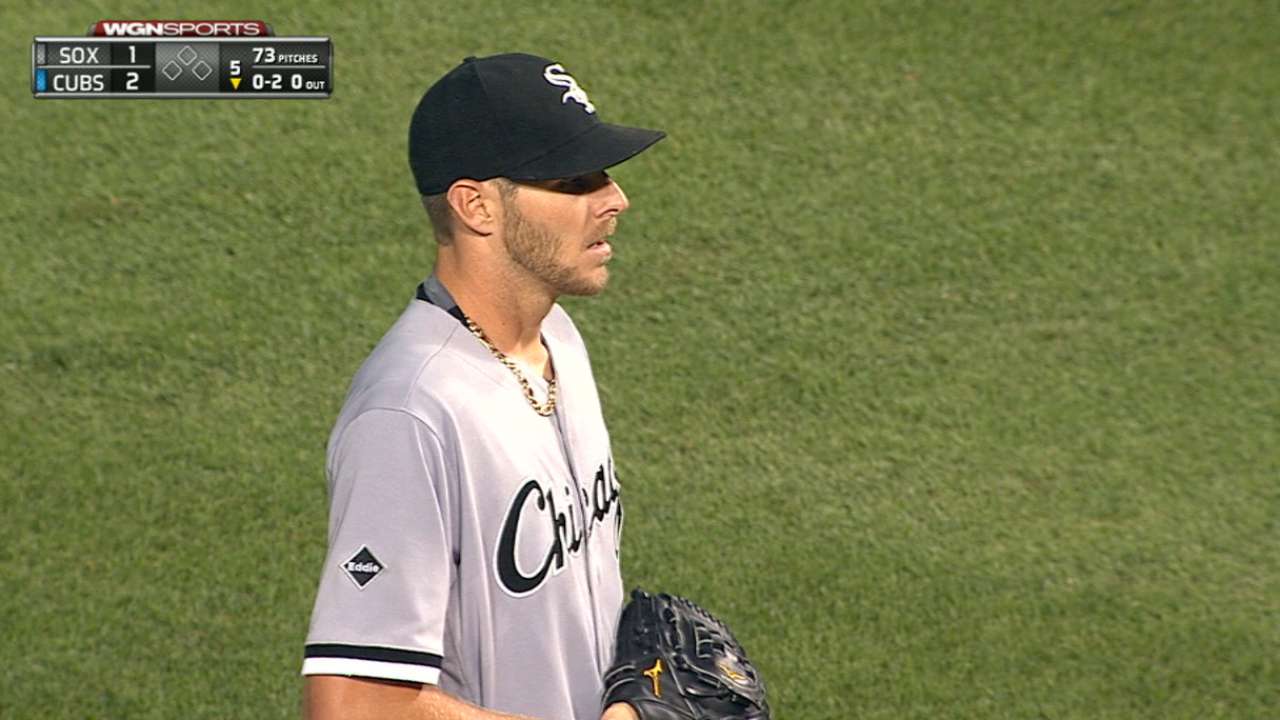 Even if Sale and Quintana stay with the team and make their scheduled starts in Detroit, the thought of this sort of scenario is not what the White Sox envisioned back in early May.
"The way we started and where we're at right now you are disappointed," White Sox manager Robin Ventura said. "It goes back to when you see a guy like Zach [Duke] going out of here [traded to St. Louis Sunday]. It makes you think about a lot more things. You sit back and see what happens."
"Losing [stinks], man," Eaton said. "A lot of people say they don't like losing, but I definitely take it to heart. I don't have fun at all when we lose. It's not enjoyable for me. I don't wash it off as easily as everybody else. It stays with me a little longer and the season has [stunk] so far with how it's gone. Very unacceptable with the talent we have in here. I'm not having much fun right now."
Scott Merkin has covered the White Sox for MLB.com since 2003. Read his blog, Merk's Works, follow him on Twitter @scottmerkin, on Facebook and listen to his podcast. This story was not subject to the approval of Major League Baseball or its clubs.