Big deals put farm system in comfortable spot
Acquisitions Frazier, Torres and Sheffield among Yankees' Top 10 prospects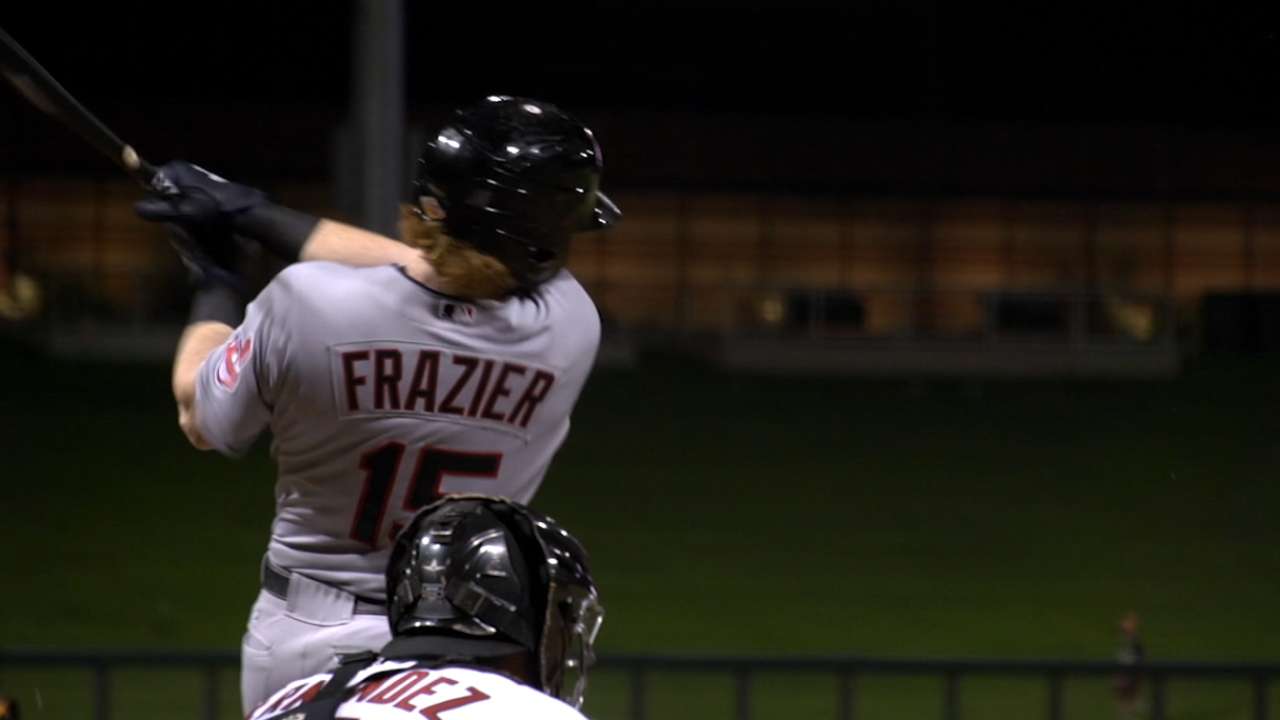 NEW YORK -- Like many a man approaching the age of 50, Brian Cashman is coming to realize that things just aren't like they used to be.
When Cashman, the Yankees' general manager since 1998, first joined the organization in '86, he observed how then-owner George Steinbrenner used his wallet to build not just through free agency, but also in the Draft and the international market. But a lot has changed about baseball since then. Now there are caps on how much teams can spend in both the Draft and in overseas acquisitions, making it far harder to purchase young assets than it was back in the days of The Boss.
And with Sunday morning's mega-deal with the Indians now official -- a trade that sent relief pitcher Andrew Miller to Cleveland for two prized former first-round Draft picks in outfielder Clint Frazier and left-hander Justus Sheffield, as well as Minor League relievers Ben Heller and J.P. Feyereisen -- Cashman signaled that he and the Yankees are admitting that adapting to the new model is the only way to succeed in it.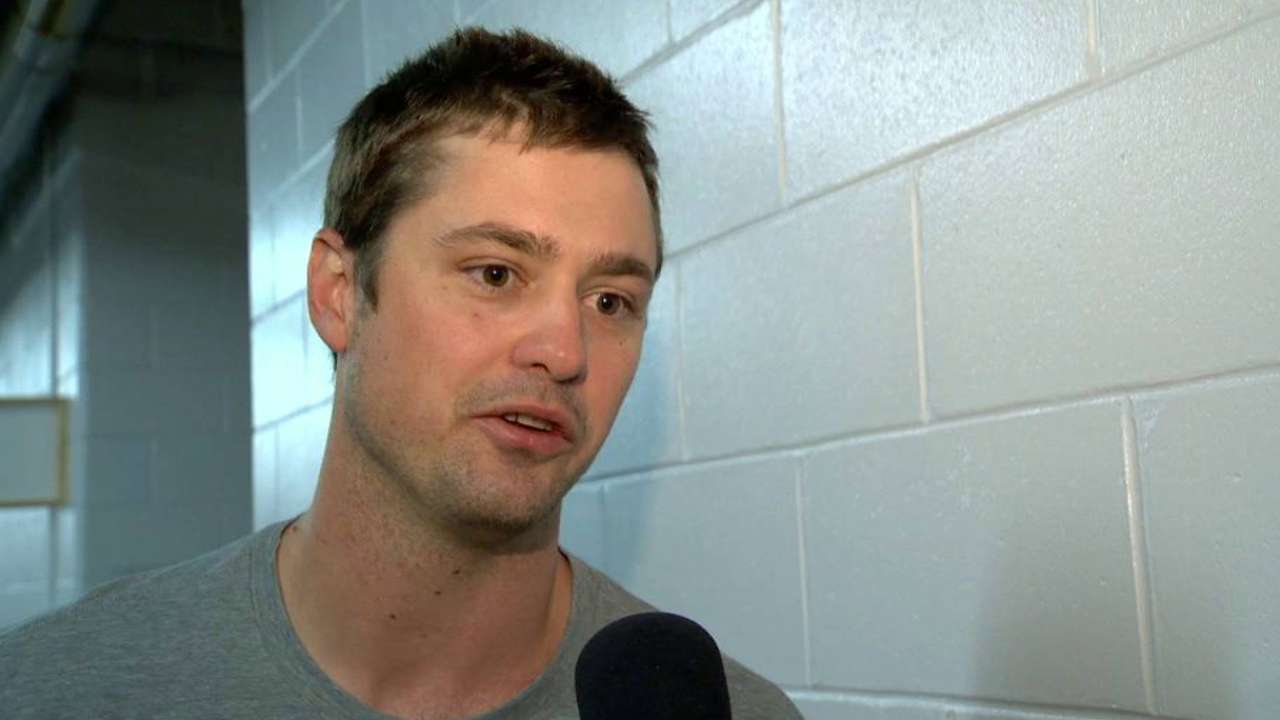 "The chessboard today is a lot different, especially in how you can access talent," Cashman said. "Instead of saying it's an institutional change, it's a recognition of how the industry is completely different today and the operating standards are completely different today. There's just a sound recognition of that."
With that recognition has come a revamped Yankees farm system. To build young, the Yanks have to be willing to make the tough decisions and sell when the time is right. And though Cashman said the Miller trade, as well as the deal that sent Aroldis Chapman to the Cubs for a package highlighted by young shortstop Gleyber Torres, weren't motions to surrender all hope in 2016, the centerpiece values of Frazier, Sheffield and Torres certainly help position the Yankees to have a young core in the future.
According to MLBPipeline's Prospect Watch, Frazier, Torres and Sheffield are already the Yankees' No. 1, No. 2 and No. 7 prospects, joining a system that already boasts promising youngsters such as outfielder Aaron Judge and middle infielder Jorge Mateo. With this shift in focus toward bringing in talented young prospects, Cashman said he believes the farm system is as good as it's been since he first started with the Yankees, when a core of young stars were rising through the Minor Leagues together and developing into the players that won the Yankees four World Series between 1996-2000.
"I think our system that currently is now in play is starting to mirror what that system started to produce, which propelled us into the '90s," Cashman said. "We're trying to get back to a situation where we can build an uber-team, and a sustainable one."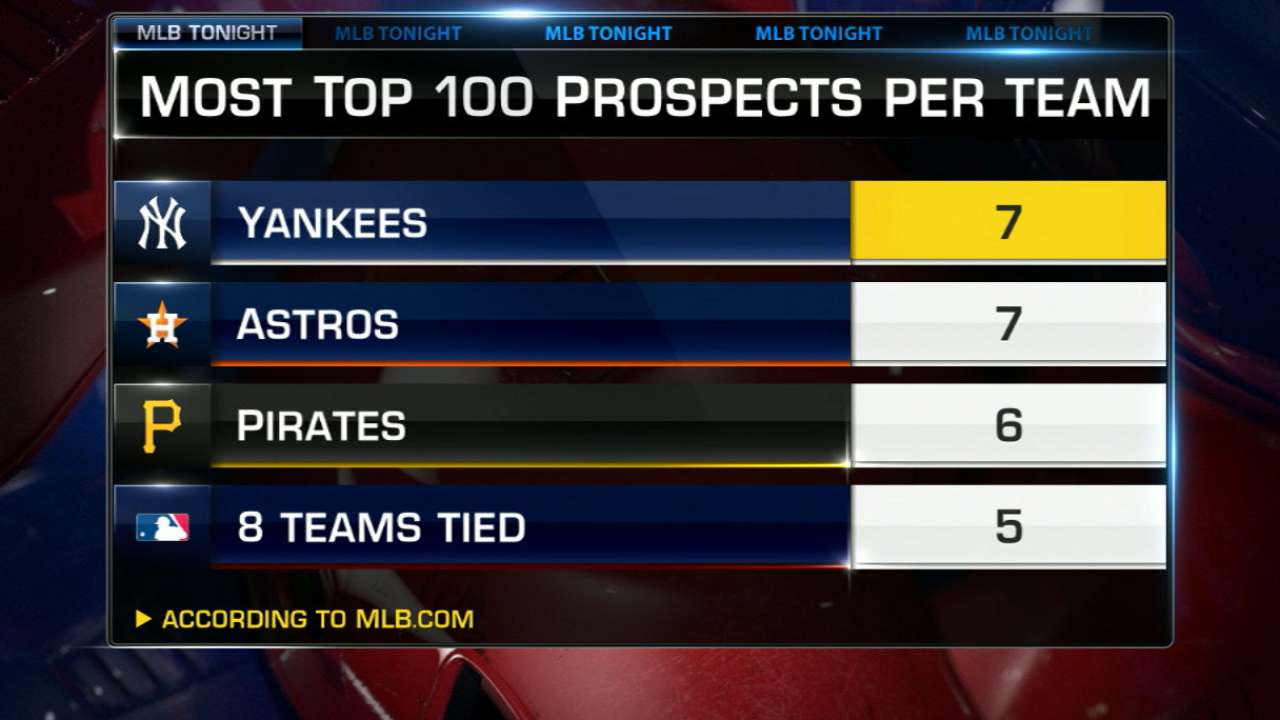 Based off of what Cashman said Sunday, it seems that Frazier, Sheffield and Torres seem to be big parts of that push. Cashman said Frazier, who will report to Triple-A Scranton, is the most Major League-ready of the group thanks to his versatile ability to play all three outfield positions and his combination of contact, power and speed on the basepaths. The 21-year-old Georgia high-school product posted a .278 average and an .812 OPS, with 47 home runs and 43 stolen bases over his four years in the Cleveland organization.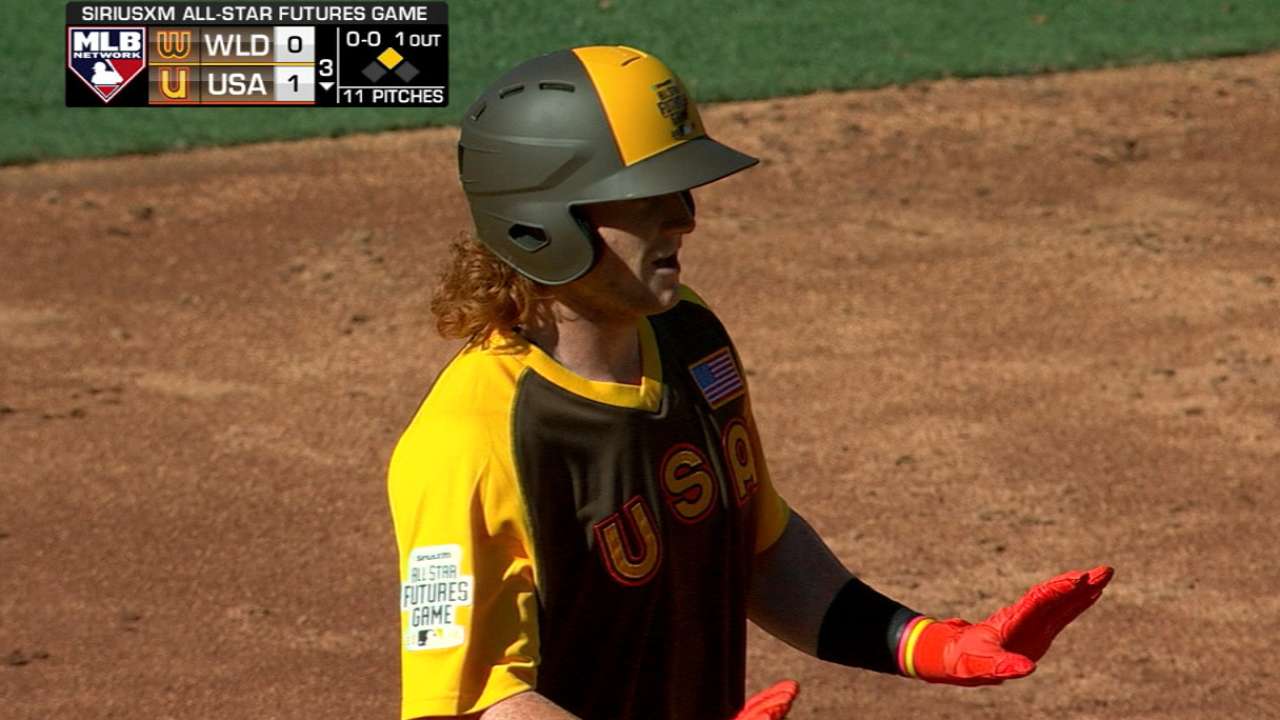 Sheffield will join Torres in Class A Advanced Tampa, and Cashman said that the 20-year-old likely will not join the Major League team within the next year. Cashman added that Heller, who will be stationed in Scranton with Frazier, could be playing in the Bronx as early as this season.
But even if these acquisitions remain prospects for the next couple seasons, the farm system is in a place it hasn't been for a long while, something of which Cashman and the rest of the league seem to be aware.
"I know that from talking to a lot of people throughout the game that I'm getting a lot of compliments that we are deep," Cashman said. "At every level when scouts parachute in ... they walk away impressed with the work we've done. I know that recognizably that hasn't been the case for a period of time."
Nick Suss is a reporter for MLB.com based in New York. This story was not subject to the approval of Major League Baseball or its clubs.