Cespedes doesn't play due to tight quad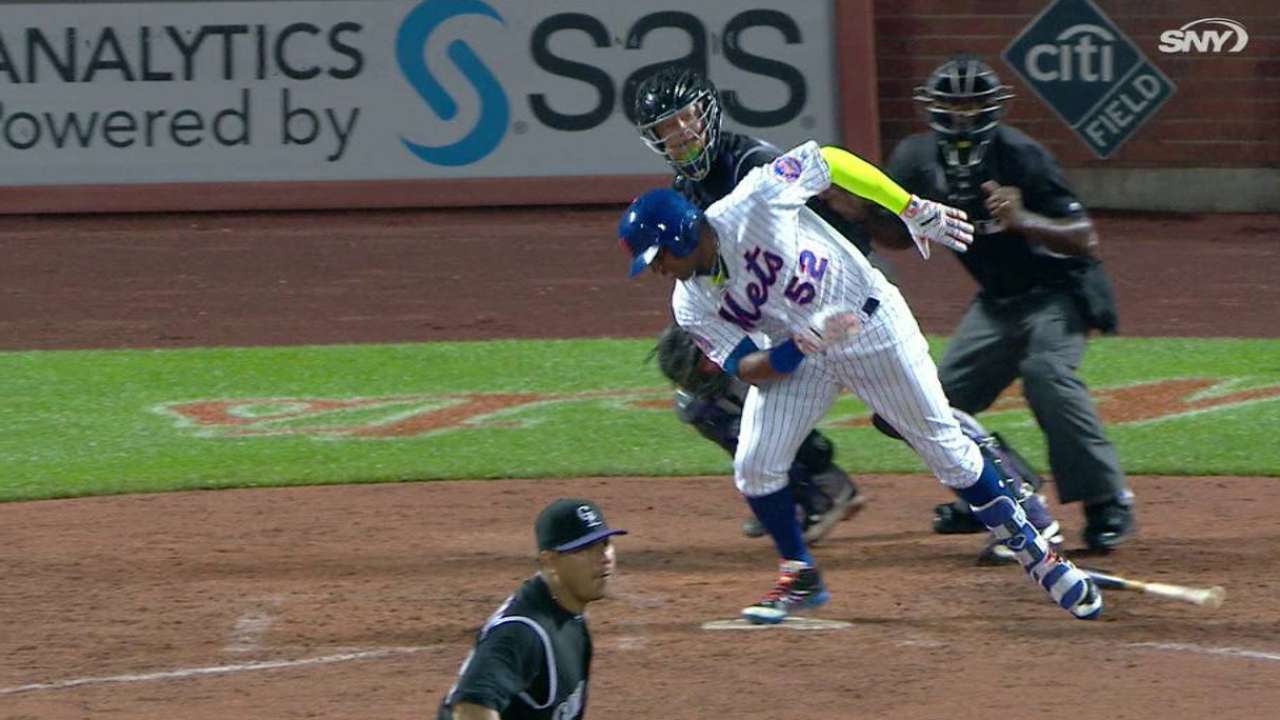 NEW YORK -- For the seventh time in the past 18 games, Mets manager Terry Collins penciled in a starting lineup without Yoenis Cespedes for Sunday's 6-4 win over the Rockies at Citi Field.
The outfielder was removed from Saturday's loss to the Rockies for "precautionary reasons" after his strained right quad started to tighten up. Collins added that Cespedes could be available to pinch-hit Sunday, but the veteran slugger did not appear in the game.
"I talked to him [Saturday] night and he's still pretty sore, so we have to be careful," Collins said. "I'm really concerned because the way he talked [Saturday] night, we have to keep a close eye on him."
Cespedes said Saturday night that he may be the Mets' designated hitter when the club embarks on five-game road trip through Yankee Stadium and Comerica Park in Detroit starting Wednesday, allowing him to be in the lineup while limiting the amount of stress he puts on his quad.
When the Mets return to National League play, though, Cespedes' health causes more of a problem. Given his inability to consistently get on the field, New York is at least beginning to weigh the option of placing the two-time All-Star on the disabled list, something Collins wasn't willing to concede Saturday -- "We need him. We need his bat in the lineup."
"I think we have to kick [the idea] around," Collins said. "I don't know that it is going to be a reality, but we certainly have to be careful with him."
Troy Provost-Heron is a reporter for MLB.com based in New York. This story was not subject to the approval of Major League Baseball or its clubs.