Napoli, Tribe excited to have Miller on board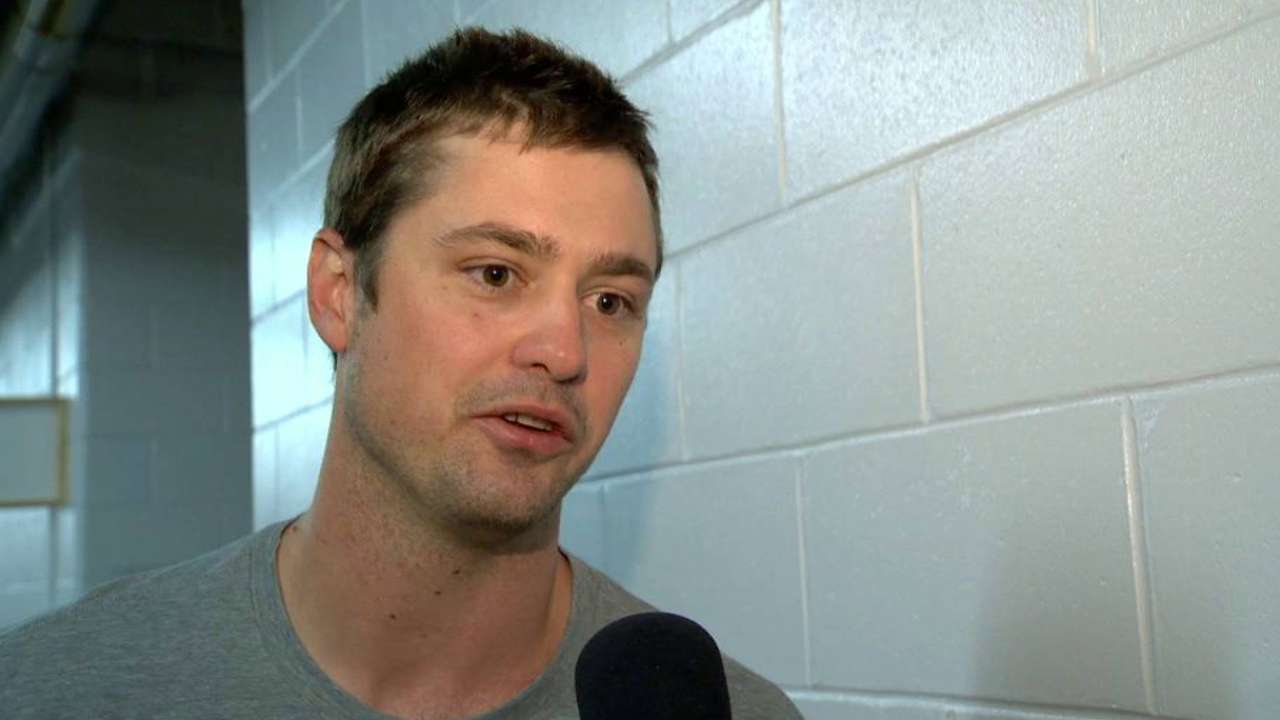 CLEVELAND -- The fear at the Trade Deadline is that an acquisition can disrupt team chemistry, particularly for a club like the American League Central-leading Indians. But when newly-acquired reliever Andrew Miller walks though the clubhouse doors, he will have at least one player with whom he is used to sharing a clubhouse.
"He's a great teammate," first baseman Mike Napoli said. "A good guy on and off the field. Someone that will fit in really well here. Not rowdy, a quiet guy. Goes about his business the right way. Plays the game the right way. A fun teammate. Definitely a good addition for us. He's really going to help out the back end of the bullpen. It's exciting for me, and I'm sure our teammates."
• Indians acquire Miller in trade with Yankees
Napoli and Miller played on the same team in Boston for the 2013-14 seasons. At the time, Miller had fully transitioned into a reliever and was posting an ERA south of 2.65 in each season. Meanwhile, Napoli clubbed 40 home runs for the Red Sox during that span.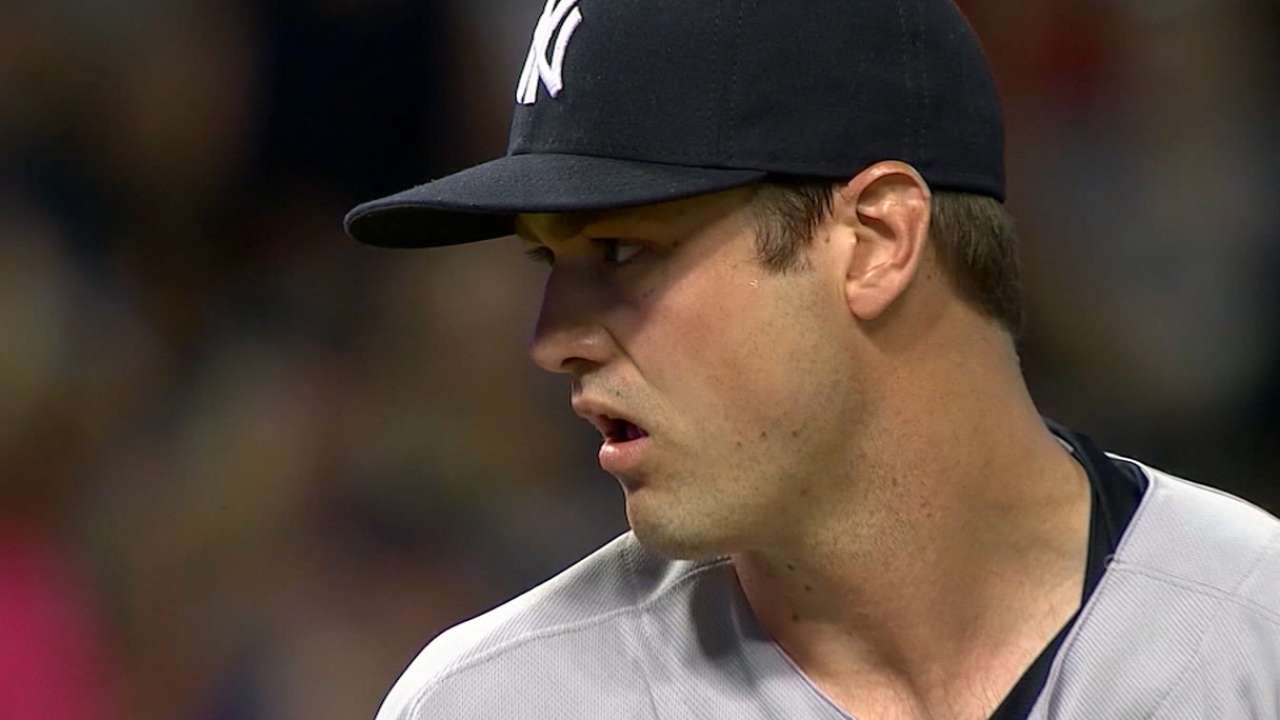 Prior to Sunday's series finale with the Athletics, the Indians announced the acquisition of Miller via trade from the Yankees. In order to get the dominant reliever, the Tribe parted ways with four prospects -- including top prospect Clint Frazier, along with pitchers Justus Sheffield, Ben Heller and J.P. Feyereisen.
"I think first you have to give credit to [team president] Chris [Antonetti] to be able to part ways with some pretty good prospects," Napoli said. "It shows the fans, the city, us, that we're in a good position now and we are really trying to make a push to field the best team possible."
It remains unclear what Miller's role will be when he arrives in Cleveland. Manager Terry Francona said that he will sit down with Miller, closer Cody Allen and setup man Bryan Shaw to discuss their roles for the remainder of the season.
Allen has held down the back end of the bullpen all season but indicated over the previous road trip that he'd be willing to shift roles. On Sunday, he reiterated that he's open to the possibility of a new role and expressed his enthusiasm for the Tribe 'pen going forward.
"Everything in theory is awesome," Allen said. "It should work. But, obviously, we have to go out and pitch. Now it's, 'Just go play.' We have a guy like [Miller] who can really help us, especially from the left side. He can pitch anywhere in the game. He can throw the ninth. He can throw the eighth. He can throw anywhere. Off of our starting rotation, which is the best in the American League. It's going to be fun."
To top it off, second baseman Jason Kipnis and the rest of the Tribe won't have to worry about going against Miller in the team's trip to New York next weekend.
"Well, I don't have to go 0-for-2 when we play the Yankees," Kipnis said. "These trades, they make us that much tougher to beat. That's the fun part about these trades. They add to what already was a good team. He's an outstanding pitcher. He's going to be a very tough guy to come in and close games for us. We love having him already."
Shane Jackson is a reporter for MLB.com based in Cleveland.
This story was not subject to the approval of Major League Baseball or its clubs.