Moreland has delivered in Prince's absence
Walk-off homer continues July surge for 1B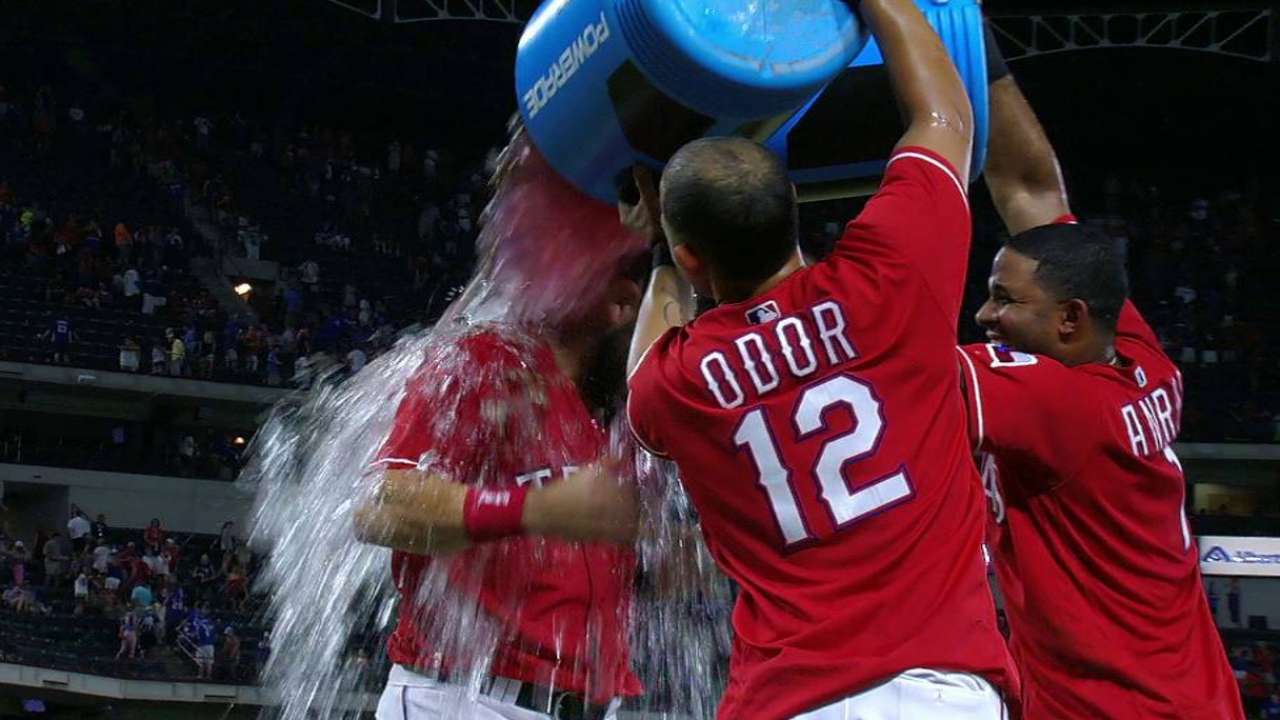 ARLINGTON -- When Mitch Moreland's good friend and clubhouse neighbor Prince Fielder hit the the disabled list with a season-ending neck injury, the spotlight turned to him. The Rangers first baseman was going to need to step up to fill the void left by Fielder.
Moreland has been up to the challenge and came through again for the Rangers on Saturday night, blasting a walk-off solo home run to the upper deck in right field at Globe Life Park to give the Rangers a 2-1 victory and their third straight win.
Since July 18, Moreland has hit .342 with six home runs and 10 RBIs. That was the day when it was announced Fielder might miss the rest of the season with a herniated disk in his neck. Moreland said he received a text message from Fielder before the team's game against the Angels that day, keeping him updated on Fielder's situation.
"I haven't treated it any differently than the first day of the year. I try to go up there and have good at-bats and get a good pitch and drive it," Moreland said. " … It might just be one of those coincidences and things that's working out. But it's kind of hard to replace Prince as well. That was definitely not the goal, but I'm glad I'm coming around a little bit."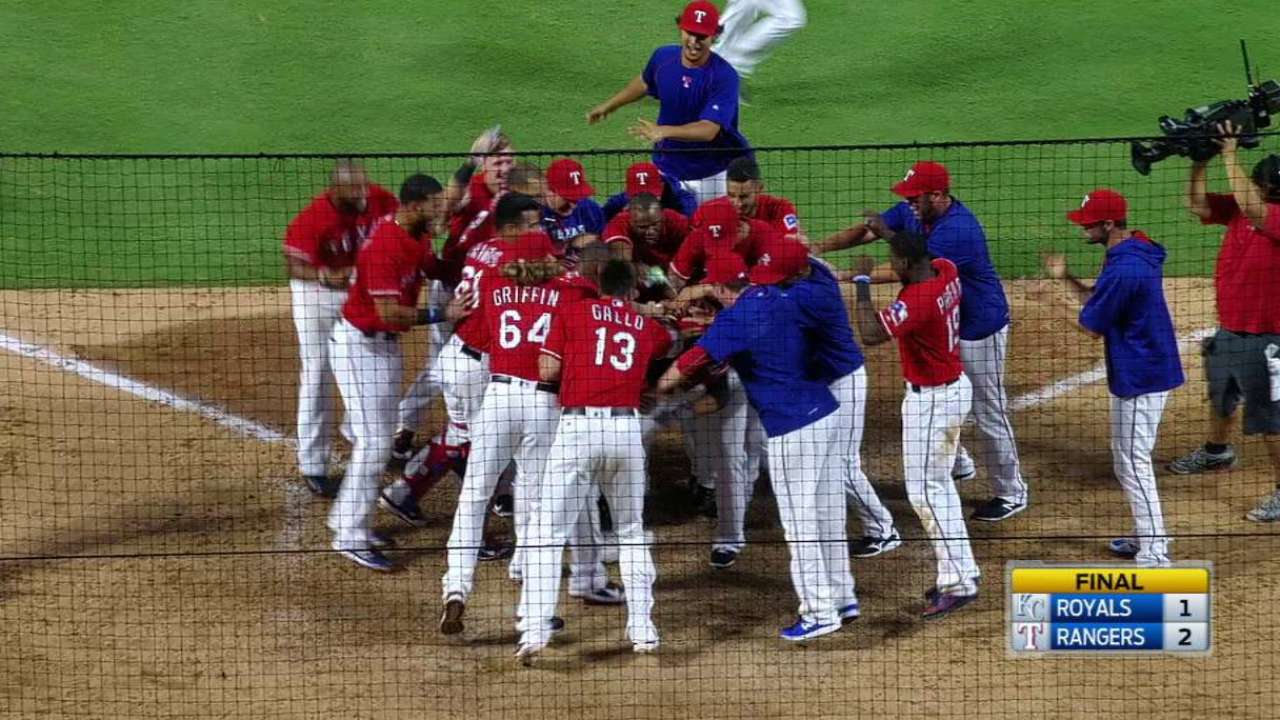 The veteran first baseman has had an up-and-down season. On June 8, he was hitting just .206 with six home runs. Even when his numbers weren't there, he was having some bad luck with hard-hit balls not finding the hole. But he's been able to stick with his routine.
"That's where the experience comes into play. You live and you learn with this game," he said. "It can be kind of tough on you at time, but you've got to stick with it and really believe in what you're trying to do."
This is the second game this series that Moreland has hit a decisive home run. His go-ahead homer in the eighth inning on Friday was one of two for him on the night, and sent the Rangers to a 3-2 win.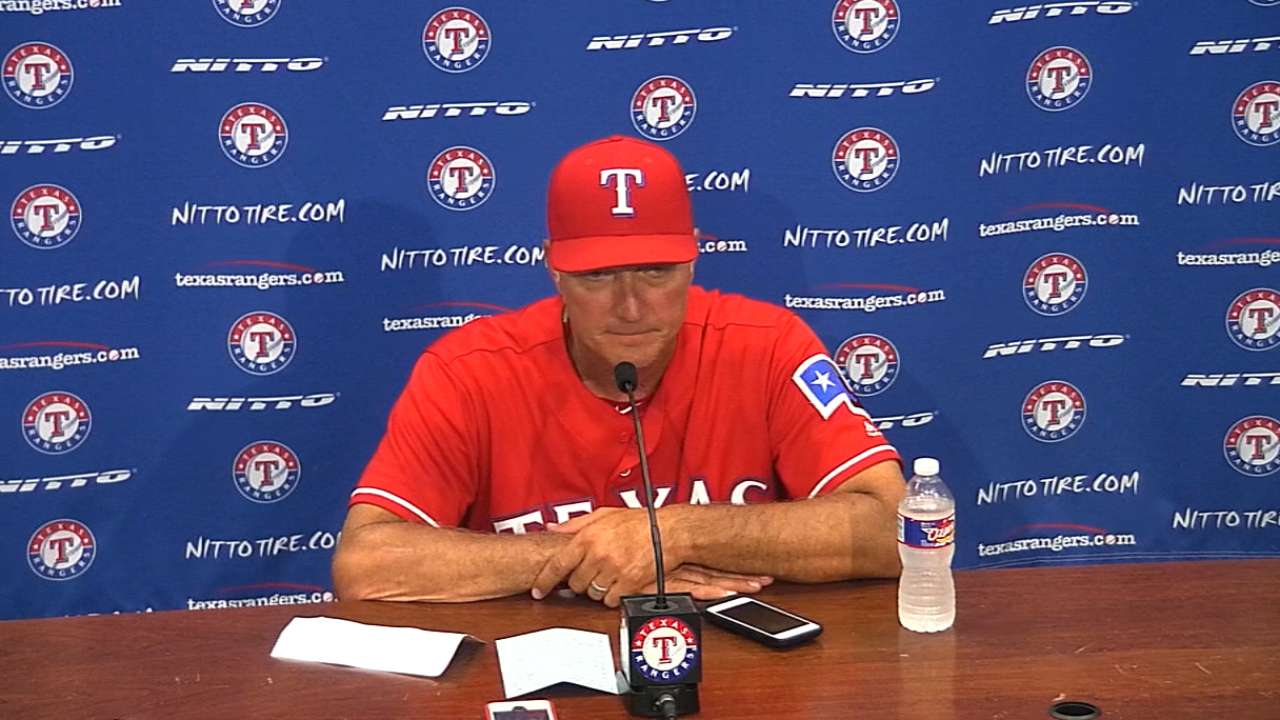 After Moreland hit 23 homers to help the Rangers win the American League West last year, Rangers manager Jeff Banister was just waiting for a power surge like this to come.
"We know Mitch is obviously capable of this kind of run. He has responded with the power," Banister said. "He is staying on the ball better and staying on his legs better. He is getting the barrel where he can drive the baseball."
Ryan Posner is a reporter for MLB.com based in Texas. This story was not subject to the approval of Major League Baseball or its clubs.