Red Sox struggle during 'all or nothing' rut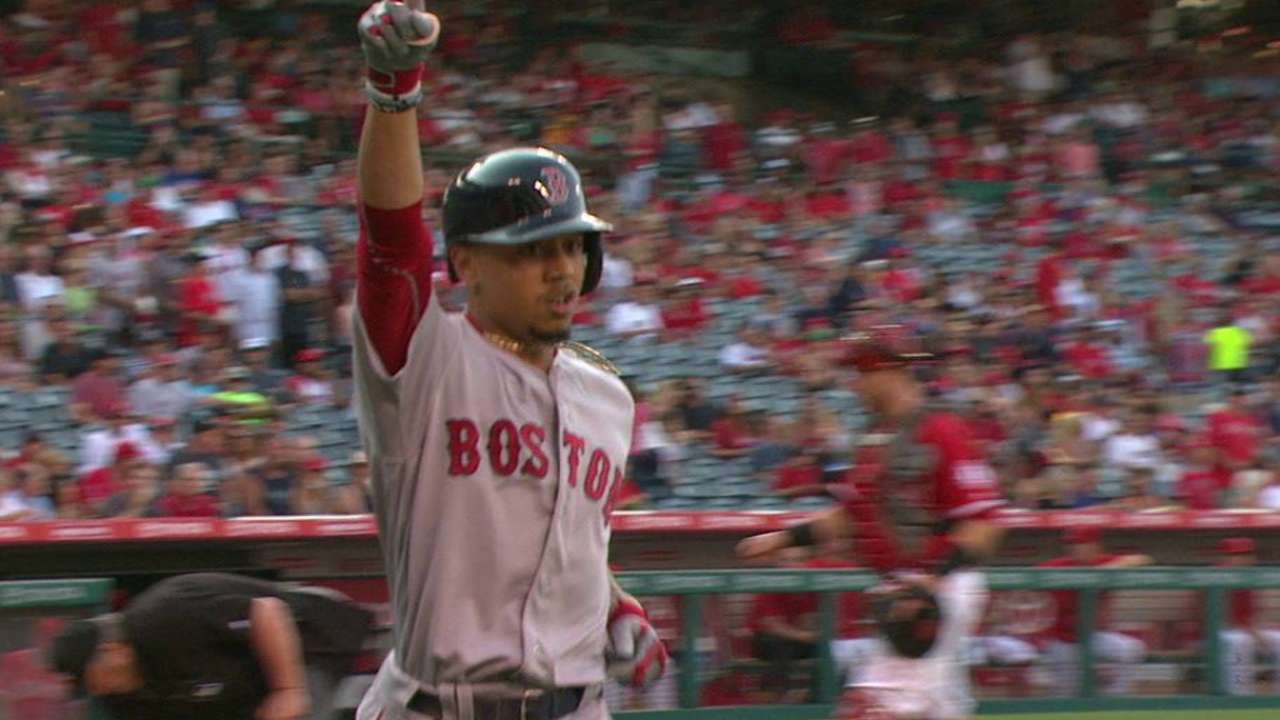 ANAHEIM -- Amid a difficult stretch of seven losses in their last nine games, which continued with Saturday night's 5-2 defeat to the Angels, the Red Sox have frequently failed to take advantage of their opportunities on offense.
For a team that still leads the Major Leagues in several key hitting categories, this has been unusual.
"Once again, we had multiple guys on in multiple innings," said Red Sox manager John Farrell. "It's been all or nothing."
With Hector Santiago throwing 104 pitches through the first four innings, it seemed like the game was going exactly as the Red Sox wanted. Their plan is always to grind the opposing pitcher into the ground, and they were executing the blueprint.
But Bryce Brentz struck out twice with the bases loaded in the first three innings. In a loss to the Tigers on Monday, Brentz struck out with the bases loaded and nobody out.
"The first one, I just wanted to see one for timing purposes," said Brentz. "After that, I was just trying to keep him up the middle. Then he dotted a couple and there were some I disagreed with. I don't care how long I've been out of the game, but I still expect to come in and put up a good at-bat. I didn't get the job done. You always want to come up big for the team. Unfortunately I didn't get it done and I'll have to wait until tomorrow."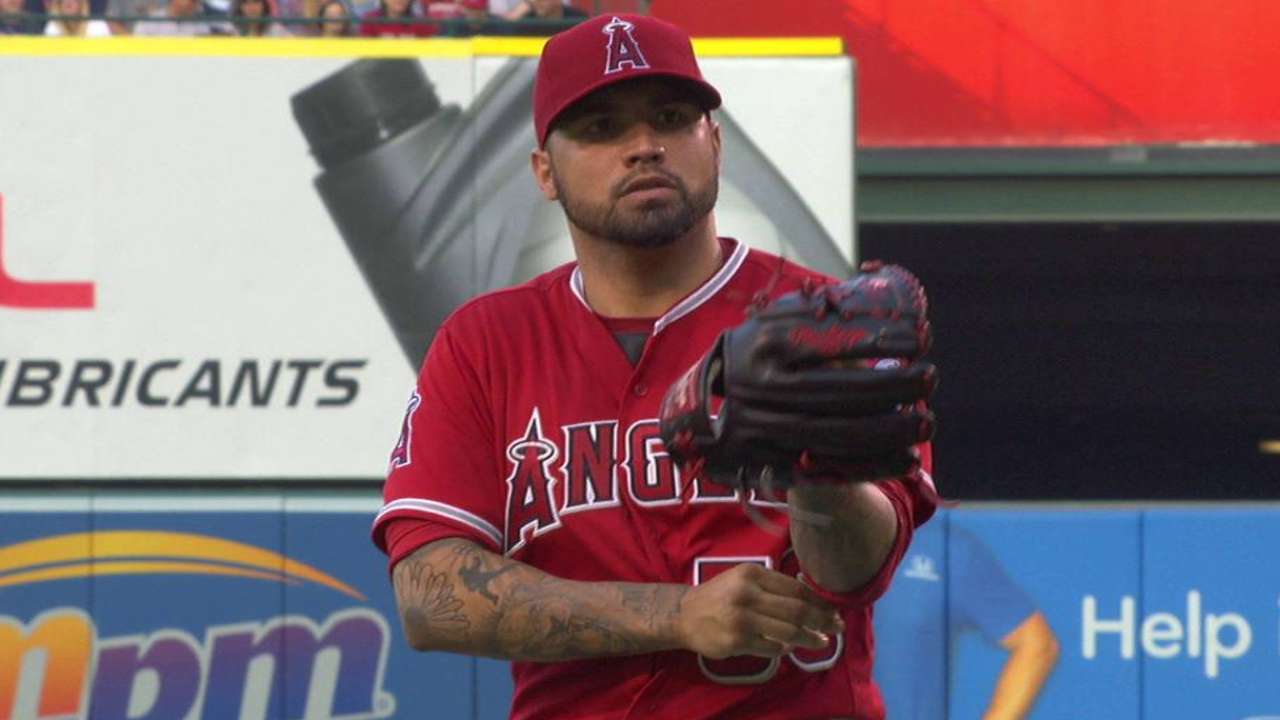 One thing that will help is the return of Chris Young, who is on the disabled list with a right hamstring strain suffered on June 23.
Young's job is to hit left-handed pitchers, and Brentz has been filling that role reasonably well. However, Young has more experience and has six homers and an .846 OPS this season. Young could start a Minor League rehab assignment in a week or so.
"Bryce Brentz has stepped in and given us everything we could have hoped he would do," said Farrell. "He's performed well. Chris Young coming back to us in time will certainly give us that veteran in that spot in that role that he's accustomed to."
Mookie Betts started the Red Sox off on the right foot, belting the third pitch of the game over the wall in left for a homer. They made it 2-0 on a Hanley Ramirez RBI single later in the inning.
It would have been hard to imagine that the Red Sox wouldn't score for the rest of the game. But they didn't.
"Missed opportunities. That's the story of this one. We did a fantastic job of once again putting guys on, but to cash in and complete the inning, that base hit has been elusive," said Farrell. "Mookie leads off with a home run, we get a quick injection of life in the dugout, we're building an inning, we could come right back, and unfortunately, we leave the bases loaded in the first."
Even when the Red Sox did take a good swing, they weren't rewarded. With two on and two outs in the sixth, Xander Bogaerts laced one that seemed headed into left field for a single, but third baseman Yunel Escobar made a terrific stab to end the inning.
Ian Browne has covered the Red Sox for MLB.com since 2002. Follow him on Twitter @IanMBrowne and Facebook. This story was not subject to the approval of Major League Baseball or its clubs.