Kimbrel to rejoin Sox on Monday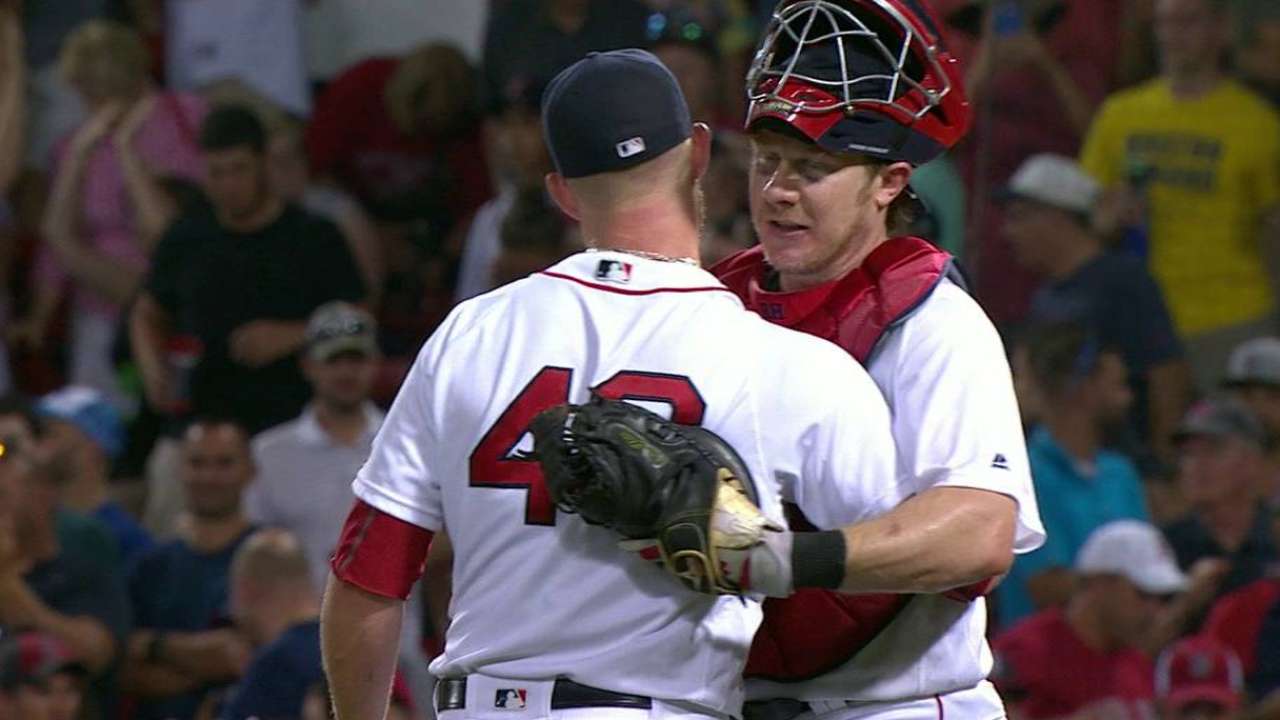 ANAHEIM -- The Red Sox will get a boost when All-Star closer Craig Kimbrel rejoins them in Seattle, with the likelihood he will be activated for Monday night's series opener against the Mariners.
Kimbrel, who underwent surgery to repair a torn meniscus in his left knee on July 11, made 17 pitches in a rehab appearance for Triple-A Pawtucket on Saturday.
Though Kimbrel retired just one of the three batters he faced, the Red Sox were more interested in making sure he is healthy than worrying about the results.
At the time of the injury, the Red Sox estimated Kimbrel would be out three to six weeks. Monday would mark exactly three weeks since his surgery.
"He's going to rejoin us in Seattle," manager John Farrell said after the Red Sox's 5-2 loss to the Angels on Saturday night. "We'll wait till he arrives before we go through an exam with him, and make sure everything is a go. And then beyond that, a determination will be made of activation on Monday and a corresponding move at that point."
Brad Ziegler has been filling in as the closer, as Koji Uehara went down with a right pectoral injury on July 20.
In his first season with the Red Sox, Kimbrel hasn't been as dominant as he was in the past, but he's converted 17 of his 19 save opportunities.
Ian Browne has covered the Red Sox for MLB.com since 2002. Follow him on Twitter @IanMBrowne and Facebook. This story was not subject to the approval of Major League Baseball or its clubs.