Pirates confident in Watson as new closer
Left-hander takes over for departed Melancon in ninth inning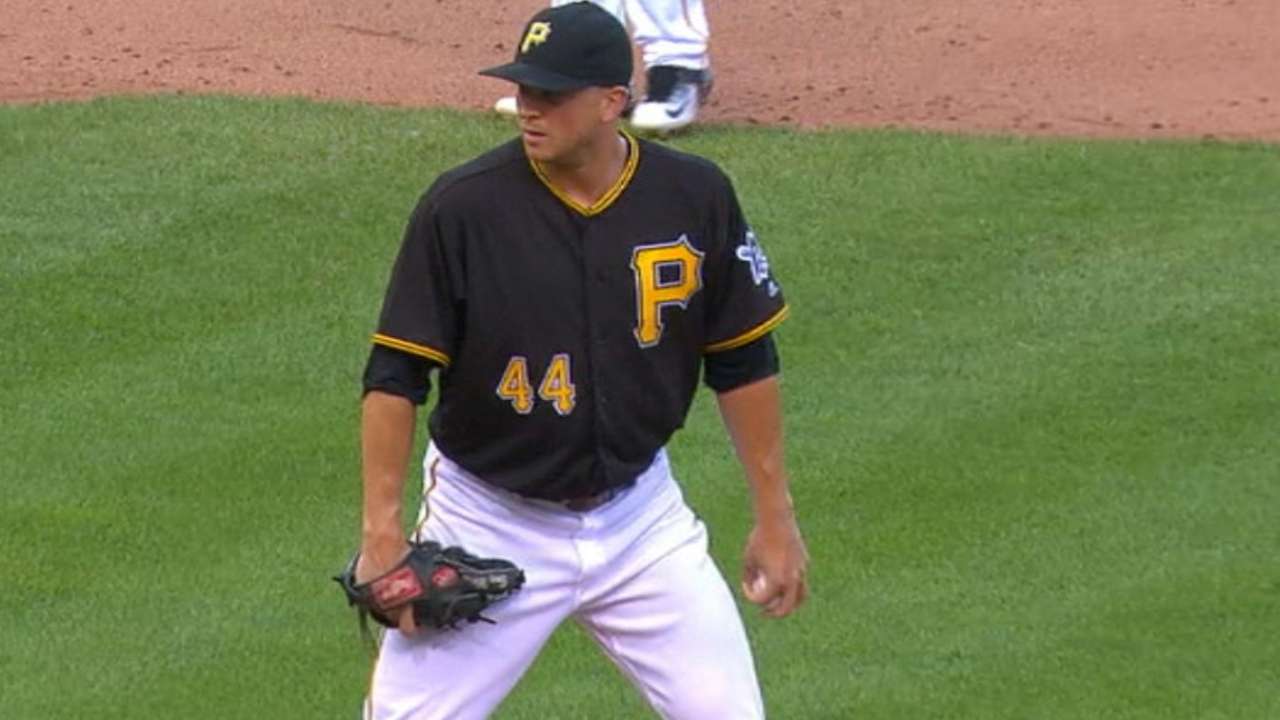 MILWAUKEE -- One reason the Pirates felt comfortable trading their former closer, Mark Melancon, on Saturday: They like their new closer quite a bit, too.
Left-hander Tony Watson will take over the ninth inning for the Pirates, manager Clint Hurdle said, after they traded Melancon to the Nationals for reliever Felipe Rivero and pitching prospect Taylor Hearn. Neftali Feliz will assume Watson's setup duties in the eighth inning, and the newly acquired Rivero will pitch the seventh.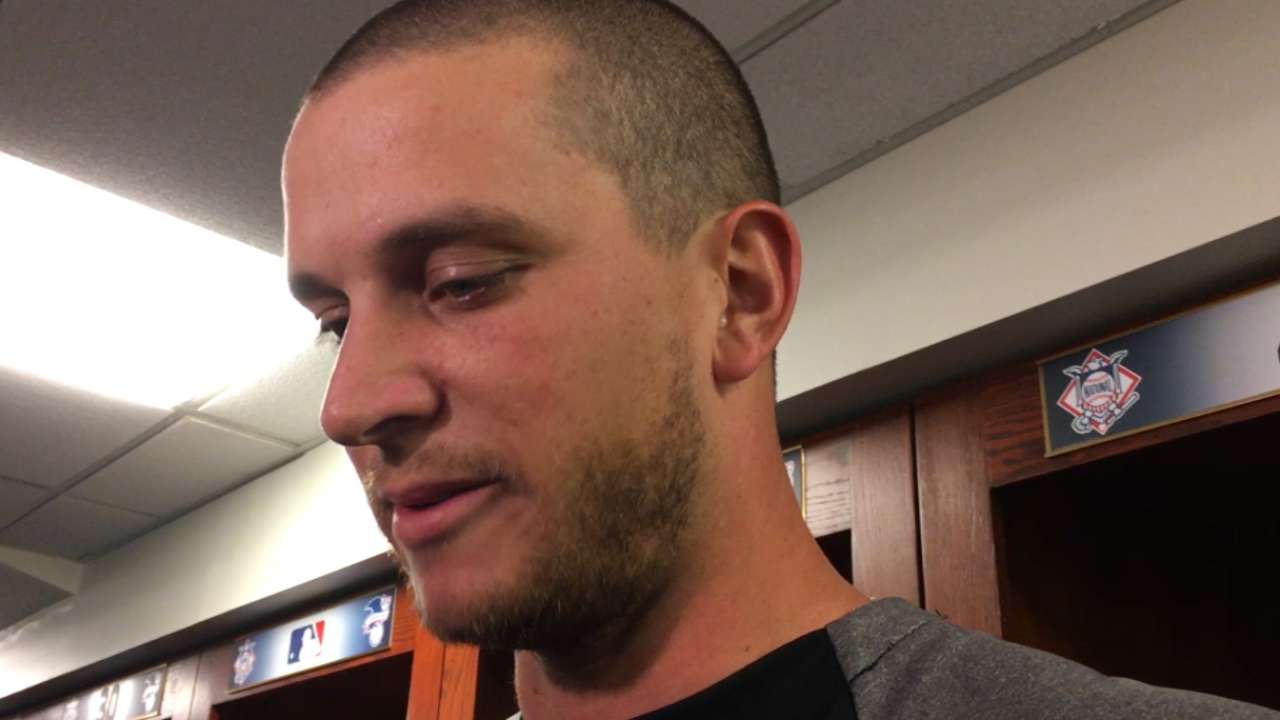 The Pirates did not hesitate to name Watson the new closer. General manager Neal Huntington announced the new bullpen setup while explaining the Melancon trade, and Hurdle confirmed the plan before Saturday's game at Miller Park.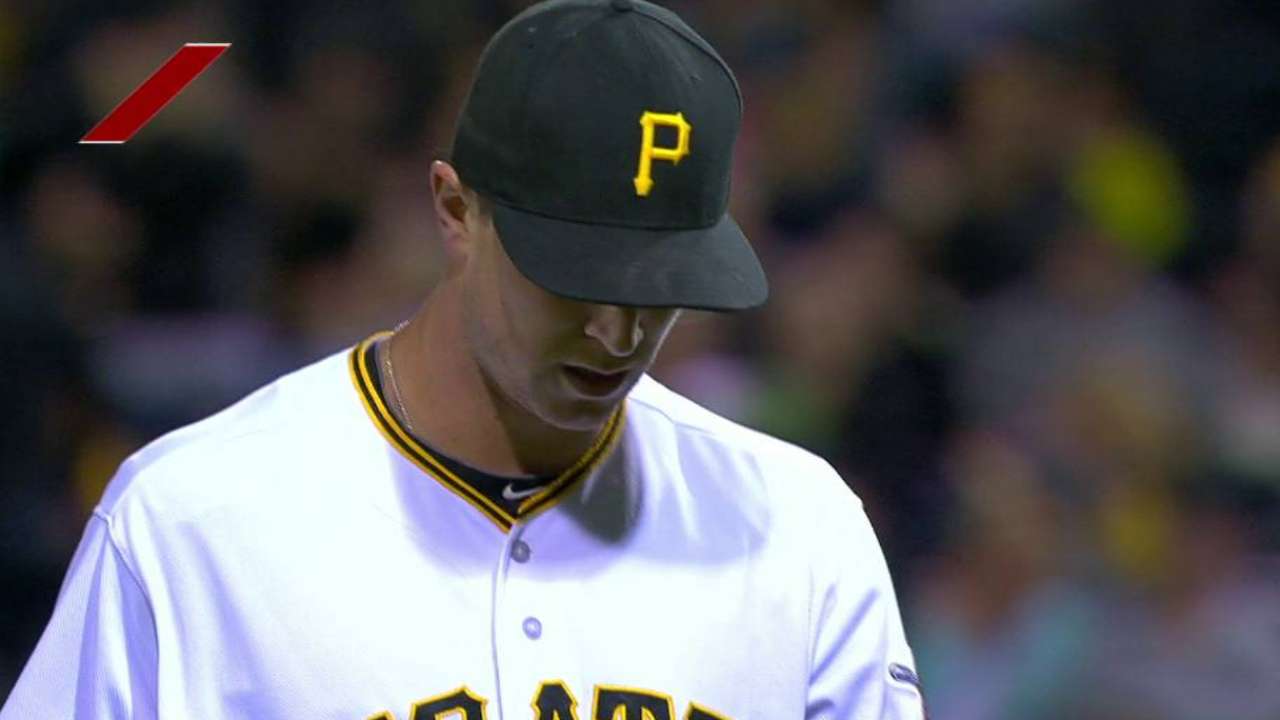 On his way to join the Nationals, Melancon strongly endorsed Watson as his replacement.
"Without a doubt, he's going to be awesome. Tony's a stud," Melancon said. "The Pirates have no worries with Tony out there. He's an absolute beast. He's a competitor, and he's a student of the game."
Watson has been one of the game's best eighth-inning relievers for years, posting a 2.08 ERA and 0.97 WHIP since 2013. Over the last four seasons, he ranks behind only Melancon in Wins Probability Added.
Watson, who has five saves in the Majors, doesn't think the role change will alter his approach.
"It'll be an inning later," Watson said. "Be me, and hopefully do well.
"We've got a big piece missing now. We've got big shoes to fill, and we'll try our best to do it."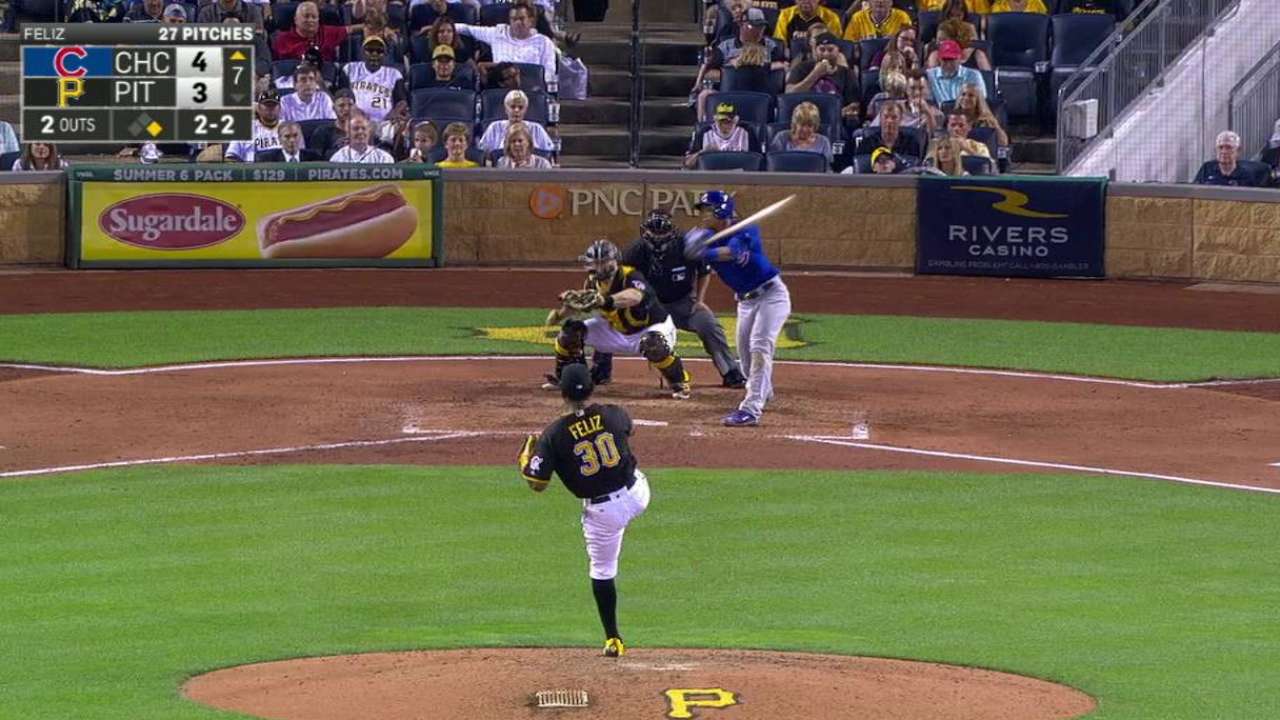 The transition will be made easier by the presence of Feliz, a former closer who has pitched well all season in front of Watson. Feliz has bounced back from a down year by posting a 2.97 ERA and striking out 10.3 batters per nine innings in 47 appearances.
"Now, my focus is just trying to be the best for my team," Feliz said through interpreter Mike Gonzalez. "If it's being a closer, or helping with the closing, I just want to make sure that I'm the best for my team."
Rivero will take over Feliz's role in the seventh, giving the Pirates alternating lefty-righty-lefty arms over the final three innings. In front of them, Pittsburgh has plenty of bullpen depth and setup options, including Arquimedes Caminero, Juan Nicasio and Jared Hughes.
The Pirates are carrying an eight-man bullpen that also includes left-handed starters Jeff Locke and Jonathon Niese. Veteran right-hander Ryan Vogelsong could return soon, and righty A.J. Schugel has bounced back and forth between the Majors and Triple-A.
"We feel very confident in the strength of our bullpen now," Hurdle said.
With Monday's 4 p.m. ET non-waiver Trade Deadline drawing closer, Huntington said the Pirates were not done trying to make moves. They still hope to add to their roster, and they've been linked to a number of young, controllable starting pitchers.
Two of those starters -- Nathan Eovaldi and Drew Smyly -- pitched opposite each other Saturday at Tropicana Field, where the Pirates had a scout in attendance.
Adam Berry has covered the Pirates for MLB.com since 2015. Follow him on Twitter at @adamdberry. This story was not subject to the approval of Major League Baseball or its clubs.