Be mine: Didi makes catch off B-Ring at Trop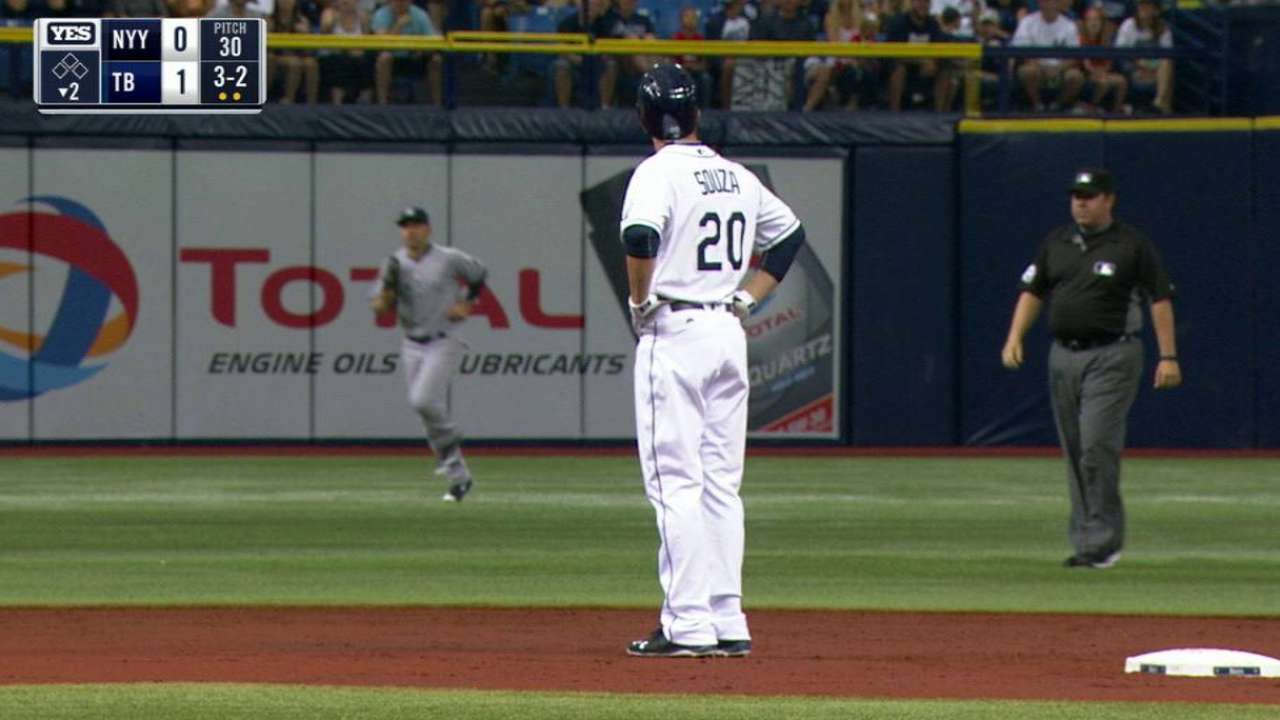 ST. PETERSBURG -- Tropicana Field presents a unique baseball environment and an ever present challenge for visiting teams. But Didi Gregorius looked right at home snatching a ball that careened off the B-Ring behind shortstop during the Yankees' 6-3 loss to the Rays on Saturday.
With Tampa Bay leading 1-0, Steven Souza Jr.'s second-inning fly ball looked like it would be a routine out for left fielder Brett Gardner. Instead it hit the B-Ring and came sailing back to the ground quickly. The Tropicana Field ground rules state that the ball is in play, and it would have been a hit for Souza had it landed.
It was only the second baseball to hit the B-Ring in fair territory this season; the first was on May 16.
Sam Blum is a reporter for MLB.com based in St. Petersburg. This story was not subject to the approval of Major League Baseball or its clubs.