D lets Astros down in key spots vs. Tigers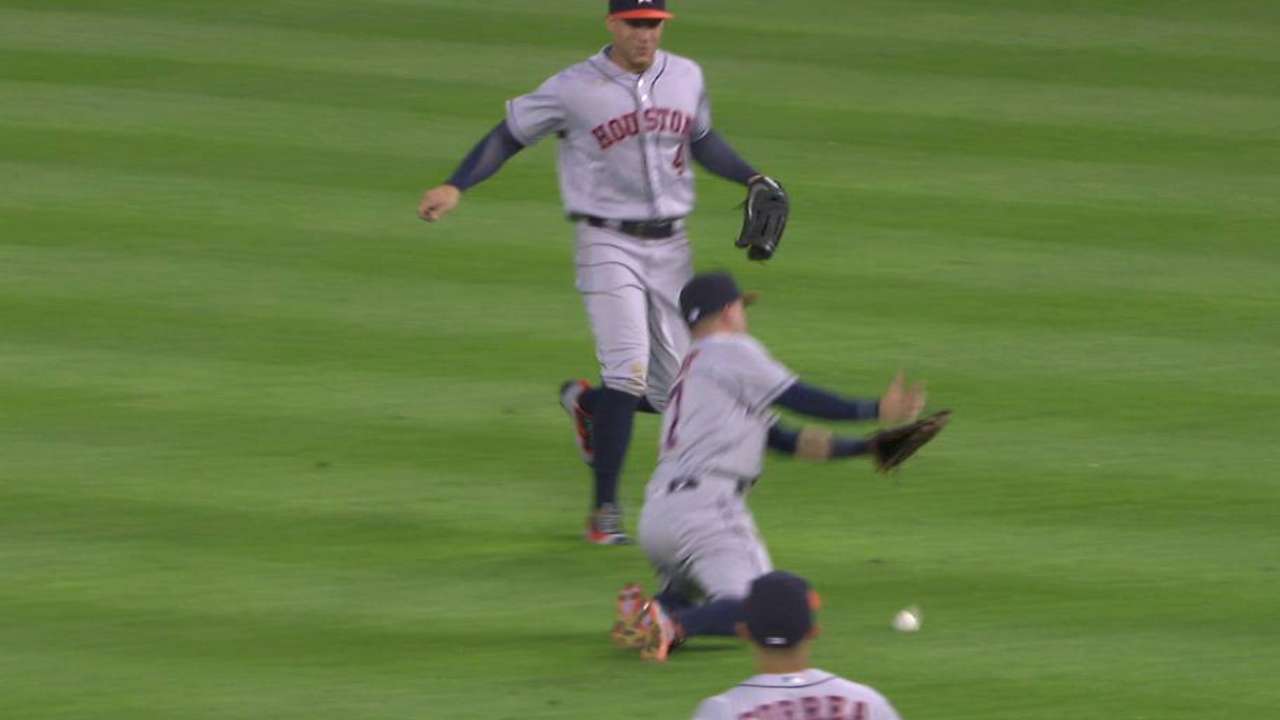 DETROIT -- In a tight game in which every defensive play mattered, the Astros made a pair of costly errors and then couldn't convert an out in the ninth inning that would have sent the game to extra innings, instead letting the Tigers steal a 3-2 win Saturday night at Comerica Park.
It was that kind of night for the Astros, who scored twice in the ninth against Justin Verlander to take a 2-1 lead but then watched things unravel in the bottom of the inning. The Tigers scored the winning run when closer Will Harris was beaten to first base by Jose Iglesias, allowing Tyler Collins to score from third.
Collins was on third because of an errant throw from left field by rookie Alex Bregman -- an infielder making his first appearance in a big league game in the outfield -- earlier in the inning. The throw home came following a single by James McCann.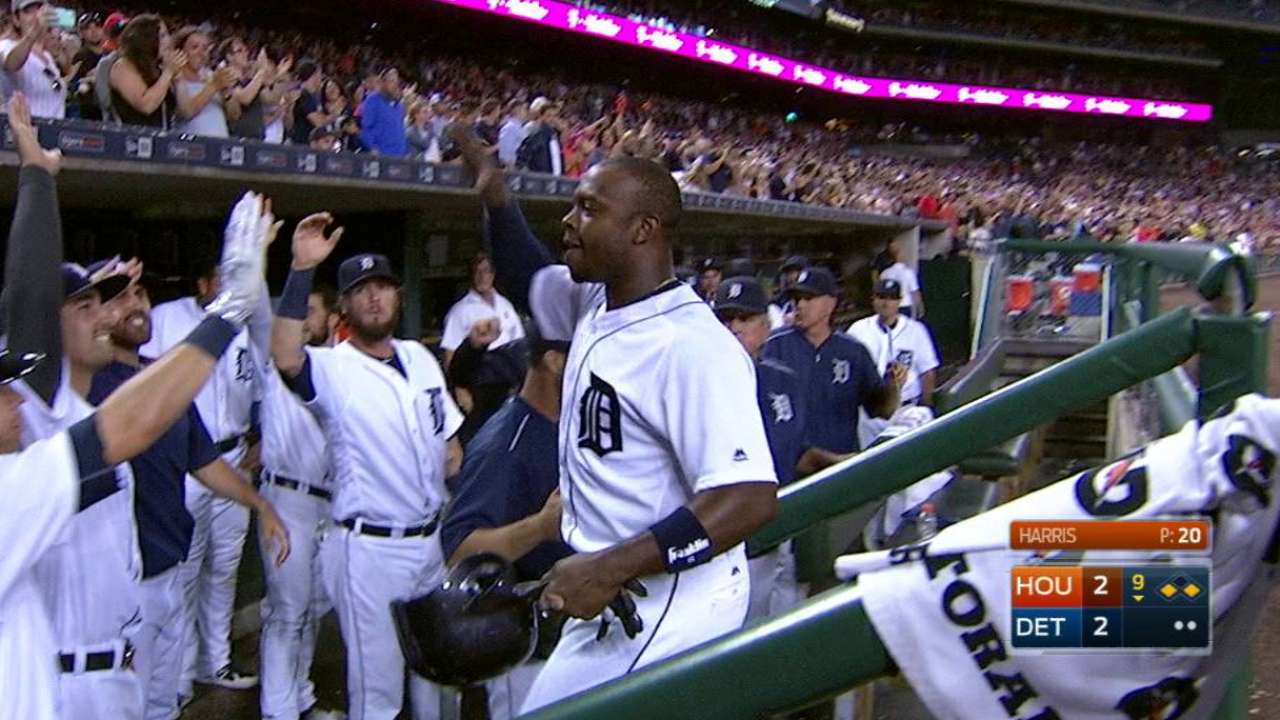 "It was off the end of the bat," Astros manager A.J. Hinch said. "They didn't hit it very hard. It's well-placed. … I didn't think Bregman had a real shot, just given the lack of velocity of the bat."
Harris retired the first two batters he faced in the ninth before issuing a walk and a pair of singles to allow the Tigers to tie it. He got Iglesias to hit a grounder to first baseman Jason Castro -- making his third appearance at first base in his career because the Astros are short-handed -- and he flipped to Harris, who was a fraction late to the base.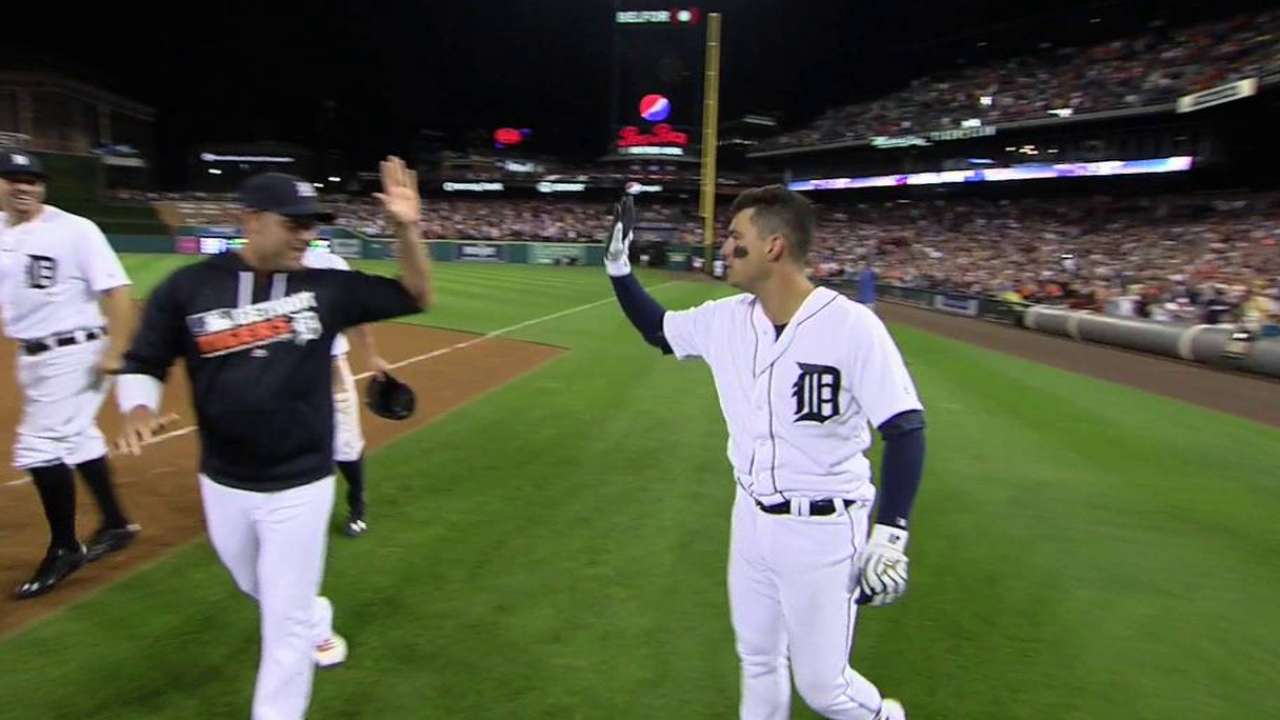 "I should've found the bag and then caught the ball," Harris said. "I tried to catch the ball and then find the bag. It was just a bonehead play by me. There's no other way to put it. I screwed up. It was just a bonehead mistake."
In the sixth, Astros starter Mike Fiers got Miguel Cabrera to pop out with two outs and a runner on first base in a scoreless game. Gold Glove second baseman Jose Altuve backpedaled as he waved off the outfielders and then appeared to slip and lose sight of the ball. The ball clipped his glove, and Cameron Maybin scored all the way from first with the game's first run.
"You think you're out of it, you exhale a little bit because you're in the middle of the order and it's never fun to go through the middle of the order," Hinch said. "Maybin, to his credit, ran the ball out and scored a run on a ball that goes 120 feet."
Brian McTaggart has covered the Astros since 2004, and for MLB.com since 2009. Follow @brianmctaggart on Twitter and listen to his podcast. This story was not subject to the approval of Major League Baseball or its clubs.