Pirates deal Melancon to Nats for two players
Left-hander Rivero and prospect Hearn head to Pittsburgh for All-Star closer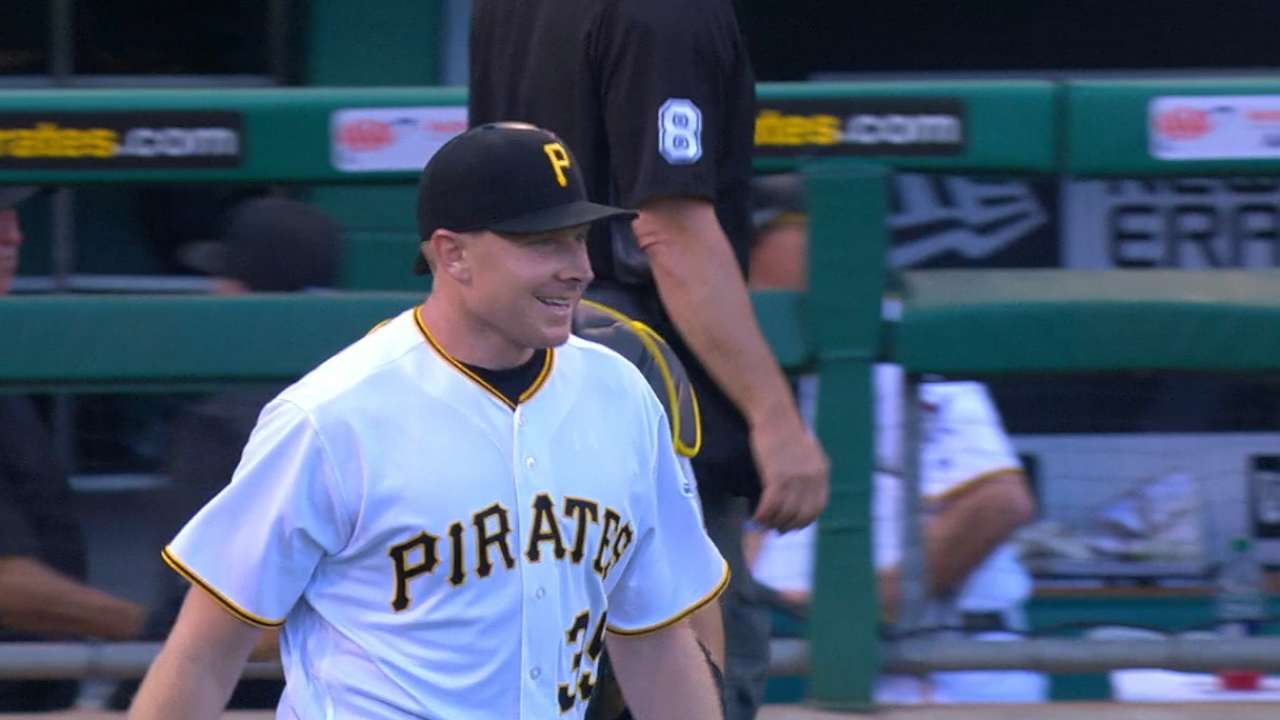 MILWAUKEE -- Three and a half years ago, the Pirates traded their All-Star closer for a group of young players that included a promising middle reliever named Mark Melancon.
Melancon developed into a three-time All-Star and became one of the game's most dependable closers in Pittsburgh. Hoping to repeat the cycle that spun from Joel Hanrahan to Melancon, the Pirates sent their three-time All-Star closer to the Nationals on Saturday in exchange for hard-throwing lefty setup man Felipe Rivero and pitching prospect Taylor Hearn.
"Our goal in this move is to attempt to continue that chain of quality production," general manager Neal Huntington said. "We've strengthened '17 and '18 and we've dealt from an area of strength and strengthened our future without changing our goals and our intent for this season."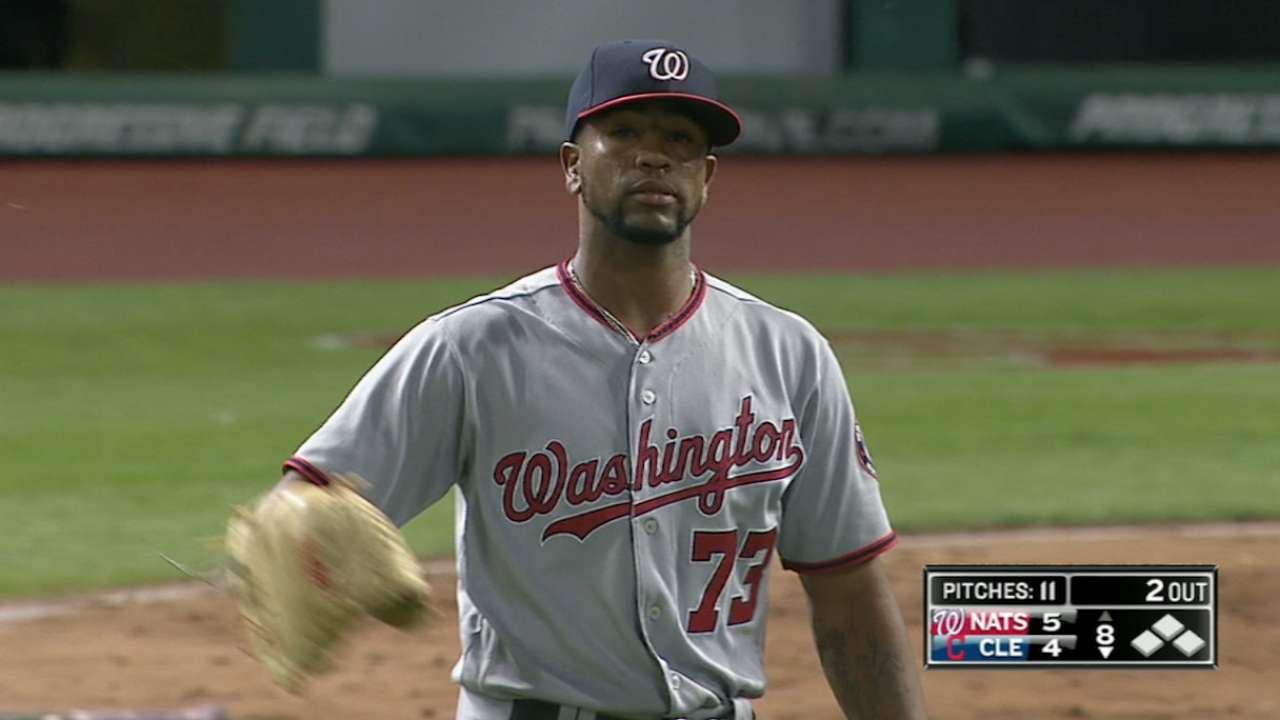 The Pirates could have traded Melancon, who will be a free agent after this season, last offseason. With their sights set on a division title, though, they kept him. They entered Saturday night trailing the National League Central-leading Cubs by nine games and are three games behind the Cardinals the the Wild Card race.
Pittsburgh also found what it was looking for in return for Melancon: Rivero, a setup man who will be under club control for five years after this season, and a high-upside prospect in Hearn.
Ultimately, the Pirates made the difficult decision to part ways with Melancon, believing they strengthened their future without significantly damaging their chances to reach the postseason for the fourth straight year.
"It definitely hurts, but we're not in a position to make those decisions," new closer Tony Watson said. "Our job is to go out there and play and compete and try to win as many games as we can."
Manager Clint Hurdle met with the Pirates' leadership council on Saturday afternoon to explain the fact that the Bucs traded their closer, one of their best players, while still trying to contend.
"There was no hard sell whatsoever. They all understand the game. There could be a different conversation if we were in first place," Hurdle said. "We're not giving up anything. We're not lowering the bar. We're not settling."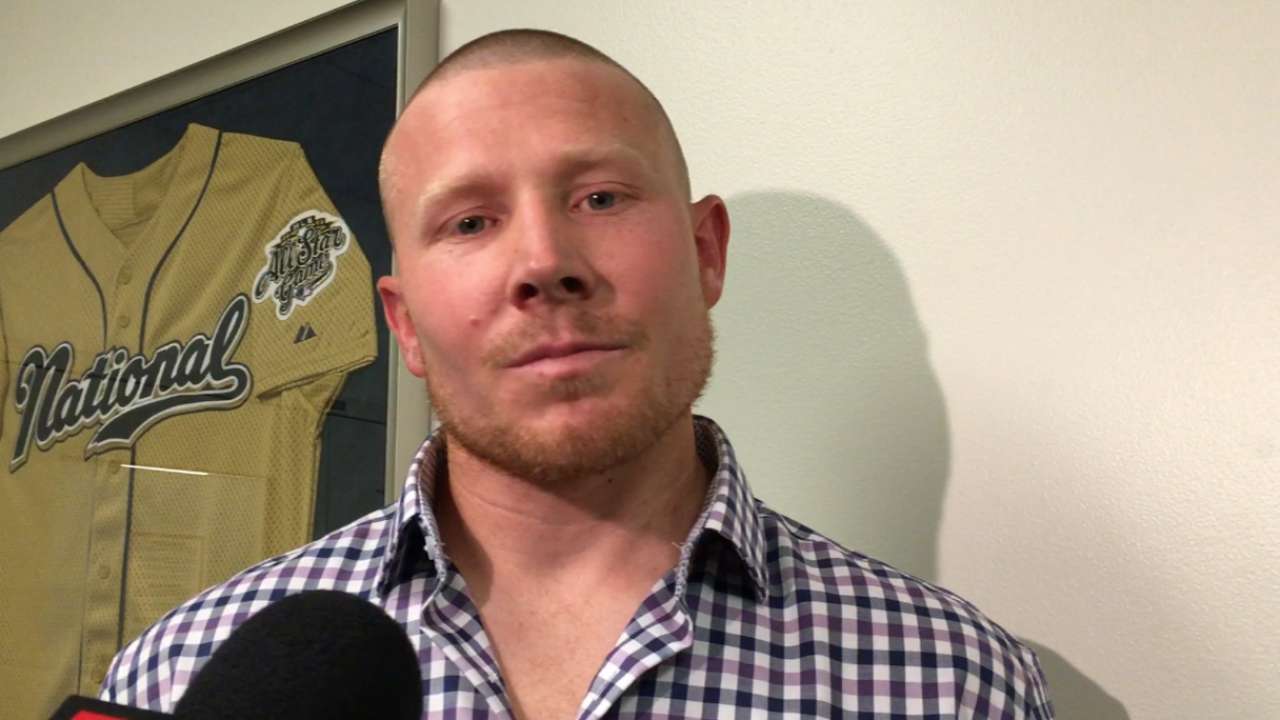 Traded for the fourth time in his career, Melancon was more familiar than anyone with the business-driven nature of the trade. He was so unconcerned with the impending non-waiver Trade Deadline, in fact, that he was taking a nap and missed three calls from Huntington on Saturday.
"I'm just proud I was part of the organization. I'm proud of all the effort everyone's put in," Melancon said. "Not only the organization, but myself and the care they've given my family. In that sense, I've been blessed."
Melancon called his time in Pittsburgh "a blast" and said it was "an honor to be a Pirate." A diligent learner, tireless worker and popular teammate, Melancon posted a 1.80 ERA while logging 130 saves in a Pirates uniform -- the fifth-most in franchise history.
"His attention to detail has been as good as any player I've ever had. He's a very cerebral guy. I've seen the growth," Hurdle said. "Love the guy. Love the family. Glad we had him. He helped us. I believe we helped him."
Hearn, now the Pirates' No. 28 prospect according to MLBPipeline.com, was 1-0 with a 2.79 ERA and 39 strikeouts in 10 games between the Rookie-level GCL Nationals and Class A Hagerstown. A fifth-round pick by the Nationals in 2015, the hard-throwing 21-year-old was initially selected by the Pirates in the 22nd round of the 2012 Draft.
Rivero, expected to be Pittsburgh's primary seventh-inning reliever after joining the team Sunday, comes with plenty of long-term upside. The 25-year-old Venezuelan lefty posted a 2.79 ERA for the Nationals last season.
His ERA has jumped to 4.53 this season, but his underlying numbers are still strong. His Fielding Independent Pitching mark is 3.26, and his fastball can touch 100 mph while setting up a devastating changeup.
"You like what you see, and we've seen him well," Hurdle said. "It's a big frame, projectable frame guy who can pitch, who can throw hard and who's gotten better every year."
Adam Berry has covered the Pirates for MLB.com since 2015. Follow him on Twitter at @adamdberry. This story was not subject to the approval of Major League Baseball or its clubs.