Murphy out of Nats lineup as precaution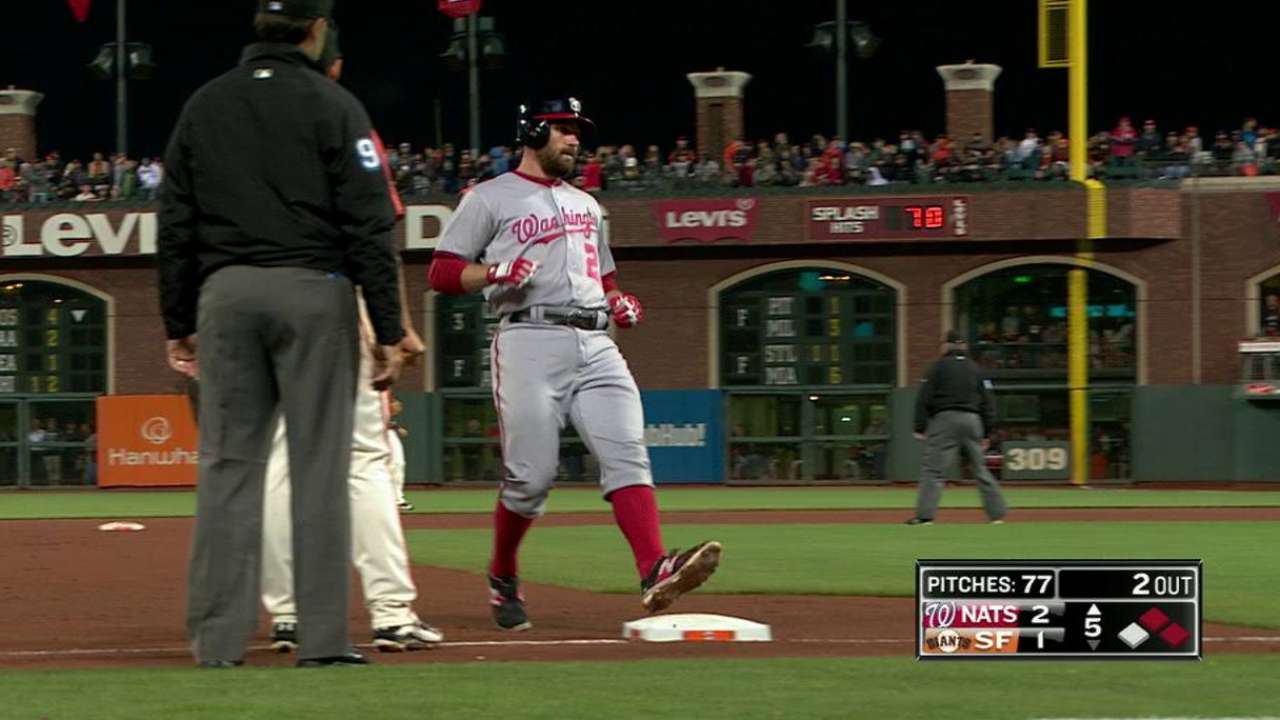 SAN FRANCISCO -- Nationals manager Dusty Baker said the team is being cautious with second baseman Daniel Murphy, and that is why he was out of the team's starting lineup for Saturday afternoon's game against the Giants.
Murphy left in the sixth inning of Friday night's game after feeling some tightness in his left leg, although Baker believed Murphy would be available to pinch-hit Saturday in a situation where he did not have to run.
Murphy is dealing with the issue in the same left leg where he battled a sore hamstring that sidelined him for three consecutive games earlier this month. Baker did not say whether it was Murphy's hamstring again and indicated it was elsewhere in his leg.
"You know how things kind of move around sometime," Baker said.
Washington has reason to be extra careful with Murphy because the team can ill afford to lose him for any extended period of time. He has been the Nationals' best and most productive hitter all season, entering Saturday hitting .351/.390/.622 and a career-high 20 home runs.
Jamal Collier covers the Nationals for MLB.com. Follow him on Twitter at @jamalcollier. This story was not subject to the approval of Major League Baseball or its clubs.