Murphy exits early as precaution vs. Giants
Nationals 2B pulled after legs tighten on chilly night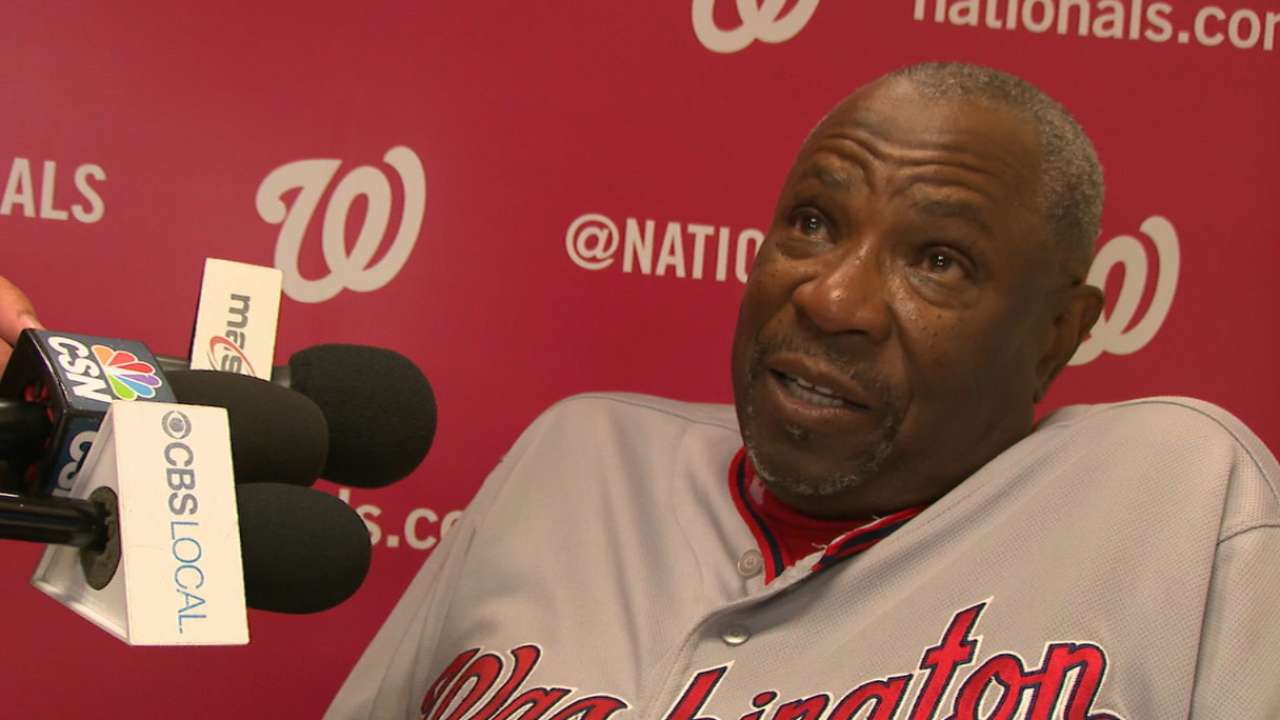 SAN FRANCISCO -- Daniel Murphy was pulled in the fifth inning of Friday night's 4-1 win over the Giants after his legs tighten up on a chilly night in San Francisco.
Murphy also felt his legs tighten the previous night, so manager Dusty Baker wanted to exercise caution and take him out of the game.
In the fifth inning, Murphy had just missed a home run, driving a pitch from right-hander Jeff Smardzija 406 feet and off the wall in right-center field. As Murphy rounded second base, he slowed up heading for third, reaching in plenty of time with a standup triple.
He played defense during the next half inning, but when the Nationals went back on the field in the sixth, Murphy had been replaced at second base in favor of Trea Turner.
"We took him out for precaution because we certainly can't take any chance losing Murph," Baker said.
Murphy has been the Nationals' biggest offensive threat this season, and entered Friday night's game as the Major League leader in batting average and is hitting .351/.391/.619 with a career-high 20 home runs in 97 games.
Jamal Collier covers the Nationals for MLB.com. Follow him on Twitter at @jamalcollier. This story was not subject to the approval of Major League Baseball or its clubs.