Rumors follow pitchers to mound on MLB.TV
Hellickson, Teheran among today's starters who could be moved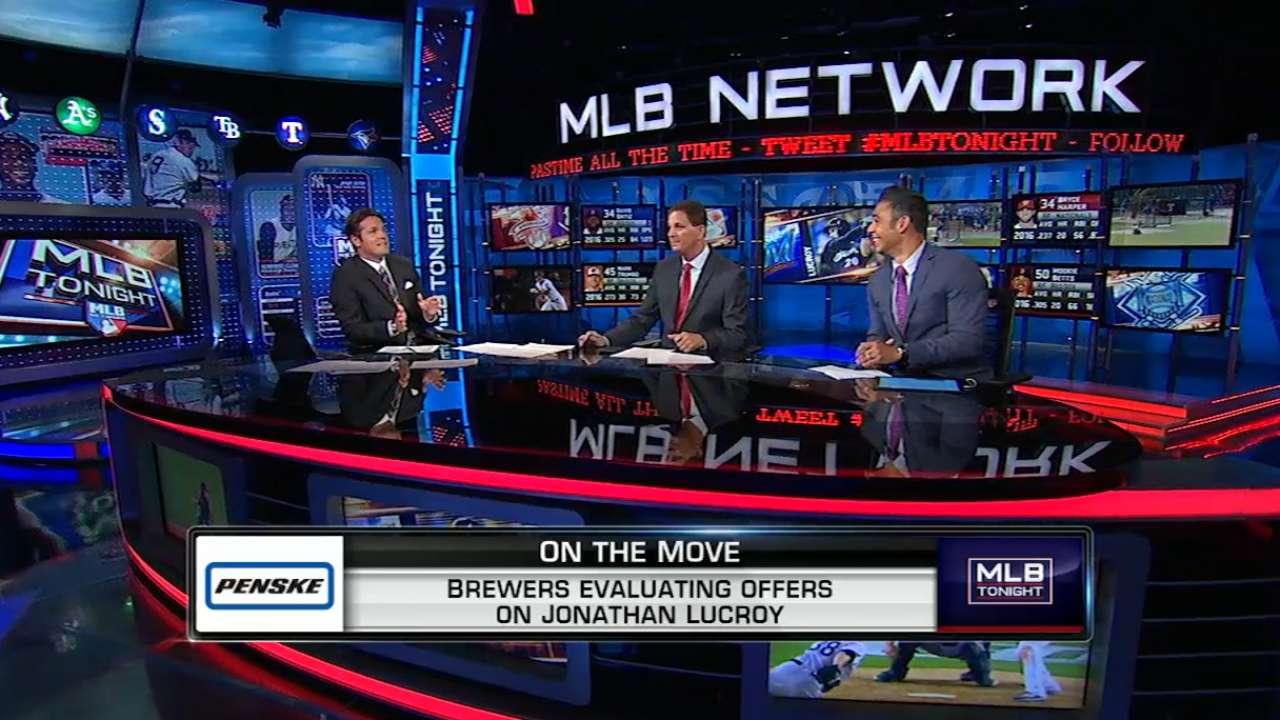 It's the final weekend before Monday's non-waiver Trade Deadline, and there's a number of starting pitchers scheduled to take the mound today who have been cropping up in Major League Baseball's rumor mill.
Could this be the final start in pinstripes for the Yankees' Nathan Eovaldi, or for Ian Kennedy of the Royals and Hector Santiago of the Angels? There should be a lot of scouts in the stands in Atlanta, where Jeremy Hellickson and Julio Teheran will duel in a matchup of two of the top arms on the trade block.
And the best place to watch all the drama unfold is on MLB.TV.
MLB.TV Premium has returned with the same features as last year, and is only $79.99 for the rest of the season. This package has the best value and provides access to more than 400 devices and a free subscription to the MLB.com At Bat Premium app (a $19.99 value). It offers the best picture quality ever -- a new 60 frames per second -- for supported devices. Monthly signups for MLB.TV Premium are now underway as well for $24.99.
The new MLB.TV Single Team package is also available as a $59.99 yearly subscription. You can watch a single team's live out-of-market games in full HD.
Here's what to watch for today in the Majors (all times ET):
Hellickson, Teheran on the move?: PHI@ATL, 7:10 p.m.
In a trade market relatively thin on starting pitching, Hellickson and Teheran are two of the top pitchers who could be moved before the Deadline. It wouldn't be a huge surprise if these are the final starts for their teams.
Hellickson remains the Phillies' most likely player to be dealt before the Deadline, and his value has spiked in recent weeks. He's allowed one earned run in 14 innings over his last two starts and owns a 2.20 ERA over his last seven outings. Hellickson is 7-7 with a 3.65 ERA in 21 starts overall and is a free agent after the season.
Hellickson's past few starts have been heavily scouted and contenders always need pitching. Reports earlier this week indicated the Phillies have been looking for an organization's top-five prospect in return for Hellickson.
Meanwhile, Teheran will be looking to prove he's healthy after upper back tightness forced him to leave his most recent start. The Braves are likely to command an overwhelming offer to move Teheran, who is 3-8 with a 2.71 ERA this year and is signed through 2019.
Stat that matters: Teheran hasn't allowed a run in four of his past six starts, and has limited opponents to a .219 batting average in that span.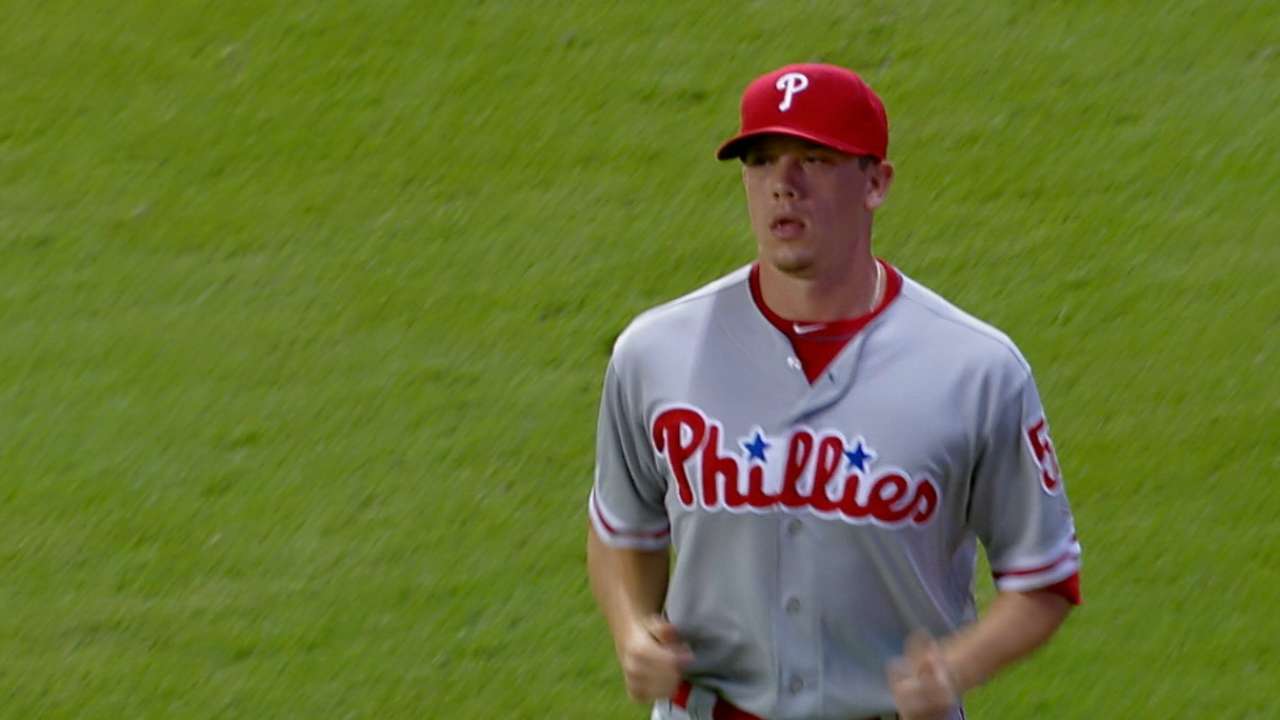 Yankees buying or selling?: NYY@TB, 6:10 p.m.
The Yankees could be buyers or sellers and this three-game series against the Rays might go a long way in determing that choice. New York has lost two in a row and is 52-50, still within striking distance for an American League Wild Card berth.
Eovaldi has been followed by rumors for some time, with the Pirates and Rangers among the clubs linked to him. Eovaldi is 9-6 with a 4.80 ERA this year and the earliest he can become a free agent is after next season. He's won his last two starts, allowing three runs in a combined 12 innings.
Drew Smyly starts for the Rays, who have been rumored to be in trade talks with a number of clubs involving starters Jake Odorizzi, Matt Moore and Chris Archer. Smyly is 0-7 over his last 11 starts, though he allowed just one run in six innings in his last outing.
Stat that matters: Eovaldi is 1-2 with a 3.86 ERA in three career starts against the Rays.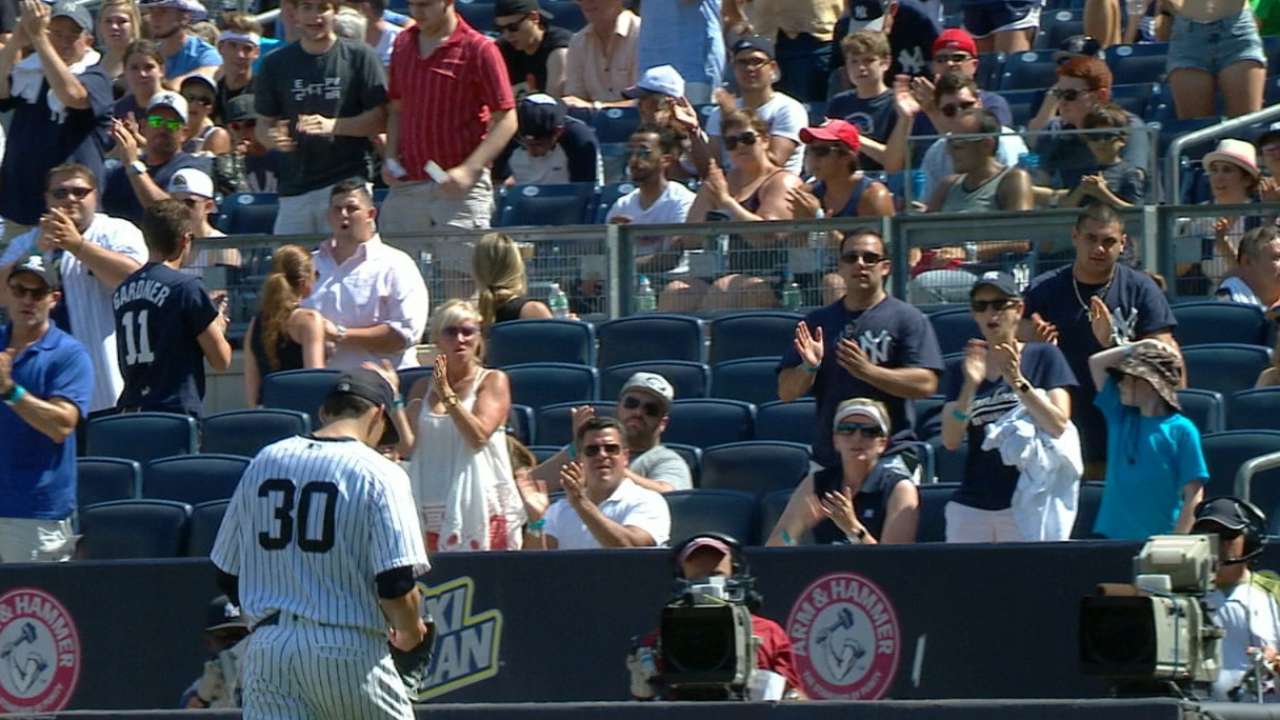 Kennedy used to rumors: KC@TEX, 8:05 p.m.
The Royals are rumored to be trying to package Kennedy and closer Wade Davis in a deal with the Dodgers, but Kennedy is not letting the trade speculation get to his head. In fact, he's almost used to it at this point in his career.
"I was traded in 2013, almost traded in 2014, almost traded in 2015," Kennedy said. "Almost traded every offseason. For me, it's kind of nothing. It is part of the business, now especially because I think there are so many prospects that are really good that teams want."
Kennedy is 6-9 with a 4.41 ERA in 20 starts for the Royals this season, his first with the club. He could be owed close to $64 million through the remainder of a five-year contract.
Left-hander Martin Perez starts for the first-place Rangers, who became the first AL team to reach 60 wins on Friday.
Stat that matters: Kennedy has recorded 43 strikeouts in 32 2/3 innings (11.85 K/9) over his last six starts since June 26, the fourth-best strikeout rate in MLB during that time.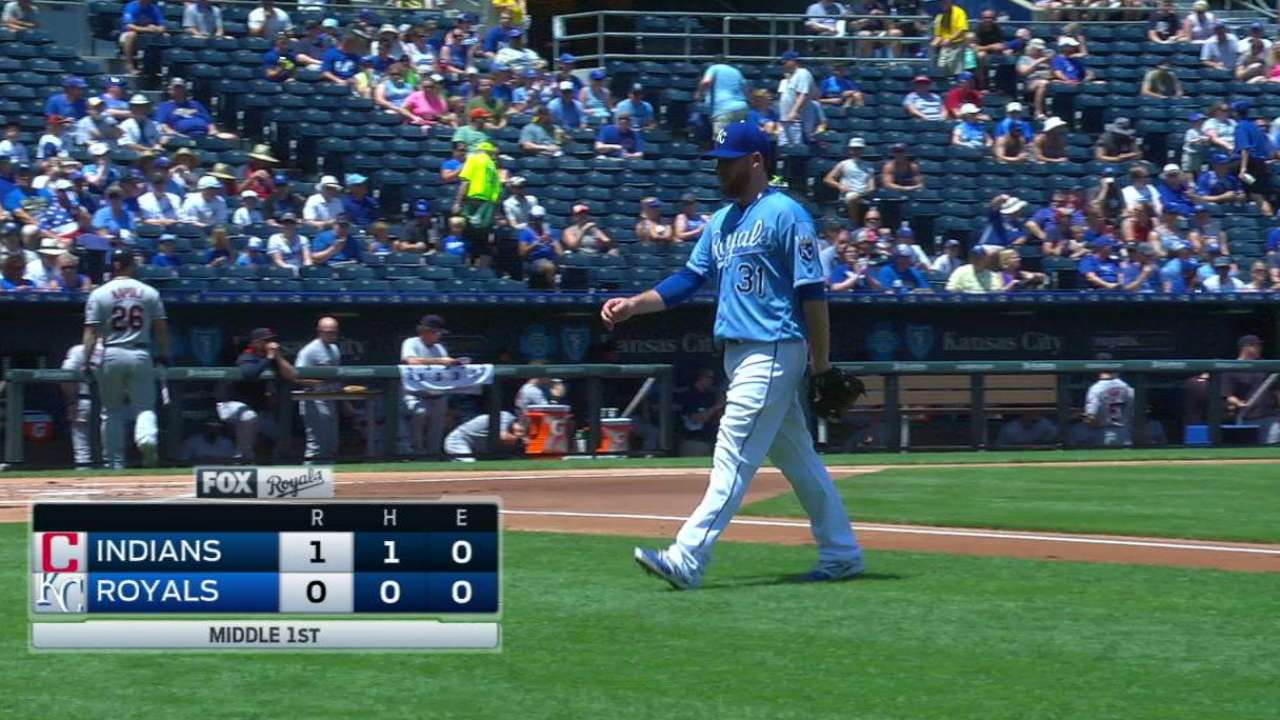 Angels listening on Santiago: BOS@LAA, 9:05 p.m.
The Angels are said to be listening to offers for Santiago, though it's not clear what level of interest the left-hander is drawing. The Orioles, Pirates and Mets are among the teams that have been linked to Santiago. The Marlins were said to be interested, though Miami acquired Andrew Cashner from the Padres on Friday.
Santiago is 9-4 with a 4.28 ERA in 22 starts this season. He's earning $5 million this year and the earliest he can become a free agent after next season.
Drew Pomeranz makes his third start for the Red Sox, who got him from the Padres in a trade just after the All-Star break. The southpaw has struggled with his new club, allowing seven earned runs and walking four in nine innings.
Stat that matters: Santiago is 5-0 with a 1.48 ERA over five starts in July.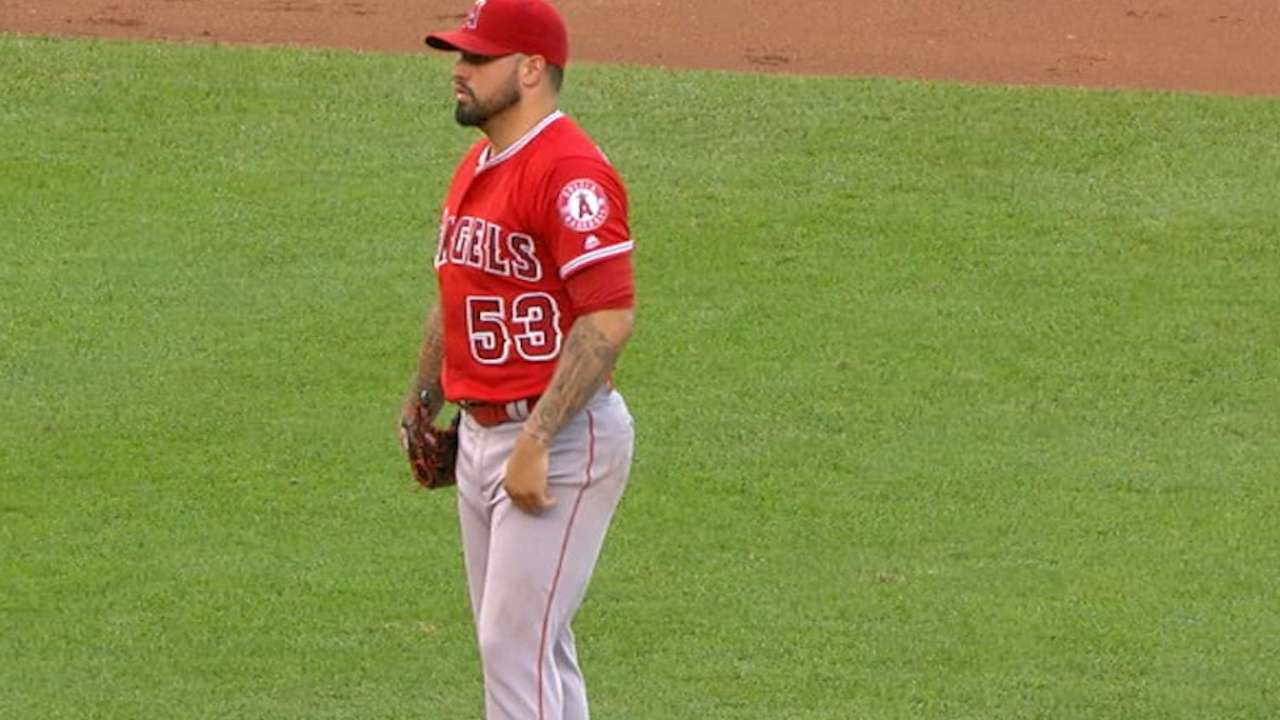 MLB.TV Premium subscribers get the Mosaic View -- split screen or quad, available on PC or Mac only. That always comes in handy, especially when scoreboard-watching looms. MLB.TV Premium and MLB.TV Single Team subscribers both enjoy HD and both will get real-time highlights and player stats automatically loaded moments after they occur (only for the game you are watching with MLB.TV Single Team, and for all games with MLB.TV Premium).
Austin Laymance is a reporter for MLB.com. This story was not subject to the approval of Major League Baseball or its clubs.