Farrell won't use defensive replacement for Hanley
ANAHEIM -- Hanley Ramirez has been involved in two miscues that ended walk-off losses for the Red Sox, including Thursday's overthrow of home. But manager John Farrell, pointing to Ramirez's overall body of work at first base, doesn't plan on subbing him on defense in the late innings.
"At this point, no," Farrell said. "Early on, it was a thought. But I think as he's got games under his belt, that looked like it was less needed, or less likely to be needed. That hasn't changed. We just want him to go out and play with confidence."
• Hanley on 9th-inning error: 'That can't happen'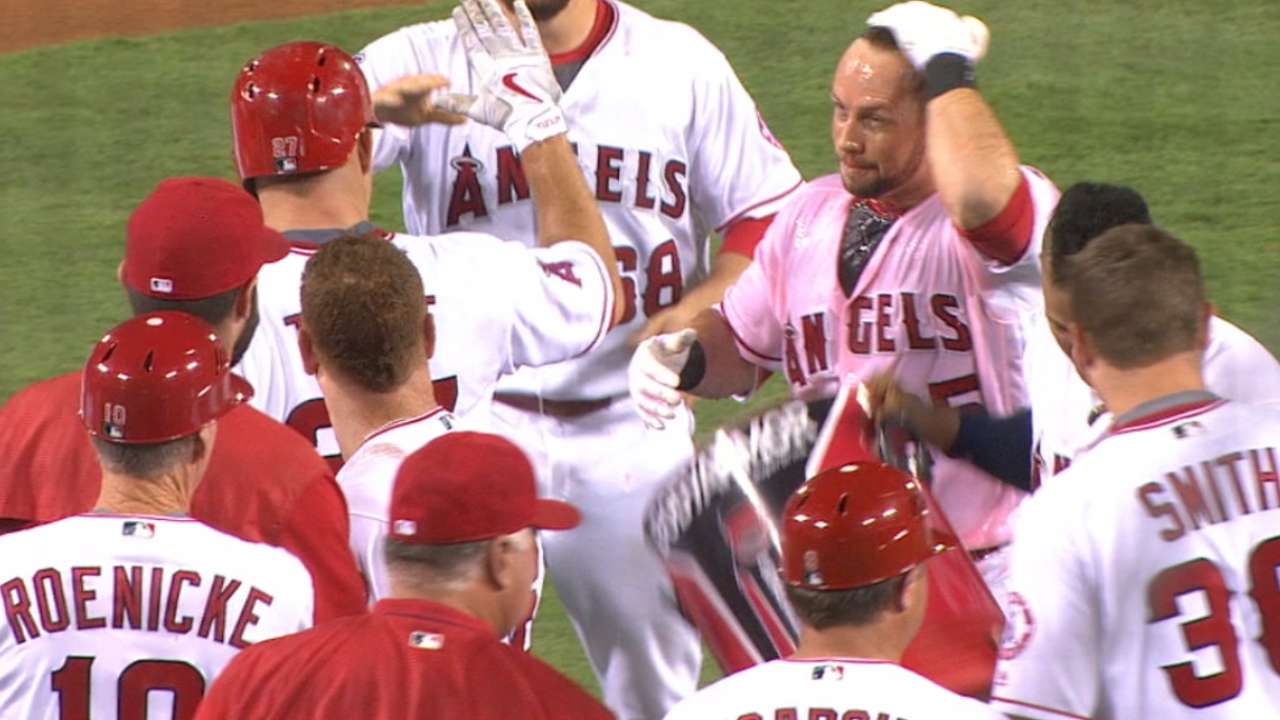 Ramirez's transition to first this season has gone far better than his move to left field in 2015, when he looked lost from the start and never recovered.
The veteran has made four errors in 658 chances at first base, while also making some fine plays that have helped the Red Sox win games.
"The only thing coming out of camp we didn't know, only because a game situation didn't arise as much, were the cutoffs and relays and maybe the throw back in behind potential runners," said Farrell. "But in terms of the other basics -- bunt plays, fielding position, making throws -- we felt like that was going to be in good order. Last night stands out because of the timing of the play. I think, overall, he's done a very good job at first base."
Ian Browne has covered the Red Sox for MLB.com since 2002. Follow him on Twitter @IanMBrowne and Facebook. This story was not subject to the approval of Major League Baseball or its clubs.