Lincecum walks six as struggles continue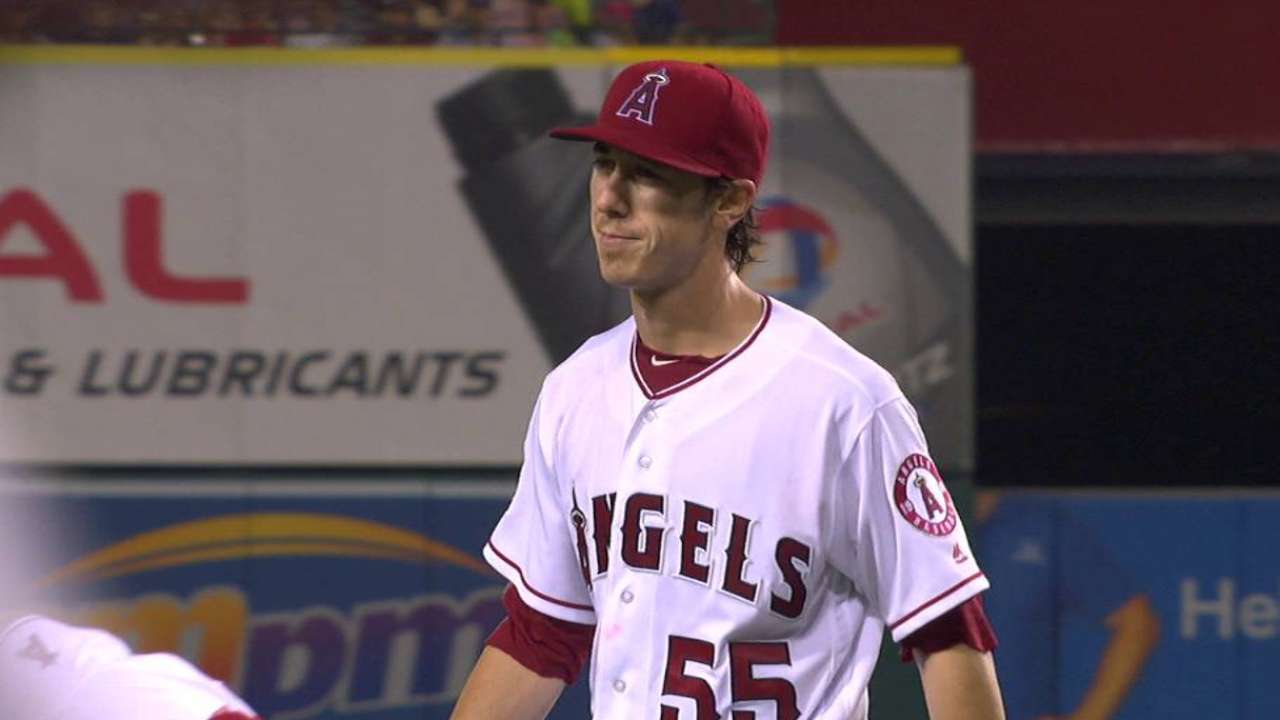 ANAHEIM -- Angels right-hander Tim Lincecum's first eight pitches on Friday night were out of the strike zone, with none of them even coming close.
Few other pitches found their desired target for the two-time National League Cy Young Award winner throughout the course of the game, as his command once again evaded him in a 6-2 loss to the Boston Red Sox.
Lincecum walked six batters -- his most since May 23, 2014 -- minimizing the damage from the constant pressure of baserunners until the dam finally broke with his third pitch of the sixth inning, when Red Sox center fielder Jackie Bradley Jr. golfed a low curveball into the right-field stands and ended his night.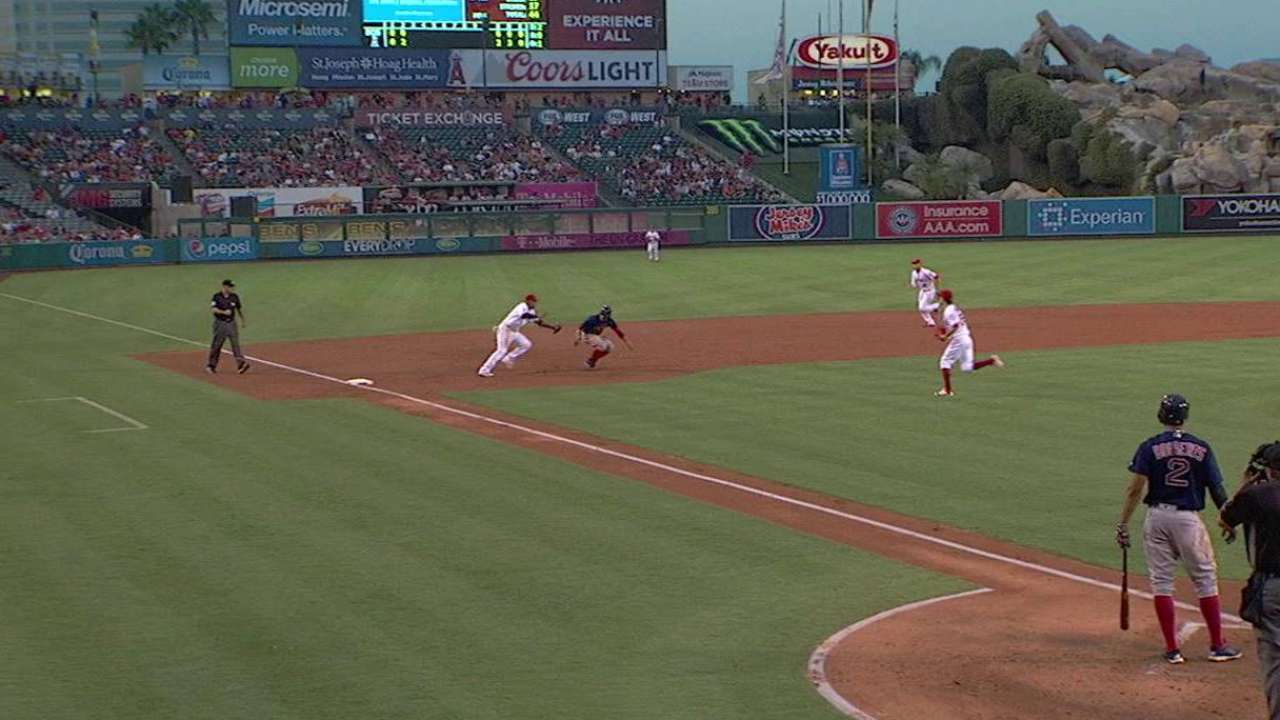 Lincecum allowed one run in six innings in his debut in Oakland on June 18, but has failed to complete the sixth inning in his seven starts since. Friday night was no different, as his line of five-plus innings and four runs allowed actually lowered his season ERA from 8.70 to 8.49. Of his 90 pitches, more than half were balls. During one stretch, he retired four consecutive right-handed hitters -- something he has done just one other time in his comeback from offseason left hip surgery.
The hip still bothers him, he admitted, though not with a feeling of pain that occupied his last years with the Giants. It's about consistency in his unique delivery, something he said varies depending on what he feels his body can do. One pitch, everything flies open. On another, he remains too closed.
"With the leg, every day it's something different," Lincecum said. "It's not pain or anything, but driving off that mound and range and feeling like I can get over that front leg. Sometimes it's there, sometimes it's not.
"I just keep battling myself out there. If I start battling the hitters, I'll do a better job."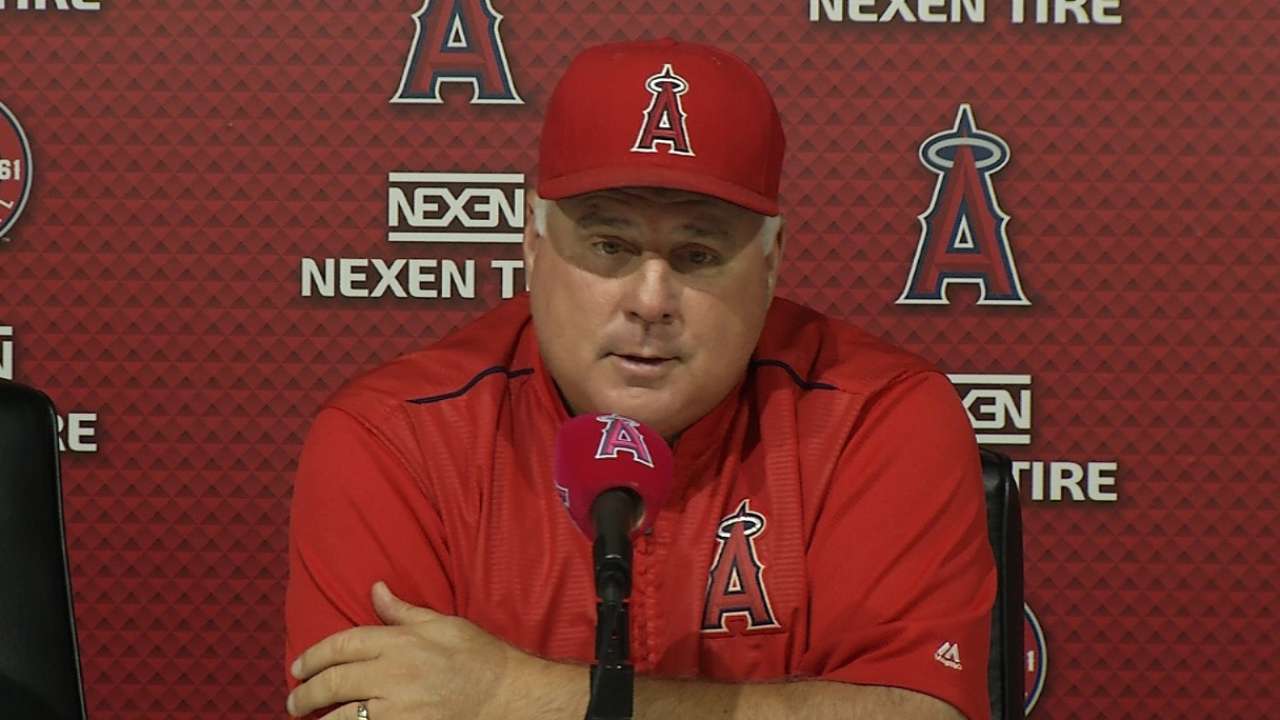 Angels manager Mike Scioscia said he's still not ready to give up on the veteran right-hander. He said the man who was once dubbed "The Freak" will keep his spot in the rotation, for now. Lincecum showed flashes of the ability to get big league hitters out, notably with 1-2-3 innings in the second and fifth. Scioscia hopes to play into that and see what he could possibly have going forward.
"[Tim] knows the challenge," Scioscia said. "He knows how far he has to go to get there. Hopefully we'll see some steps forward."
The Angels have three healthy starting pitchers with Major League experience under contract for next year -- Matt Shoemaker, Hector Santiago and Tyler Skaggs. As a result, they need to see what they have with who they've got, which includes Lincecum as well as Jhoulys Chacin, who worked four innings of two-run ball in relief on Friday.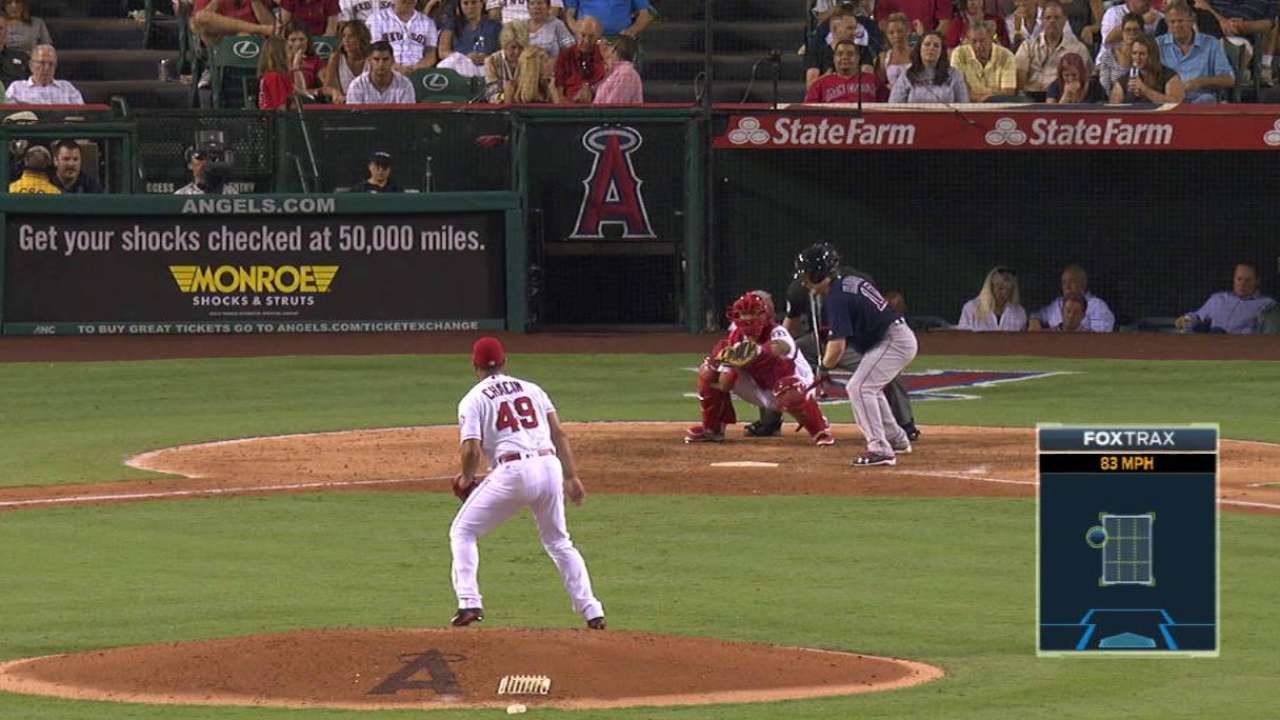 Since being removed from the rotation, Chacin has worked 14 2/3 innings and given up four runs, good for a 2.45 ERA. He said he feels like himself again, the same pitcher who, at his peak this season, tossed a complete game over the Tigers on May 30.
"I feel really good right now," Chacin said. "I've made my adjustments again, and if I get a chance to start a game again, I'll be ready. I'll just go with what they want me to do…Everything is back to where it used to be."
Fabian Ardaya is a reporter for MLB.com based in Anaheim. This story was not subject to the approval of Major League Baseball or its clubs.