Dodgers out-rally D-backs, cut NL West lead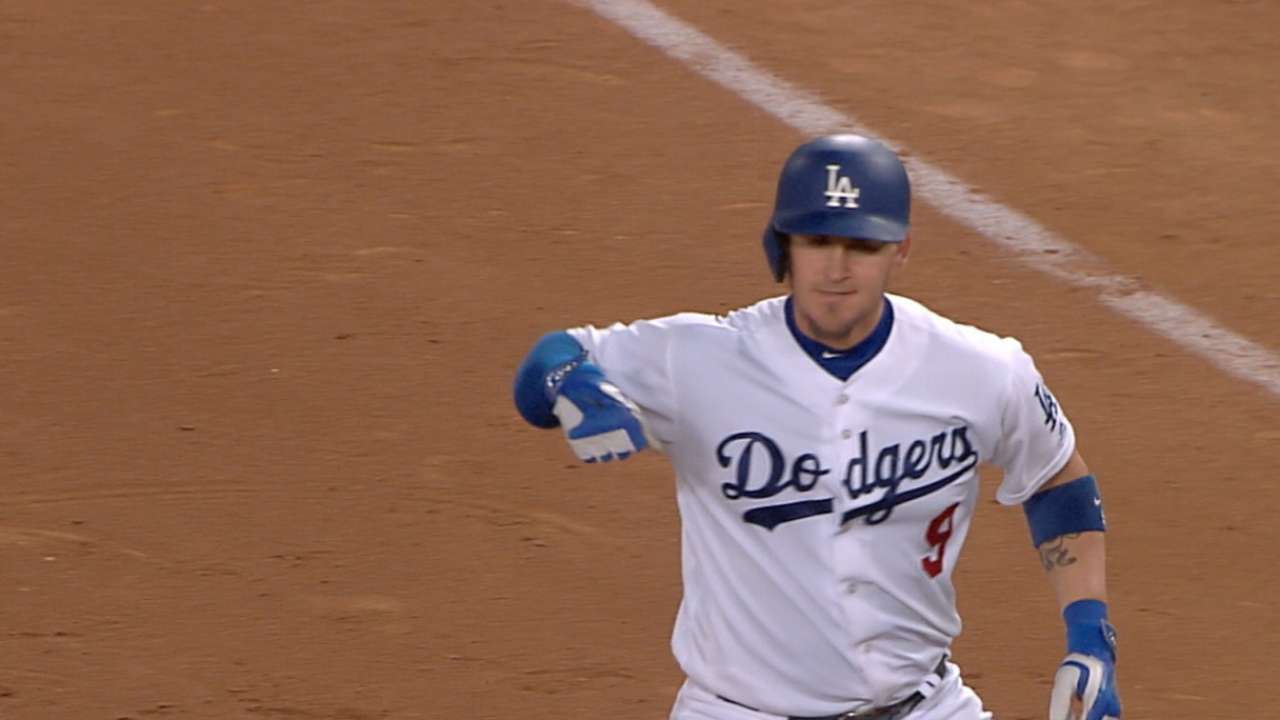 LOS ANGELES -- The D-backs punched and the Dodgers punched right back in a seventh inning that saw 12 runs scored and left Los Angeles with an 8-7 lead on its way to a 9-7 win Friday night.
The Dodgers entered the one-hour, 13-minute inning with Kenta Maeda cruising, having allowed just two hits and no runs. Hits from Paul Goldschmidt and Welington Castillo prompted the hook from Dodgers manager Dave Roberts, but that didn't stop the bleeding. The D-backs plated seven runs against five Dodgers' pitchers, topping out with an RBI double from Goldschmidt.
Arizona's 7-3 lead didn't last long. Five straight Dodgers reached base to lead off the bottom of the frame, including home runs from Joc Pederson and Chase Utley. With the game tied at seven and Corey Seager at third, Yasmani Grandal beat the shift with a single to give the Dodgers a lead and end the scoring for an inning that required the use of eight pitchers, four of whom could not record an out.
"Every win's a big one, but that's probably the best of the year," Roberts said. "It just wasn't [the bullpen's] night. That's going to happen, but for our offense to respond like that, give up seven runs and score five runs and never quit, earlier in the year that probably wouldn't happen."
The drama came after strong showings from both Maeda and Arizona starter Zack Godley. While his start ended abruptly, Maeda reached the seventh inning for the second time this month, a key for a Dodgers team in need of long starts. Godley delivered his first quality start since June 11 with six innings of three-run ball.
"It was unfortunate," D-backs manager Chip Hale said of the seventh-inning meltdown. "I'm frustrated. I know the guys are frustrated. All we can do is keep plugging away."
With the win and the Giants' 4-1 loss to the Nationals in San Francisco, the Dodgers are now just one game back in the NL West. They have made up 5 1/2 games on San Francisco since the All-Star break.
MOMENTS THAT MATTERED
Pederson's power: Pederson got his first extra-base hit since his return from the DL last week with an RBI double in the second inning. Entering the game, all six of his post-return hits had been singles. Before the DL stint, 29 of his 54 hits had gone for extra bases. Pederson wasn't done though, as his two-run homer in the seventh cut the D-backs' lead to two.
"We came back and put an eight-spot on them. [Andrew Toles] had a great game, he got on base and I hit him in," Pederson said. "I was just looking for a pitch to drive, he left one over the plate and I was able to stay through it." More >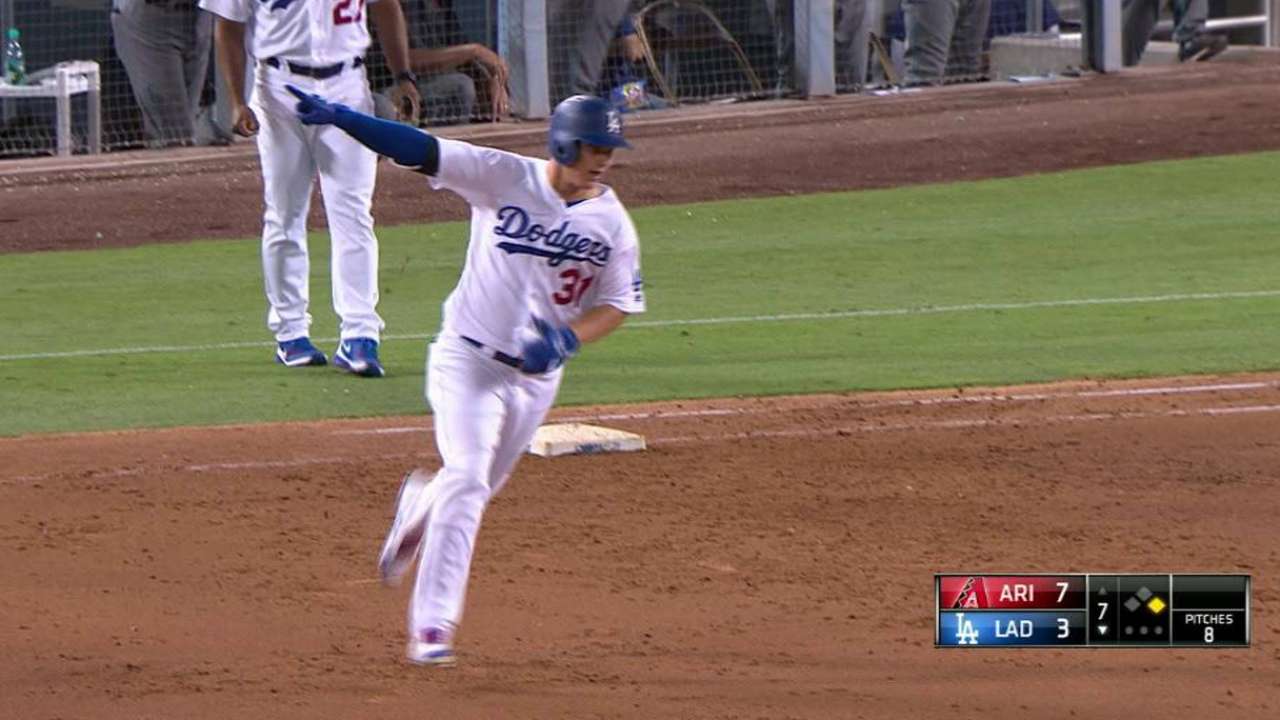 Bullpen struggles: After Thursday afternoon's loss to the Brewers, Hale said his bullpen had to find a way to stop the bleeding when called upon. They certainly didn't do that Friday as three relievers combined to allow five runs in the seventh.
"We're going to come out tomorrow and fight," said reliever Zac Curtis, who allowed a pair of runs in the seventh. "Guys in the bullpen are going to be throwing it. Everyone is here for a reason. This is a real good team. I know it's hard right now because it's a tough loss after coming out and scoring like that, but being able to get past it is the big thing." More >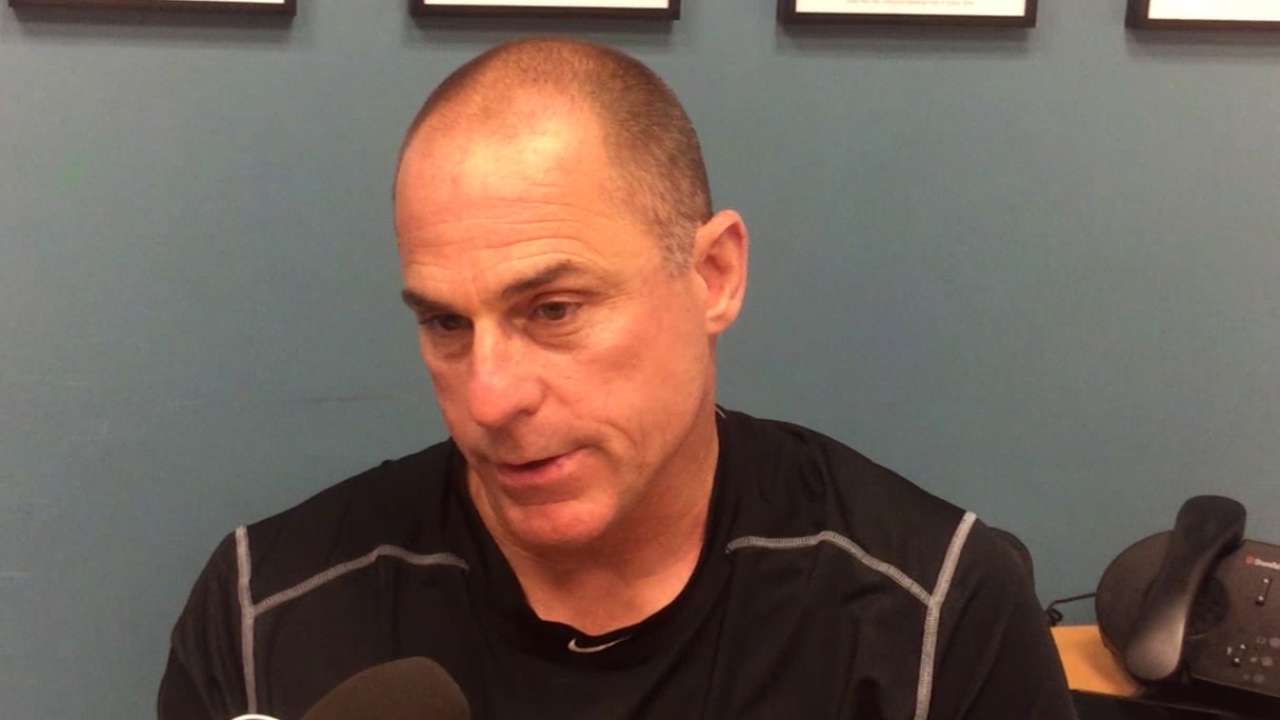 Another first for Toles: The Dodgers got an extra run in the fourth inning when Toles took advantage of a pair of Godley wild pitches to get his first career RBI. After Howie Kendrick drew a leadoff walk, the veteran reached third when two pitches to Grandal found the backstop. Toles then ripped a hard grounder down the first-base line to give the Dodgers a 3-0 lead.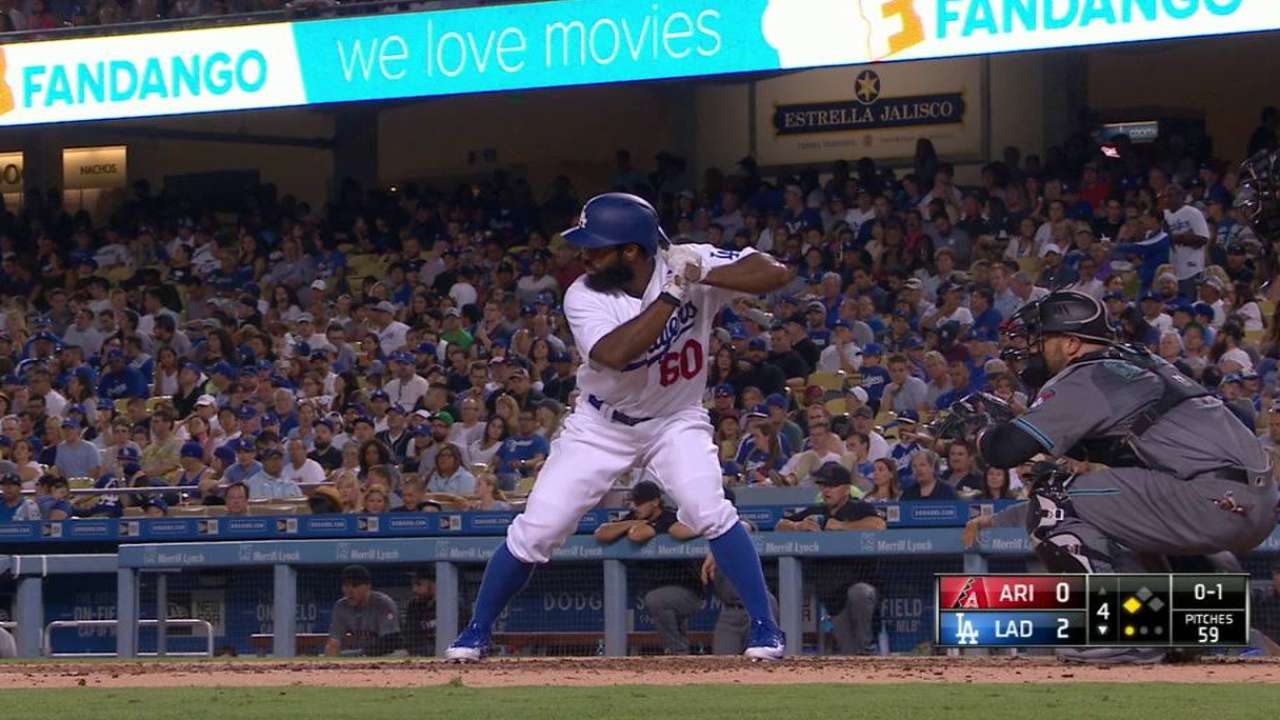 In a pinch: The D-backs had hoped to leave Godley in for the bottom of the seventh, but when his turn in the batting order came around with the bases loaded in the top half of the inning Hale had to pinch-hit for him. Pinch-hitter Rickie Weeks Jr. drew a walk to force home a run and the D-backs scored four more after that in the inning.
"He was probably pitching the best in the sixth inning," Hale said of Godley. "We were ready to let him go back out, but of course we had to hit for him."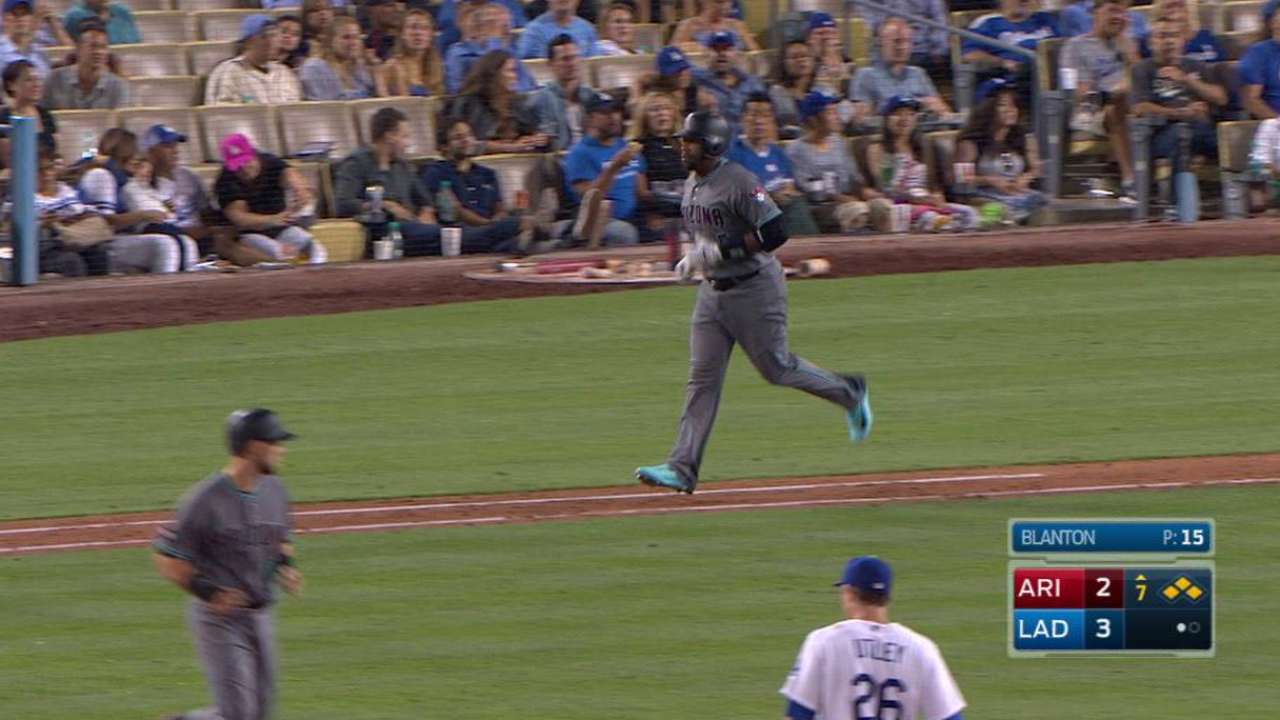 WHAT'S NEXT
D-backs: Braden Shipley will make his second big league start Saturday night at 6:10 p.m. MST, when the D-backs take on the Dodgers in the second game of a three-game set at Dodger Stadium. Shipley took the loss in his Major League debut last Monday in Milwaukee.
Dodgers: Scott Kazmir hasn't taken a loss since May 9, but that could partially be a product of his inability to go deep into games this season. Nevertheless, he'll take that unbeaten streak into Saturday's tilt with first pitch scheduled for 6:10 p.m. PT.
Watch every out-of-market regular-season game live on MLB.TV.
Jack Baer is a reporter for MLB.com based in Los Angeles.

Steve Gilbert has covered the D-backs for MLB.com since 2001. Follow him on Twitter @SteveGilbertMLB.

This story was not subject to the approval of Major League Baseball or its clubs.