Richards isn't expected to return this season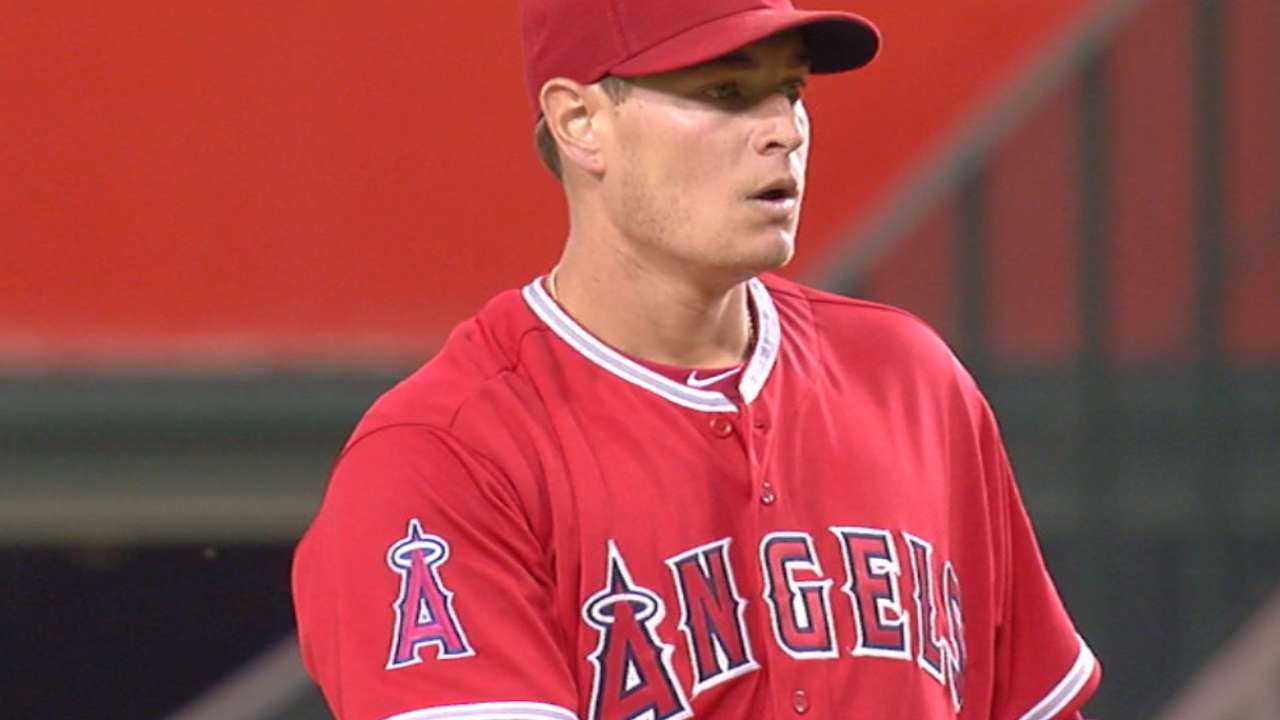 ANAHEIM -- When Angels right-hander Garrett Richards first heard he had torn the ulnar collateral ligament in his right elbow in early May, it seemed like a strong possibility he would miss the rest of the 2016 season.
Now, Angels manager Mike Scioscia sees it as a near certainty, saying on Friday that he does not see a scenario in which Richards pitches in the Major Leagues again this season.
Richards elected to put off Tommy John surgery, which would have likely knocked him out for both the rest of 2016 and the entirety of the '17 season, instead opting for a stem-cell injection aimed at promoting healing in the ligament. Richards is slated to be re-evaluated on Wednesday, and if he is symptom-free he would be able to begin throwing.
The problem lies with time, as he would have to work on regaining strength in his arm through a minimum six-week throwing program that would likely carry him through the rest of the season.
Scioscia said Thursday that while injury expectations can always be broken, he doesn't see enough time left for Richards to make a proper return this season.
"I think it would be such a longshot that, when a guy is cleared to start throwing, we're going to be running up against a calendar," he said. "That clock is ticking, the calendar is turning and we're absolutely not going to rush Garrett into anything. If it happens, it happens, but the first course of action is to make sure Garrett is healthy."
Scioscia said the ideal plan, if all goes well with Wednesday's evaluation, would be to begin the throwing program with Richards in the winter and give him all of Spring Training to prepare and be part of the team's plans in 2017.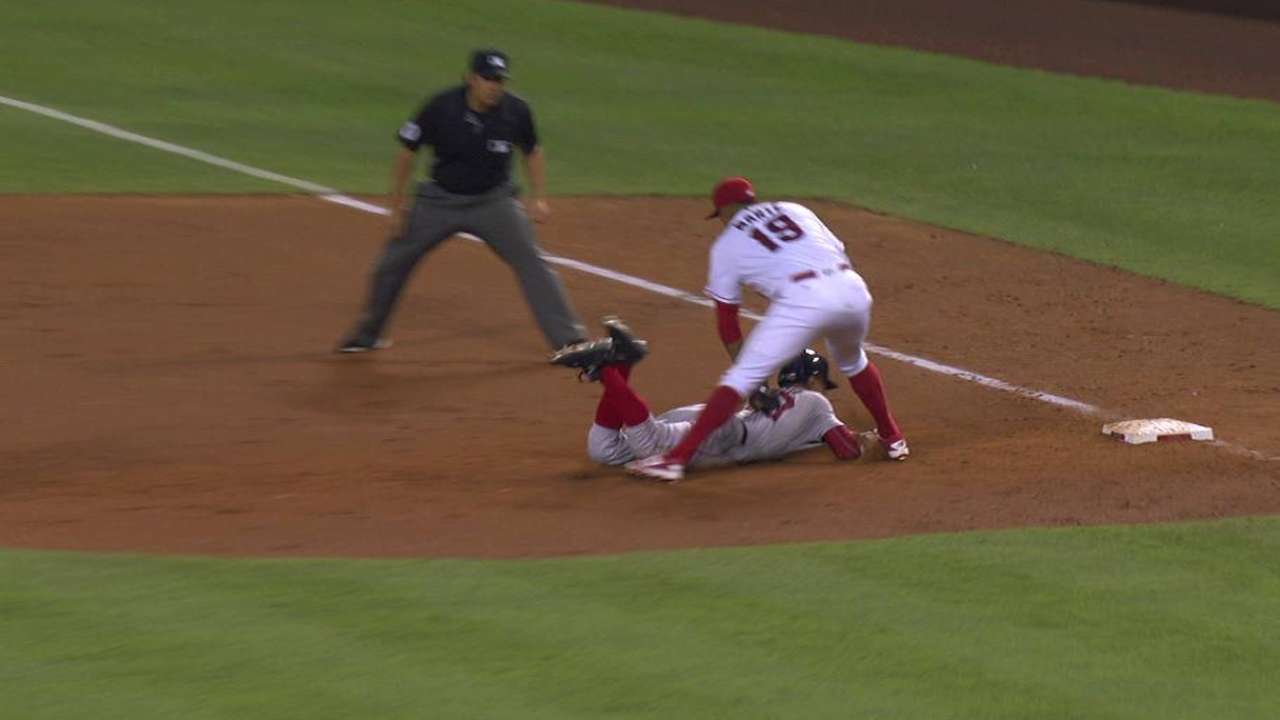 Smith regaining feel
Angels reliever Joe Smith remains one of the team's top trade targets entering Monday's Non-Waiver Trade Deadline, slowly regaining some of his form after admittedly rushing back from a left hamstring strain earlier this month.
Smith, who credited bullpen coach Scott Radinsky with helping him rediscover his delivery, has been rolling of late. He worked a scoreless eighth inning Thursday against Boston, his seventh consecutive scoreless appearance to lower his season ERA to 3.96. Scioscia called Smith's stuff Thursday "the best he's seen" from the reliever since his return.
"It took longer than I wanted, but I feel good with where I'm at right now," Smith said. "I feel healthy. Now it's all about competing, getting outs and helping the team win, wherever I pitch. It doesn't matter."
Worth noting
• Class A Advanced Inland Empire shortstop David Fletcher, ranked by MLB Pipeline as the Angels' No. 9 prospect, has been on a tear of late. His first-inning double on Thursday extended his hitting streak to 21 games. The 22-year-old is hitting .274 through 61 games this season.
• Hard-throwing relief prospect Jose Valdez has excelled since being acquired from Detroit for cash on June 7, posting a 0.79 ERA in 19 appearances for Triple-A Salt Lake. He could find his way to the Majors soon, where he's posted a 4.00 ERA in seven career appearances.
• Angels catcher Geovany Soto (right knee surgery) isn't expected to be ready when he's eligible to come off the 15-day DL on Sunday. Scioscia said Soto will squat on Saturday, and the team will decide how he looks from there.
• Angels infielder Cliff Pennington is on track to come off the 15-day DL on Sunday. He's been out with a left hamstring strain since June 1.
Fabian Ardaya is a reporter for MLB.com based in Anaheim. This story was not subject to the approval of Major League Baseball or its clubs.