Harper to appear on MLB Network's 'Play Ball'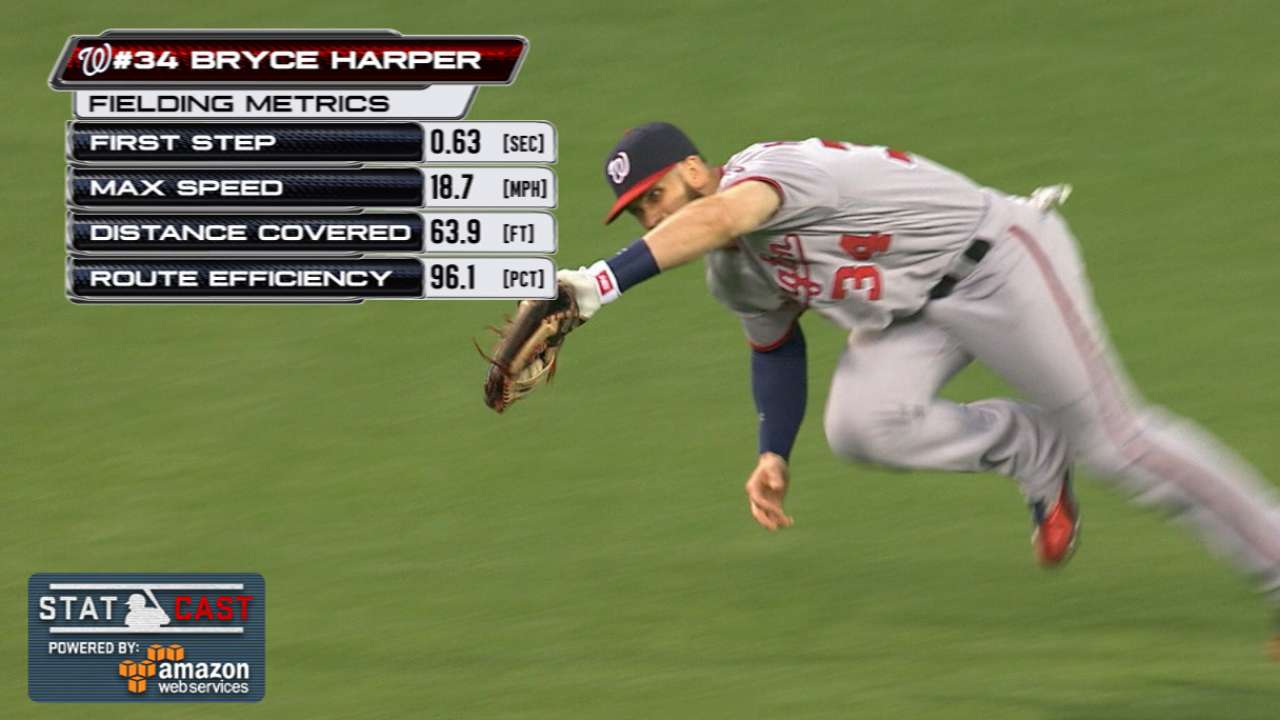 SAN FRANCISCO -- Bryce Harper will be featured on this week's edition of "Play Ball," a weekly children's show on MLB Network that features one-on-one baseball demonstrations and conversations with some of the biggest stars and personalities in baseball. The segment will air Saturday morning at 10 a.m. ET.
Harper filmed the segment last month at the Nationals Youth Baseball Academy in Washington, and it will highlight his interactions with the scholar athletes and include a special appearance by third baseman Anthony Rendon.
During the show, Harper also chats with MLB Network's Harold Reynolds on a variety of topics, including his thoughts on how some of the other biggest stars in baseball have made the game fun.
"I enjoyed what David Ortiz said this year. He said, 'I'm not trying to be your friend out there. I'm trying to do everything possible to beat you'," Harper tells Reynolds. "I think the biggest thing is just trying to enjoy the game, trying to grab the attention of kids and really taking the sport to the next level.
"I think having the young generation of baseball with Manny Machado or Matt Harvey or [Jacob] deGrom … All these guys are really taking the bull by the horns and playing the game the right way. It's a lot of fun to watch."
In the show's final segment called "Circle the Bases," Harper answers some rapid-fire questions including the best celebration with his teammates, what other position he would want to play and his best advice for kids.
"Play as many sports as you can and have fun doing it," Harper says to children. "Enjoy the moment of every single day and never take it for granted."
Jamal Collier covers the Nationals for MLB.com. Follow him on Twitter at @jamalcollier. This story was not subject to the approval of Major League Baseball or its clubs.