Davis, Kennedy dismissing Deadline rumors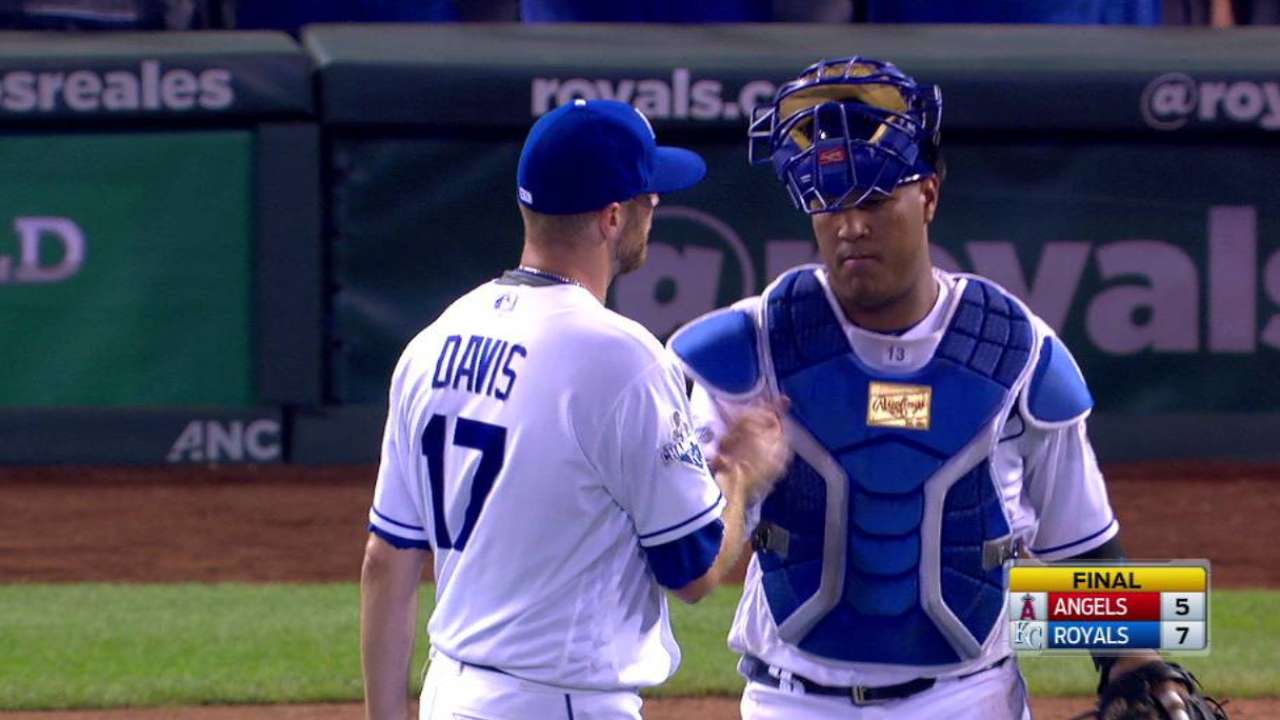 ARLINGTON -- The non-waiver Trade Deadline rumor mill was relatively quiet on Friday in terms of the Royals, though it's not like the players are paying much attention to any speculation.
The hot rumor on Thursday was that the Royals were trying to send pitchers Ian Kennedy, who could be owed close to $64 million through the rest of a five-year deal, and All-Star closer Wade Davis to the Dodgers.
Royals officials will not comment on such speculation.
When Kennedy was told about the rumor, he simply smiled in amusement.
"Man, I just got here," Kennedy said, laughing. "I didn't hear that one. I did see my face on TV once, but I didn't hear what they said."
Davis said he didn't hear about that particular rumor, either, but he has heard others he didn't bother to share.
"People talk about it, even the players do," Davis said. "But we play baseball for our teammates and for our families, and because we love baseball.
"I'm sure teams talk about players and trades all year long, but it just gets emphasized here over the next four days. It's just a lot of hype."
Kennedy said he almost has become immune to the rumors.
"I was traded in 2013, almost traded in 2014, almost traded in 2015," Kennedy said. "Almost traded every offseason. For me, it's kind of nothing. It is part of the business, now especially because I think there are so many prospects that are really good that teams want."
But Kennedy doesn't get the sense that Royals general manager Dayton Moore is ready to become a major seller before Monday's deadline at 3 p.m. CT.
"I don't think Dayton wants to break up the team," Kennedy said. "I just think someone like Wade, who is such a good closer, and because we have such a good group -- why would you want to destroy that for a couple of bad months?"
Kennedy also said he hasn't bothered to contact agent Scott Boras about the latest rumor.
"Not any more, I don't," Kennedy said. "Maybe early on I did. I mean, back then I didn't even know what the Trade Deadline was. But now you just kind of expect to hear rumors."
Jeffrey Flanagan has covered the Royals since 1991, and for MLB.com since 2015. Follow him on Twitter @FlannyMLB. This story was not subject to the approval of Major League Baseball or its clubs.