Morneau reflects on friendships in Minnesota
Former MVP with Twins singles in first at-bat back at Target Field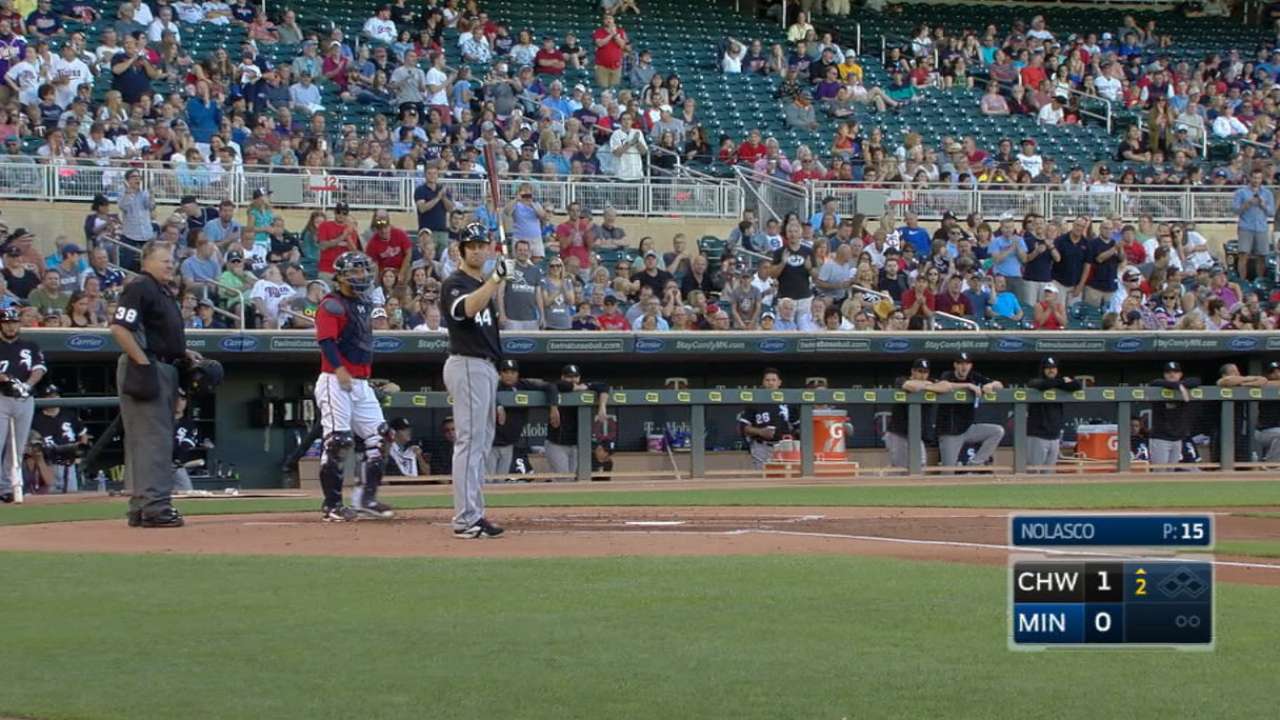 MINNEAPOLIS -- After playing 11 years with the Twins, earning four All-Star nods and being named the 2006 American League MVP along the way, Justin Morneau returned to Target Field on Friday as a member of the rival White Sox, starting at designated hitter and batting fifth against his former team.
It marked the first time Morneau played against the Twins at Target Field, as he previously played three games against Minnesota while with the Rockies in 2014, but it came at Coors Field. The last time he was at Target Field in front of Twins fans was the 2014 Home Run Derby, when he received a standing ovation from the crowd before being eliminated in the first round. And the last game he played with the Twins in Minnesota was on Aug. 29, 2013, just two days before he was traded to the Pirates.
"It feels good," Morneau said. "But it's weirder for other people that are looking at me, seeing it. Being in Colorado the last two years, changing teams a couple times, I'm not really the one that's looking at it. I think it'll be different for everybody to look out there and see me playing on this field in another team's uniform. I'm happy where I'm at, I'm thankful for the opportunity that I got, and I'm happy to be able to play baseball."
Morneau, 35, wasn't signed by Chicago until June 9 because he underwent elbow surgery in the offseason. But he was called up on July 15, and entered Friday's game hitting .242 with a homer, a double and four RBIs in 11 games with the White Sox.
Morneau received a standing ovation as he came to the plate in the second inning of the Twins' 2-1, 12-inning win over the White Sox, and singled high off the wall in right field. He finished 1-for-3 before being lifted for a pinch-hitter, Avisail Garcia, in the 10th.
"That was nice," Morneau said. "You never really know how it's going to play out. The video and all that kind of stuff was pretty neat. And to have your walk-up song played in the visitors' ballpark that was pretty special. It would have been nicer if the ball was about a foot higher and I could have jogged around the bases. But it was a nice experience."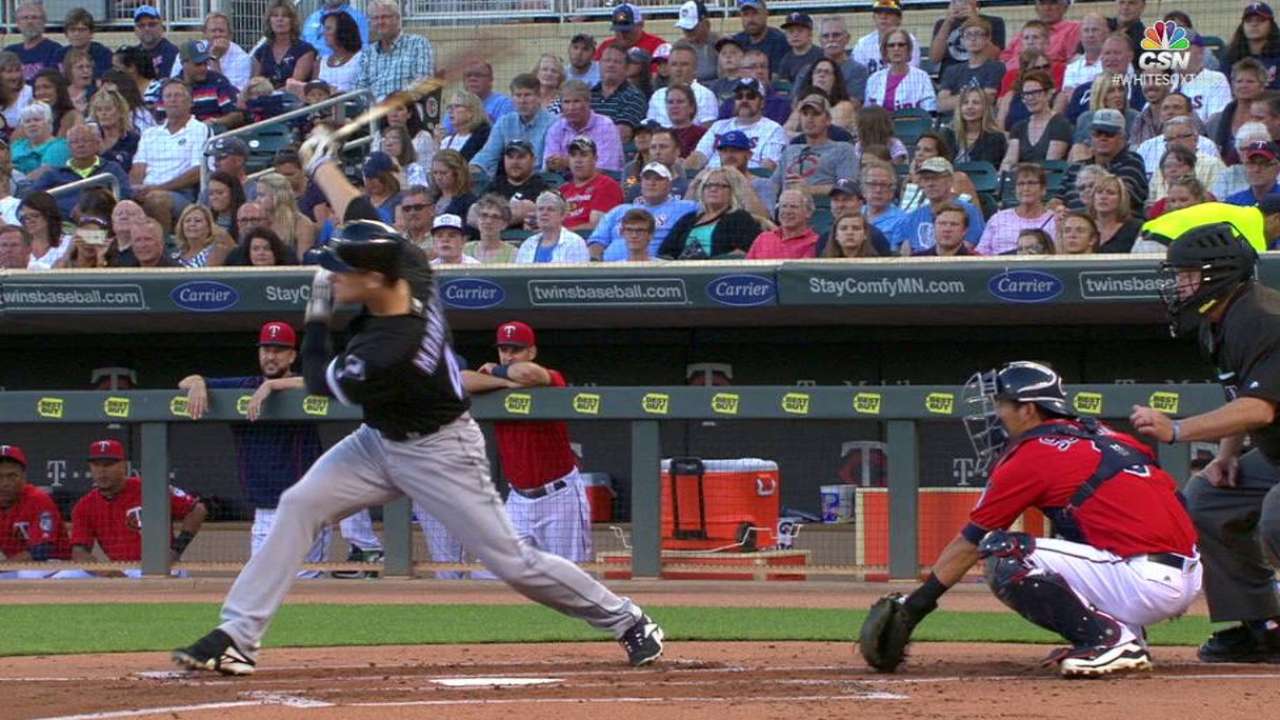 He made sure to stop by the Twins' clubhouse before the game, as he remains close friends with several of his former teammates such as Joe Mauer, Trevor Plouffe and Brian Dozier. He's also known Twins manager Paul Molitor since he was in the Minor Leagues.
"It's good to see him," Molitor said. "We saw him in Chicago working out [in late June] prior to his return. He's a guy who means a lot to our team's history. He gave a lot to the community. He performed extremely well. He was the MVP as we all know. I'm just glad he's found his way to back to the big leagues."
Morneau was asked about his favorite memories from his time with the Twins from 2003-13, a time period in which Minnesota won six division titles. He didn't offer up any specific memories, joking there's not enough time to list them all off.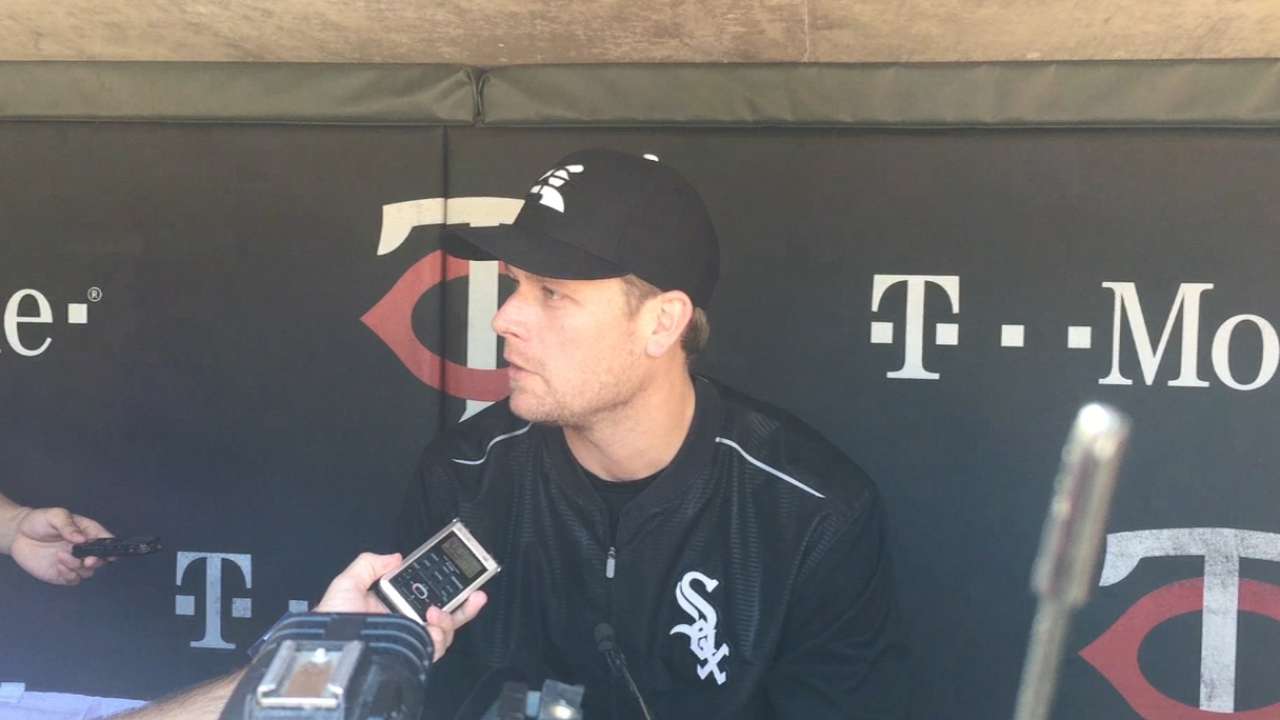 "It's the relationships and the teammates, that's the stuff when you spend a long time in one place," Morneau said. "We had good teams, we went on a few good runs, didn't make it as far as we wanted to, but when you go through that, when you've been together, that brings a group a whole lot closer together."
Morneau also remains engrained in the local community, as his wife, Krista, is a Minnesota native and their children, Evelyn and Martin, were born in the Twin Cities. He still frequents the area in the offseason and attended Torii Hunter's retirement press conference at Target Field last October.
"We spend quite a bit of time here over the winter with holidays and all that kind of stuff," Morneau said. "It's not like I was gone forever and came back."
Rhett Bollinger has covered the Twins for MLB.com since 2011. Read his blog, Bollinger Beat, follow him on Twitter @RhettBollinger and listen to his podcast. This story was not subject to the approval of Major League Baseball or its clubs.