Markakis, Johnson among potential Braves trades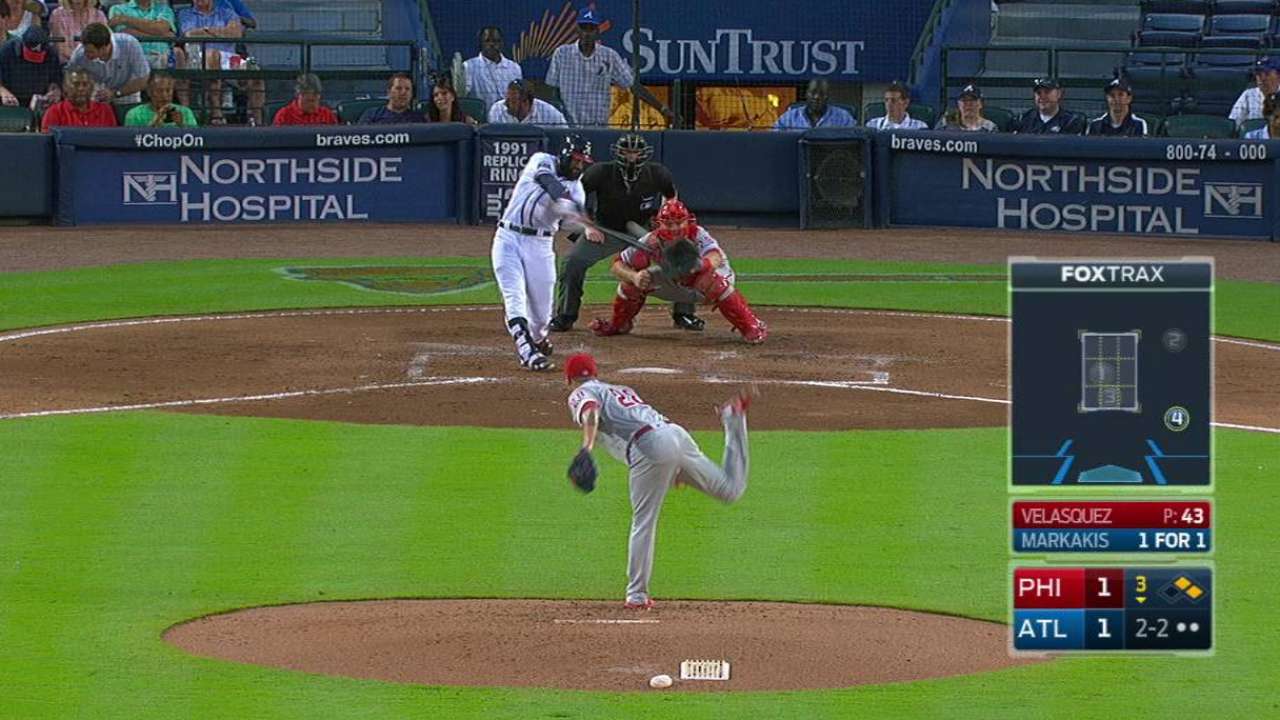 ATLANTA -- Because he has not traded Freddie Freeman, Braves general manager John Coppolella still has the option to use his right arm as he texts and calls other baseball executives leading up to Monday's non-waiver Trade Deadline.
While Coppolella has said he would rather trade his right arm than Freeman, he has not officially said the same about Julio Teheran. But he has spent the past couple weeks making it clear to fans, media members and fellow general managers that he will not trade Teheran.
Given the demand for starting pitchers and the prices that teams are paying to acquire front-line starting pitchers, there is at least reason to wonder if the Braves will be presented an offer they can't refuse for Teheran. But as of Friday evening, it looked like the plan remained for the All-Star right-hander to remain in Atlanta.
Still, the Braves will continue to look at ways to enrich their future before Monday's Trade Deadline. Though they would like to add a catcher, and have at least inquired about the Brewers' Jonathan Lucroy, the Braves seem much more likely to fill their needs for a catcher and power hitter during the offseason, when they could have at least $60 million to spend.
Because Lucroy will be eligible for free agency at the end of the 2017 season, the Braves seem more likely to gain their catcher via a free-agent class that will include the Nationals' Wilson Ramos.
Below are some of the Braves who could be traded within the next few days:
Nick Markakis: Markakis notched three hits, including a pair of doubles during Friday night's 2-1 win over the Phillies, possibly generating more trade interest as he has batted .347 with a .886 OPS since the All-Star break. When it looked like the Royals might be buyers, they inquired about Markakis but didn't want to pay the $22 million he's owed over the next two seasons. The veteran outfielder's limited power potential (.371 slugging percentage) has also diminished some of his value. But there's always a chance the Orioles could attempt to bring their beloved former outfielder back to Baltimore.
Jim Johnson: There are plenty of teams, including the Mets and Indians, who are seeking bullpen help, and there isn't much reason for the Braves to hold on to Johnson, who will be a free agent at the end of this season. Johnson has struggled when he has been traded in the past, but his veteran experience could at least lead a team to acquire him to enhance bullpen depth.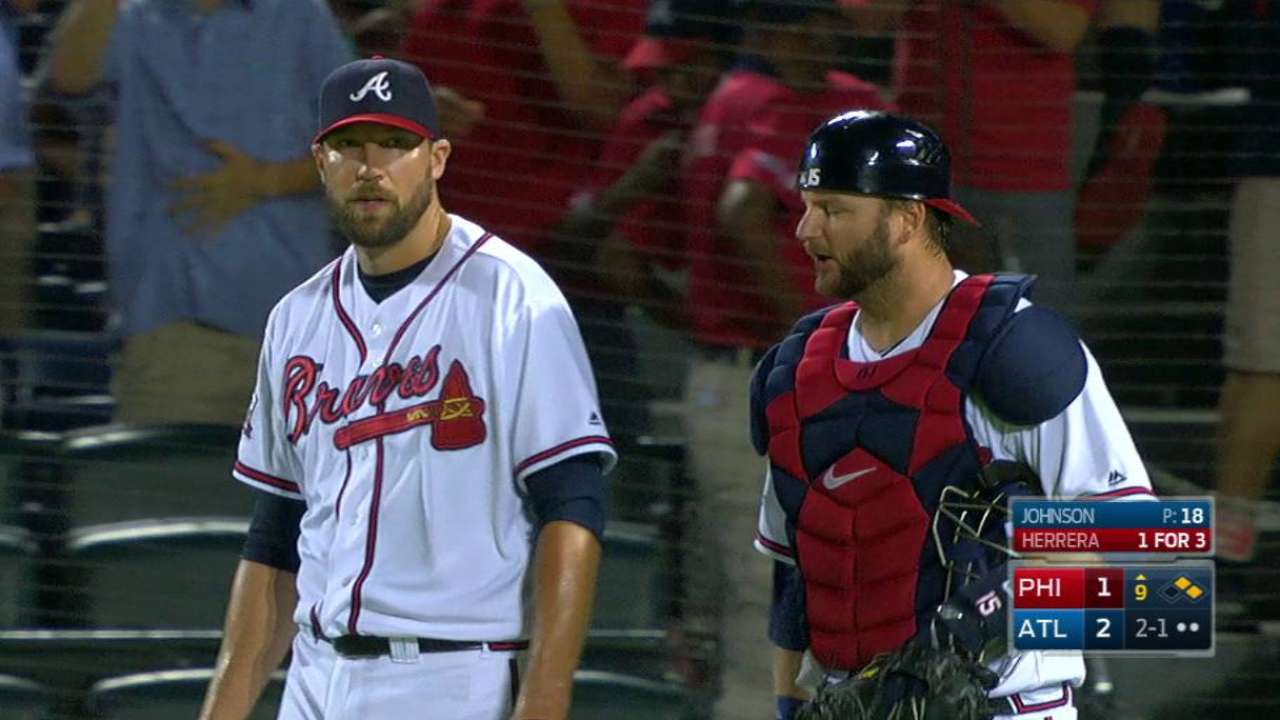 Jeff Francoeur: When teams have called to inquire about Francoeur, the Braves have requested one of the team's top 10 prospects in return. In other words, they have no intention to trade the outfielder unless they are provided an offer they can't refuse. Even if Francoeur ends up going elsewhere for the rest of this season, there's a strong possibility he will re-sign with the Braves during the upcoming offseason.
Ender Inciarte: Though there has been no recent indication the Braves are attempting to move Inciarte, they also don't want to enter 2017 with three left-handed-hitting outfielders -- Inciarte, Markakis and Mallex Smith -- who have limited power potential. Inciarte has provided Gold Glove-caliber defense, but his .620 OPS has certainly diminished the return the Braves could get for him.
Hector Olivera: Even though his domestic violence suspension expires on Tuesday, Olivera may spend the rest of this season in the Minors and never again play in Atlanta. His already minimal trade value has certainly not improved as he has gone 4-for-31 through his first eight games with Triple-A Gwinnett. But the Braves may try to package him in a deal that would include one of their more attractive trade pieces.
Mark Bowman is a reporter for MLB.com. Listen to his podcast. This story was not subject to the approval of Major League Baseball or its clubs.