Plouffe set to begin rehab stint Monday
Infielder out since July 1 with fractured left rib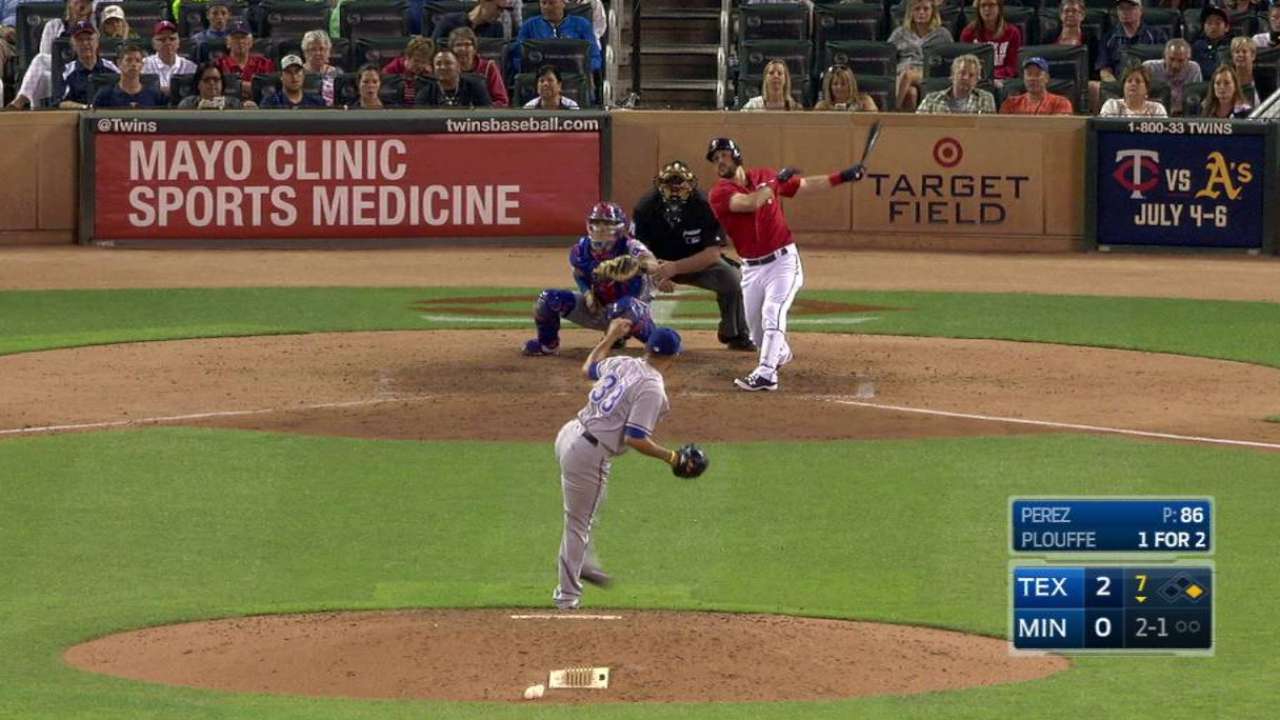 MINNEAPOLIS -- Twins infielder Trevor Plouffe is scheduled to begin a rehab assignment with Triple-A Rochester on Monday as the final step in his recovery from a fractured left rib.
Plouffe went through his entire pregame batting practice routine on Thursday without any setbacks. He also felt good while participating in ground-ball and running drills before Friday's game against the White Sox.
"Since I've been doing baseball stuff I've been pain-free," Plouffe said. "The first 2-3 weeks I was in there getting treatment and kind of moving it around and trying to get the swelling out. But since I've been doing baseball stuff, I haven't had any pain."
Plouffe will be in Rochester for at least three games, but doesn't have a set timeline for his return to Minnesota. Since he already feels good physically, his time with the Triple-A club will mainly focus on getting back to game speed and finding his timing.
"You want to get your timing down, because you don't want to come back and have that happen here," Plouffe said. "You'd rather get your timing down on a rehab assignment."
Plouffe hasn't played since July 1 after getting hit in the side by White Sox reliever Michael Ynoa in the eighth inning of Minnesota's loss to Chicago on June 29. He was hitting .252/.283/.399 with seven home runs and 27 RBIs in 58 games before being placed on the disabled list.
His impending return will provide a further challenge to manager Paul Molitor, who is already struggling to divide playing time among an increasingly crowded Twins infield.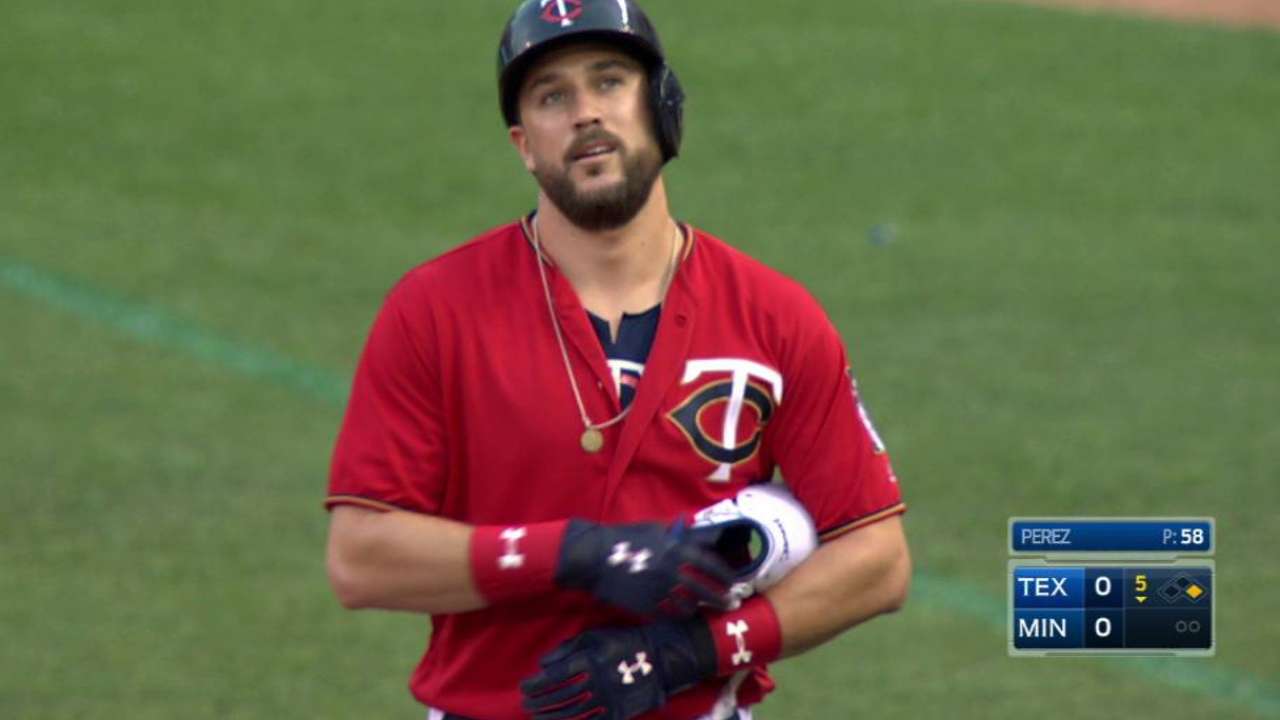 Though Plouffe had almost exclusively played third base in his career, Molitor said that Miguel Sano will continue to get "a lot of work" at the hot corner.
Plouffe has started three games at designated hitter and three at first base this season, and Molitor says that he's much more comfortable with Plouffe than Sano at first moving forward.
Of course, the problem there is that the Twins already have Joe Mauer and the hot-hitting Kennys Vargas splitting time between first base and designated hitter. In addition, first baseman Byung Ho Park is starting to heat up in Triple-A with 10 homers in his last eight games and a .286 average entering play Friday.
Because of the Twins' crowded corner-infield situation, Plouffe had been one of the club's top trade chips this season before his injury effectively ended trade talks leading up to Monday's non-waiver Trade Deadline.
In light of top second base/third base prospect Jorge Polanco also getting recalled from Triple-A on Thursday following the Eduardo Nunez trade, it's not looking like the logjam in the Twins' infield might clear up any time soon. For now, Molitor is just opting to play things by ear.
"I don't have an exact set plan of how it might play out," Molitor said. "We'll get Trevor healthy, we'll get him back here, we'll see how it works out."
Do-Hyoung Park is a reporter for MLB.com based in Minneapolis. This story was not subject to the approval of Major League Baseball or its clubs.