White returns to Astros with stronger mindset
First baseman developed mental approach after sizzling Opening Week gave way to slump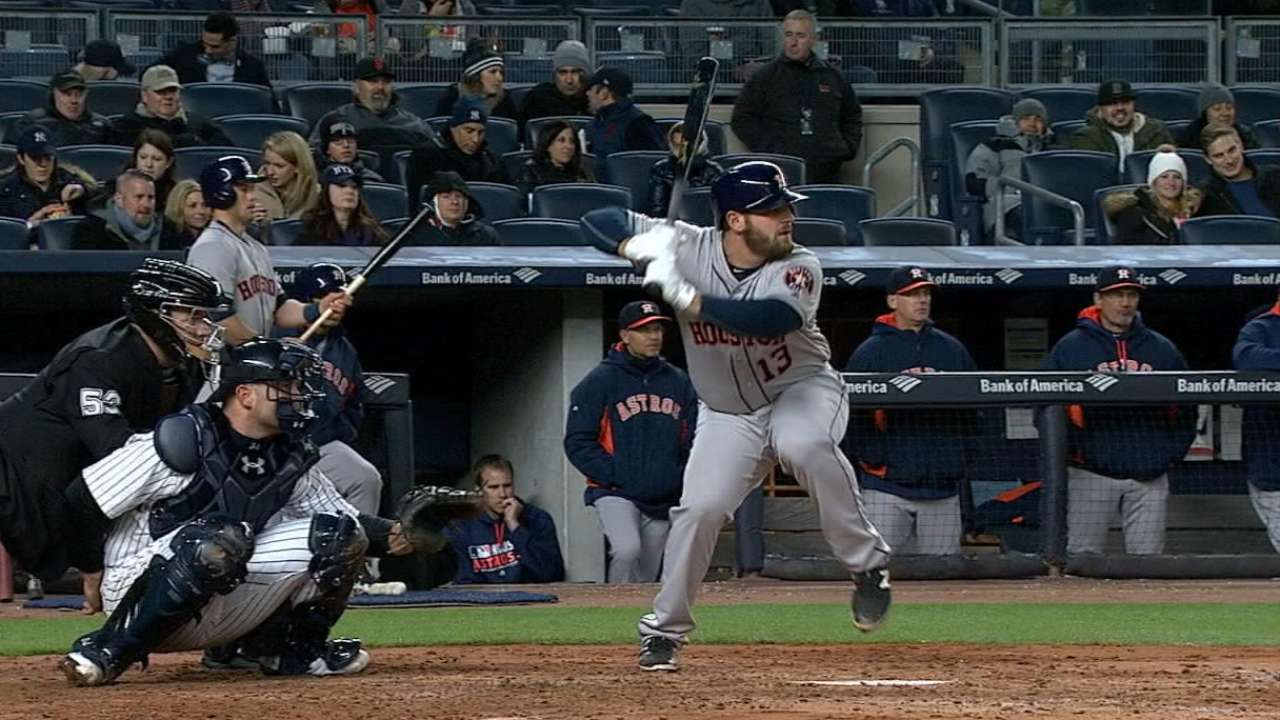 DETROIT -- Tyler White, the biggest feel-good story during the first week of the season, is back for a second shot with the Astros.
The Astros called up the right-handed-hitting first baseman Friday, when infielder Luis Valbuena was placed on the 15-day disabled list with a strained right hamstring. White was in the lineup at designated hitter Friday and figures to get at-bats against lefties at DH and first base. He went 0-for-3 with a walk in the Astros' 14-6 loss to the Tigers.
• Astros place Valbuena on DL; Gomez resting
"It's unfortunate for Luis," White said. "Hopefully he has a great recovery. It's an opportunity, and I'm just looking to take advantage of it. I think mentally was where I needed to improve, and I think down there I really worked on mentally getting to where I was, being the player I was mentally before. That's where I had lost. I feel good right now. I'm confident. I'm excited to be back up here and get another chance and just ready to get out there."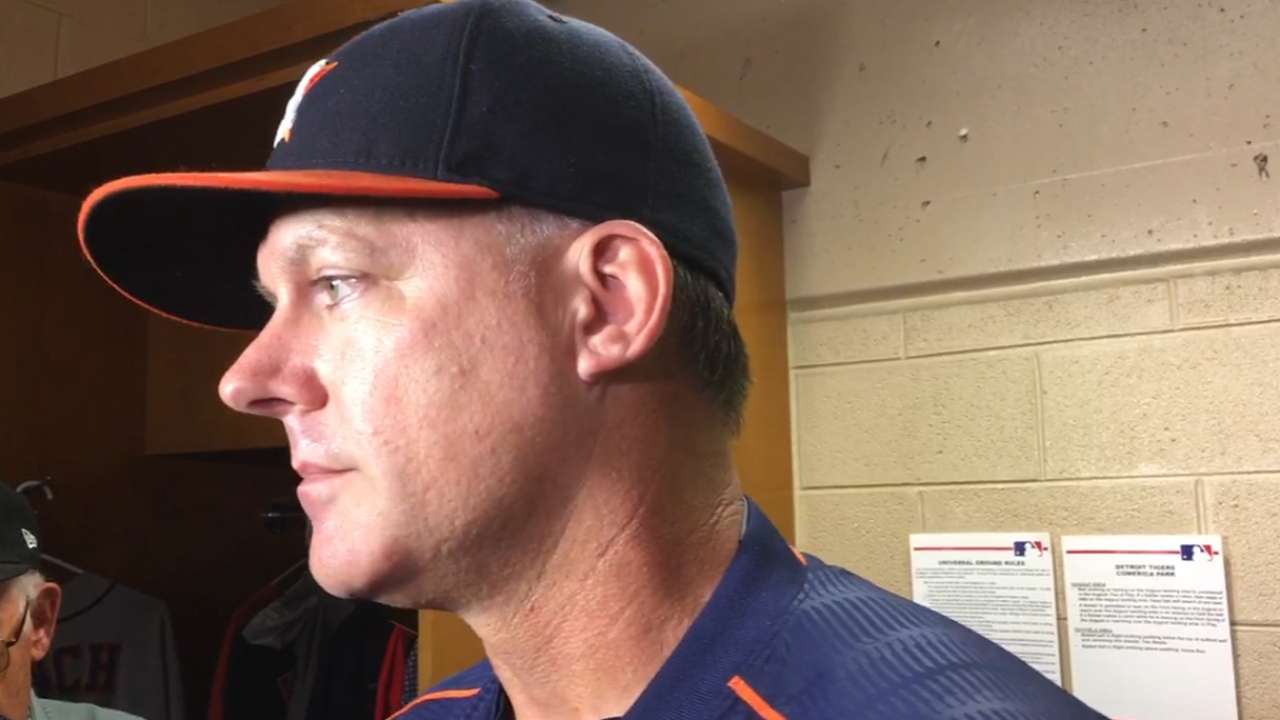 White, who was hitting .288 with 11 homers and 26 RBIs in 34 games at Triple-A Fresno, was on the Astros' Opening Day roster and named the American League Player of the Week in the first week of the season. He slumped after that, though, and was sent down after hitting .211 with seven homers and 20 RBIs in 53 games.
"The first week was great. Even after that, I think I played pretty well for about three weeks probably, and that's when I started struggling a little bit," White said. "So, mentally I had to get out of being angry after at-bats and just learn to take it. It's the process. You can't get a hit every time, so I just went down there and got over that and got back to myself, got back to playing the game the way I know I could."
Astros manager A.J. Hinch said White was a little "beaten down" when he got to Fresno, but his at-bats and production slowly picked up.
"He hit a few home runs, actually quite a few home runs," he said. "His at-bat quality got back to where it should be and where it had been prior to getting to the big leagues. I think his world calmed down a little bit, and he started to smooth things out a little bit and get his mind back to being a productive player."
Brian McTaggart has covered the Astros since 2004, and for MLB.com since 2009. Follow @brianmctaggart on Twitter and listen to his podcast. This story was not subject to the approval of Major League Baseball or its clubs.