MLB.com Columnist
Anthony Castrovince
Five teams with biggest needs at the Deadline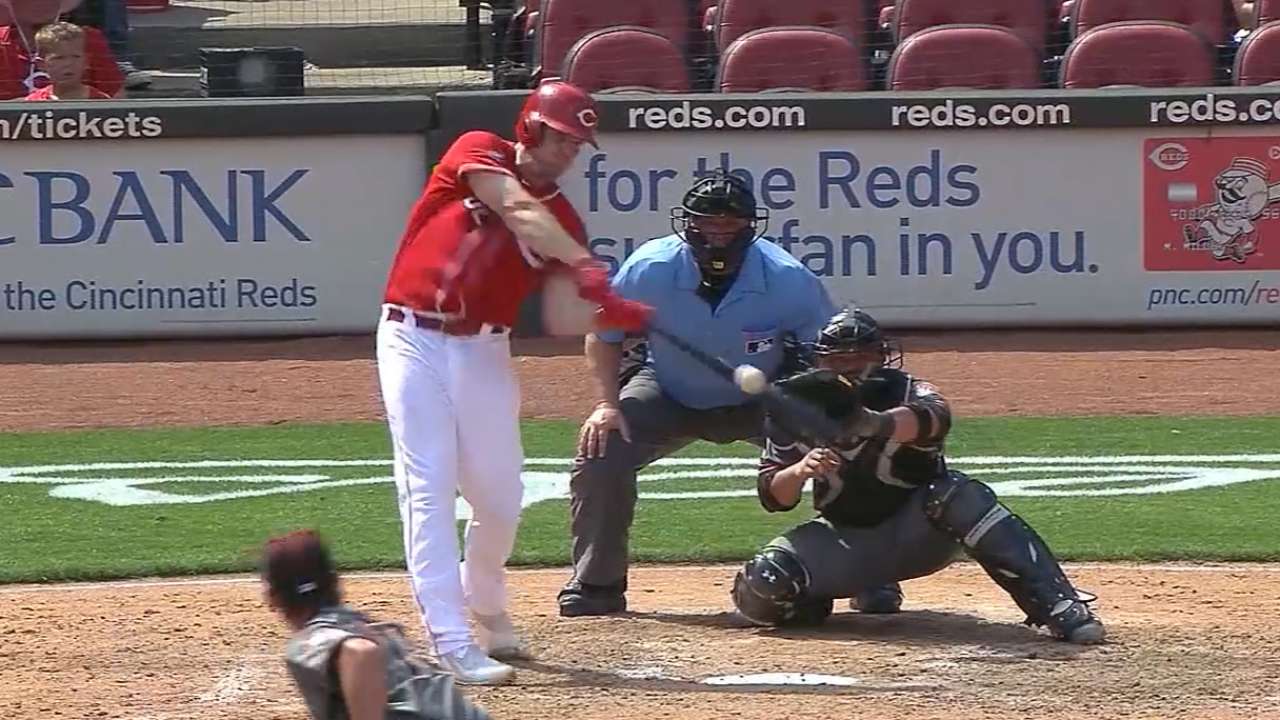 In the lead-up to Monday's 4 p.m. ET non-waiver Trade Deadline, teams can upgrade any number of ways. It doesn't have to be as ridiculously obvious as the Cubs taking their need for lefty relief help and turning it into Aroldis Chapman.
Sometimes there's something to be said for turning a strength into an even bigger strength, as the Blue Jays did when they added Melvin Upton Jr. to their position-player group, or making a deal that affects you in multiple areas, a la the Giants adding the versatile Eduardo Nunez.
But with precious few hours remaining, some needs are direct and non-negotiable. These are the five biggest:
1. Nationals: Bullpen help
In this case, "bullpen help" might, in fact, mean a new closer. Jonathan Papelbon was once one of the best in that particular business, but a loss of velocity, a drop in strikeout rate, a rise in walk rate and a jump in hard contact have all conspired to make him untrustworthy -- a point hammered home by the seven earned runs he allowed in appearances Sunday, Tuesday and Thursday.
The Nats tried to reunite Dusty Baker with Chapman, and now they're forced to consider depleting the upper echelon of their farm system in an effort to correct what has become a troubling late-inning trend.
2. Indians: Bullpen help
Nailing down the American League Central is going to require a better arrangement to nail down leads. Cody Allen remains an underrated asset in the ninth (11.4 K/9, 1.06 WHIP, .185 AVG against), but the setup situation has been marred by some rough patches from the oft-used Bryan Shaw and the lack of a reliable lefty presence (lefties have provided just 25 2/3 innings out of the 'pen for the Tribe this year).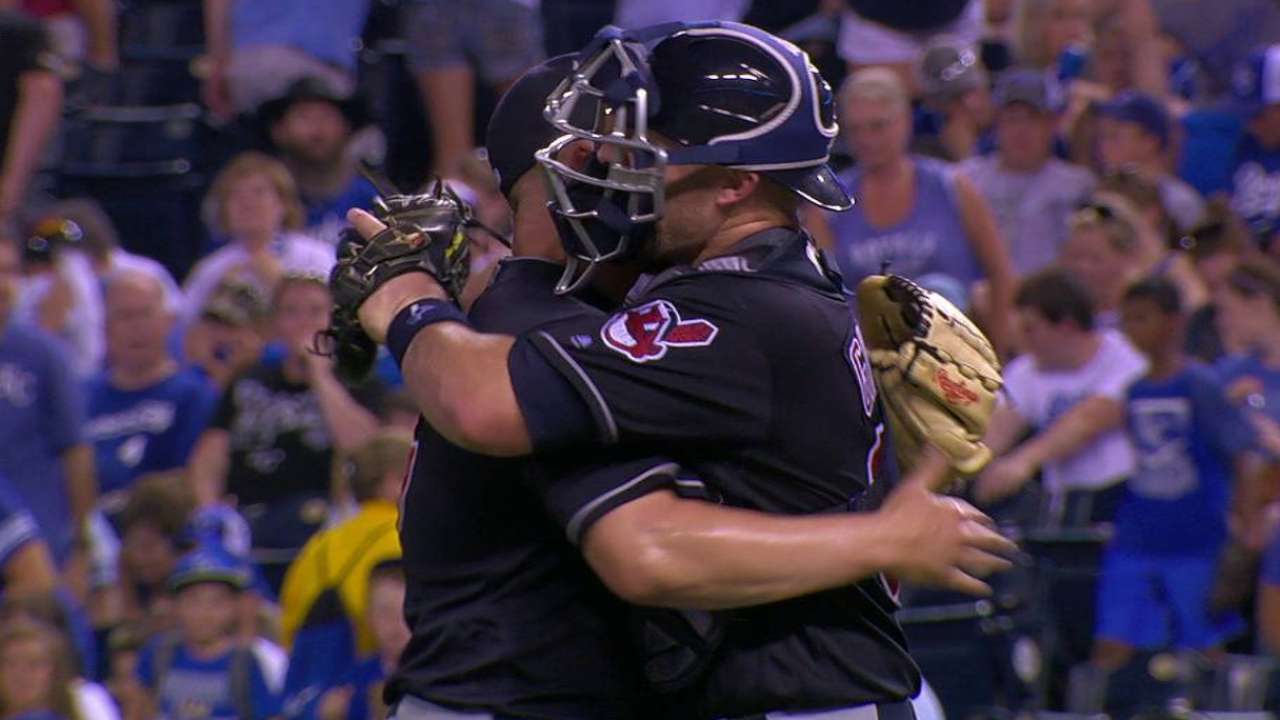 So a lefty is a must (Boone Logan, Jake McGee, Fernando Abad and Will Smith are some of the options in the non-Andrew Miller market), and the Indians could also add another right-hander to further improve the setup spot. Allen has even indicated a willingness to move out of the closer role if Cleveland makes an impact acquisition there, but that market was made challenging by the Chapman trade.
3. Mets: Run-producing bat
The theme here is "biggest remaining needs," not "biggest remaining needs we expect to actually get addressed."
The Mets just don't have the trade chips they did a year ago, when they landed Yoenis Cespedes and went on a wild run all the way to the World Series. But they once again find themselves in need of an offensive jolt, as evidenced Thursday when they had the bases loaded with none out in the seventh and couldn't capitalize in a 2-1 loss to the Rockies. That's been something of a theme all year. The Mets' .204/.281/.322 slash line with runners in scoring position puts them in line for the Majors' lowest OPS (.602) in those situations since the 1981 Mets. While the Mets are likely to hold out hope that their offensive issues will be solved in-house, they have dabbled in the Jonathan Lucroy market.
4. Orioles: Starting pitcher
Kevin Gausman has made major strides in recent weeks. Dylan Bundy has been a difference-maker since his move from the bullpen. Yovani Gallardo just had his best start as an Oriole. Heck, even Ubaldo Jimenez looked good the other night. Generally speaking, there has been an upswing in optimism from a starting group that, save Chris Tillman's season, has been much-maligned this year.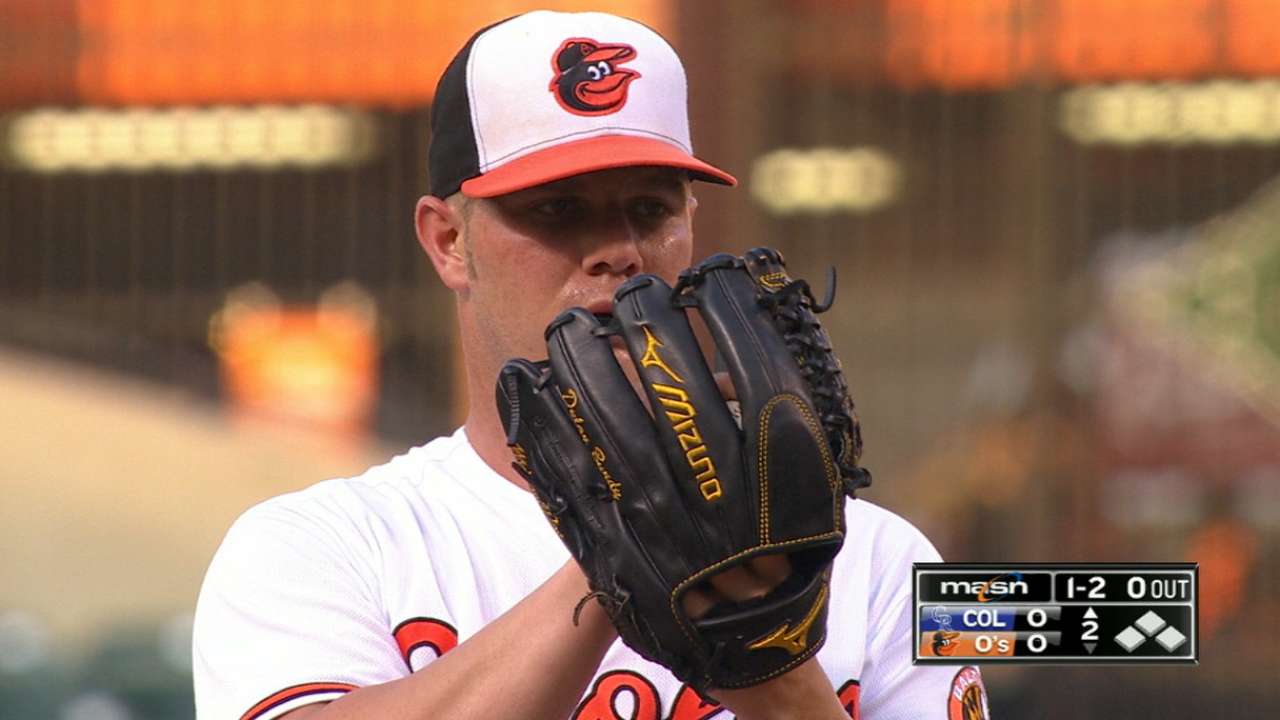 But that doesn't mean that Baltimore should suddenly stop its pursuit of starting support in the final hours before the Deadline. A bit more reliability is in order here to offset the ups and downs, especially with Bundy's pitch counts and innings being monitored closely. The O's likely don't have the farm system strength to make a major move (their No. 3 prospect, Hunter Harvey had Tommy John surgery this week), but executive vice president of baseball operations Dan Duquette has pulled off some creative in-season upgrades in the past.
5. Blue Jays: Starting pitcher
In case you haven't noticed, this isn't 2015. Alex Anthopoulos raided his farm system to bring in David Price, Troy Tulowitzki and others in the quest for the AL East last year, which left the new regime -- Mark Shapiro and Ross Atkins -- with a strong big league roster, but a thinner stash to support and augment it. That's why you had to respect the no-risk move for Upton Jr., which cost the Blue Jays just north of $5 million and a fringe prospect, and the change-of-scenery swap of Drew Storen for Joaquin Benoit in the bullpen.
Those trades left the meat of the Blue Jays' Minor League system untouched, and though depleted by last year's binge, Toronto does still have the pieces to land stable starting support. The need is real, because Aaron Sanchez's workload is going to have to be tapered off soon, Marco Estrada has dealt with back issues, R.A. Dickey has really labored of late and the Blue Jays' depth in this area should an injury strike is questionable, at best.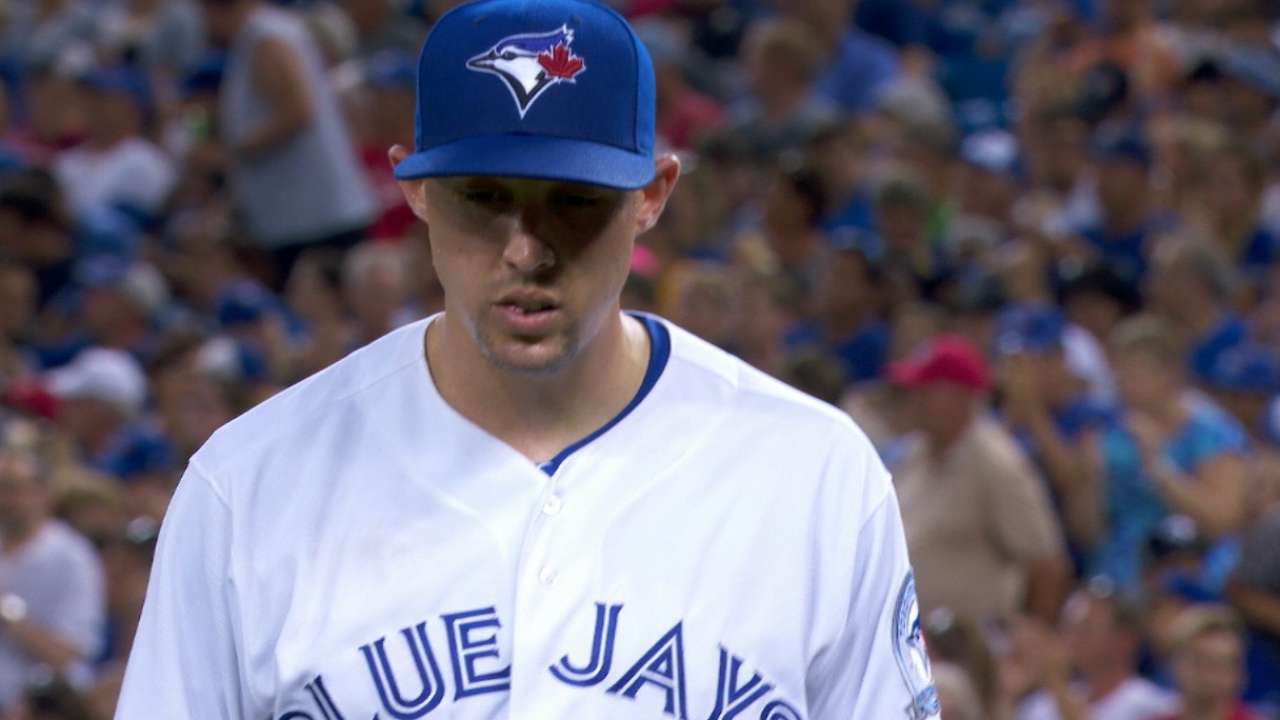 Others worthy of consideration for this list
• A rotation upgrade for a Pirates team that has already 11 starters this season and desperately needs consistency if it is going to stay alive in the National League Wild Card race.
• Bullpen help for the Giants, who lost one member (Jeremy Affeldt) of their core reliever crew, and have seen injury or inconsistency from the others (Sergio Romo, Javier Lopez and Santiago Casilla).
• A "backup" ace for the Dodgers, who still have no idea if or when Clayton Kershaw will be back this year.
• More pitching help for the Rangers, who added Lucas Harrell and Dario Alvarez from the Braves this week, but are still on the hunt for something more bankable.
• An impact starter for the Astros, who have quantity in that group but could benefit from improved quality.
Anthony Castrovince has been a reporter for MLB.com since 2004. Read his columns and follow him on Twitter at @Castrovince. This story was not subject to the approval of Major League Baseball or its clubs.