MLB.com Columnist
Richard Justice
Rays have plenty of pitchers to offer if the price is right
Archer, Moore, Odorizzi among Tampa Bay's attractive trade chips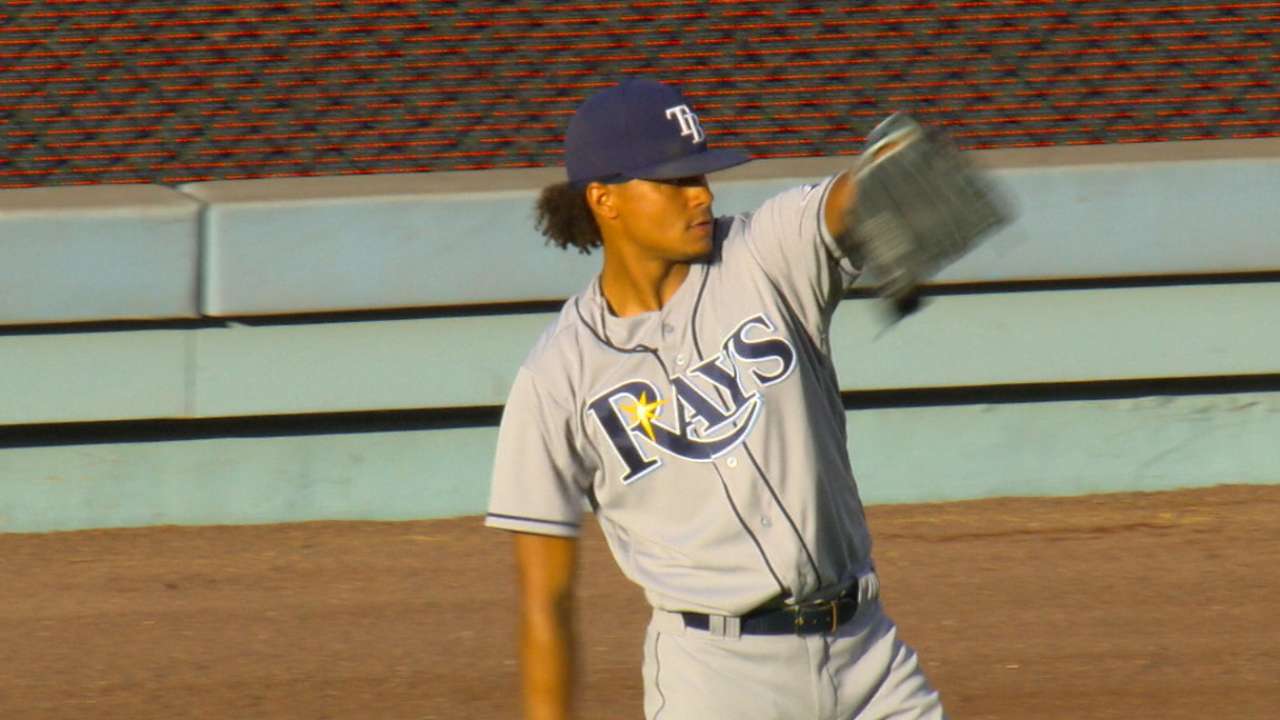 The Tampa Bay Rays may just be the key to everything at this point. That's the power that comes with having so much quality pitching and a bunch of teams that are anxious to upgrade their rotation.
What the Rays do between now and Monday's 4 p.m. ET non-waiver Trade Deadline could decide three division races, and it could also impact various other postseason chases.
Other teams could move impact players. If the Royals deal Wade Davis, he might be a difference-maker for the Nationals, Astros or Dodgers. Brewers catcher Jonathan Lucroy, Reds outfielder Jay Bruce, Athletics left-hander Rich Hill and Pirates closer Mark Melancon are also potential difference-makers who could be traded.
If the action comes close to matching the conversations among at least 20 teams, baseball's postseason races could look dramatically different Tuesday morning.
The Rays are unique, because they have so much talent drawing interest. And they have needs, too.
Tampa Bay's most interesting name is right-hander Chris Archer, and he might be the most sought-after pitcher on the market whose name isn't Chris Sale. Left-hander Matt Moore has a 2.39 ERA in his past nine starts, and he is averaging over 6 2/3 innings per start. What would he be worth to, say, the Texas Rangers or Los Angeles Dodgers?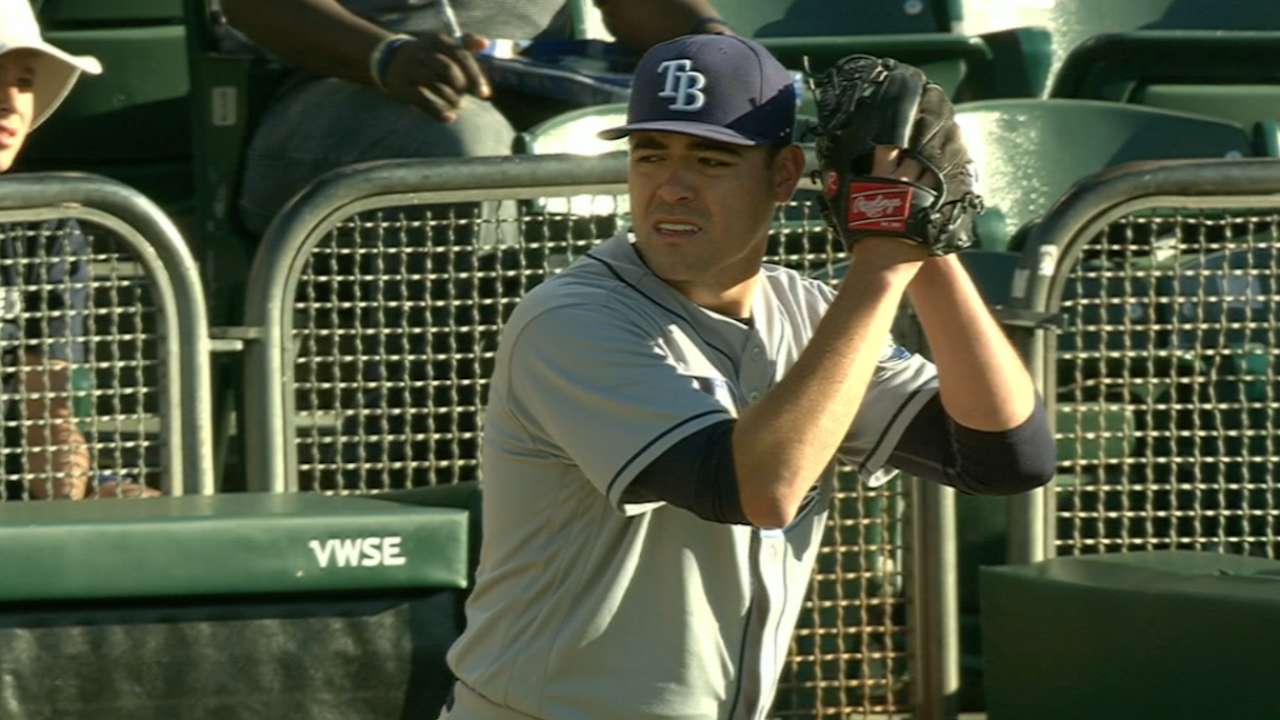 Right-hander Jake Odorizzi is another Tampa Bay starter who has been scouted closely by several teams. Other potential impact players are relievers Alex Colome, Erasmo Ramirez and Brad Boxberger.
Rays president of baseball operations Matt Silverman is not holding a fire sale -- other teams say the price remains high for all of Tampa Bay's starters.
Some teams considered Padres right-hander Andrew Cashner as their fallback plan for starting pitching, but with Cashner being traded to the Marlins, teams are circling back to the Rays.
Asking prices mean virtually nothing until Monday, but by then, teams hope to find out how motivated Silverman is to sell.
Here are four teams Silverman may be talking to:
1. Rangers
The Rangers may not be good enough to win the American League West without acquiring another starting pitcher. To get Archer would almost certainly mean dealing Jurickson Profar, their best young player, and so far, they been unwilling to do that. Would Tampa Bay trade Moore to Texas without getting Profar? That's a question Rangers general manager Jon Daniels is sure to explore.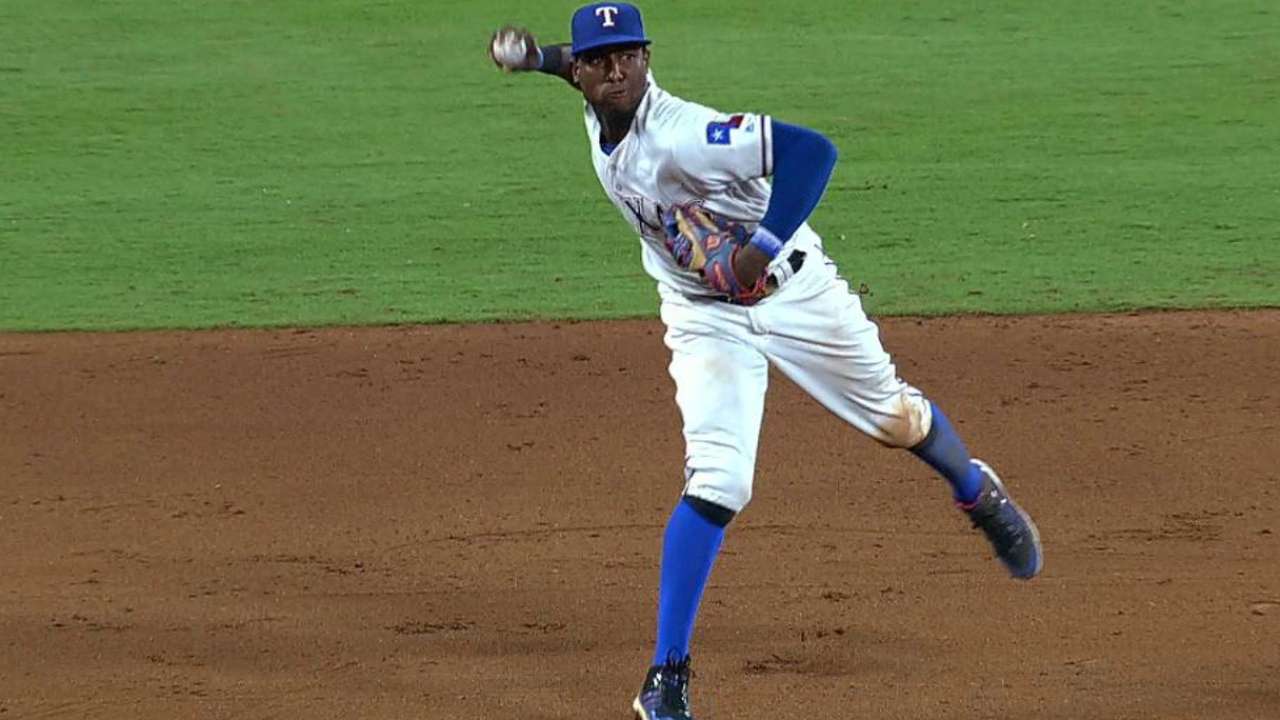 2. Dodgers
The Dodgers are still shopping for outfield and relief help, but with Clayton Kershaw sidelined indefinitely, starting pitching is their greatest need. Given president of baseball operations Andrew Friedman's familiarity with the Rays and Silverman from his years with Tampa Bay, there's almost certainly a fit. Like the Rangers, the Dodgers have enough prospects to make a deal work.
3. Astros
The Astros' bullpen and rotation have been the best in baseball for more than a month, but general manager Jeff Luhnow is looking for either a top-of-the-rotation starter or a proven closer. He, too, has the pieces to acquire Archer, and Lunhow would be even more motivated to swing a deal if it keeps the Rangers away from him.
4. Orioles
Executive vice president of baseball operations Dan Duquette may not have the young players to compete with the Dodgers, Astros and Rangers in terms of closing a deal, but Dylan Bundy's emergence as a quality starter has given Baltimore's rotation a different look. Duquette could end up with an upgraded piece for a bullpen that is already one of baseball's best. Regardless, in the middle of a tight three-team race with the Blue Jays and Red Sox, he's hoping to do something.
For the Rays, this has been a bitterly disappointing season, because of injuries and a string of poor performances. They like their pitching in the Minor Leagues, but they need to add young, athletic, controllable offensive players.
This Trade Deadline could assist Silverman in dramatically reshaping his club for 2017. He has placed a high price tag on his players to see if the Dodgers and Rangers bite. Silverman has also told teams he is comfortable not doing anything at all -- which may or may not be true. Stay tuned.
Richard Justice is a columnist for MLB.com. Read his blog, Justice4U. This story was not subject to the approval of Major League Baseball or its clubs.