MLB.com Columnist
Jon Paul Morosi
6 pitchers starting tonight with trade buzz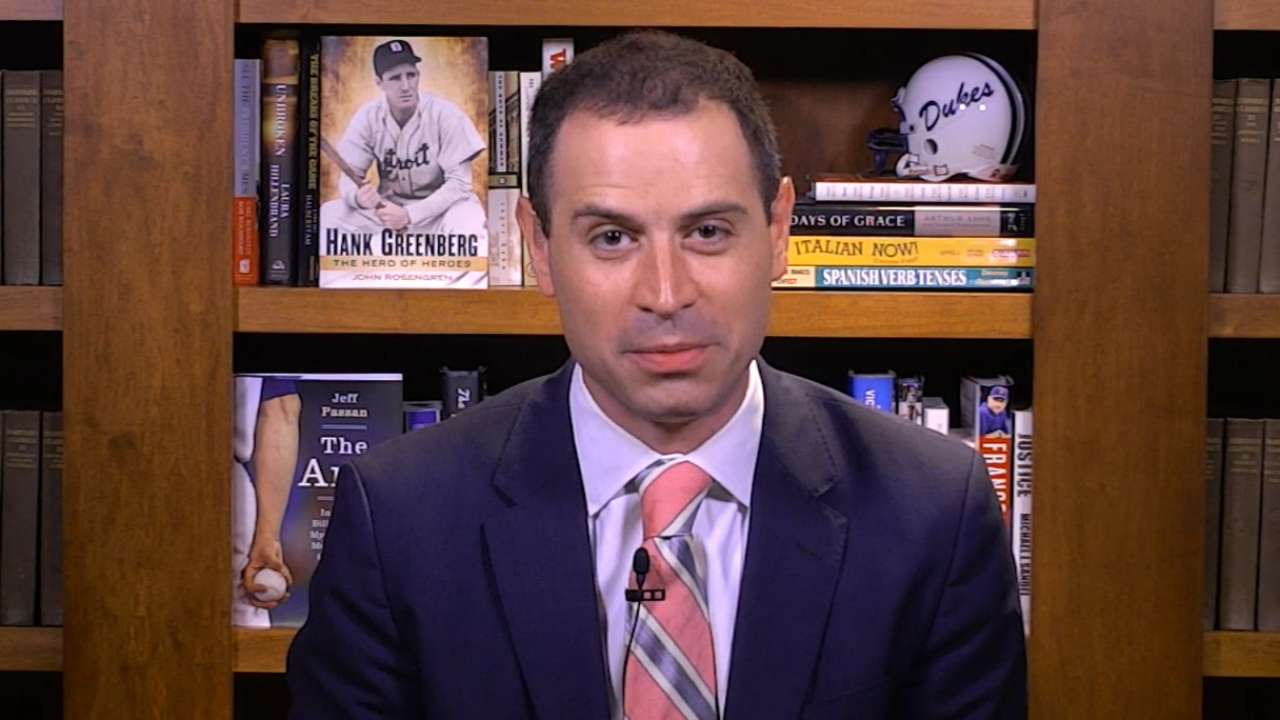 Every starting pitcher this weekend is about to leave his final impression before Monday's 4 p.m. ET non-waiver Trade Deadline.
Of course, that has greater relevance for some starters than others. For example, I don't expect any scouts have been sent to watch Max Scherzer pitch in San Francisco tonight. (We can safely report that he'll stay with the Washington Nationals well beyond Monday.)
With that in mind, here's a Trade Deadline aficionado's guide to Friday's schedule -- with an eye on the available starting pitchers.
1. Jose Quintana, LHP, Chicago White Sox at Minnesota Twins, 8:10 p.m. ET
Quintana isn't quite as renowned -- or, lately, as controversial -- as fellow White Sox left-hander Chris Sale, but the two are rather similar statistically. It's difficult to imagine general manager Rick Hahn trading both lefties, so any increase in the odds of a Sale trade could point to Quintana staying put.
2. Vince Velasquez, RHP, Philadelphia Phillies at Atlanta Braves, 7:35 p.m. ET
The Phillies would need to be overwhelmed to move Velasquez, who is in his first full season in the Major Leagues. If he goes anywhere, the Texas Rangers -- with a deep farm system and a profound need for rotation help -- are the most likely fit.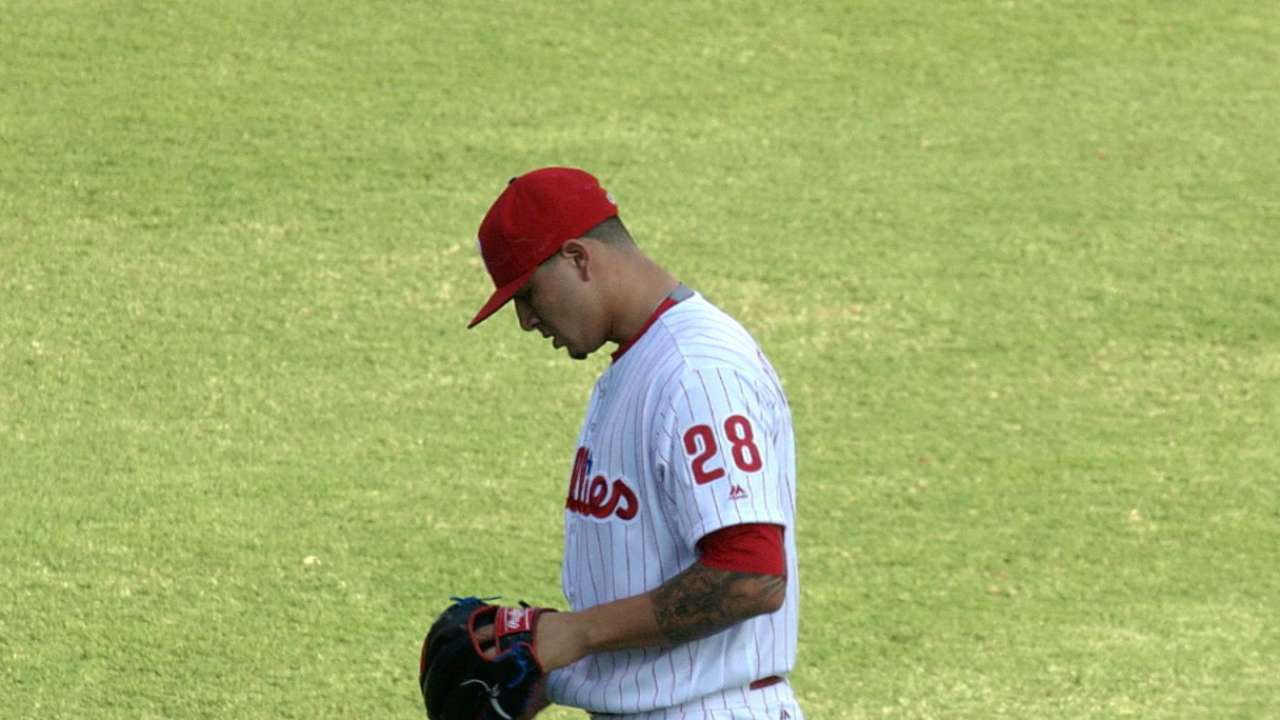 3. Jake Odorizzi, RHP, Tampa Bay Rays vs. New York Yankees, 7:10 p.m. ET
Odorizzi and Drew Smyly (on Saturday) will conclude a week of showcases for the Rays' rotation trade candidates, following Chris Archer and Matt Moore. At least one of them will be gone by Monday, with the Rangers and Los Angeles Dodgers among the strongest suitors.
4. Edinson Volquez, RHP, Kansas City Royals at Texas Rangers, 8:05 p.m. ET
Volquez's name has been mentioned more frequently in the industry over the past several days, with the Royals now three games below .500. His contract has a mutual option for 2017, so there's a good chance he will be a free agent (one way or the other) after the season. Texas is one potential suitor, along with other teams (Baltimore, Houston, Toronto) looking for short-term rotation help.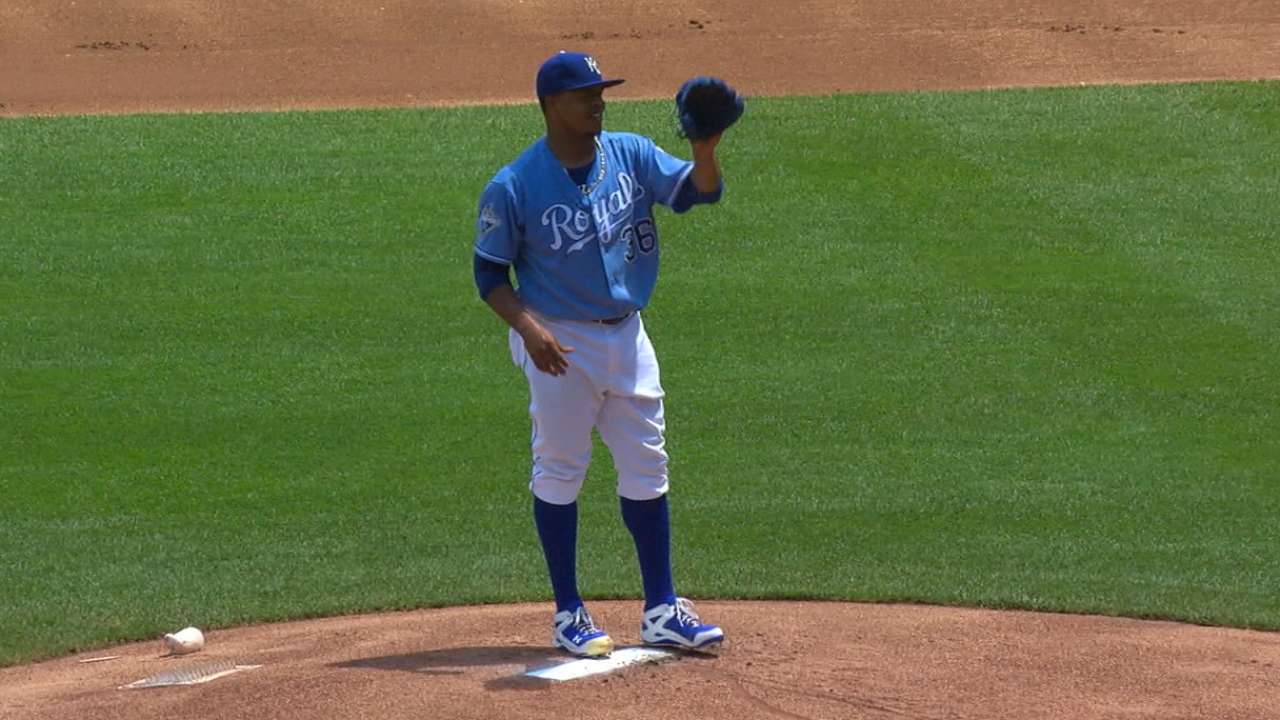 5. Junior Guerra, RHP, Milwaukee Brewers vs. Pittsburgh Pirates, 8:10 p.m. ET
Very quietly, Guerra has been Milwaukee's best starting pitcher since his season debut in May, with a 1.088 WHIP in 94 2/3 innings. A 31-year-old rookie from Venezuela who was pitching for an independent league club in 2013, Guerra isn't yet close to arbitration eligibility and remains valuable to the rebuilding Brewers.
6. Edwin Jackson, RHP, San Diego Padres vs. Cincinnati Reds, 10:40 p.m. ET
In Andrew Cashner, the Padres traded a rental starter whose value was predicated largely on his performance in the very recent past. How about doing it one more time? Jackson, 32, has made only two Major League starts this year -- but they were quality starts against the contending Giants and Nationals this month. Jackson, who was in the World Series rotation for the champion Cardinals in 2011, is an unlikely trade candidate, but he bears watching nonetheless.
Jon Paul Morosi is a columnist for MLB.com. This story was not subject to the approval of Major League Baseball or its clubs.