Hanley on 9th-inning error: 'That can't happen'
ANAHEIM -- The first thought that came to Red Sox first baseman Hanley Ramirez's mind when Daniel Nava provided the gift of a ground ball with one out in the bottom of the ninth on Thursday night at Angel Stadium?
Start a double play and end the game.
Ramirez instead ended the game in an entirely different way than he imagined in this gutpunch of a 2-1 loss for the Red Sox against the Angels.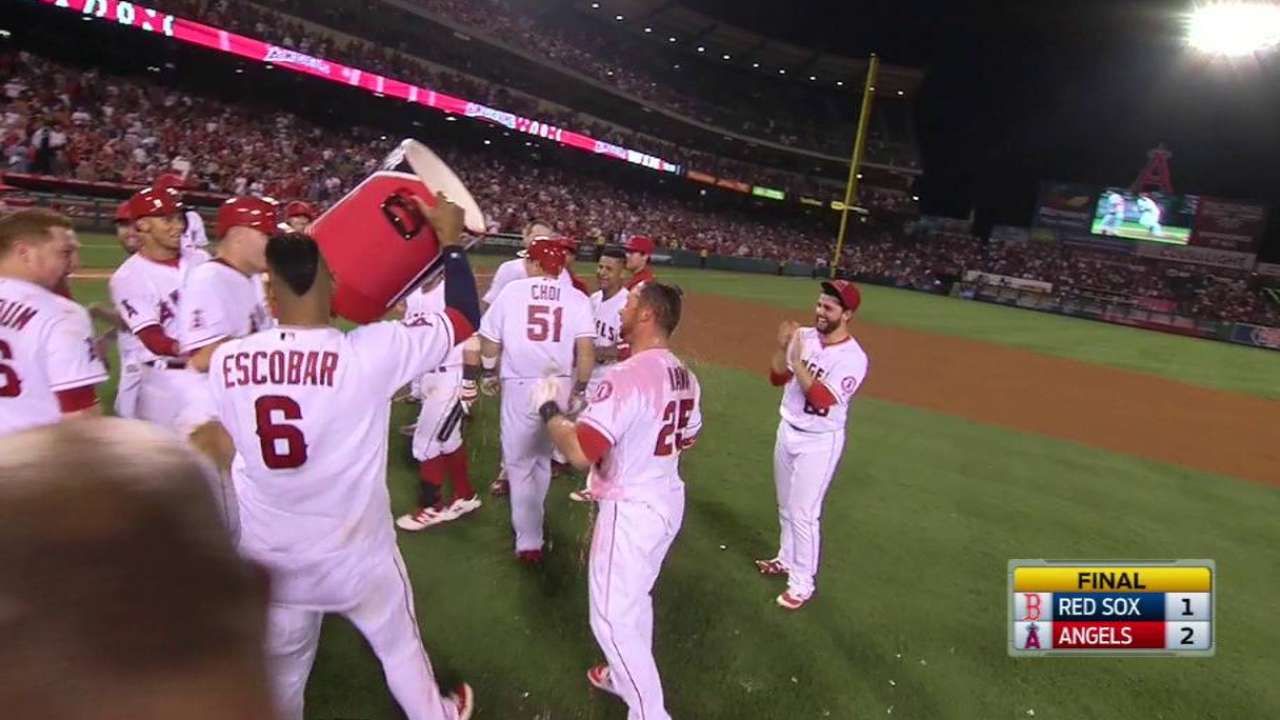 The throw home was way high and wide to the third-base side. Catcher Sandy Leon never had a chance. Mike Trout roared home for the tying run, with Ji-Man Choi right behind him for the walk-off run.
"I tried to get two before I got one," said Ramirez. "That can't happen. I know better than that. I know that I've got Trout on third and it was a tough ground ball, but I've got to make sure of one. I kind of started running before I threw it."
Perhaps these are the kind of plays that happen when a team is in a rut. For the first time this season, the Red Sox have lost four in a row. They came into the game 50-0 when leading after eight innings.
"It just didn't look like he set his feet," said Red Sox manager John Farrell.
Ace David Price (eight dominant innings) came one errant throw away from winning the game, 1-0, with Brad Ziegler in line to get the save a day after he gave up a game-winning homer to the Tigers' Miguel Cabrera.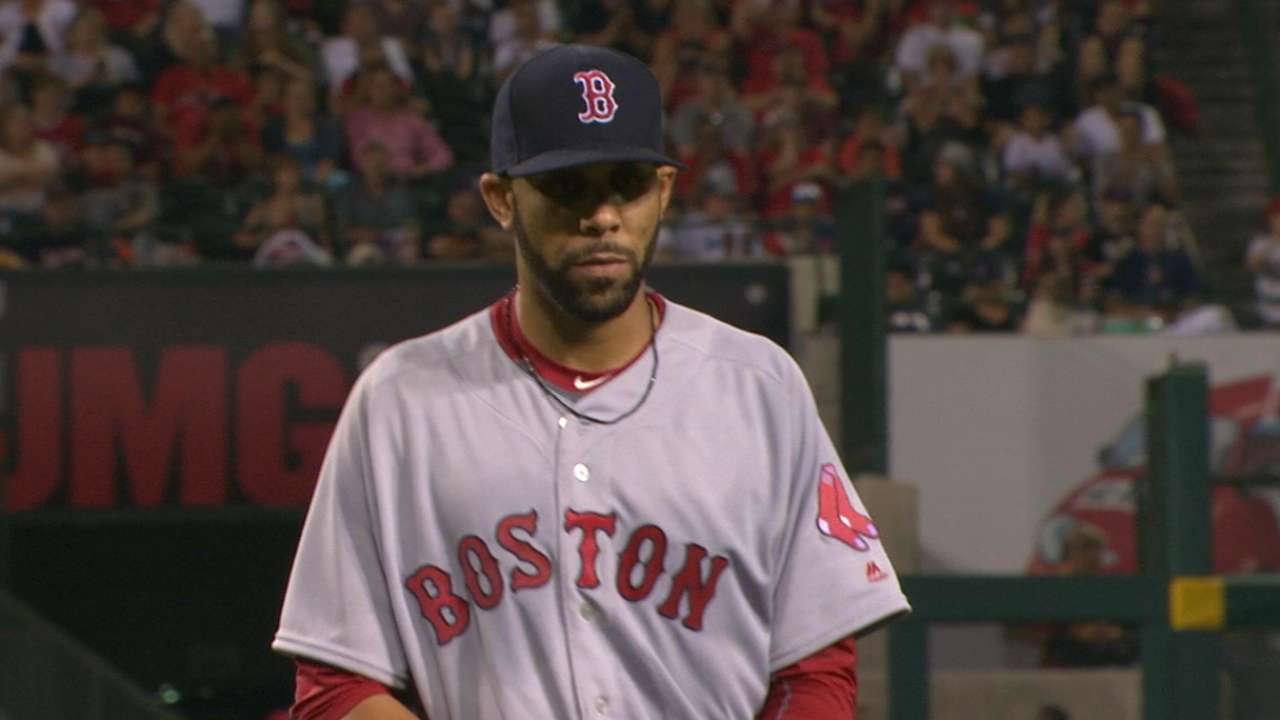 But it all went for naught.
"Ideally trying to get the ball on the ground and get a double play there," said Ziegler. "Obviously, it didn't work out, but there's a lot of other things you can point to, too, the whole game long. David was fantastic tonight. Tip your hat to those guys. They did what they needed to at the end there to win."
Trout created havoc to start the inning with a roller to third that Travis Shaw tried to make a bang-bang play on, but his throw to first one-hopped Ramirez, who couldn't make the scoop.
"You see the original hop," said Shaw. "Couldn't get it on the original hop, so you have to wait for that second bounce. You try and make the transfer as quick as you can. And even in that spot right there, I think a perfect transfer he still beats that out. He gets down the line pretty good. Just try and get it out of my hand as quick as I can."
Farrell had a different view of the play.
"The leadoff base hit to Trout, if that's an accurate throw, that's the first out of the inning," Farrell said.
The fact that Trout was running home from third also factored into Ramirez's haste and poor throw.
"That's a mental mistake right there," said Ramirez. "I know what I did wrong, and I'll come back tomorrow and hopefully it won't [come down to that]. But if it happens, it won't happen again. I rushed it a little bit."
For the Red Sox, it was a tough way to start an 11-game road trip. The good news is that the Orioles have lost three in a row, and Boston remains just 2 1/2 games back in the American League East.
"Any loss is tough," said Ziegler. "Doesn't matter how it happens. Losing late in the game is no fun, for sure. Bottom line is they scored more runs than us. They found a way to do it. There's a lot to be said for them just trying to put the ball in play and make things happen."
Ian Browne has covered the Red Sox for MLB.com since 2002. Follow him on Twitter @IanMBrowne and Facebook. This story was not subject to the approval of Major League Baseball or its clubs.