Beat the Streak leader climbs closer to $5.6M
Graham Manning, 26, extended run to 42 behind Bogaerts, Prado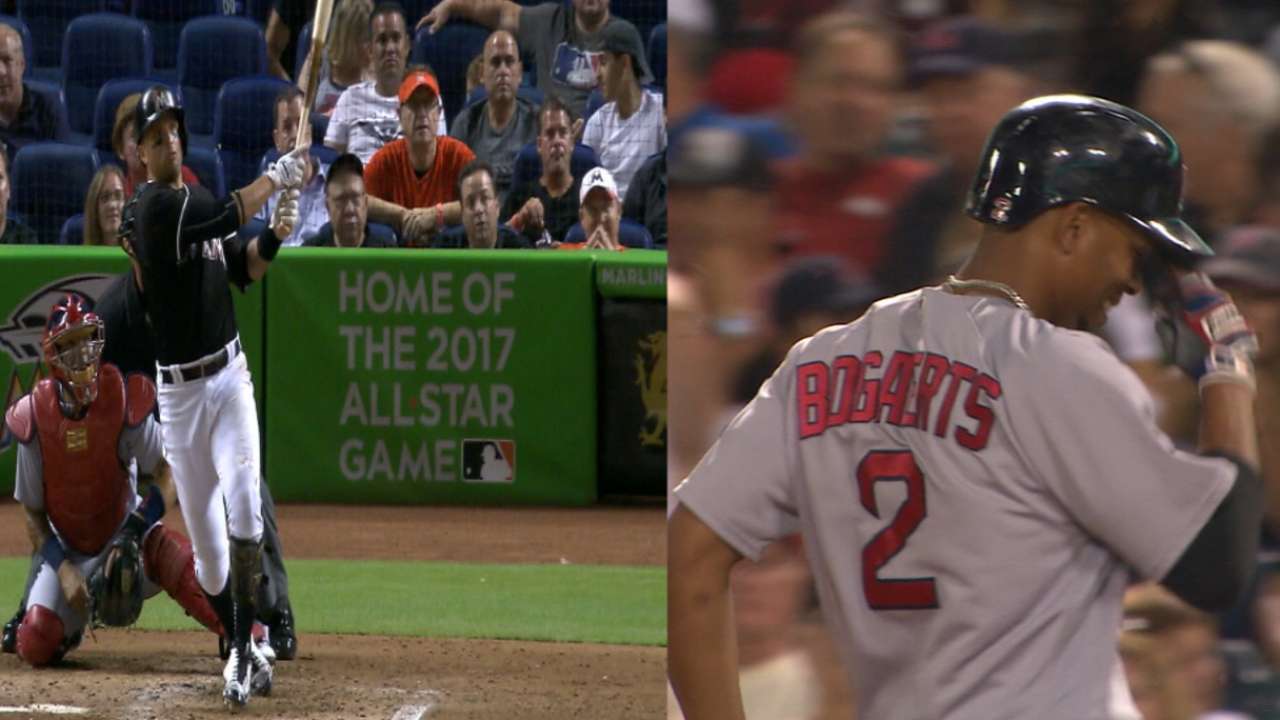 One month ago, a man by the name of Terry Sims tied the Beat the Streak all-time record with 49 straight successful picks. And now, another participant is making a run at the game's $5.6 million grand prize.
Graham Manning -- user "manning.gpm" -- pushed his streak to 42 on Thursday by selecting Martin Prado and Xander Bogaerts. Both batters came through with a hit to give Manning, a 26-year-old Baltimore resident, the longest streak since Sims' historic run came to an end on June 26.
In Beat the Streak, participants establish virtual "hitting streaks" by picking one or two big leaguers per day, with their runs continuing as long as their selections collect at least one hit in their contests. To claim the lifetime's worth of fame and fortune, a Streaker must top Hall of Famer Joe DiMaggio's magic hitting-streak total of 56, set in 1941, by one. In nearly 16 years of BTS play, nobody has "bested" Joe D.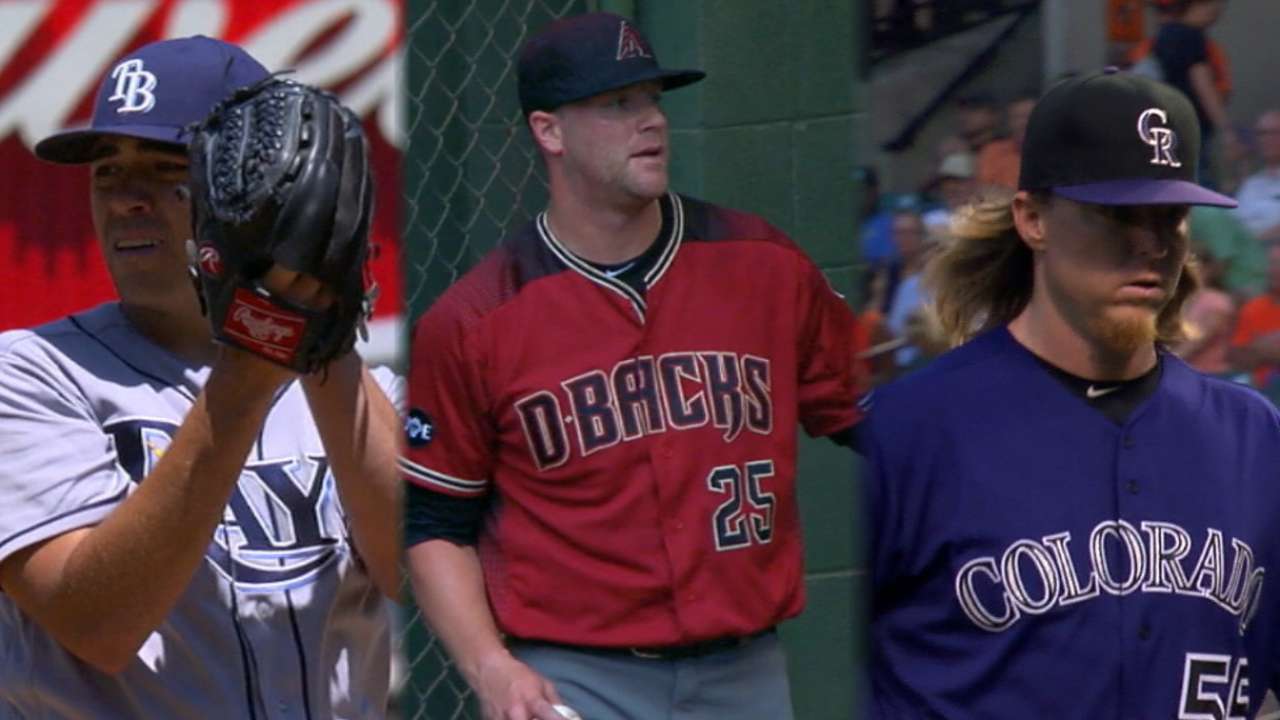 Bogaerts has been a popular pick for Manning, who's now deployed the Boston shortstop seven times during his streak. Bogaerts is frequently a safe selection, having collected hits in 78 of his 98 games this season.
With Prado's and Bogaerts' hits on Thursday, Manning made progress on two fronts. For starters, he's now 73.7 percent of the way to the game's $5.6 million summit, the ultimate goal for all. He also gained ground in MLB.com's new BTS challenge -- the ".406 contest," where 0-for nights are OK. This secondary competition is an ode to Ted Williams' incredible .406 batting average in 1941.
If a player's BTS picks "hit" .406 or better from now through the season's end (with a minimum of 250 plate appearances), he or she will be eligible to win four tickets to six regular-season games in 2017. Manning's Thursday picks combined to hit 3-for-8. Bogaerts batted 1-for-4 for the Red Sox against the Angels, while Miami's Prado went 2-for-4 vs. the Cardinals.
It's now easier than ever for players to chase down DiMaggio's 56-game hitting streak. For example: Users have the option of employing the "Double Down" feature, as Manning did Thursday night by making two picks, to advance their streaks two games at a time.
Additionally, BTS research filters such as batting-order position, right- or left-handed pitchers and cold opposing pitchers are at fans' disposal. BTS players can also take days off between selections if they don't find ideal matchups.
Whenever a season goes by without a winner, a $10,000 consolation prize is awarded to those atop the calendar year's leaderboard. Additionally, the BTS game-makers hand out millions of other prizes for streaks as small as five.
It would be especially fitting if a BTS user broke the BTS drought this year. After all, it's the 75th anniversary of DiMaggio's remarkable streak, which was commemorated with daily recaps on MLB.com and @TheStreak on Twitter.
Chad Thornburg is a reporter for MLB.com. This story was not subject to the approval of Major League Baseball or its clubs.