Stung by HRs, Wisler sent back to Minors
Righty optioned to Triple-A after allowing 3 long balls in loss to Phillies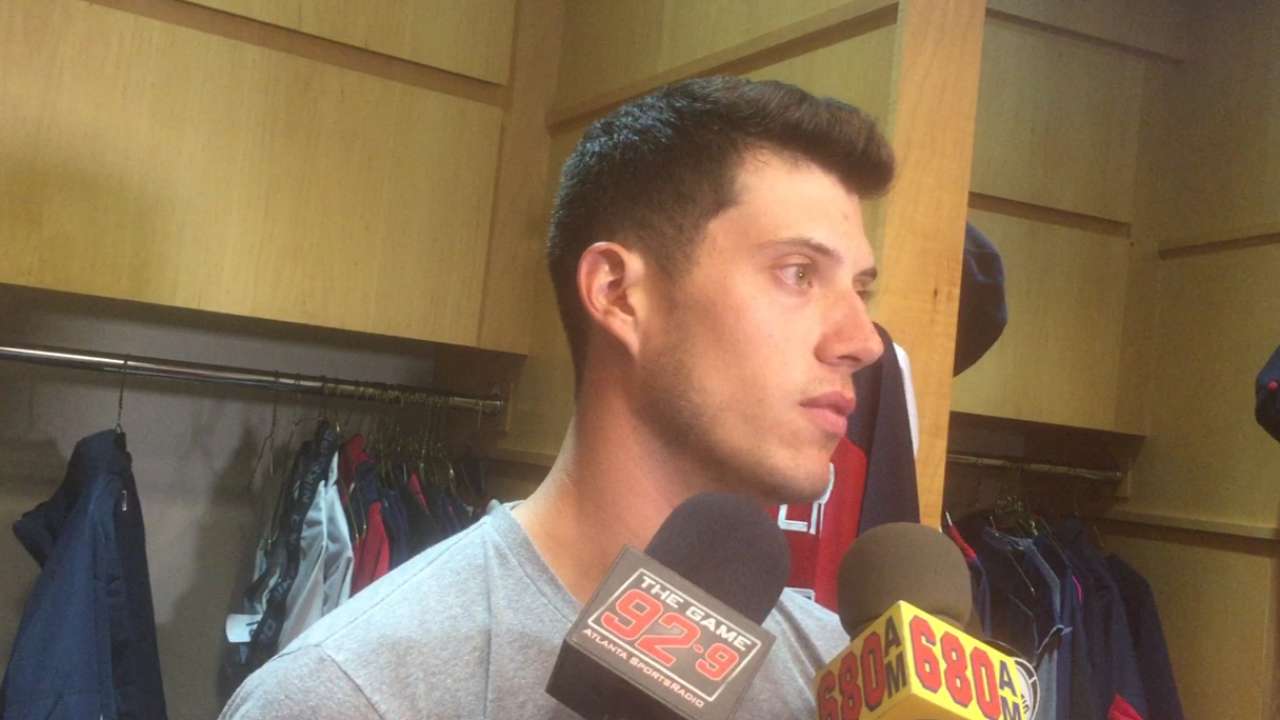 ATLANTA -- Matt Wisler exited May with reason to believe he had distanced himself from the frustrating portion of his development. But the Braves right-hander will enter August humbled by the reality that he is once again back at the Minor League level.
After Wisler produced his latest rough start in Thursday night's 7-5 loss to the Phillies, the Braves informed him he was being optioned to Triple-A Gwinnett. The demotion will give the once highly-regarded prospect a chance to clear his mind and gain the aggression that he has lacked over the past two months.
"Sometimes you've got to take a step back and take two forward," Braves manager Brian Snitker said. "That's maybe where he's at right now."
The Braves contemplated demoting Wisler after his July 18 start in Cincinnati and again after last Saturday's outing at Colorado. His willingness to throw his changeup more frequently and attack hitters inside with more regularity during that most recent start against the Rockies influenced the decision to keep him in Atlanta's rotation for at least one more start.
Wisler surrendered back-to-back home runs -- Maikel Franco's three-run shot and Tommy Joseph's solo shot -- during the Phillies' five-run first inning. Philadelphia produced just one baserunner over the next three innings, but Wisler's once-reliable slider once again proved problematic when he surrendered a two-run homer to Aaron Altherr in the fifth.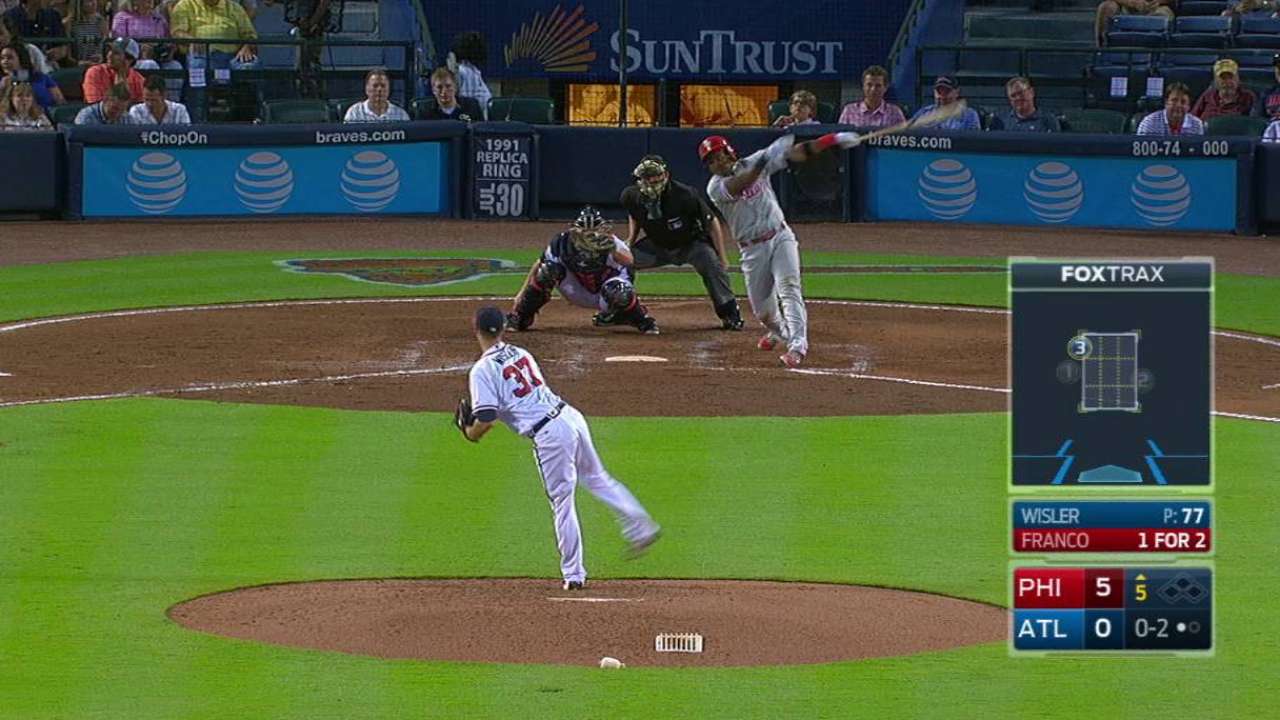 "I didn't pitch very well the last month-and-a-half, so I definitely know I've earned the demotion," Wisler said. "There's nothing they can do about that. It's on me. I've got to go fight and go back down there and try to earn my way back up."
When Wisler produced a 3.21 ERA through his first 10 starts of the season, he limited opponents to a .210 batting average and surrendered a total of six home runs. The 24-year-old right-hander has struggled mightily as he has produced a 7.71 ERA in the 10 starts that have followed. He has allowed opponents to produce a .328 batting average and tally 16 homers within this span.
"I just look at the stuff and it's just too good for that to keep happening," Snitker said. "It's a mindset. You've got to believe in yourself. You've got to be confident. You've got to be the aggressor. You've got to be on the attack. It's a tough business. The other team doesn't care how bad you're going. If they see any sign of weakness, all you're doing is adding wood to the fire. He's just got to get it right."
Wisler's inconsistent command of his slider has proven problematic and before last weekend, he was shy to rely on the changeup he spent this winter refining with Tom Glavine's assistance. But the primary concern the Braves have had over the past couple weeks seemed to center on the lack of aggression Wisler was showing while attacking hitters.
"I've got to go down there, get my stuff situated and get myself back in order," Wisler said. "When I think I'm ready is when I'm ready."
Mark Bowman is a reporter for MLB.com. Listen to his podcast. This story was not subject to the approval of Major League Baseball or its clubs.