Nola back in win column despite command issues
Right-hander allows three runs over five innings to beat Braves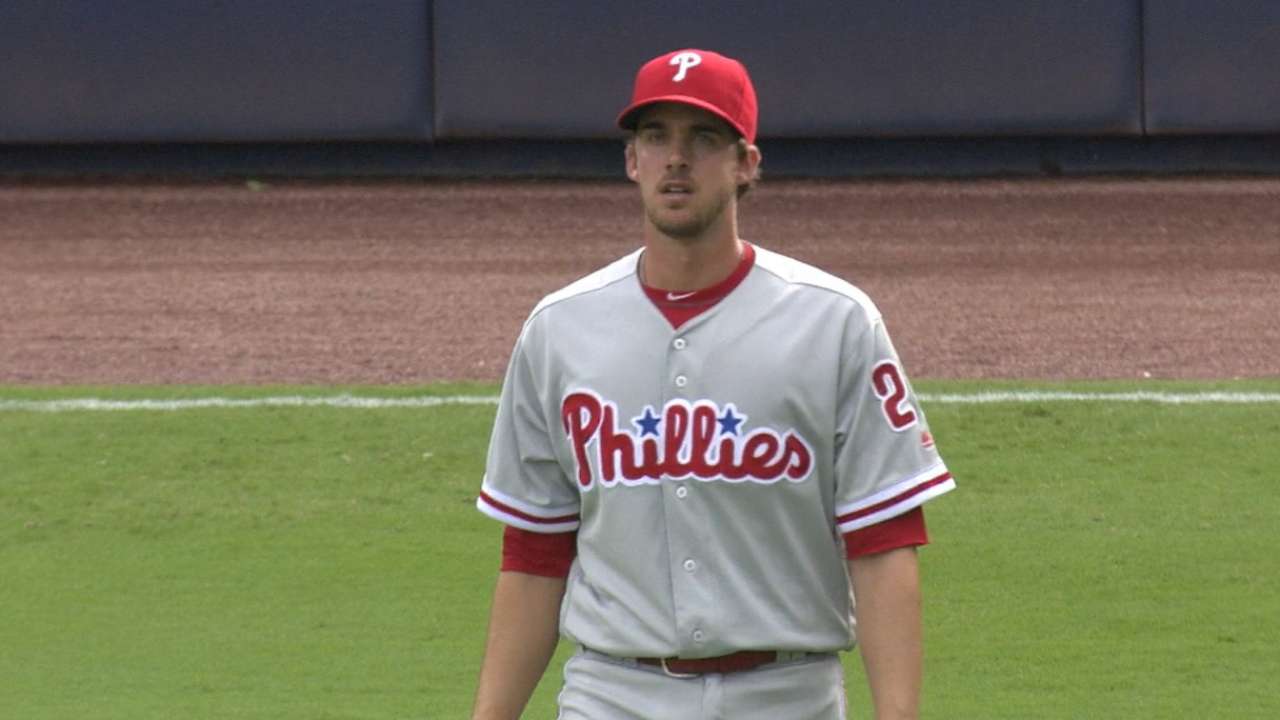 ATLANTA -- Perhaps the 'W' next to Aaron Nola's name in the box score will help.
He grinded through five innings Thursday night in a 7-5 victory over the Braves at Turner Field, allowing eight hits, three runs, three walks, one hit batter and striking out five in five innings. He threw 95 pitches, extending the first, second and fourth innings after he had retired each of the two batters he faced.
Still, he got his first win since June 5.
"It has been a while," Nola said.
Pitchers these days are not judged by wins because so much in a game is out of a starting pitcher's hands. But while wins are not a true measuring stick of a pitcher's worth, pitchers still like to see a good record next to their name.
So maybe this will get Nola moving in the right direction again because he has not looked like himself for some time, including Thursday. Atlanta entered the game with the worst offense in baseball, averaging 3.43 runs per game, but the Braves reached base 12 times against Nola.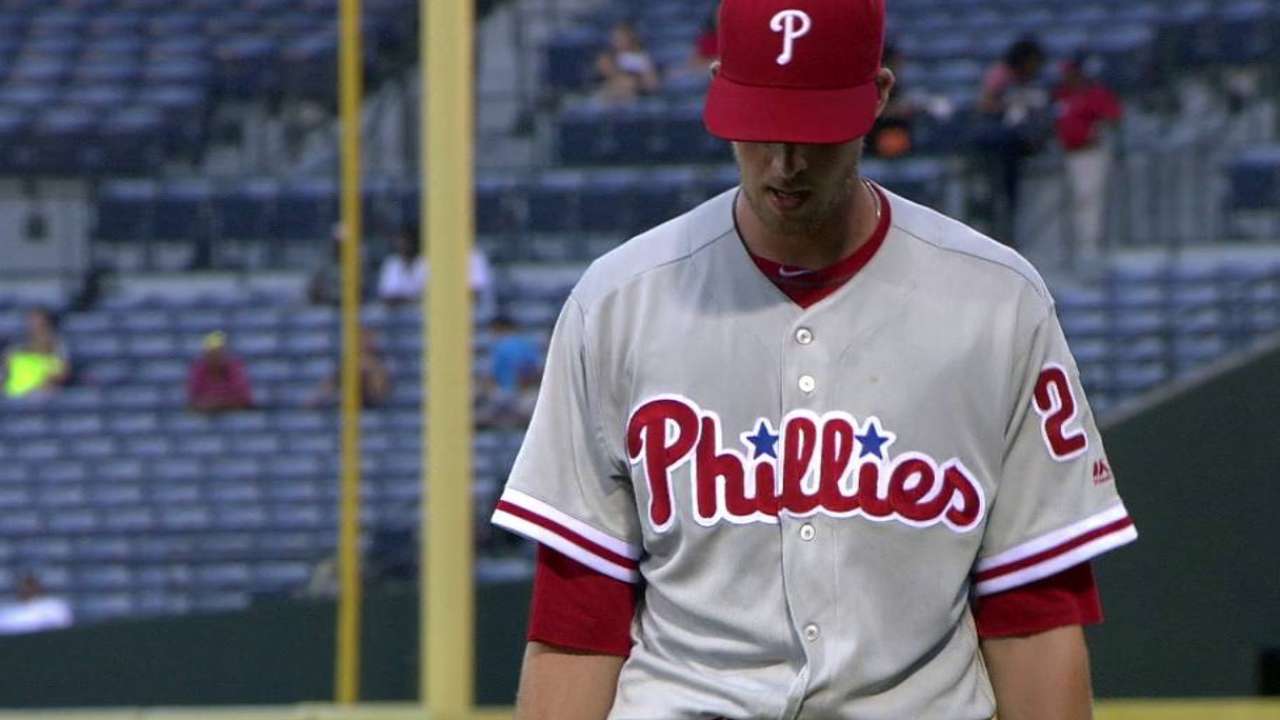 "Fairly OK," he said, assessing his performance.
Nola has a 9.82 ERA in eight starts since he beat the Brewers on June 5. He struggled so much in June and July that the Phillies skipped his final start before the All-Star break.
The Phillies breathed a sigh of relief July 18, when he pitched six scoreless innings against the Marlins at Citizens Bank Park. But Nola has allowed 14 hits, nine runs and five walks in nine innings in two starts since.
"He's not the same guy," Phillies manager Pete Mackanin said. "He's just struggling with command once again. He's not dotting his fastball like he normally does. His curveball is erratic. He needs to get back on track."
"I feel like I have the command for the most part, but there's some areas I still need to get better at and work to get better at," Nola said.
Todd Zolecki has covered the Phillies since 2003, and for MLB.com since 2009. Read his Phillies blog The Zo Zone, follow him on Twitter and listen to his podcast. This story was not subject to the approval of Major League Baseball or its clubs.