First-place Nats & Giants square off on MLB.TV
Padres try for NL home run record; Odorizzi starts for Rays amid trade rumors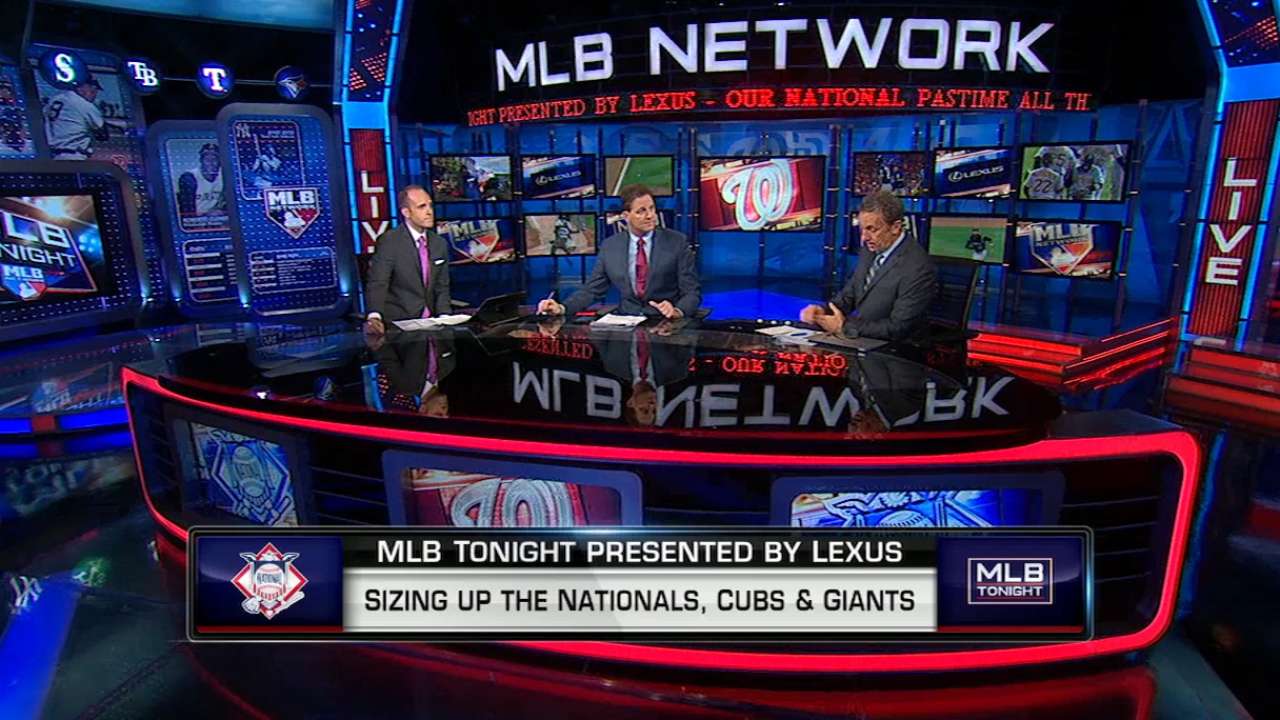 A potential playoff preview will be on display in the Bay Area this weekend as the Nationals and Giants continue a four-game series at AT&T Park.
This National League clash will have plenty of star power -- San Francisco and Washington have nine All-Stars between them -- beginning with Max Scherzer toeing the rubber in the opener tonight. Fans can catch all the action streaming live on MLB.TV.
MLB.TV Premium has returned with the same features as last year, and is only $79.99 for the rest of the season. This package has the best value and provides access to more than 400 devices and a free subscription to the MLB.com At Bat Premium app (a $19.99 value). It offers the best picture quality ever -- a new 60 frames per second -- for supported devices. Monthly signups for MLB.TV Premium are now underway as well for $24.99.
The new MLB.TV Single Team package is also available as a $59.99 yearly subscription. You can watch a single team's live out-of-market games in full HD.
Here's what to watch for throughout the day (all times in ET):
Scherzer stars in battle of first-place clubs: WSH@SF, 10:15 p.m.
Washington's Scherzer will look to continue his recent dominance in the second of seven meetings between these NL contenders. Since June 1, the right-hander has a 1.71 ERA and 91 strikeouts with 13 walks in 10 starts. The Giants, however, have had Scherzer's number over the years. His 6.85 ERA in five starts vs. San Francisco is his highest against any opponent.
Jeff Samardzija will take the mound for the Giants. He's allowed five runs in both of his second-half starts. Samardzija is 2-3 with a 3.12 ERA in 12 career appearances (five starts) vs. Washington.
Stat that matters: Nationals star Bryce Harper entered Thursday's series opener batting just .100 (4-for-40) since the break.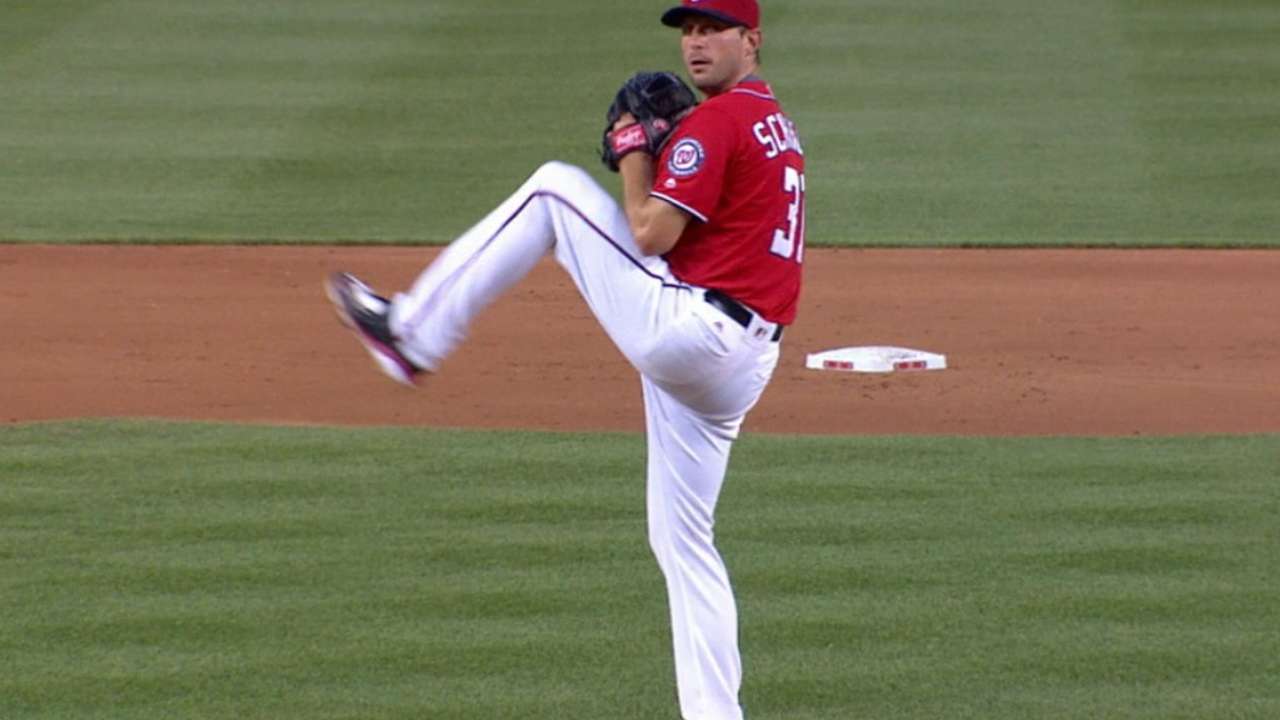 Home run history: Reds@Padres, 10:40 p.m.
The Padres will try to topple an NL home run record that's stood for nearly two decades when they take the field at Petco Park. San Diego has homered in 25 consecutive games, matching the NL record set by the Braves in 1998. If the Padres go deep again tonight -- against none other than Cincinnati, the last team to hold them without a long ball -- they would establish a new NL record and pull within one game of the Rangers' Major League record (27) set in 2002.
Edwin Jackson gets the start for the Padres. He's allowed four earned runs in 12 1/3 innings since joining the organization. For Cincinnati, Brandon Finnegan will take the ball, looking to go deeper into the ballgame than he has in his last several outings. The southpaw hasn't recorded an out in the sixth inning in any of his last four starts.
Stat that matters: The Padres' power hasn't yet translated to success in the standings. They're 11-14 since the start of the home run streak. The Braves, by contrast, went 20-5 throughout their 1998 streak.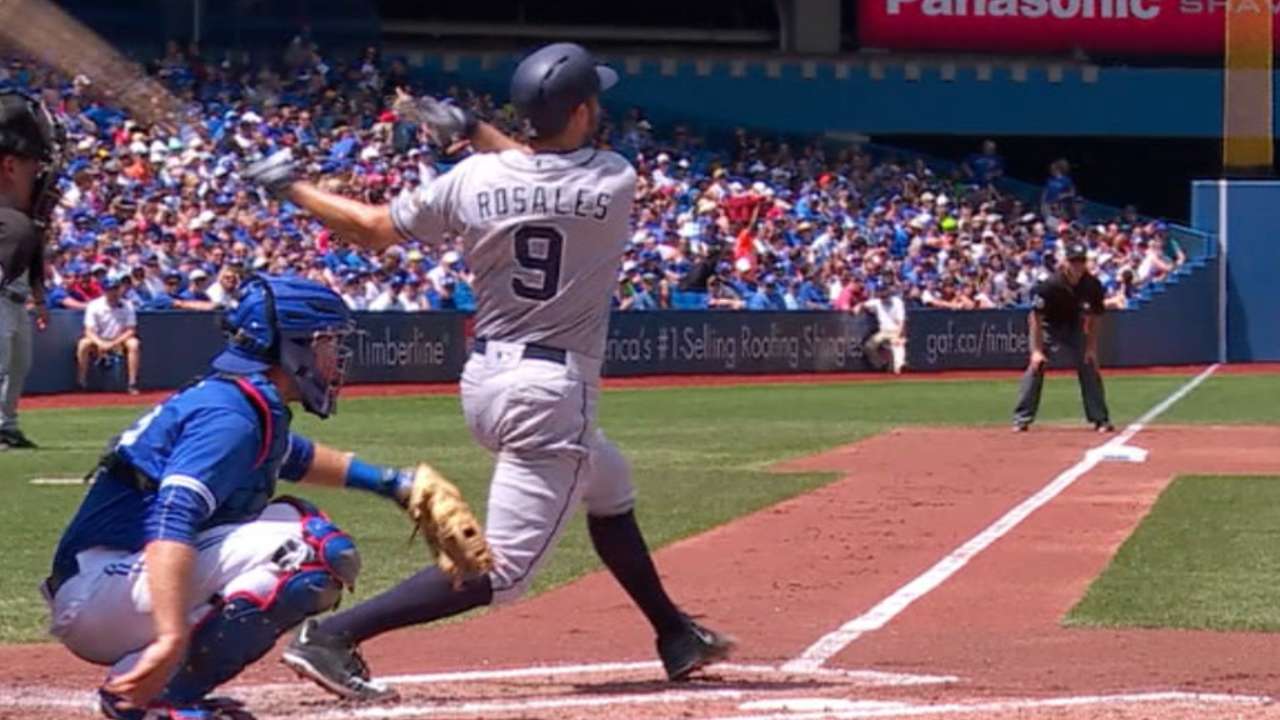 MLB.TV Premium subscribers get the Mosaic View -- split screen or quad, available on PC or Mac only. That always comes in handy, especially when scoreboard-watching looms. MLB.TV Premium and MLB.TV Single Team subscribers both enjoy HD and both will get real-time highlights and player stats automatically loaded moments after they occur (only for the game you are watching with MLB.TV Single Team, and for all games with MLB.TV Premium).
Chad Thornburg is a reporter for MLB.com. This story was not subject to the approval of Major League Baseball or its clubs.