Nats have 3 of top 17 prospects in midseason rankings
Giolito leads way at fourth overall in MLB Pipeline's updated Top 100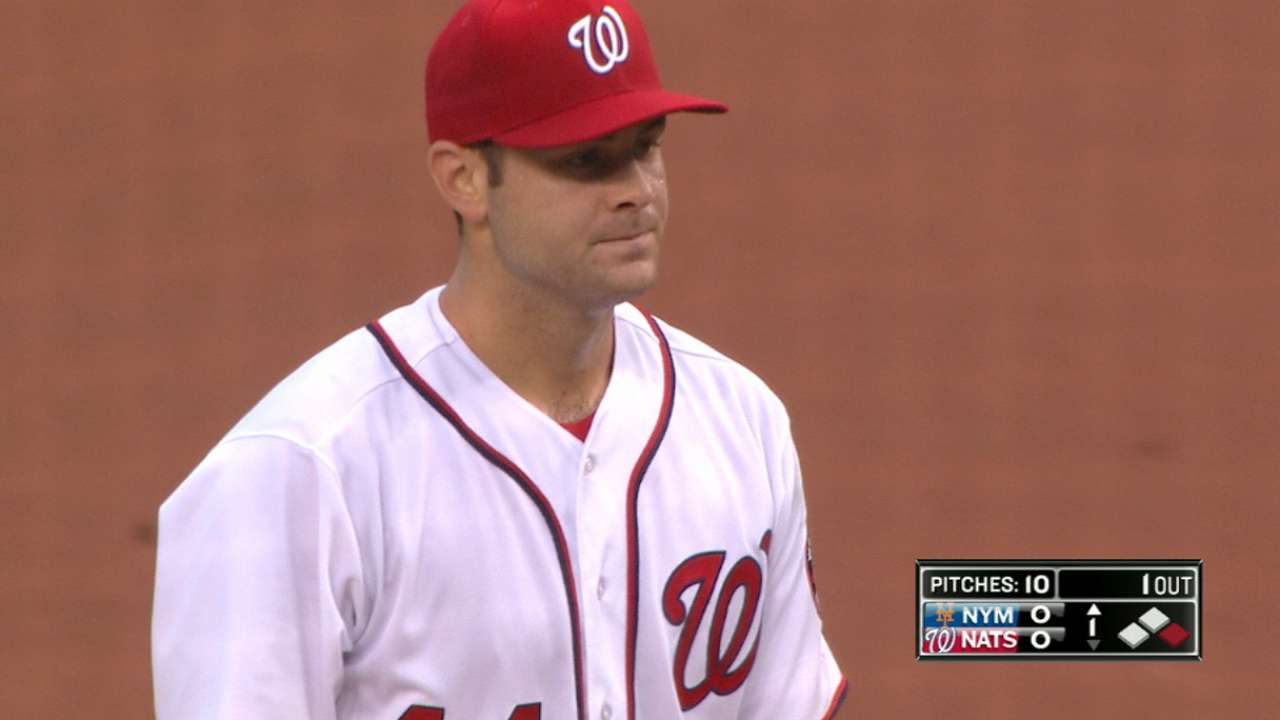 SAN FRANCISCO -- Building a strong farm system is primarily the way Nationals general manager Mike Rizzo has built his team into a perennial contender, one that is currently leading the National League East, which would be its third division title in five seasons.
And Washington continues to boast one of the top farm systems in baseball, with three of the top 17 players on MLBPipeline.com's Midseason Top 100 Prospects list. The Nationals own the highest ranking trio, with Lucas Giolito (down from the top spot to No.4), shortstop Trea Turner (No.11) and outfielder Victor Robles (No.17). Reynaldo Lopez and Erick Fedde round out the members of the organization on the list at Nos. 49 and 92, respectively.
The organization ranks third in the Majors in Prospect Points (332) -- a system designed by MLB Pipeline that assigns points to the top 100 prospects starting at 100 points for No. 1 and down the line to one point for No. 100 -- trailing Pittsburg (383) and Boston (346).
Despite the Nationals' need to add bullpen help before Monday's non-waiver Trade Deadline, Washington has deemed a few of those top prospects untouchable.
Turner is already making an impact on the Major League club, as an effective leadoff hitter and lately starting center fielder, and Rizzo called Giolito and Lopez recently, "guys that we like and we're probably not going to move."
Although, Fedde and Robles have yet to crack the Majors, Giolito and Lopez have filled in for the injured Joe Ross in the rotation.
The ranking of baseball's top prospects is done by MLBPipeline.com Draft and prospect experts Jonathan Mayo, Jim Callis and Mike Rosenbaum, who compile input from industry sources, including scouts and scouting directors. It is based on analysis of players' skill sets, upsides, proximity to the Majors and potential immediate impact to their teams. Only players with rookie status are eligible for the list. The rankings follow the Collective Bargaining Agreement guidelines for which players fall under the international pool money rules: Players who were at least 23 years old when they signed and played in leagues deemed to be professional (Japan, Korea, Taiwan, Cuba) are not eligible.
Jamal Collier covers the Nationals for MLB.com. Follow him on Twitter at @jamalcollier. This story was not subject to the approval of Major League Baseball or its clubs.