MLB denies Angels' appeal vs. Royals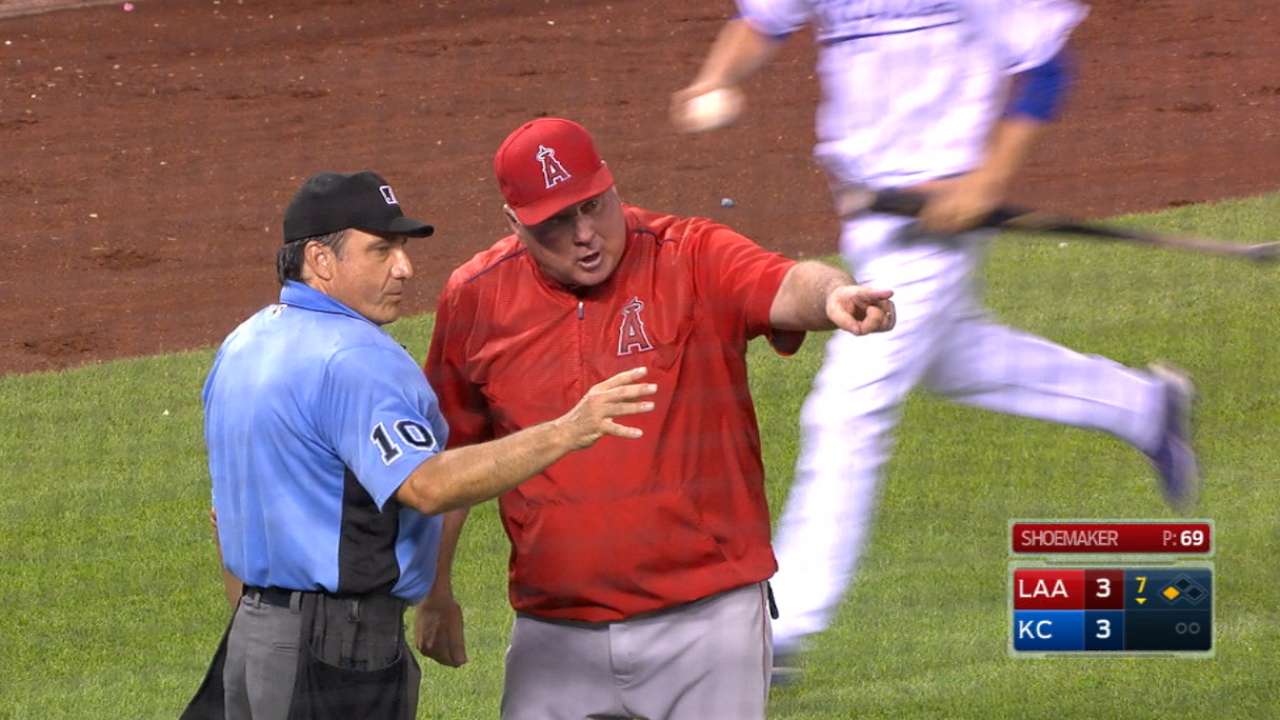 Chief Baseball Officer Joe Torre has denied the Los Angeles Angels' formal protest in regards to their loss Wednesday to the Kansas City Royals, Major League Baseball announced Thursday.
Angels manager Mike Scioscia filed the protest following Wednesday's game because of a non-interference call in the seventh inning. He argued Royals infielder Raul Mondesi Jr. was inside the baseline while running out a bunted ball, which caused a throwing error by Angels pitcher Matt Shoemaker. Two runs scored on the play and the Royals ultimately won, 7-5.
Scioscia spoke with the umpire crew for several minutes following the play, though the umpires ruled the call on the field to stand.
The Angels played the remainder of the game under protest.
"I wouldn't have filed the protest if we didn't feel we were on the right side of it, and I still do," Scioscia said. "But I respect their decision. Hopefully it will foster some conversation in the future about that play and we can maybe get it a little bit cleaner."
Oliver Macklin is a reporter for MLB.com. This story was not subject to the approval of Major League Baseball or its clubs.