Fifth-ranked Swanson among 5 Braves in Top 100
Albies, Newcomb, Allard, Anderson also named to midseason list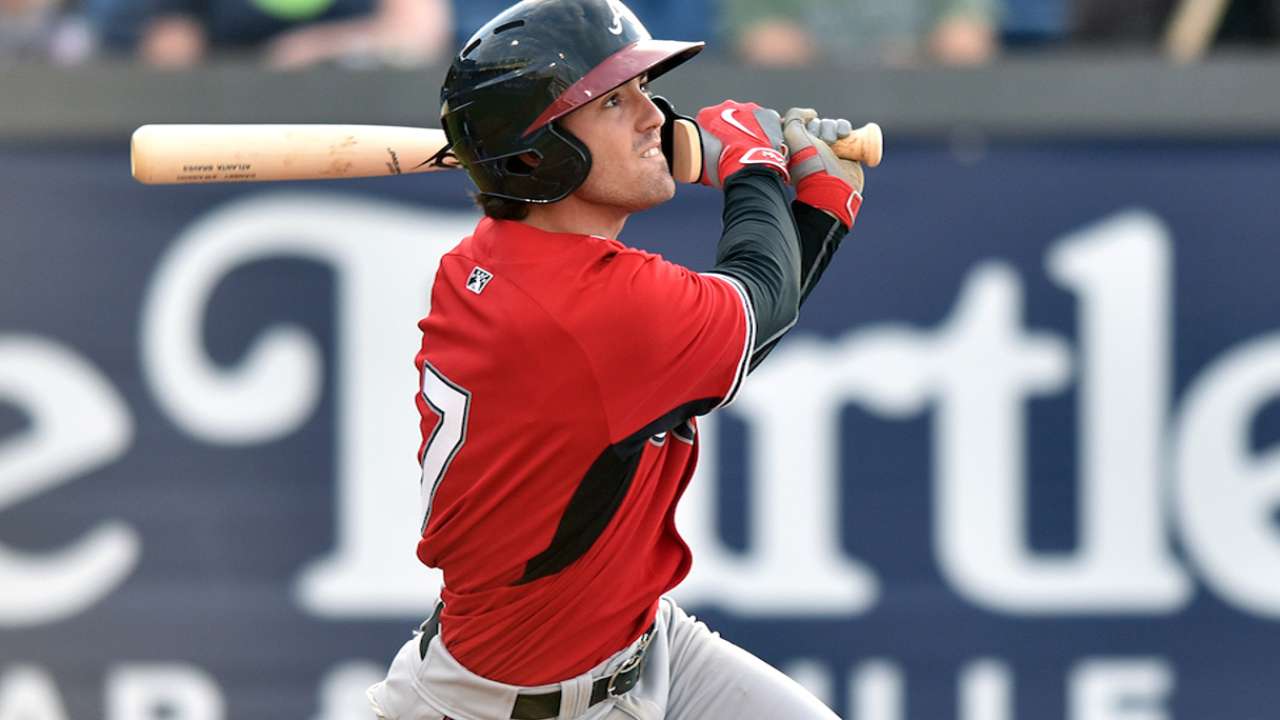 ATLANTA -- As shortstop Dansby Swanson has progressed through his first full professional season, he has lived up to lofty expectations and strengthened his status as one of baseball's top overall prospects.
Swanson ranks fifth on MLBPipeline.com's midseason Top 100 prospects list, which was released on Thursday. Four other Braves were included on this list -- second baseman Ozzie Albies (19th) and left-handed pitcher Sean Newcomb (60th), left-handed pitcher Kolby Allard (75th) and right-handed pitcher Ian Anderson (94th).
While Newcomb has fallen from No. 21 to No. 60 since the start of this season, Swanson has risen three spots and Albies has improved his position 10 spots. Allard has jumped 14 spots during his first full professional season and Anderson gains this honor less than two months after the Braves took him with the third overall selection in the MLB Draft.
Swanson and Albies could be brought to Atlanta to begin serving as a double-play combo before the end of this season, but the Braves are currently content to allow both of these heralded prospects to continue extending their development with Double-A Mississippi.
Albies experienced some trouble during his stint with Triple-A Gwinnett earlier this season and Swanson has batted just .240 in July -- possibly a product of the fatigue he has experienced while getting his first taste of playing on a daily basis over the course of six months at the pro level.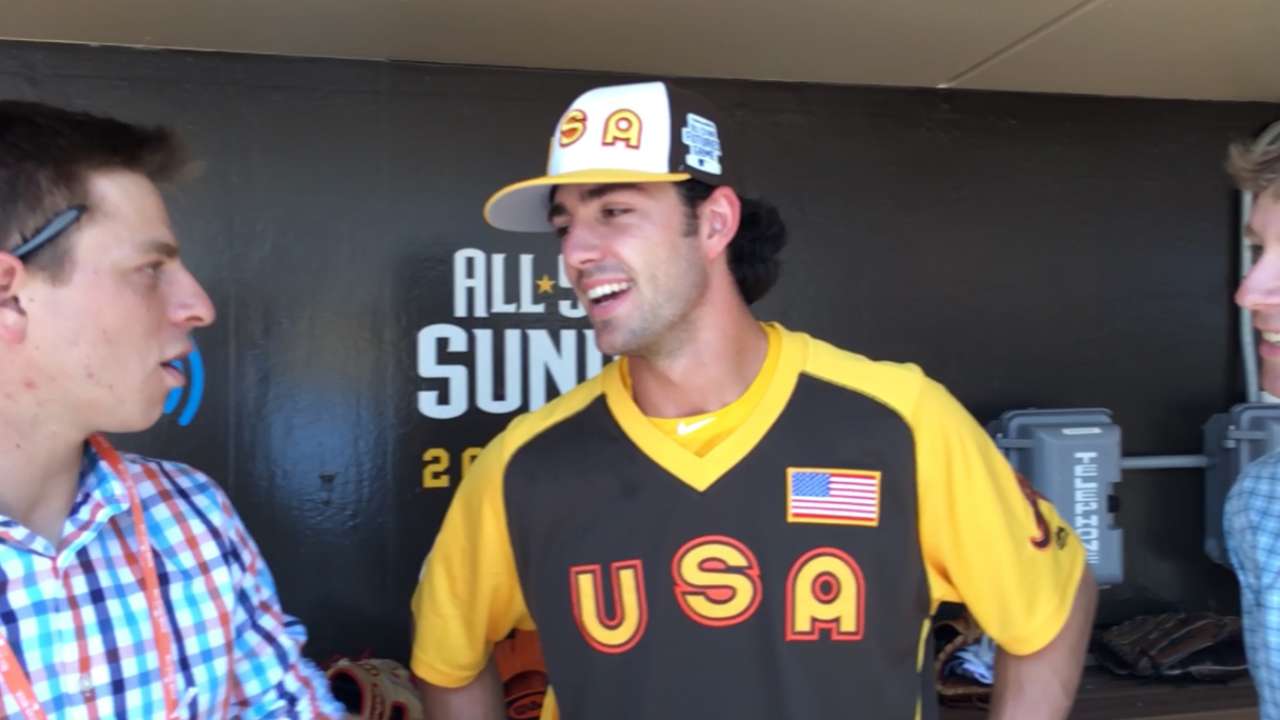 MLBPipeline.com also updated the Braves' Top 30 Prospects list, which is obviously headed by the five players listed on the Top 100 list. Rounding out the team's top 10 in order are right-handed pitcher Mike Soroka, left-hander Joey Wentz, shortstop Kevin Maitan, infielder Travis Demeritte and right-handed pitcher Touki Toussaint.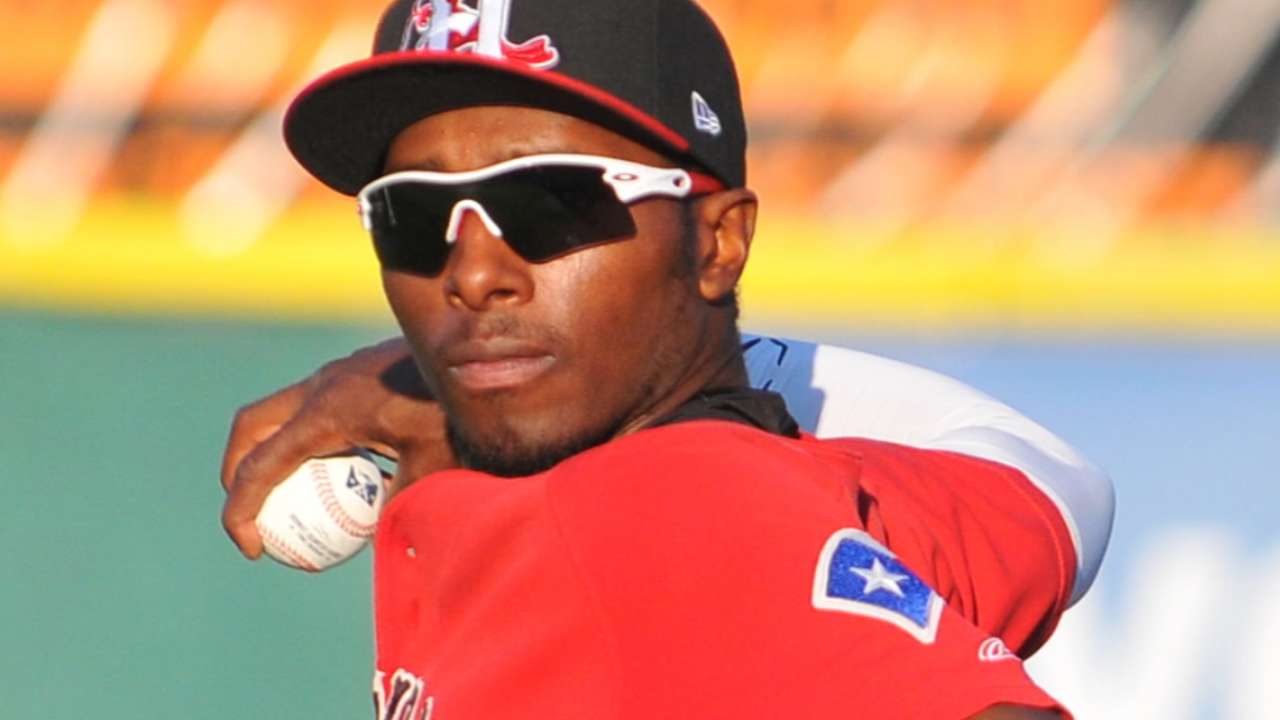 The Braves have acquired 13 of their top 15 prospects via drafts, trades or international signings completed since the end of the 2014 season. The only members of this group that don't fit into this category are Albies and Lucas Sims, a promising right-handed starter who could compete for a spot in Atlanta's rotation and has gone from being ranked third to 15th on this list within a span of two years.
While Sims has encountered some struggles within this span, his fall is heavily influenced by the wealth of talent the Braves have compiled since beginning their massive rebuilding project after the 2014 season.
Atlanta has taken a high school pitcher (Allard and Soroka in 2015, and Anderson and Wentz) with their first two selections in both of the last two Drafts. Each of these hurlers now rank among the club's top seven prospects. Maitan drew comparisons to Miguel Cabrera as he was heralded as the top talent available on this year's international market.
Mark Bowman is a reporter for MLB.com. Listen to his podcast. This story was not subject to the approval of Major League Baseball or its clubs.