Trade rumors grow for Tribe as Deadline nears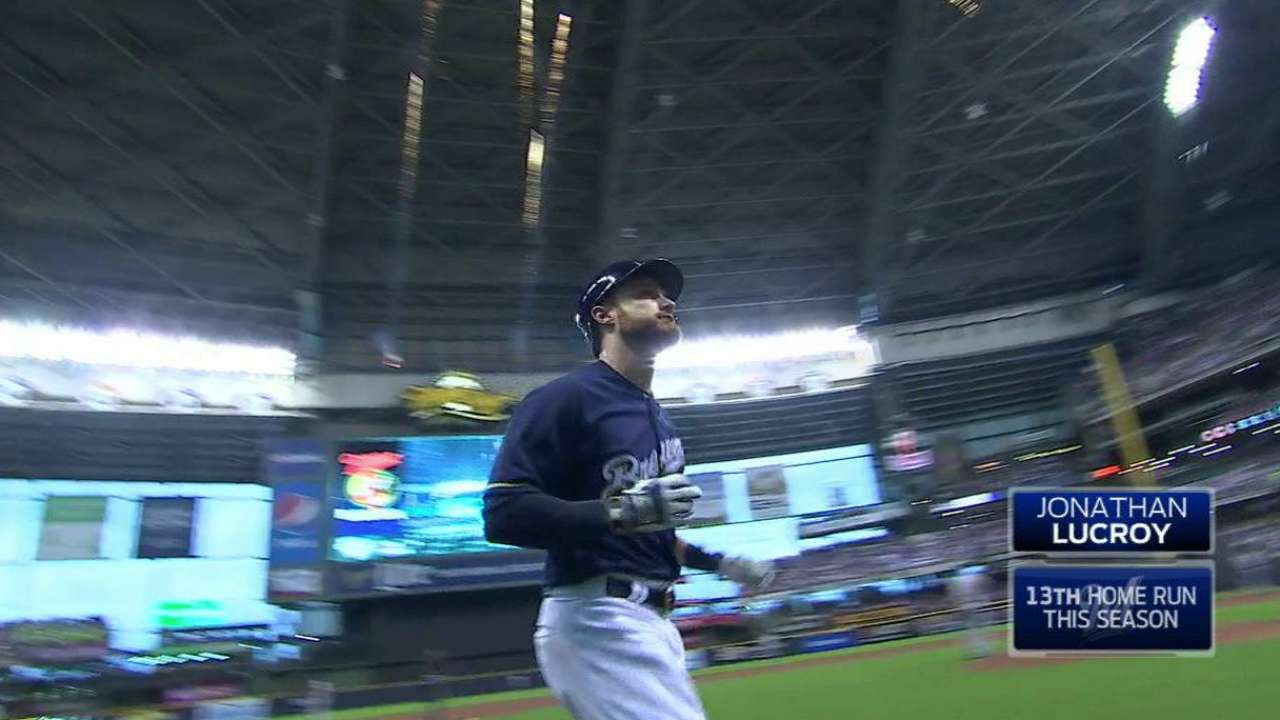 CLEVELAND -- The Indians have seen their lead in the American League Central decrease by three games in the past week. Over that same stretch, it has become increasingly clear that Cleveland could use some help to lengthen out its bullpen and lineup.
The Indians, who entered Thursday leading the Tigers by 4 1/2 games in the division, remain engaged in trade talks on a number of fronts as Monday's 4 p.m. ET non-waiver Trade Deadline approaches. The Tribe has reportedly had discussions with the Brewers about All-Star catcher Jonathan Lucroy, and Cleveland has been linked to a handful of other players (both relievers and bats) in recent rumblings.
"I think we'll have the flexibility that we need to acquire a player," Indians president of baseball operations Chris Antonetti said recently. "I think our difficult decisions are going to come down to what level of talent we are willing to part with to acquire players, and whether or not there's the right fit out there."
How would Lucroy fit into the picture?
The Indians headed into Thursday ranked fourth in the AL in runs scored, but the catching position has been an offensive black hole (31 weighted Runs Created Plus) for the club. Lucroy boasted a .300 average and .848 OPS through 93 games for the Brewers, and he is a bargain at $4 million this season. The catcher also has an affordable $5.25 million club option for '17.
Lucroy is an above-average catcher defensively, so the hope would be that the Indians -- powered by starting pitching -- would not miss much of a beat. Starter Yan Gomes (separated right shoulder) is out at least until September, but signed through at least 2019. Lucroy would be a temporary solution, and perhaps an option for first base in '17, if he were acquired.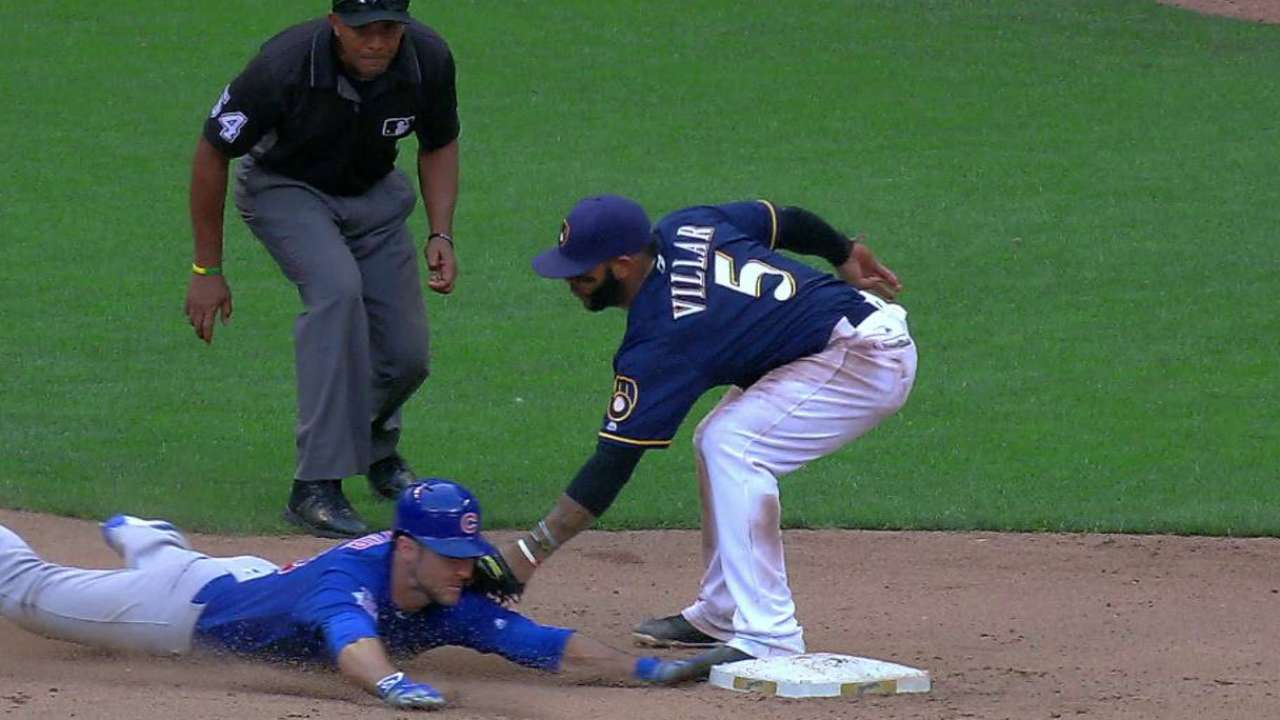 Could Cleveland land Lucroy and lefty Will Smith?
Indians lefties have allowed a .280/.345/.360 slash line and turned in a 1.36 WHIP against left-handed batters this season. It has been reported that the Brewers have talked about a Lucroy-and-Smith deal with Cleveland, but it should be noted that the reliever has reverse splits over the past two years. Smith has held righties to a .185 (.567 OPS) showing and lefties to a .269 (.777 OPS) mark over the '15-16 seasons.
Smith is under contract for $1.475 million this season and will not be eligible for free agency until 2020. That fits the mold of players typically targeted by Cleveland, but he is not the true lefty specialist the Indians need. It is also worth noting that Smith, who is coming back from a right knee injury, has seen his fastball velocity drop to 92.6 mph from 94 mph since last year.
What about Rockies lefty Boone Logan?
Logan, 31, better fits what Cleveland is looking for in its search for bullpen help. The Tribe missed out on Aroldis Chapman and might not be willing to give up what it would require to land Andrew Miller from the Yankees. Logan, however, is a nice alternative. The lefty has been effective against both righties (.509 OPS) and lefties (.418 OPS) this year and will be a free agent this coming offseason.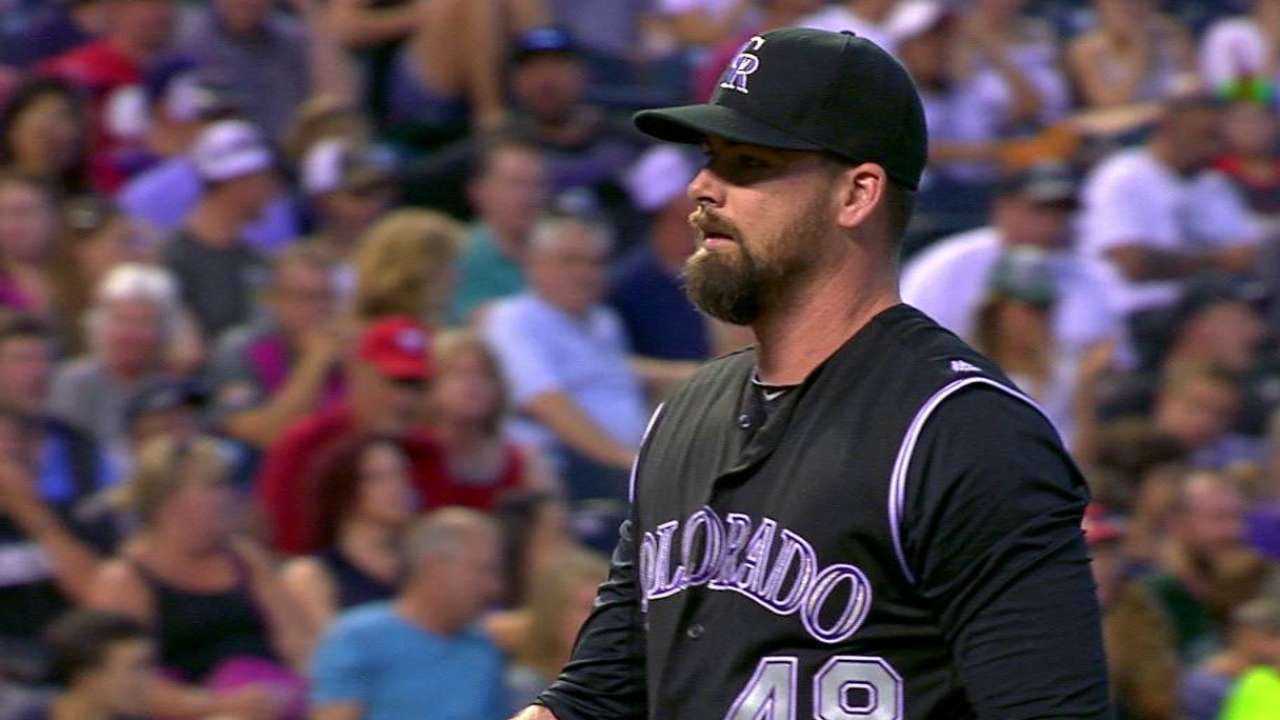 Why are the Indians reportedly linked to Tampa Bay's Steve Pearce?
Pearce, 33, was on Cleveland's wish list over the winter before he signed a one-year, $4.75 million deal with the Rays. He can play the corner-outfield spots and has experience at first, second and third base. The Indians would probably view him as a left fielder, especially against lefty pitching. Entering Thursday, Pearce had a 1.212 OPS against southpaws this season. With Pearce in the fold, Cleveland could better match up against a lefty starter. It could also open the door for Jose Ramirez to take more at-bats from Juan Uribe (58 wRC+) at third base.
Jordan Bastian has covered the Indians for MLB.com since 2011, and previously covered the Blue Jays from 2006-10. Read his blog, Major League Bastian, follow him on Twitter @MLBastian and listen to his podcast. This story was not subject to the approval of Major League Baseball or its clubs.