Rivera helps at dish, but hurts on bases, with bunt
Backup catcher thrown out at third after plating lone Mets run; tries to let ball roll foul in 9th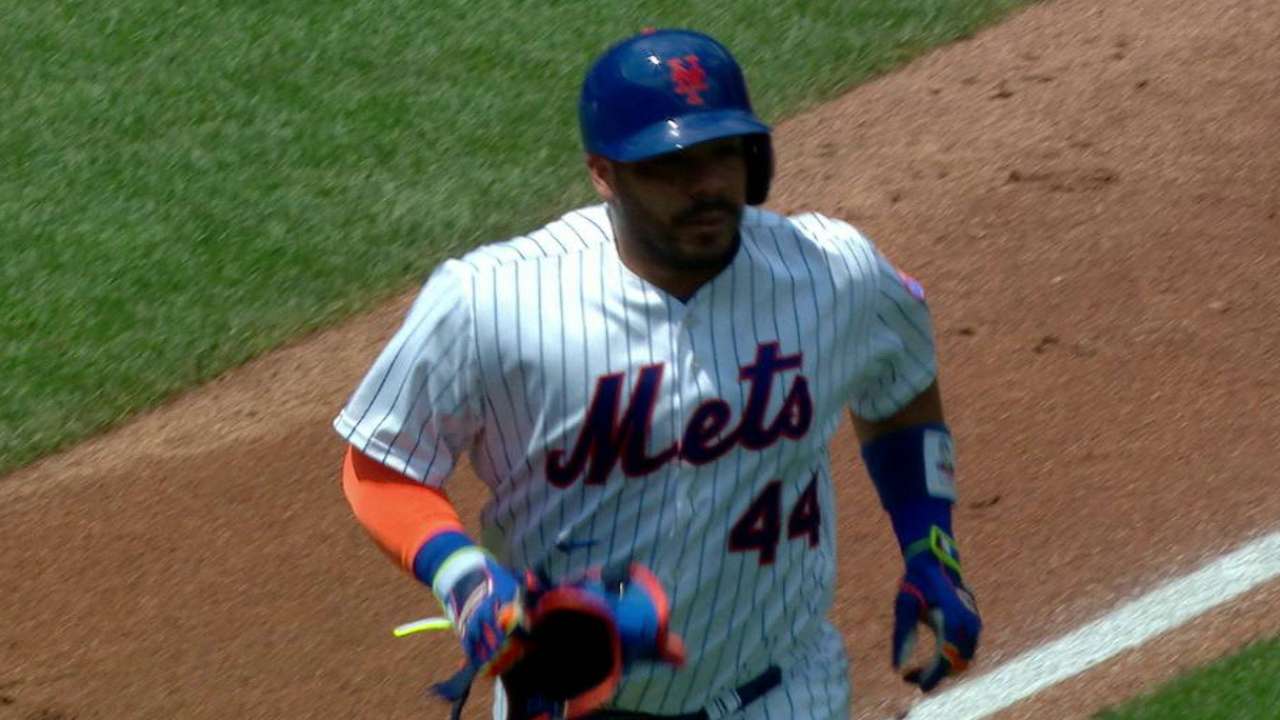 NEW YORK -- Rene Rivera brings many positives to the Mets, both intangible and otherwise. The eight-year veteran has a warm presence in the clubhouse, offering salutations and quips to passersby from the chair in front of his locker. He's renowned by the Mets' pitching staff for his knowledge behind the plate. And, lately, he's been a pretty good hitter.
With a 3-for-4 performance in the Mets' 2-1 loss to the Rockies on Wednesday, Rivera's second start in four days, his July batting average rose to .357. The 5-foot-10, 215-pound catcher has never been known for his speed, though. So while it looked like he might've gotten a bit too ambitious trying to stretch an RBI double into a triple in the second inning, Rivera offered an alternative explanation.
"Actually, I didn't want a triple," Rivera said. "I saw the ball in the air, looked at third-base [coach Tim Teufel]. He was waving. I thought he was waving at me but he was waving [James] Loney [home]. I just misjudged."
It wasn't the backup catcher's only notable moment in the game. With the Mets clinging to a 1-0 lead in the top of the ninth, Daniel Descalso bunted an 0-2 offering from Jeurys Familia down the first-base line. There were runners on first and second with no outs.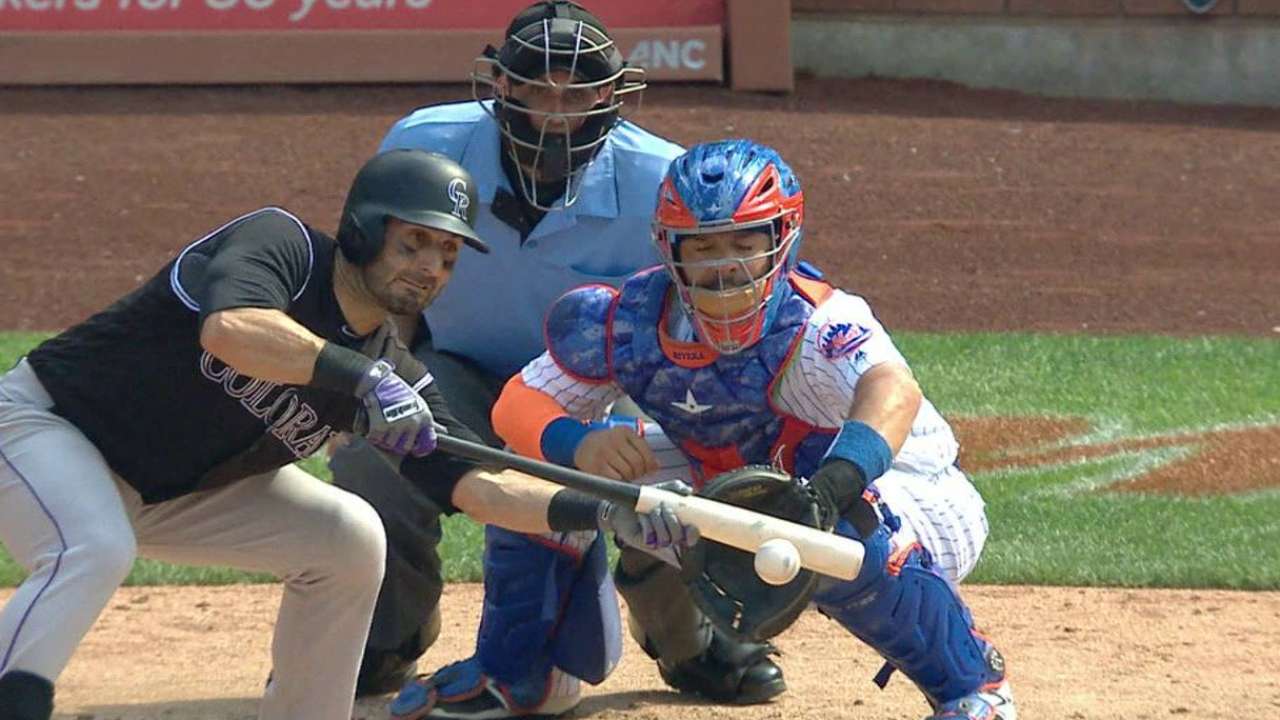 Rivera ripped off his mask and jumped up from his stance, keeping his gaze on the ball.
"The ball goes right down the line, on top of the line, looking like it's going foul. And then it stops," Rivera said.
With Descalso safely at first, Rivera picked up the ball and slammed it into his mitt. Two batters later, the Rockies tied the game. One batter after that, David Dahl scampered home on a wild pitch.
For much of the afternoon, it looked like Rivera's second-inning double would provide the only offense. The Mets went 1-for-9 with runners in scoring position. Rivera could only chuckle when recalling his conversation with Teufel after getting tagged out standing up a few steps ahead of third.
"It was a misunderstanding," Rivera said.
Perhaps similar terminology could be used to describe his approach to Descalso's bunt. Rivera demurred.
"I don't think it was a misjudgment," Rivera said. "It's one of those that you have to think fast. You have to catch it or let it go foul. My gut say just let it roll foul."
Joshua Needelman is a reporter for MLB.com based in New York. This story was not subject to the approval of Major League Baseball or its clubs.