Inbox: Will Mariners be players at Deadline?
Beat reporter Greg Johns responds to fans' questions
Do you anticipate any major action prior to the Trade Deadline?
-- Mark S., Seattle
Not sure what your definition of "major" might be, but I certainly expect the Mariners to be involved in further trades before Monday's 1 p.m. PT non-waiver Trade Deadline. Jerry Dipoto clearly isn't shy about making moves and is looking to upgrade the team both for the final two months and the future. He's had four months to see how things are playing out, and he already has made two deals in the past week after being the busiest GM in baseball last winter.
I think there's a decent chance they make a big-splash move, something like acquiring Jay Bruce from the Reds to boost the left-field production, though that will require giving up one or more of their top prospects since the 29-year-old is enjoying a big rebound season and Cincinnati would be selling high. The Mariners still feel they're in contention at six games back of Texas in the American League West and 4 1/2 out of a Wild Card berth, heading into Thursday's games, but Dipoto will have an eye beyond this season as well, and Bruce fits that mold since he has a club option for $13 million next season.
• Submit a question to the Mariners Inbox
Even if a big trade like that doesn't materialize, expect Dipoto to make other deals to continue upgrading wherever he can. Dipoto has always been willing to deal prospects in the right scenario, and Wade Miley and Adam Lind are both veterans who could also be moved without giving up on this season, since Nathan Karns or Wade LeBlanc and newly acquired Dan Vogelbach are potential fill-ins. Miley's start this Saturday at Wrigley figures to be key as he's pitched a little better his last two outings and the numerous teams looking for starting pitching will want to get another look.
Has Mike Zunino replaced Chris Iannetta as the starting catcher for the time being?
-- Jeff A., Roseville, Calif.
Zunino has started five of the last six games, so that speaks pretty loudly. Two factors: Iannetta seemed to wear down after being one of the most-used catchers in the league the first three months, and he's posted a .137/.220/.192 line over his last 22 games since June 17. And the Mariners would also like to see what exactly they've got with Zunino now that he's up with the big club.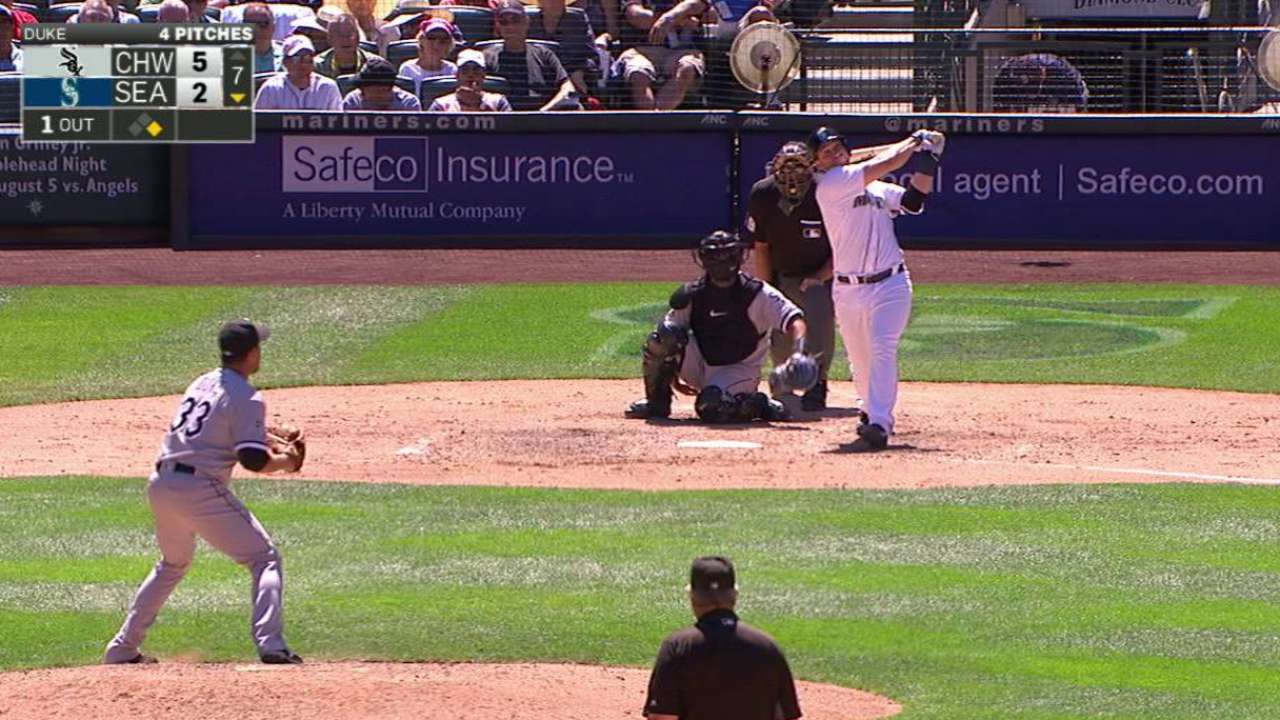 Is Karns staying in the bullpen or do you see him back starting?
-- Darrell O, Courtenay, British Columbia
Karns has struggled out of the bullpen, where he's posted a 6.35 ERA and allowed three of four inherited runners to score in six outings. If the Mariners trade Miley or endure another injury in their rotation, it's possible Karns could regain a rotation spot. But it's also possible he could get sent to Triple-A Tacoma if the Mariners feel they have better bullpen options with the impending return of Nick Vincent, Charlie Furbush and the new arrival of Drew Storen or any further acquisitions.
Is D.J. Peterson still in the Mariners' plans with the acquisition of Vogelbach?
-- Rick S., Tacoma, Wash.
Acquiring one quality prospect doesn't mean another guy is out of the picture. If Peterson, ranked by MLB.com as the Mariners' No. 8 prospect, hits and continues to develop, he'll be part of the plans. Dipoto likes the fact Vogelbach is a left-handed hitter and Peterson a righty, so the two could be potential platoon partners in a long-range scenario. Or Peterson could be included in a trade package if the Mariners need to move prospects.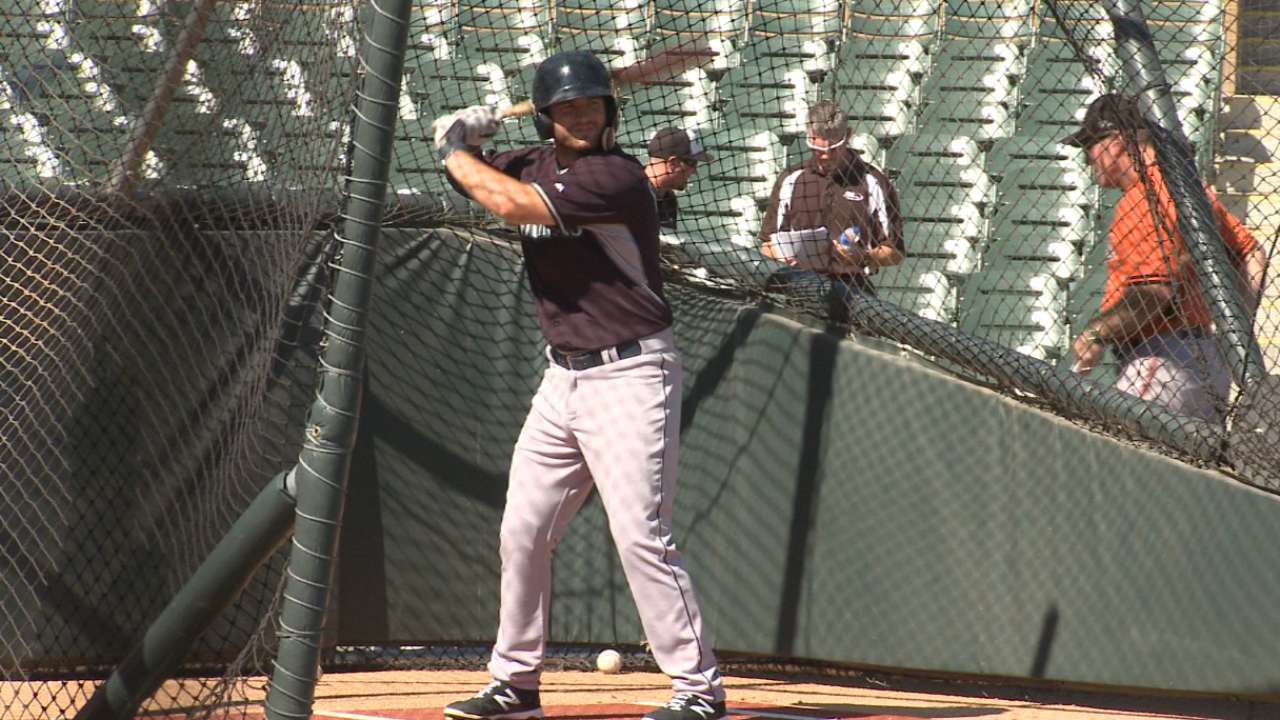 Have pitchers found a hole in Dae-Ho Lee's swing, or is he just in a bit of a slump?
-- Allen B., Seattle
Those two things are hard to separate, but opposing teams have had a chance to scout Lee a lot more now and surely are focusing more attention after his strong start. Lee has hit just .170 with one homer over 47 at-bats in his last 15 games. Like every MLB rookie, he'll need to adjust to how teams are pitching him. Unlike most rookies, he's 34 years old and has proven capable of adapting numerous times over the course of his career.
Has Shawn O'Malley played himself into the starting nine, and when is the earliest we'll see Vogelbach?
-- Joseph T., La Jolla, Calif.
O'Malley is getting the majority of playing time while Ketel Marte is on the disabled list with mononucleosis, but Marte will regain that spot as soon as he's healthy, with O'Malley back to his utility role. Marte is eligible to return on Aug. 4 at the earliest. Vogelbach surely will be a September callup, at least, but could arrive sooner if the Mariners deal Lind.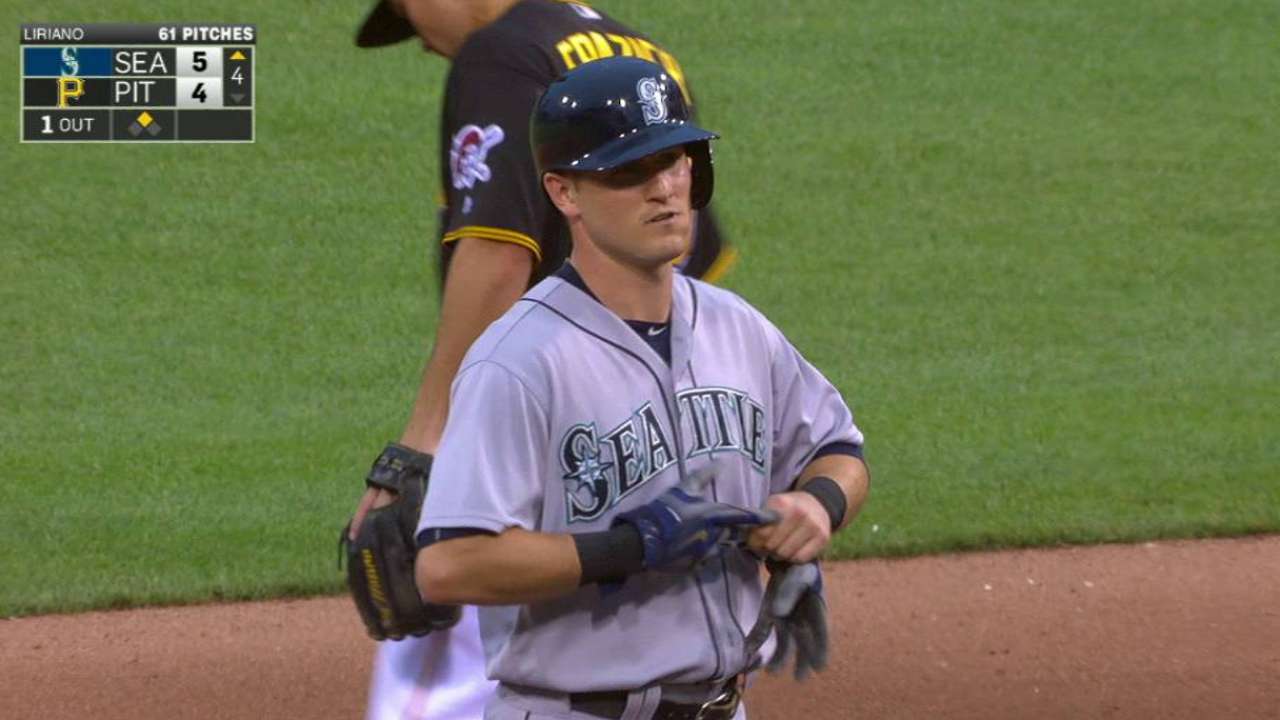 What has been your favorite Mariners moment so far this year?
-- Aidin M., Seattle
My personal favorite was being at Cooperstown for Ken Griffey Jr.'s induction last weekend, but if you're talking about on-field moments, they've had a number of walk-off wins and dramatic finishes. If I had to pick one, I'd go with Leonys Martin crashing into the wall tracking down a deep drive to preserve a 1-0 win over the Royals at Safeco Field on April 29 in a game where Felix Hernandez tied Jamie Moyer's franchise record for wins and the Mariners won with just one hit -- a home run by Seth Smith.
• Felix stymies KC to tie Mariners' wins mark
It seems to me that Robinson Cano was swinging at a lot of first-pitch strikes early in the season, but he hasn't been doing it for the last few months. Any thoughts on why he stopped?
-- Peter A., Chicago
Cano has hit .447 with an .882 slugging percentage -- with seven doubles, a triple and eight homers -- in 76 at-bats when he's swung at the first pitch. But opposing teams know those numbers and pitchers read scouting reports, so it's safe to assume he's not getting as many good 0-0 pitches to jump on anymore. Part of the endless adjustments in the cat-and-mouse game.
Greg Johns has covered the Mariners since 1997, and for MLB.com since 2011. Follow him on Twitter @GregJohnsMLB and listen to his podcast. This story was not subject to the approval of Major League Baseball or its clubs.