Prospects are untold part of Deadline story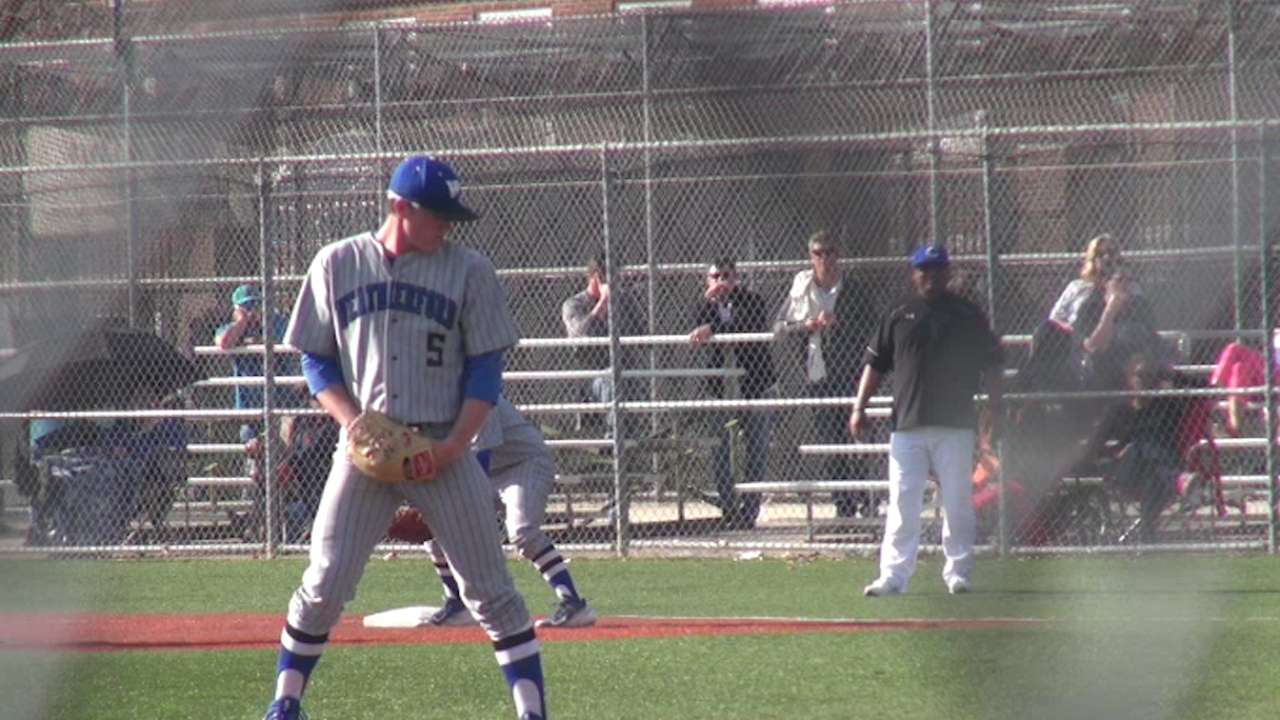 COMSTOCK PARK, Mich. -- Beau Burrows made it to the big leagues last week. He just wasn't wearing a Tigers uniform. Detroit's first-round pick last year had an off-day at Class A West Michigan and trekked across the state as a fan.
"First time ever," the Whitecaps pitcher said. "First time in Detroit, first time at Comerica [Park]. It was cool to be on the field watching BP, watching all the guys. It's definitely motivation to try to get to the big leagues, seeing all the guys up there and seeing the atmosphere around. I can't wait."
• Manning's future looks bright in Detroit
The Whitecaps play just outside Grand Rapids, Mich., about 2 1/2 hours from Detroit. Developmentally, it's a world away. This is where many Draft picks play their first full professional seasons. Tigers fandom is everywhere, but it's a protective pocket for players, some of whom spend their first summer away from home.
"It's a baseball town," center fielder Derek Hill, another former top pick, said. "The fans are absolutely outstanding. Even when you're just walking through the streets, people know who you are. It kind of gives you a sense of pride. I'm going to go out there and play not just for myself, not for my team, but for the community."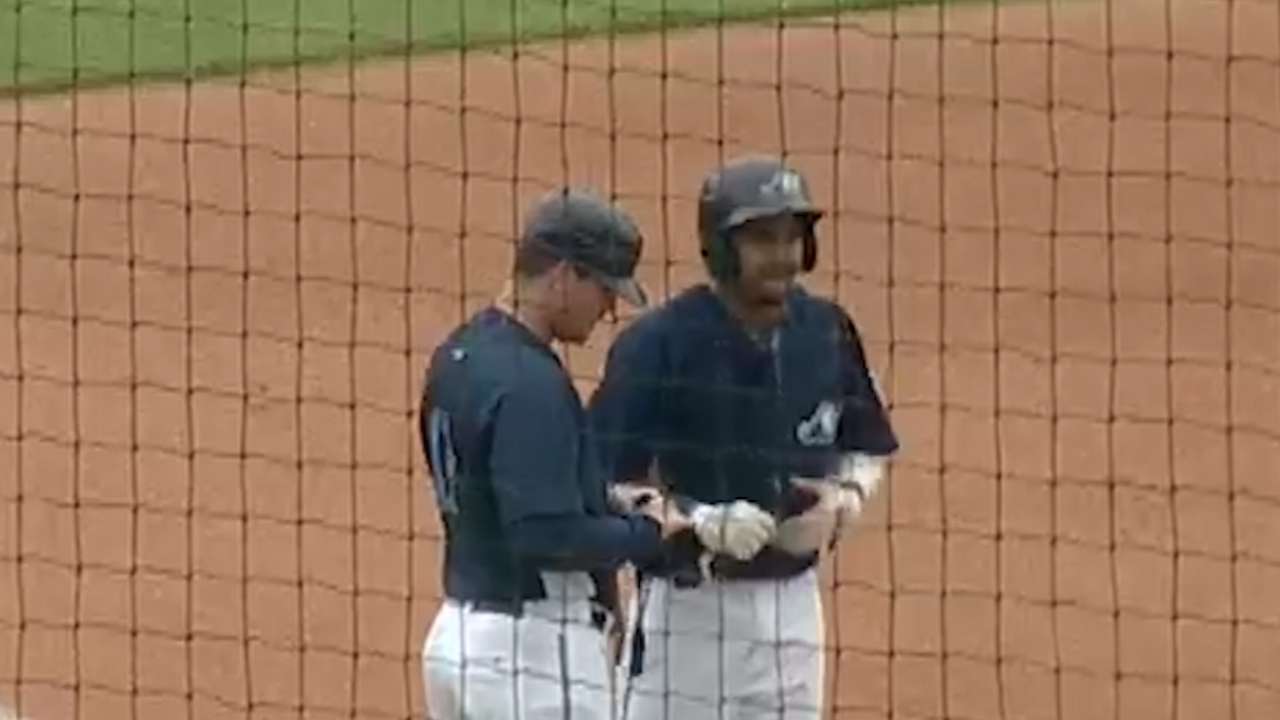 At this time of year, the distance seems smaller. This is where the Tigers' impetus to win now intersects with developing for the future. This is the other end of non-waiver Trade Deadline deals, where prospects focus on their craft while scouts, front-office members and media dangle their names.
Willy Adames was 18 when the Tigers sent him to Tampa Bay in the David Price trade two years ago. He's now among baseball's top shortstop prospects. Danry Vasquez was a multitooled outfielder when he went to the Astros in the Jose Veras trade. Giovanni Soto was a Whitecaps starter in 2010 before becoming Cleveland's return for Jhonny Peralta.
With MLBPipeline.com's updated rankings, this is where five of Detroit's top 16 prospects play. But it's not where they track rumors and fret their fate.
"We're kind of in a bubble around here in Grand Rapids," Hill said. "We're just focused so much on the success of our team. Yeah, it's the same organization and everything, but we're trying to have success where we're at."
Hill is the son of a scout. He used to beg his father to take him on road trips. When he became a Draft prospect, he saw the other side of it. So when a handful of scouts are in the stands, as there were Monday night, he doesn't notice.
"I'm trying to make the big leagues for this team," he said. "I'm not worried about any other team. Obviously, I want to show everybody what I can do talent-wise, but in the long run, I want to play for Detroit and I want to be in Comerica, roaming the outfield for them."
Same goes for Burrows, who was heavily scouted through high school. He's currently on the disabled list with a blister on his thumb, but isn't expected to miss much time.
"I don't worry about that stuff," Burrows said. "Whatever happens, happens."
That makes life easier for Whitecaps manager Andrew Graham, a former Tigers farmhand.
"I have a speech the first day of the season," he said. "I probably repeat myself every month at least once, just telling them, 'You guys are privileged to wear a professional baseball uniform, no matter what team, what affiliate it is. You guys need to play hard for 27 outs, every single game. Just keep it simple. Don't worry about scouts. Don't worry about who's in the stands. You play hard for 27 outs and you don't have to worry about those external elements. If you do that, you won't have problems. If you just turn it on when the scouts are here or the brass comes to town, you're not going to succeed.'"
Jason Beck has covered the Tigers for MLB.com since 2002. Read Beck's Blog, follow him on Twitter @beckjason and listen to his podcast. This story was not subject to the approval of Major League Baseball or its clubs.