Inbox: What will Astros do before Deadline?
Reporter Brian McTaggart fields fans' questions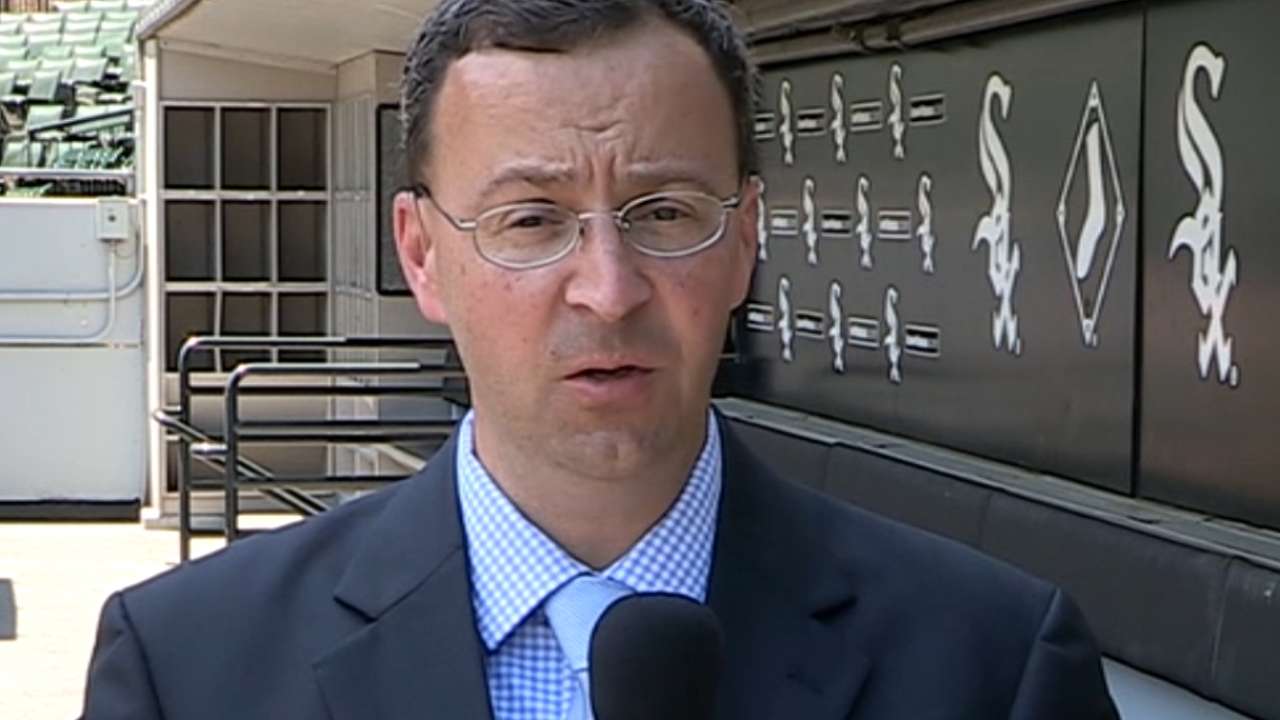 HOUSTON -- With the non-waiver Trade Deadline arriving Monday afternoon at 3 CT and the surging Astros searching for help, we'll take shot at answering some of the fans' biggest trade questions submitted recently through Twitter.


@brianmctaggart What is the most likely to happen, Astros get a SP or OF? Who? #AskTags

— Chris Adkins (@chrisladkins) July 28, 2016
Between those two options, I'd say it's starting pitching. I really don't see them trading for an outfielder considering there's already somewhat of a logjam there -- and that's before Yulieski Gurriel arrives. Alex Bregman, MLBPipeline.com's No. 1-ranked prospect, is also expected to get some time in the outfield, so it's getting crowded. The Astros would like to add a starting pitcher, but at what price? Any starter who might be a significant upgrade over what they have now might not be worth the prospects they'd have to give up to get him.
#AskTags what relief LHP do you see Astros targeting and how much would he cost? How about Cervenka for Fields and Kemp?

— Larry Paul (@lepaultx) July 28, 2016
I think left-handed relief help is their most likely trade target at this point. Manager A.J. Hinch would prefer to have two relievers down the stretch, and
Tony Sipp
-- the only lefty currently in the bullpen -- hasn't been as effective as he was last season. If you're looking for a name? Keep an eye on
Will Smith
of the Brewers. Of course, any trade with them would be challenging, because Milwaukee general manager David Stearns -- who cut his teeth with the Astros -- knows Houston's system so well.
• Submit a question to the Astros Inbox
Who would you rather give up top prospects 4, a top SP you have for 3+ years or a C who hits +.300 you have for a season and a half#AskTags

— Jacob Neal (@TexasTeams5) July 28, 2016
It's so difficult to find quality catchers, especially those who can hit, and the Astros haven't gotten as much production offensively from
Jason Castro
the past two years as they'd like.
Evan Gattis
has provided a good punch offensively from that spot, but the Brewers'
Jonathan Lucroy
would be a guy you could play every day and consider an upgrade. That being said, give me the starting pitcher, especially if he's going to be around for more years. Look around the league. Catching is primarily a defensive position, so if you have a solid staff and a great signal-caller, you're in a position to win.
@brianmctaggart #AskTags what would a palatable Lucroy to the Astros trade look like?

— Jeremy Donaldson (@Jdon76) July 28, 2016
OK, I'll bite. Let's consider the
market for Lucroy
is pretty hot and the fact Stearns knows the Astros' system inside and out. So if you're the Astros, would you be willing to give up pitcher
David Paulino
and outfielders Daz Cameron and Derek Fisher for Lucroy, who you would only have through 2017? That's three pretty promising prospects, but the Brewers still might want more, considering the interest in Lucroy.
#AskTags calling up Guriel & Bregman are like trade deadline moves! Stros are good & this could make them better with no trade, thoughts?

— Coach Strother (@bstro05) July 28, 2016
Yes, I agree. Adding Bregman in late July and Gurriel -- the Cuban infielder signed a couple of weeks ago -- to the lineup has the possibility of giving Houston a pair of impact bats down the stretch. It's for that reason, I don't think we'll see the Astros trade for another bat, but I'm sure they'll explore what's out there. Bregman started 0-for-9 against some nasty pitching, but he doesn't look overmatched. I think he will hit. Gurriel has a strong track record and is 32 years old, so he's going to have to come to Houston and hit from the get-go, considering we're nearly into August. He's making a lot of money, and the Astros have some ground to make up.
@brianmctaggart With Gomez and Rasmus on final year, do you see any value of one of both? #asktags

— Brian McGee (@dBaUwLgL) July 28, 2016
I don't see either one having much value right now. They both make a lot of money and haven't performed well lately.
Colby Rasmus
hit well at the start of the season, but
Carlos Gomez
has been a disappointment in Houston. A young team would have no reason to trade for either, and a contending team likely wouldn't need them, especially if it has to give up some of its players to get them. They both could lose playing time as Bregman and Gurriel get settled in, but I don't see a trade market for them.
Brian McTaggart has covered the Astros since 2004, and for MLB.com since 2009. Follow @brianmctaggart on Twitter and listen to his podcast. This story was not subject to the approval of Major League Baseball or its clubs.