Newcomer Senzel at top of Reds' prospect list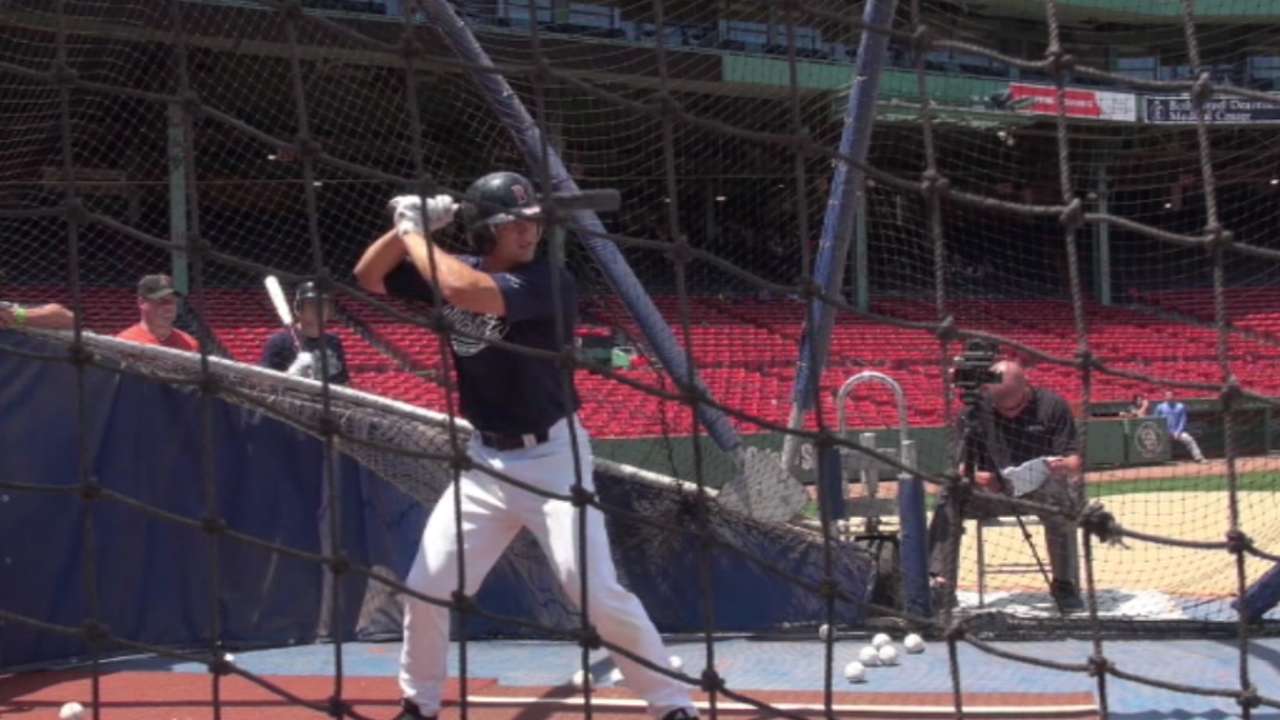 For an organization that is rebuilding at the Major League level like the Reds, there is more scrutiny on the development of prospects in the Minor Leagues than usual. That effort appears to be heading in the right direction as Cincinnati once again has five players listed on MLBPipeline.com's midseason Top 100 Prospects list.
The Reds' new No. 1 prospect is third baseman Nick Senzel, who was the No. 2 overall pick in this year's MLB Draft. Senzel is ranked 56th overall, and he's followed by lefty starting pitchers Amir Garrett (No. 57) and Cody Reed (No. 59), outfielder Jesse Winker (No. 66) and right-handed pitcher Robert Stephenson (No. 70).
The ranking of baseball's top prospects is done by MLBPipeline.com Draft and prospect experts Jonathan Mayo, Jim Callis and Mike Rosenbaum, who compile input from industry sources, including scouts and scouting directors. It is based on analysis of players' skill sets, upsides, proximity to the Majors and potential immediate impact to their teams. Only players with rookie status are eligible for the list. The rankings follow the Collective Bargaining Agreement guidelines for which players fall under the international pool money rules: Players who were at least 23 years old when they signed and played in leagues deemed to be professional (Japan, Korea, Taiwan, Cuba) are not eligible.
Senzel, 21, moved right to the top after being taken from the University of Tennessee. After a slow start at the Rookie level, he entered Thursday batting .333/.443/.577, with three home runs and 15 RBIs at Class A Dayton.
"He's been exactly as advertised," Reds player development director Jeff Graupe said. "He gives consistent, quality at-bats. He's a tough kid and a really good athlete with a plus arm, and he's a plus runner. I think he's going to be a really good defender at third base. So far, so good. We'll keep pushing him along."
Garrett, who moved up from being the organization's No. 4 prospect and 12 spots overall in baseball from the previous rankings, is thriving at Triple-A Louisville following a promotion from Double-A Pensacola.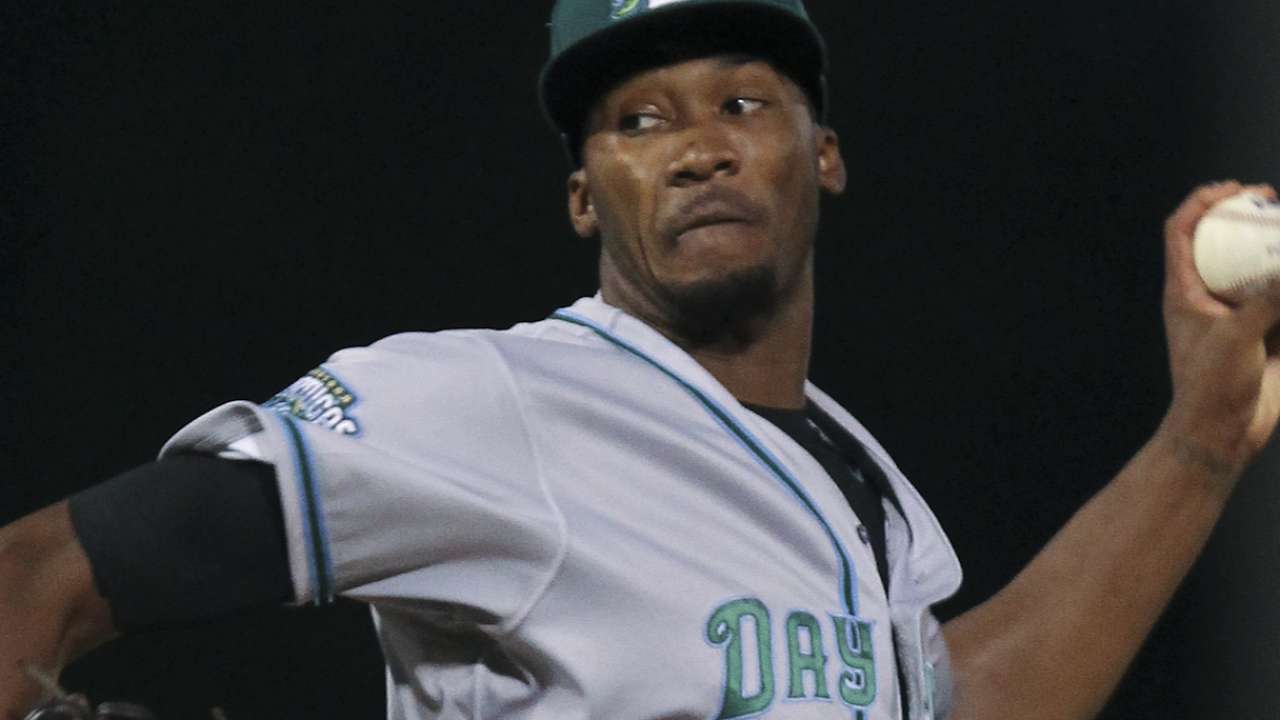 "Every time we put a challenge in front of Amir, he finds a way to clear it and clear it very impressively," Graupe said. "He's improved his strike percentage. He's commanding his fastball and doing everything we've asked him to do. He's having a great season."
Winker was the previous top prospect in the organization, but he's now fourth. He missed a month with a right wrist injury, but he has picked up his production following a promotion to Louisville.
"I've been very impressed with Jesse's approach," Graupe said. "He uses the full field. He's gotten on base. He sees a lot of pitches. He's constantly at the top of our rankings in terms of quality at-bats performed. I think he's continuing to improve at the other aspects of his game. He's a plus defender and a better baserunner."
Reed is currently struggling at the big league level, but he remains the team's third-ranked prospect. In the fifth spot, down from second, is Stephenson.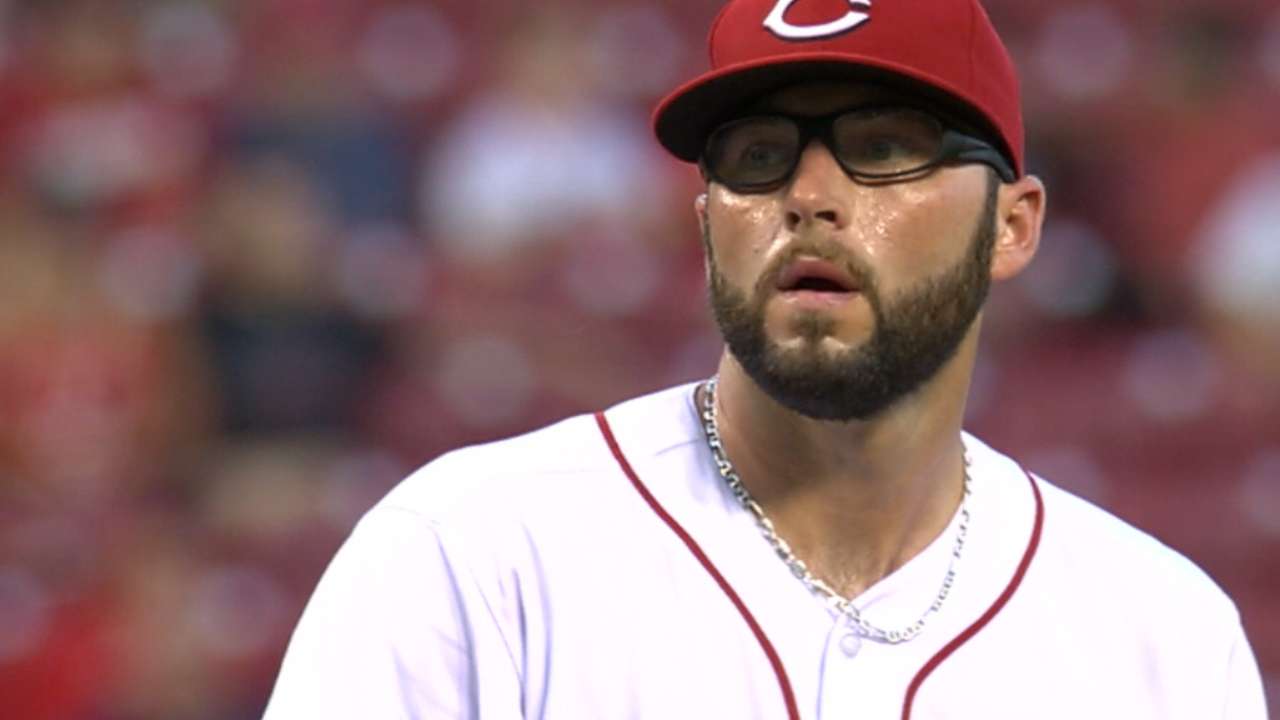 Graupe has been pleased in general about the progress made by many of the prospects in Cincinnati's system.
"A lot of what we set out to do, we're on pace to bring home successfully," he said. "Our overall winning percentage, while you'd like to see it a little higher, we've got two teams clinched for the playoffs. Everyone is playing better to close out the year. Individually, a lot of kids have taken a step forward."
Mark Sheldon has covered the Reds for MLB.com since 2006, and previously covered the Twins from 2001-05. Follow him on Twitter @m_sheldon and Facebook and listen to his podcast. This story was not subject to the approval of Major League Baseball or its clubs.