Dodgers place five on Top 100 Prospects list
Teenage southpaw Urias is the highest ranked at No. 6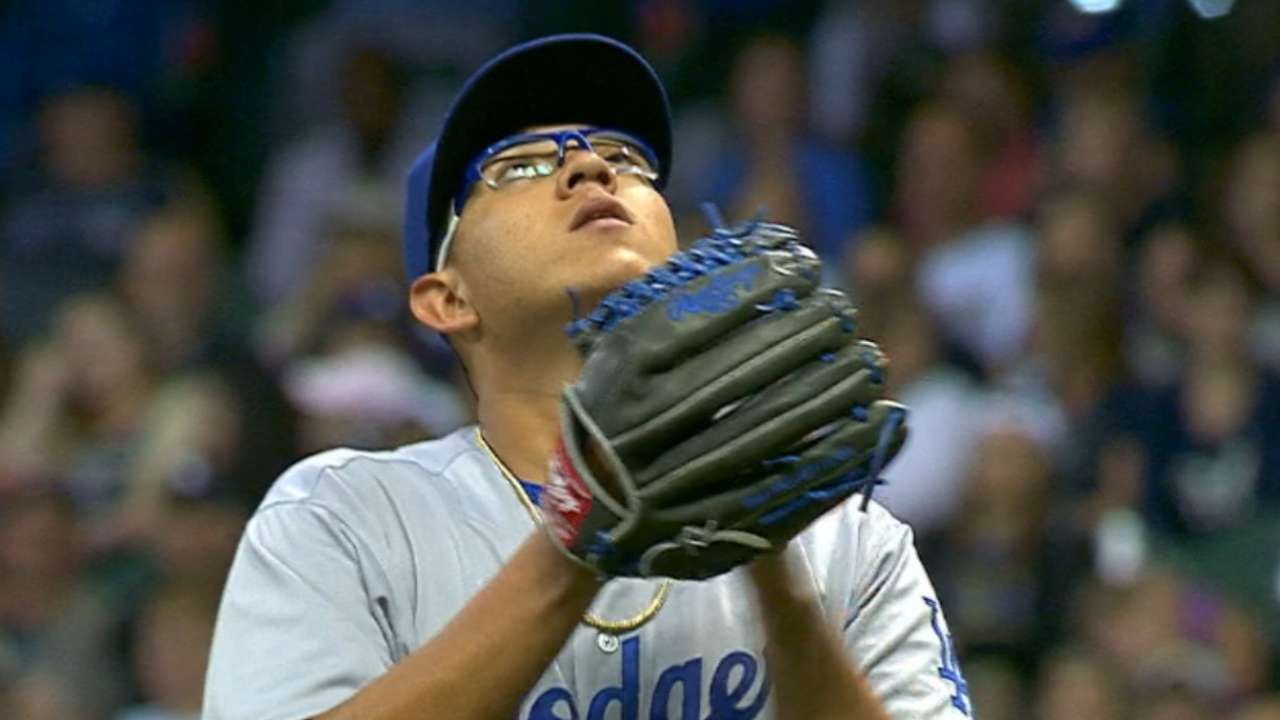 LOS ANGELES -- Teenage left-hander Julio Urias, whose name has understandably surfaced in numerous trade rumors in recent days, remains the Dodgers' top-rated prospect, according to the latest rankings by MLBPipeline.com.
The ranking of baseball's top prospects is done by MLBPipeline.com Draft and prospect experts Jonathan Mayo, Jim Callis and Mike Rosenbaum, who compile input from industry sources, including scouts and scouting directors. It is based on analysis of players' skill sets, upsides, proximity to the Majors and potential immediate impact to their teams. Only players with rookie status are eligible for the list. The rankings follow the Collective Bargaining Agreement guidelines for which players fall under the international pool money rules: Players who were at least 23 years old when they signed and played in leagues deemed to be professional (Japan, Korea, Taiwan, Cuba) are not eligible.
Following Urias on Los Angeles' Top 30 Prospects list are infielder/outfielder Cody Bellinger, right-handed pitcher Jose De Leon, outfielder Alex Verdugo and right-handed pitcher Grant Holmes. Bellinger was sixth in the preseason rankings, De Leon was third, Verdugo was seventh and Holmes was fourth.
Urias is also ranked sixth in the Top 100 Prospects list, dropping two spots from his No. 4 ranking in the preseason. De Leon slid from 24th to 44th, Holmes went from 62nd to 84th and Frankie Montas, previously ranked No. 95, fell out of the rankings. Entering the Top 100 were Bellinger at No. 43 and Verdugo at No. 58.
Excluding players drafted this year, right-handed pitcher Brock Stewart jumped the furthest since the preseason -- he moved up from 31st to 18th. Second baseman Willie Calhoun made the next highest climb from 18th to sixth.
Taking the biggest drop was second baseman Micah Johnson -- he fell from 14th to 25th.
Ken Gurnick is a reporter for MLB.com. This story was not subject to the approval of Major League Baseball or its clubs.