Source: D-backs near trade involving Hudson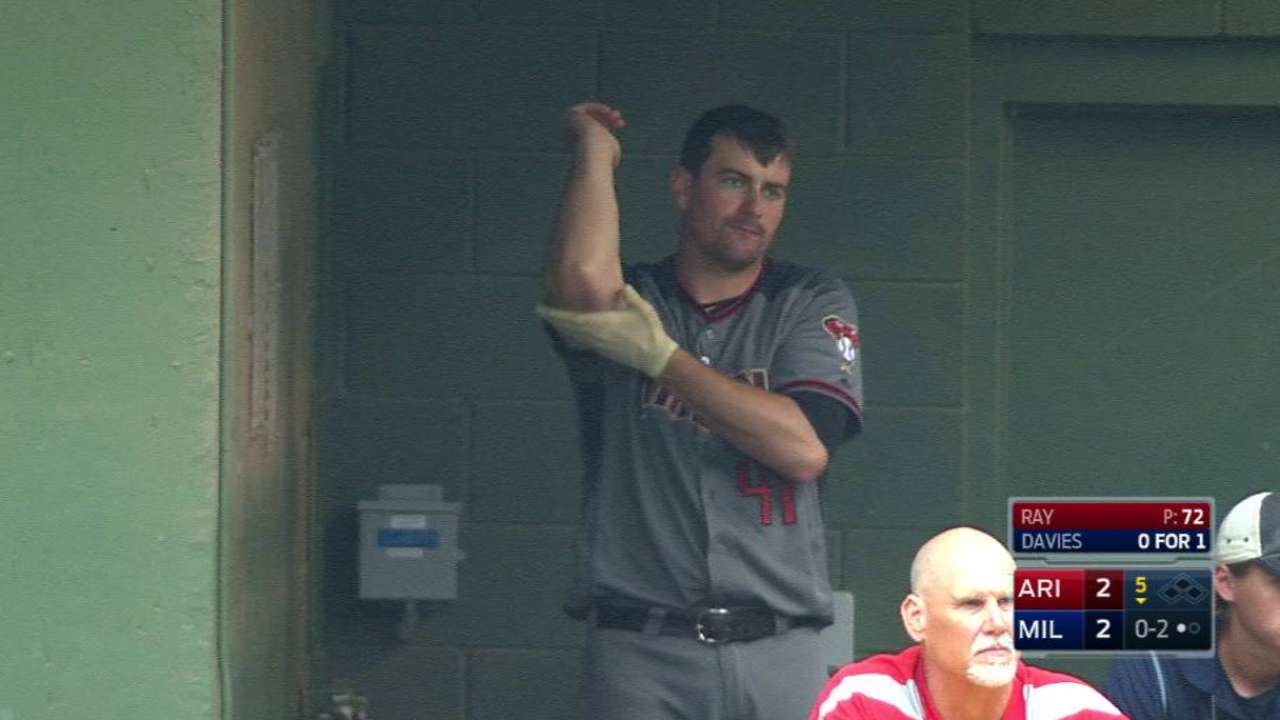 MILWAUKEE -- The D-backs are close to dealing reliever Daniel Hudson, a source told MLB.com on Thursday. It is not known which team Hudson might be headed to.
The club has not confirmed the report.
D-backs general manager Dave Stewart was asked about the MLB.com report after Thursday's 6-4 loss to the Brewers.
"You know with trade rumors, you could be close. It just depends on how you look at it," Stewart said.
"We're having a lot of conversations about players, more than just Hudson. In my experience just through last year, anything can happen. It could happen in an hour. It could happen in a day. So 'close' is in the eye of the beholder, I guess, is the best way to put it."
The return for the right-hander will likely not be great, given his struggles of late. Hudson, 1-2 with a 6.08 ERA in 42 appearances, has allowed 20 earned runs over his last eight innings.
However, in his first 23 appearances of the year, he compiled a 1.19 ERA and his fastball has consistently been in the mid- to upper-90s this year.
Hudson, a free agent at season's end, is owed just under $1 million for the rest of this season. He is the longest-tenured D-backs player, having been acquired in July 2010.
As for other trade talks, Stewart said that he continues to get calls about right-hander Shelby Miller, who has struggled this year and is currently with Triple-A Reno.
"We've had a lot of interest in Shelby," Stewart said. "My message has been, 'What it's going to be?' -- which is we've not given up on the young man. We expect him to recover and become the pitcher he's been. We're just in that time of year where if somebody calls, you've got to listen."
Steve Gilbert has covered the D-backs for MLB.com since 2001. Follow him on Twitter @SteveGilbertMLB. This story was not subject to the approval of Major League Baseball or its clubs.