A's pondering dealing, keeping Hill, Reddick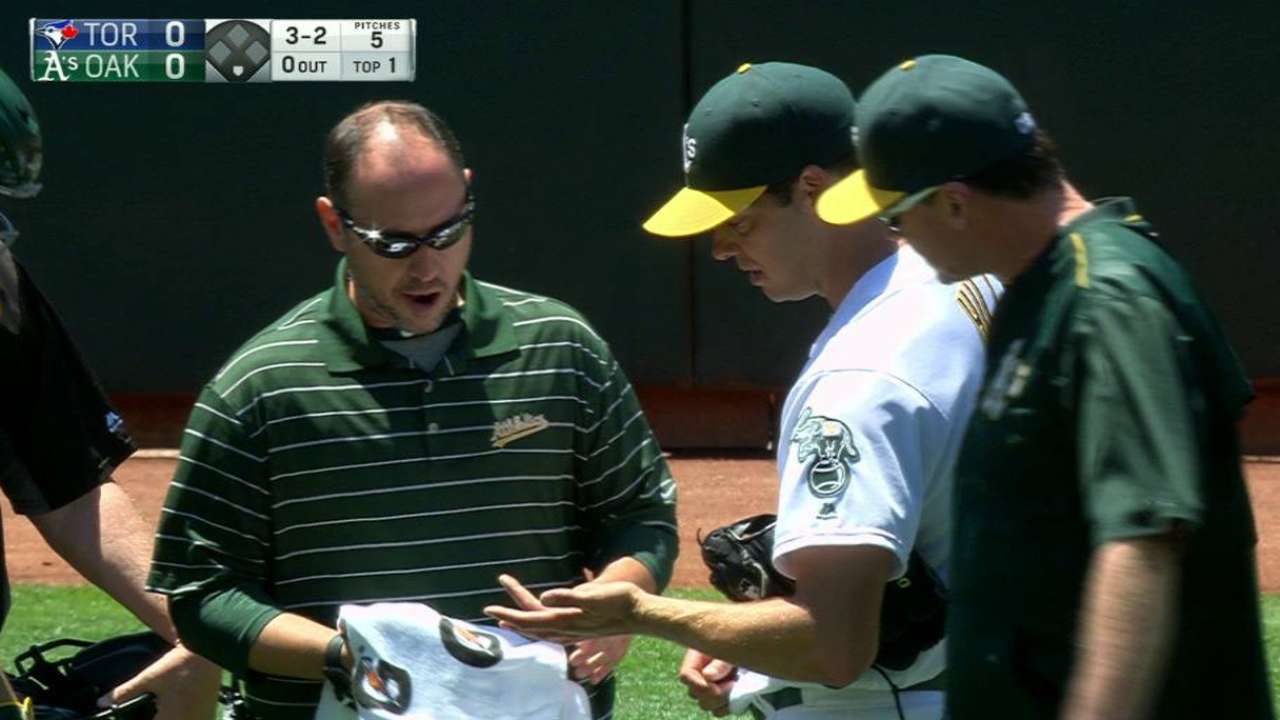 CLEVELAND -- The A's are suddenly streaking. Having taken two of three from the first-place Rangers in Arlington this past week, they've claimed four straight series wins, seemingly emerging as late bloomers just ahead of Monday's non-waiver Trade Deadline at 1 p.m. PT.
On Wednesday night, after his club picked up its ninth win in 13 games since the All-Star break, A's manager Bob Melvin noted, "I know there's some time left, but we haven't moved anybody. We're playing better baseball, and that certainly gives pause for thought."
Or not.
This story has played out before. Just last year, in fact, the A's triggered a flurry of trade activity despite improved play, sending starter Scott Kazmir to Houston on July 23 for pitcher Daniel Mengden and catcher Jacob Nottingham. At the time, Oakland was 11 games out of first place.
That's exactly where the A's (47-55) sat entering Thursday's off-day in Cleveland, where they're preparing for a three-game set against one of baseball's best teams.
Following Kazmir's departure last season, infielder Ben Zobrist and reliever Tyler Clippard were also soon on the move. This time, it could be Rich Hill and/or Josh Reddick, among others, exiting the door.
Or not.
Here's a look at Oakland's trade candidates, in descending order of most likely to be dealt before Monday.
Hill: Calls on Hill have certainly slowed in recent weeks as he deals with an ongoing blister on his left middle finger. Of course, the A's could be fielding plenty come Sunday, should the veteran left-hander be able to start in Cleveland. Whether Hill toes the rubber could determine which uniform he's wearing next week; rival scouts are likely wanting at least one more look at Hill, given his limited exposure in recent months. Between the blister malady and a groin strain that forced him out of action for five weeks, Hill has totaled just 12 innings going back to the end of May. That being said, he remains an intriguing rental option for contending clubs thanks to a 2.25 ERA across 76 innings.
Reddick: The right fielder has many suitors, but only time will tell if one of them puts forth the kind of offer the A's think Reddick is worth. There's really no sense of urgency from their end when it comes to dealing him, since they could easily carry the impending free agent through the end of the season and award him a qualifying offer, which will reportedly come in at $16.7 million. Even if Reddick declines it, Oakland would receive compensation in the form of a Draft pick.
Danny Valencia: Now that the A's have set in motion a youth movement that will guide them into the 2017 season and beyond, their preference would be to move Valencia. No longer an everyday third baseman with Ryon Healy taking over since being called up, Valencia has taken on a reduced role, and he's batting just .207 in 82 at-bats since June 28. His season average remains high at .299, as does his OPS (.832), but outside interest is believed to be minimal, at best.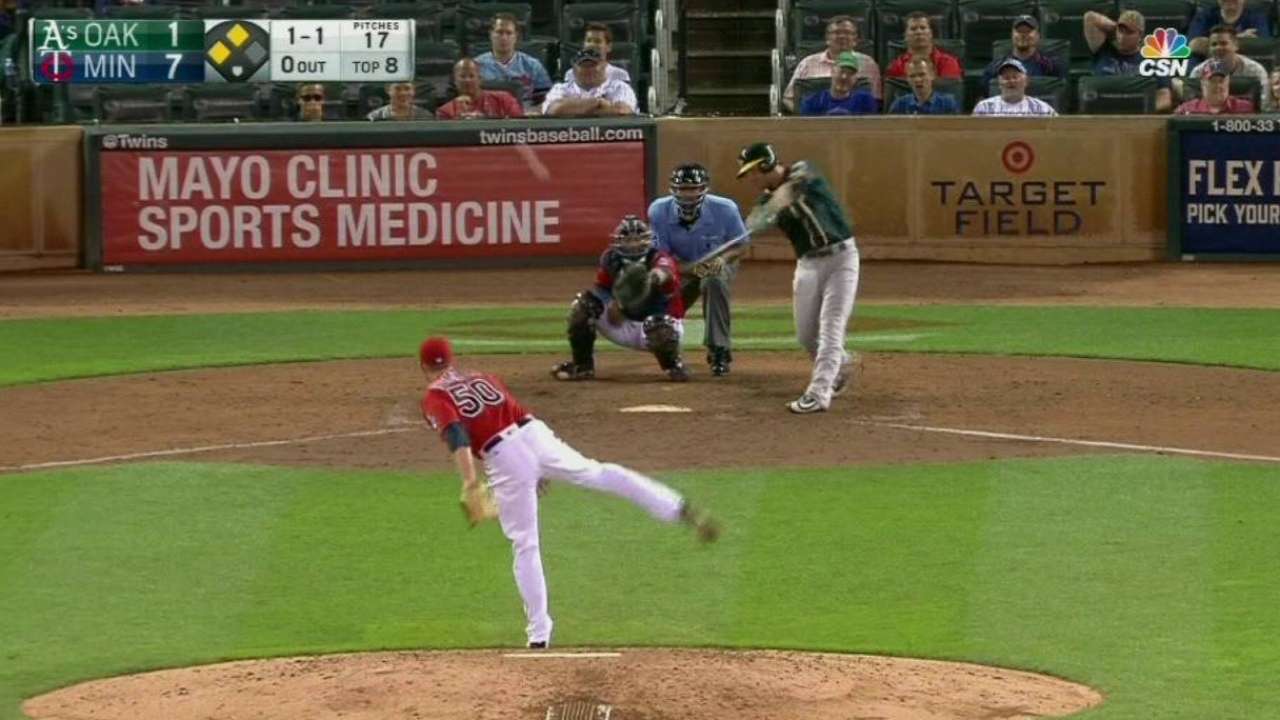 Veteran relievers: Ryan Madson and John Axford, to be exact. A number of teams are scouring the market for relief help, and Madson and Axford could be attractive options. Both have stumbled at times this season, but they also have a proven track record. That being said, the A's aren't trying to sell either, and they will likely keep both on hand as they eye a rebound season in 2017. Madson is under contract for two more years, Axford one.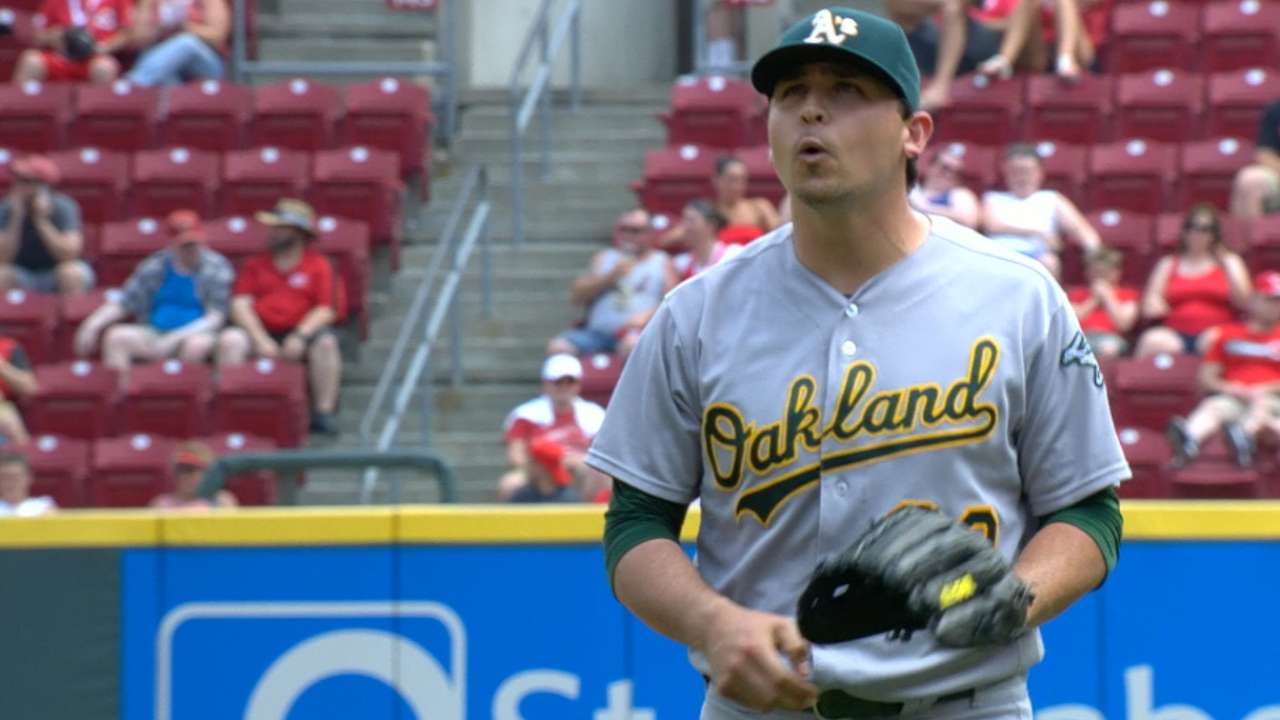 Sonny Gray: Simply put, Gray will not be traded -- at least not before Monday. With a 5.43 ERA, the right-hander's value is lower than ever. That part could quickly change, though: If Gray can round back into form in the final two months of play, pitching closer to his career norms, he should become the hottest name on the trade market this offseason as he enters his first arbitration season.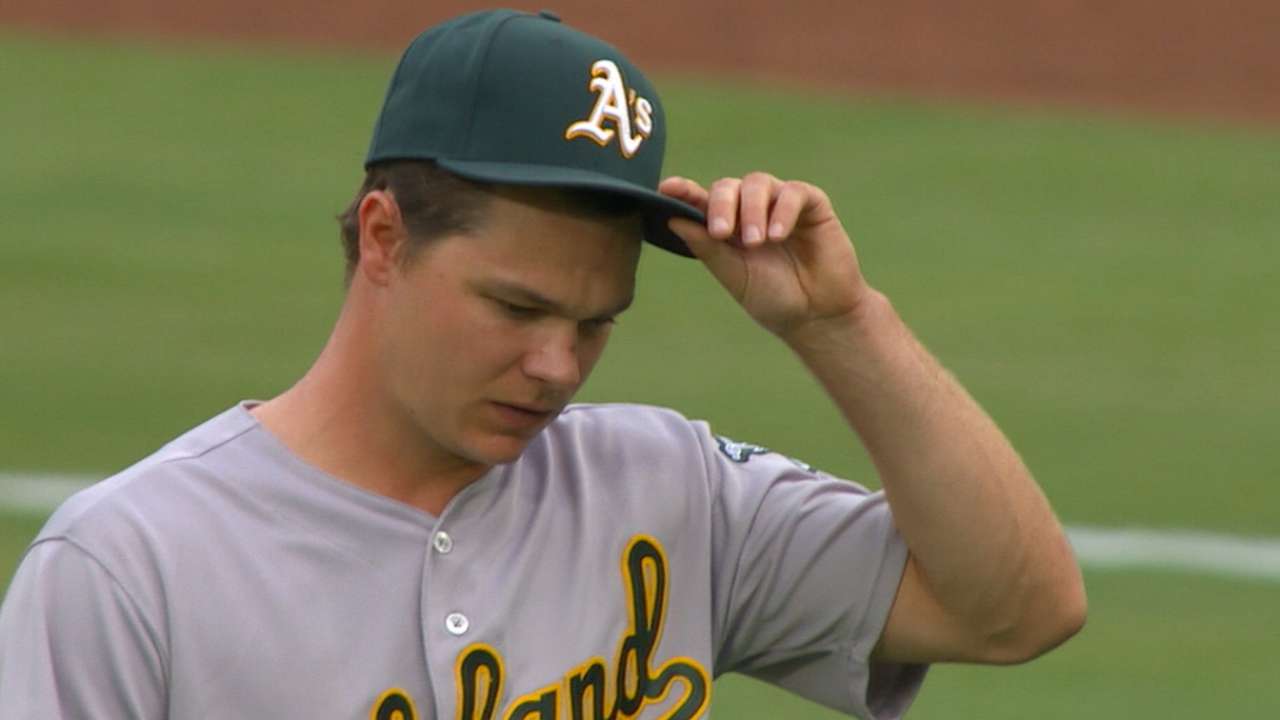 Jane Lee has covered the A's for MLB.com since 2010. Follow her on Twitter @JaneMLB. This story was not subject to the approval of Major League Baseball or its clubs.