MLB.com Columnist
Richard Justice
With uphill battle ahead, Yanks locked in to contend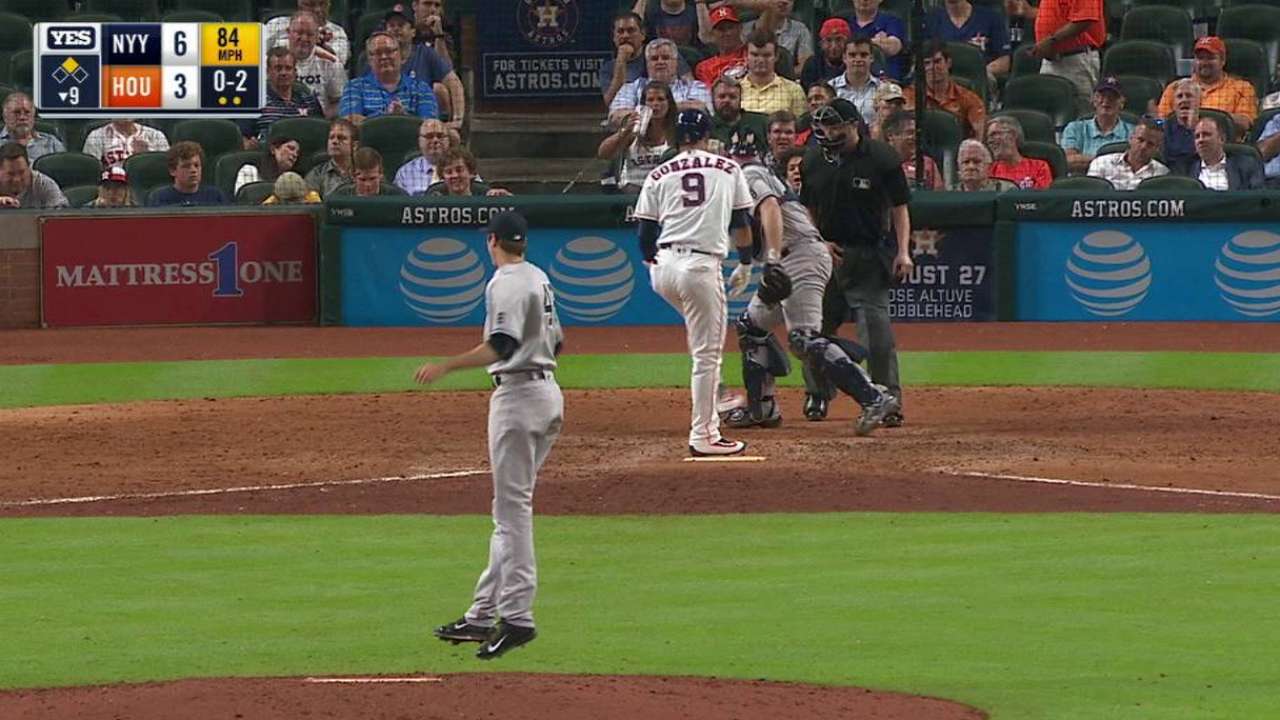 Suddenly, the Yankees have hope. Actually, lots of it. That's what a month of solid baseball has gotten them.
Isn't that all any team asks for at this time of the year? Considering where they were just a few weeks ago, the Yankees will happily take it.
"I think this team has a lot of hunger and fight in it to see if they can maybe defy the odds with the hole we dug ourselves with our poor play early," Yankees general manager Brian Cashman said.
So let's say Carlos Beltran, Didi Gregorius and Starlin Castro continue to hit. Let's say the bullpen arms in front of Dellin Betances and Andrew Miller make up for the departure of Aroldis Chapman.
And let's say Michael Pineda pitches the way he has for most of the last six weeks and that Masahiro Tanaka continues to perform at a high level. What if CC Sabathia and Nathan Eovaldi have rediscovered their mojo?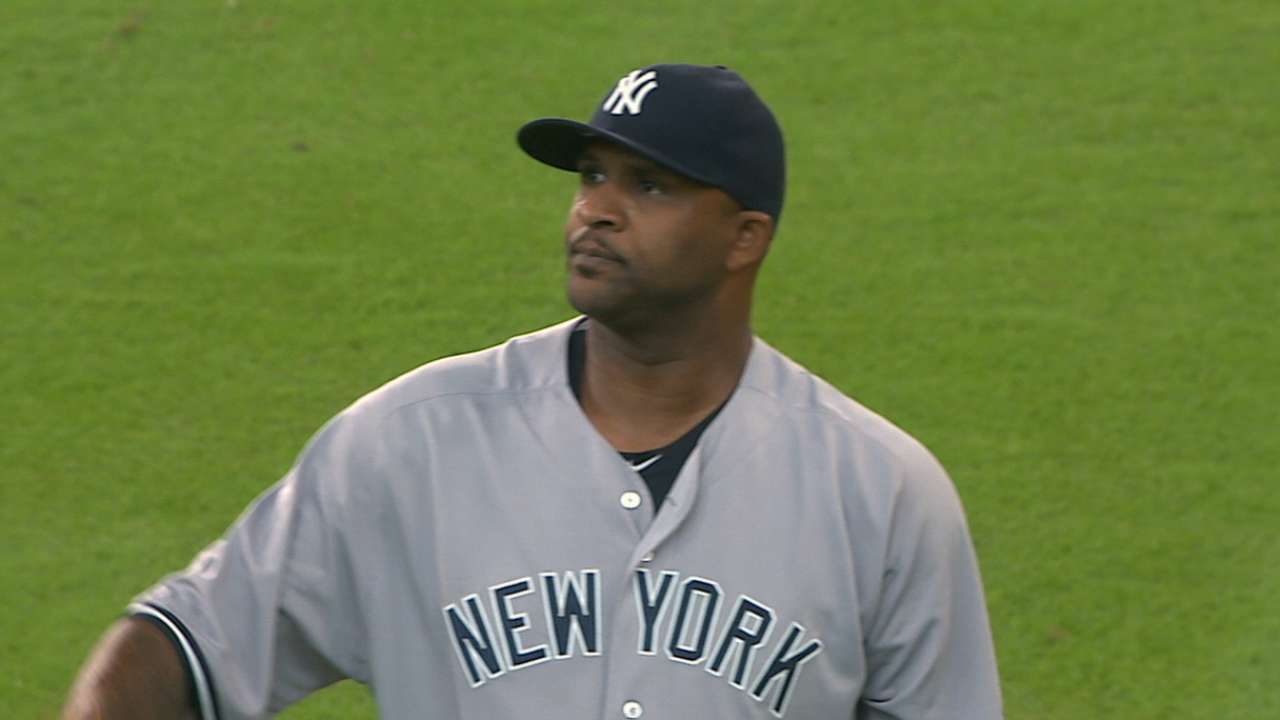 The Yankees would then have a rotation capable of matching up with plenty of other contenders. Would it get them to the postseason? That's part of the fun.
In a season in which the American League has no perfect team, why not?
Little by little, this season has a different look and feel as the Yanks begin a three-game road series against the Rays on Friday.
The Yankees and Tigers are tied for the best record in the Majors since June 29 (15-10). If it's about pitching, the Yanks are in a good place. Since June 29, only one AL team -- Houston -- has a better overall staff ERA than New York's 3.38.
In this time, the Yankees' bullpen has been the best in baseball, with a dazzling 1.62 ERA. That's the bullpen that no longer has Chapman, but it can still lean on a pair of dominant arms -- Betances and Miller -- for the final six outs of a game.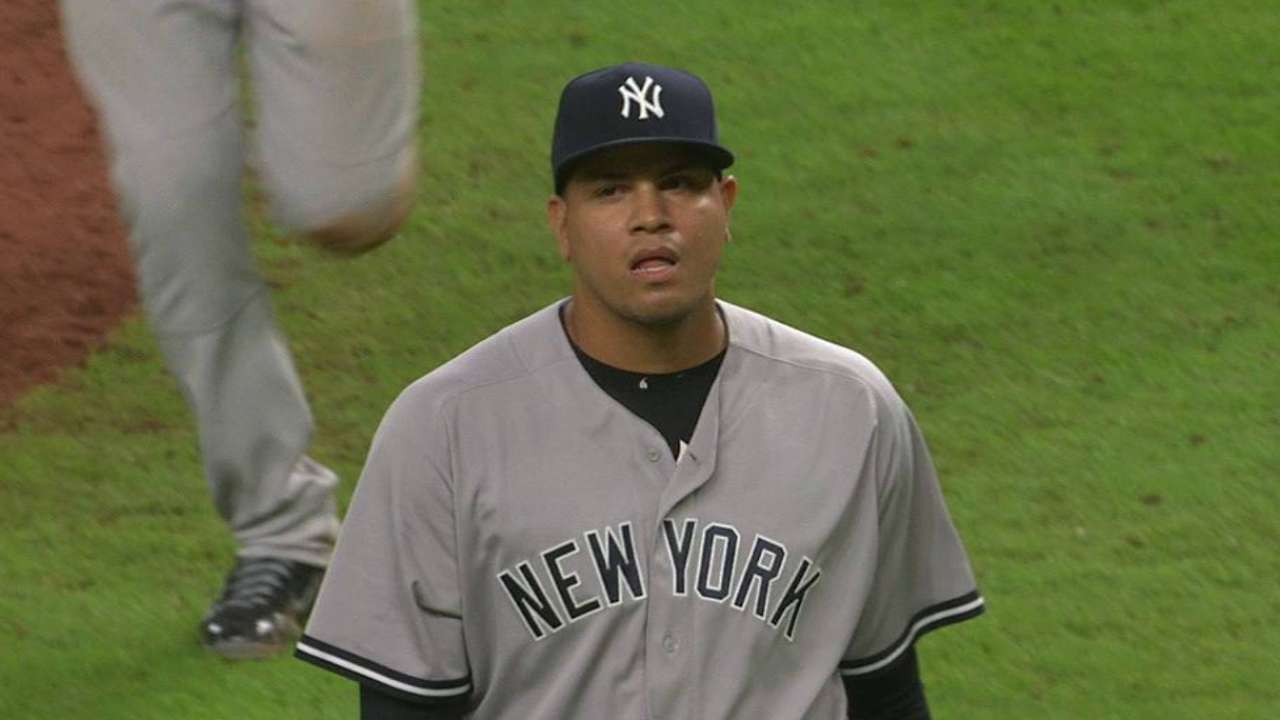 Here's the bottom line: The Yankees have gotten within 6 1/2 games of first place in the AL East. Is that a big number? Sure it is. But New York was eight games out in May and 9 1/2 back as recently as July 16. From that vantage point, 6 1/2 seems manageable, even if there are three teams -- the Red Sox, Orioles and Blue Jays -- in front of the Yanks.
The AL Wild Card race offers more hope. The Yankees are four games out in the race for the second berth. There are also three teams -- the Red Sox, Astros and Tigers -- to pass.
All the Yankees are looking for is a path to October. If it's via the AL Wild Card Game, they'll sign up and take their chances.
Cashman remembers last season, when the Yanks lost the AL Wild Card Game to the Astros. Two years ago, two Wild Card teams -- the Royals and Giants -- played in the World Series.
"We did like last year's chances if we did move on, but it didn't work out," Cashman said.
Every AL contender has areas of concern, and all of them are scrambling to upgrade their roster before Monday's non-waiver Trade Deadline.
The Yankees traded Chapman only when the Cubs overwhelmed them with talent. Given that Chapman was headed for free agency after the season, Cashman said the trade made sense.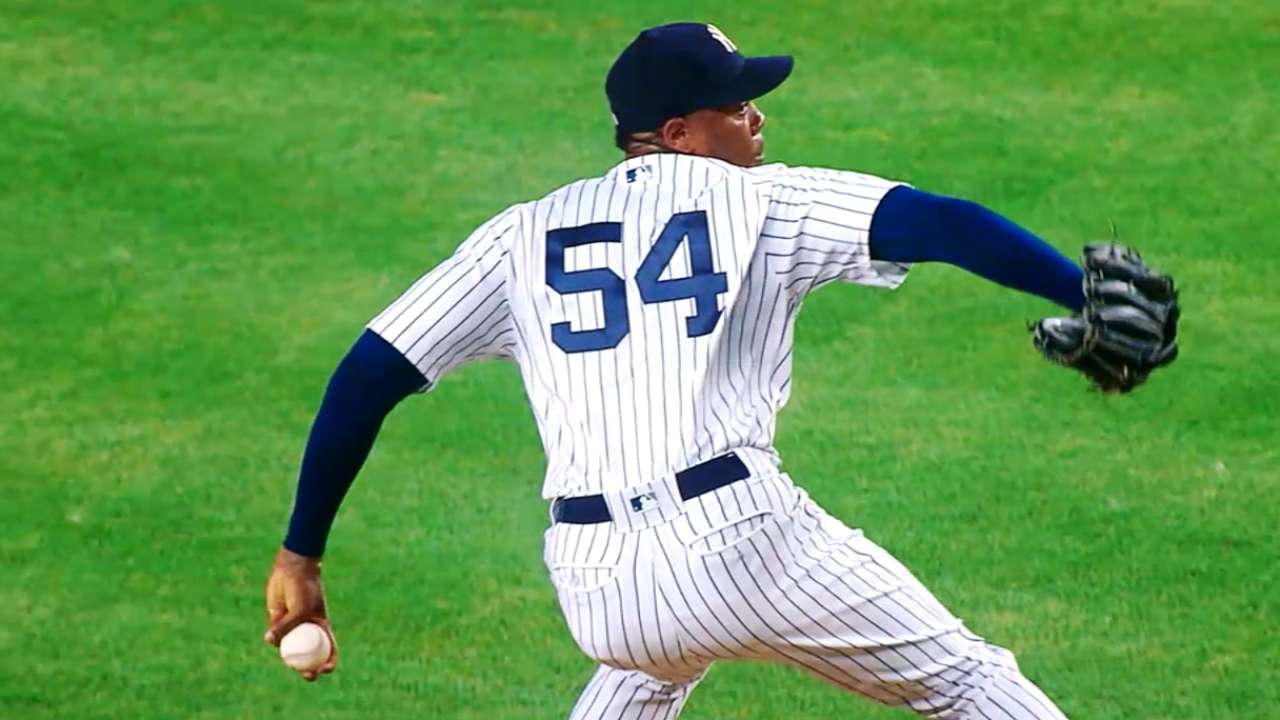 Teams have attempted to pry Miller from the Yanks, but they have been told he's not available. Or at least not available for a price they're willing to pay.
Meanwhile, Cashman works the phone looking for short-term and long-term upgrades.
"We could be buyers, we could be sellers, we could be both," he said.
With nine AL teams within 4 1/2 games of a playoff berth, no club can feel safe about its spot.
One of the things Cashman points to is the professionalism and effort the Yankees displayed through the tough times early this season. Manager Joe Girardi has set the right tone in the clubhouse, but the older Yanks -- Mark Teixeira, Beltran, Alex Rodriguez -- have done themselves proud with the way they've handled things.
"The one thing that we appreciate and see -- and a credit to Joe and his staff -- is we have a roster of guys that have continued to do their job, which is to compete," Cashman said.
That's the thing they've done. It has gotten them to a place that didn't seem possible a month ago.
Richard Justice is a columnist for MLB.com. Read his blog, Justice4U. This story was not subject to the approval of Major League Baseball or its clubs.